Pic-A-Lilli Pub, Atlantic City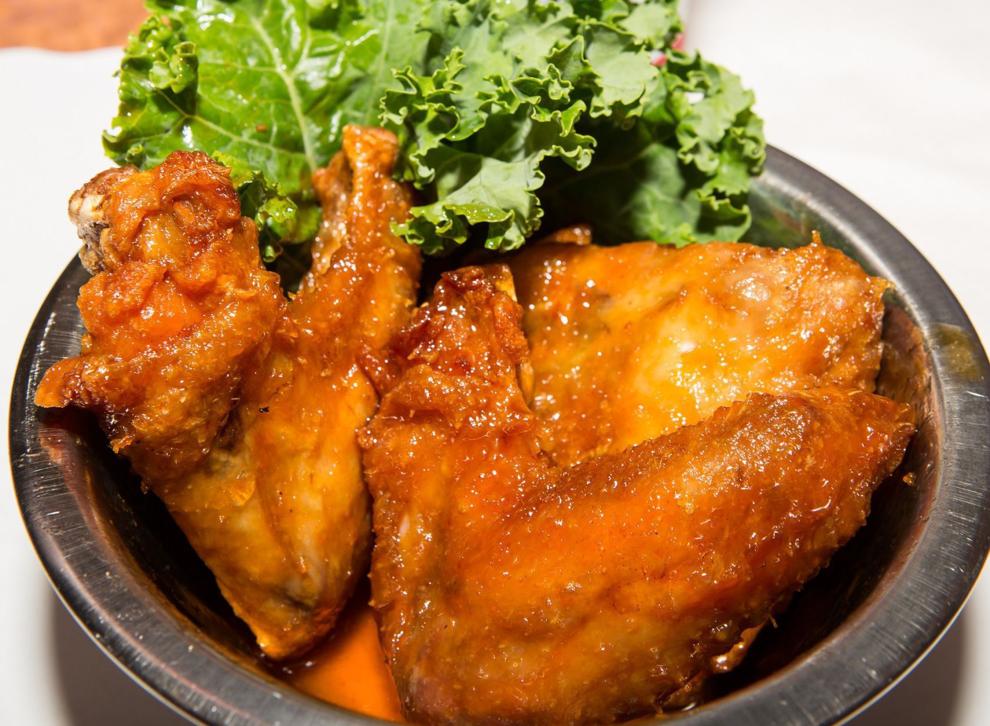 An absolute legend among South Jersey wing spots, Pic-A-Lilli Pub returns to Wing Wars this year with their classic double-sized wings, which come coated in their insanely craveable mild buffalo sauce and paired with a side of homemade blue cheese. The Pic is a fan favorite and a strong contender.
Vagabond Kitchen & Tap House, Atlantic City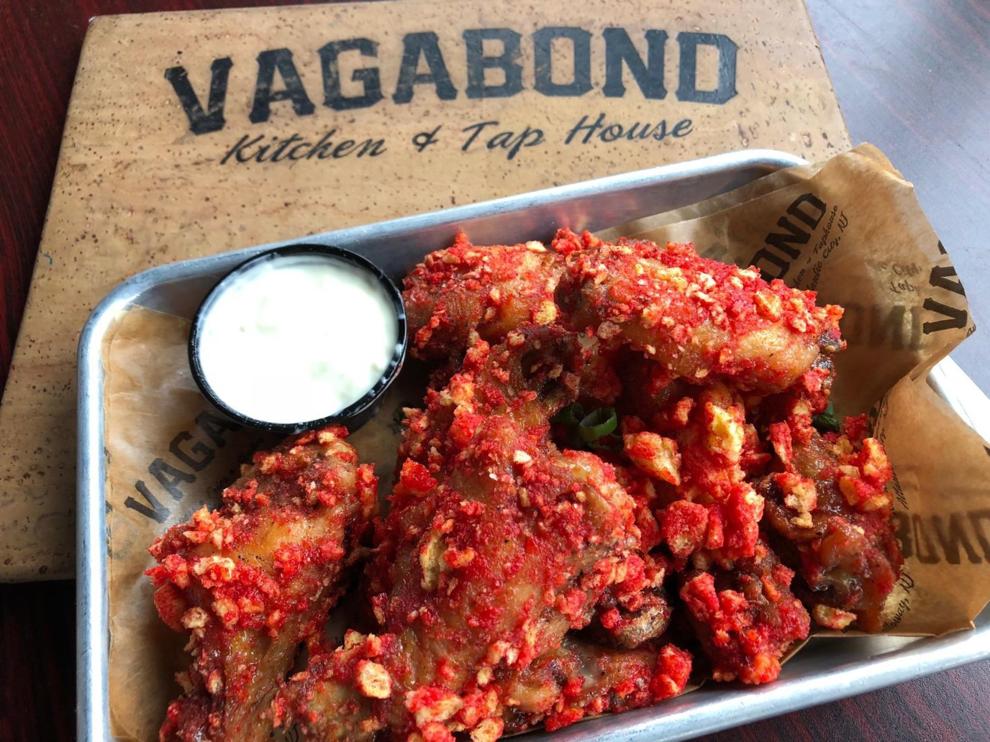 Last year Vagabond took home the top prize for best wings at Wing Wars with a classic, braised, flash-fried wing that everyone literally ate up. This year their wing has been totally reinvented, and it sounds amazing. Picture it — a fried wing tossed in a maple chili cilantro sauce, topped with crushed Flamin' Hot Cheetos and served with a side of homemade chunky blue cheese.
Okatshe, Atlantic City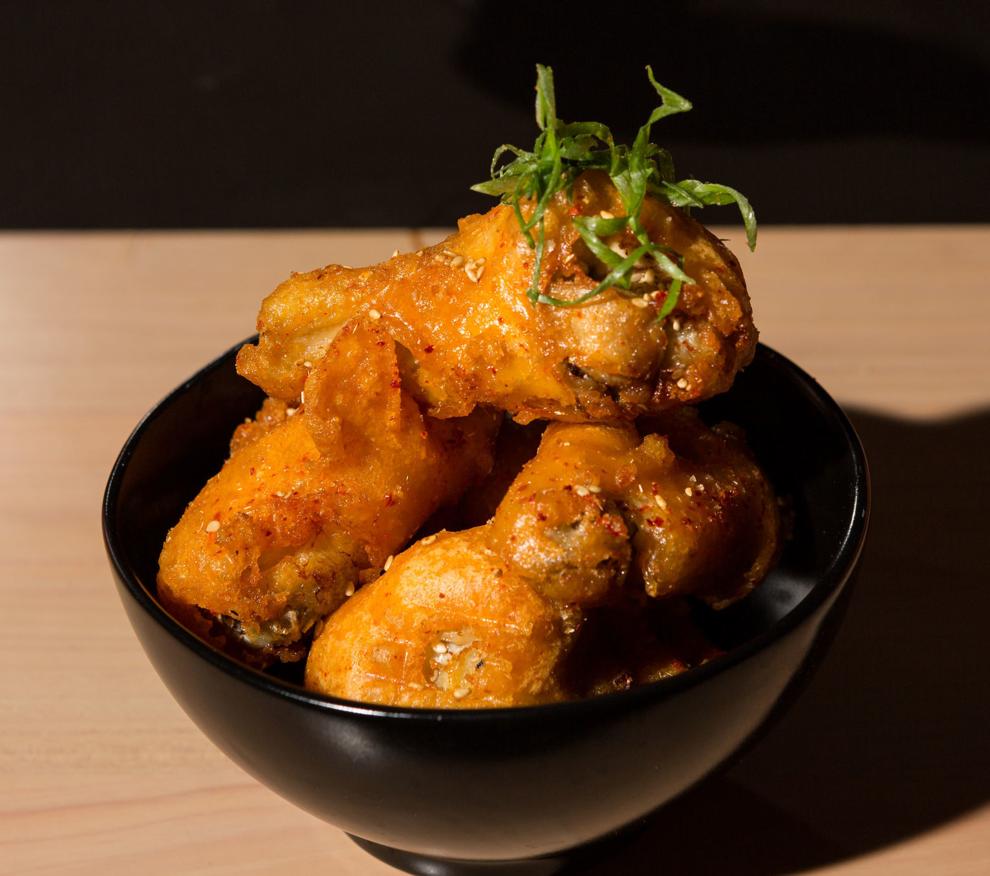 This Jose Garces-owned spot in Tropicana Atlantic City may be best known for sushi, but anyone who tried their wings in this year's 50 Bites+ can tell you — they are incredible. We are talking flavors like ginger, garlic and scallion. A wing with an Iron Chef's stamp on it? Should be a serious contender.
Vic & Anthony's, Atlantic City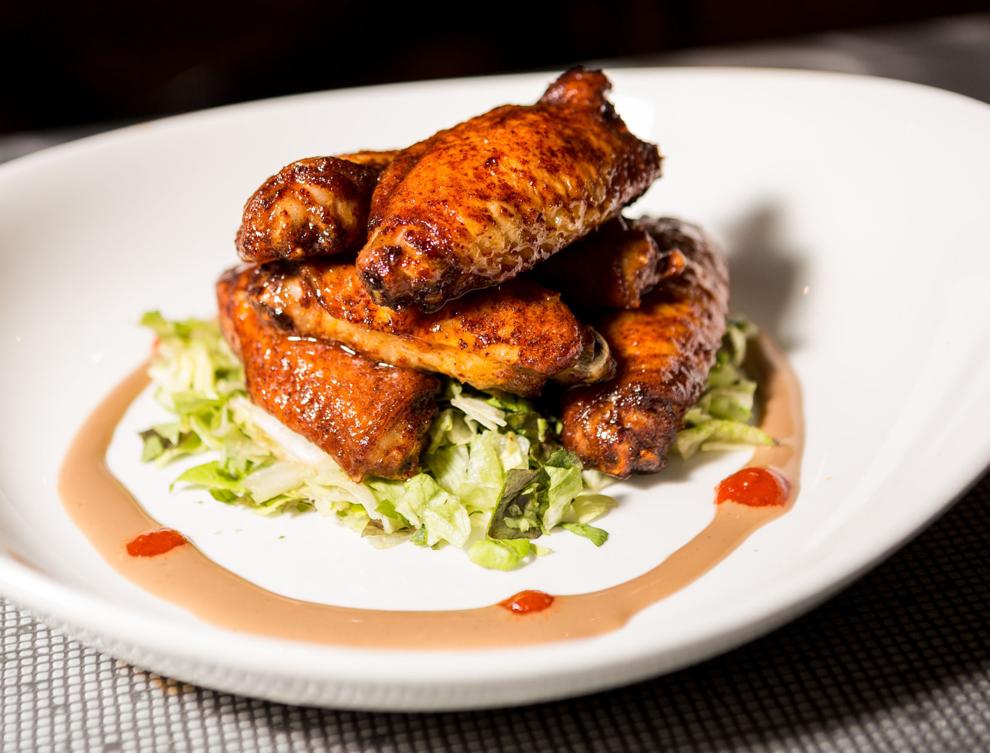 Last year Vic & Anthony's brought a bit of an oddball to the party — a maple-glazed quail wing. This year they are taking that same idea and applying it to the more traditional bird of choice, the chicken. That means more meat for you, less people "chickening out" about trying it and the same knock-your-socks-off sauce. No complaints here.
Michael Patrick's Brasserie, Atlantic City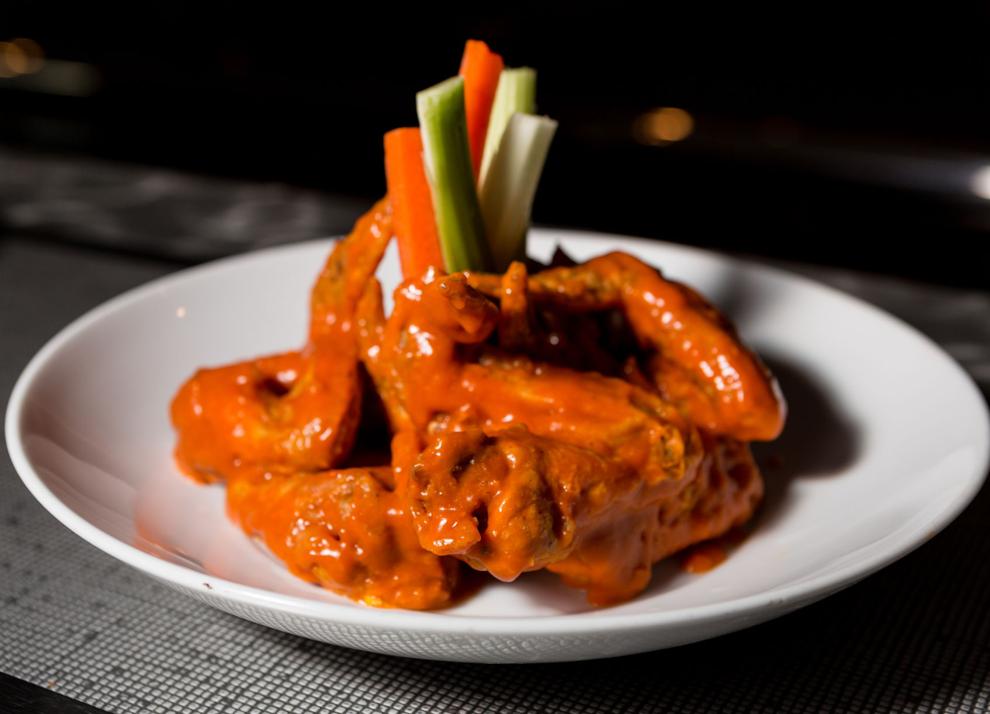 One of our favorite stops in Golden Nugget's restaurant army, Michael Patrick's Brasserie returns to Wing Wars. Last year it was all about unusual flavors like parmesan, rosemary and molasses. There was even a cauliflower-based dipping sauce. This time they head in the opposite direction, stripping things back with a traditional buffalo-style chicken wing, deep fried and served with celery and carrots. A true classic.
Tennesee Ave. Beer Hall, Atlantic City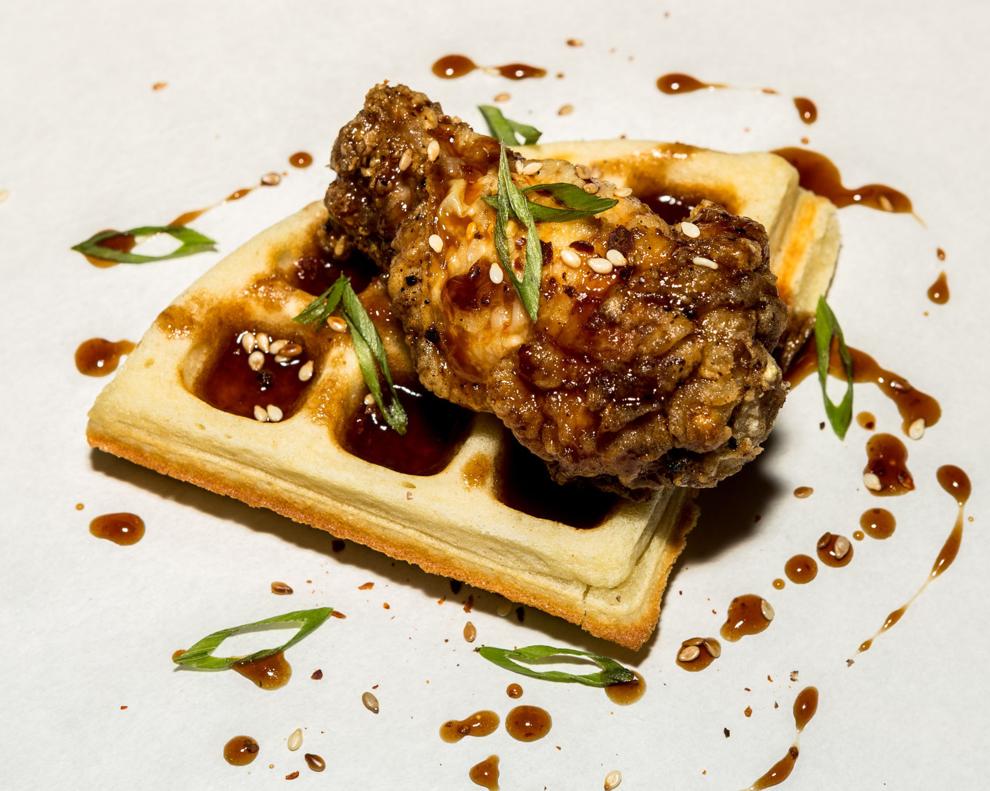 Haven't been to Tennesee Ave. Beer Hall? Neither have we. Neither has anybody, because it is so new it hasn't even opened its doors yet. But that isn't stopping them from making a splash at this year's Wing Wars with their head-turning Asian chicken and waffles. It's Harlem meets Tokyo — Togarashi-spiced wings tossed in a maple Whitecap Whiskey glaze seated on a toasted sesame waffle. This could be the showstopper.
Naomi's Cafe, Northfield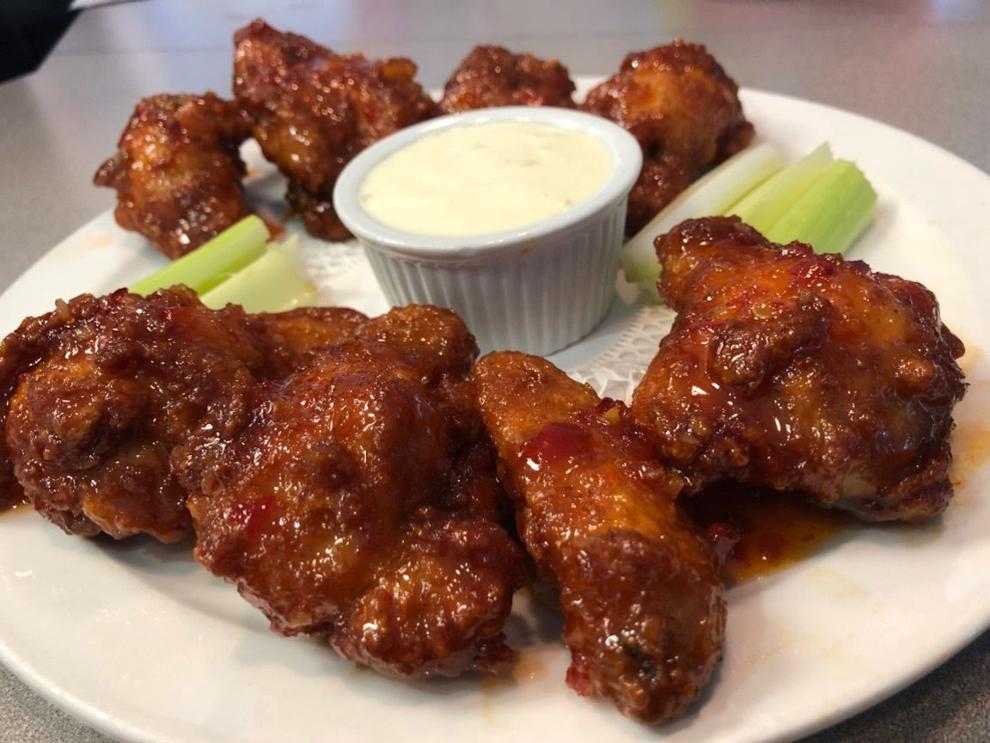 Meaty, tender and fried to crispy perfection, Naomi's sticky and sweet Thai wings are super delicious — and most importantly — sticky and sweet thanks to this Thai recipe that is not spicy but packs a punch in the flavor department. You will be licking your fingers and asking for Wet Wipes as you savor the balanced Asian flavors of this awesome wing.
AC Burger Co., Atlantic City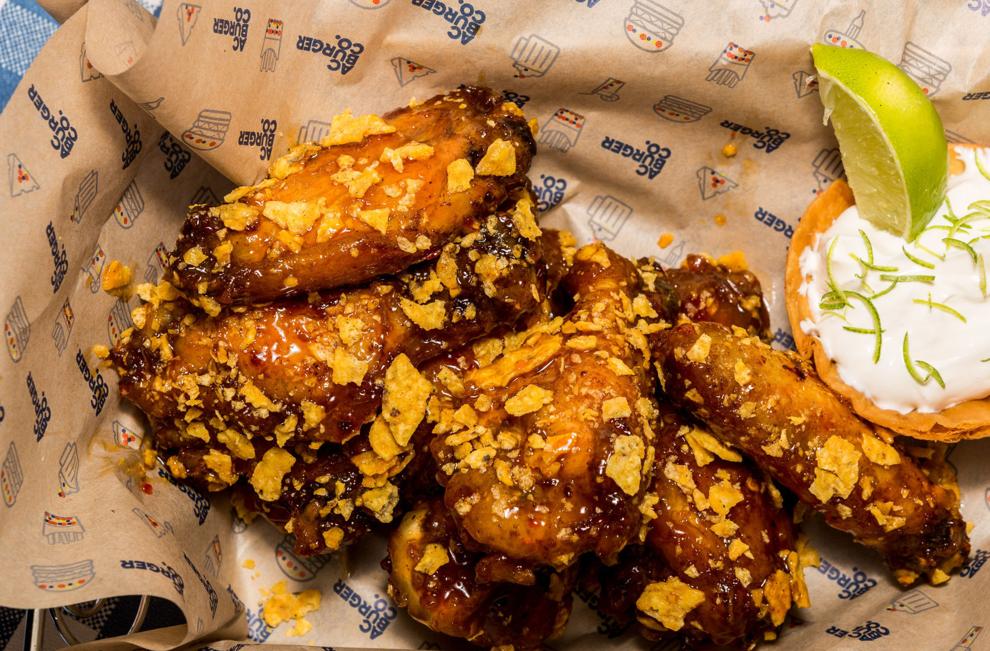 AC Burger Co. didn't enter Wing Wars last year for one very good reason — they didn't exist! But this year they do, and they are stepping up to the plate with one of the most unique entries yet. They start with a basic chicken wing, glaze it with a sweet chili habanero sauce and toss it in crushed Cool Ranch Doritos. When was the last time adding Cool Ranch Doritos to something didn't vastly improve it?
The Cove, Brigantine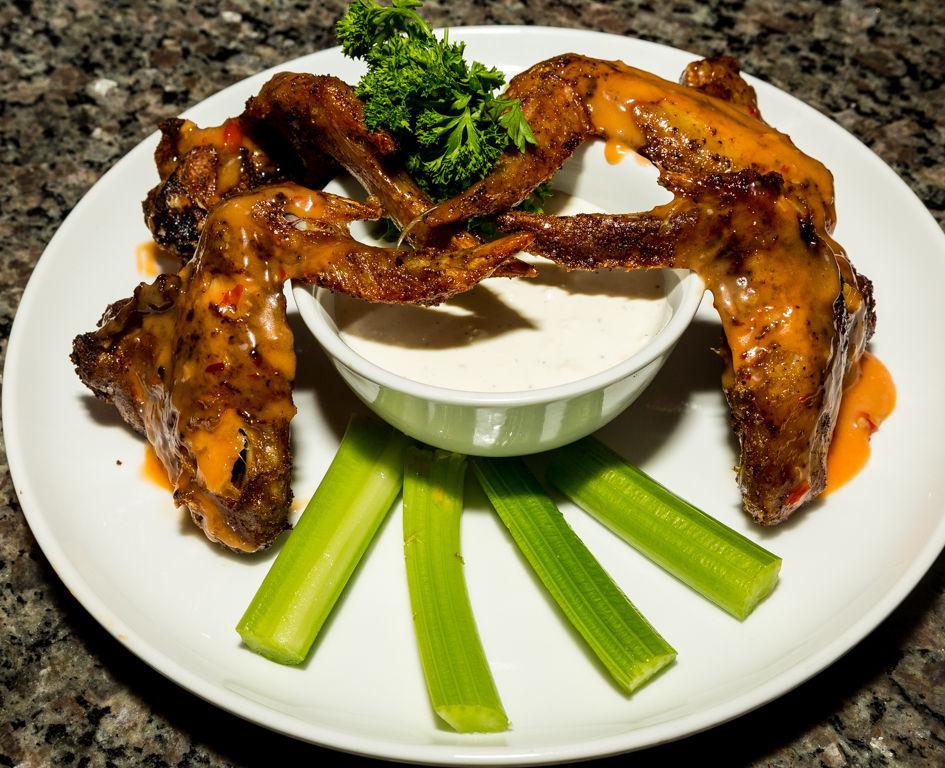 For the last two years, The Cove has had their wings featured in A.C. Weekly's annual 50 Bites+ promotion and this year they have stepped up and joined the battle at Wing Wars. Their entry is a "pterodactyl wing." Although no actual dinosaur meat is involved, the wings are monster-sized, smoked whole chicken wings, served glazed with their incredible orange Thai coconut sauce.
Manco & Manco, Somers Point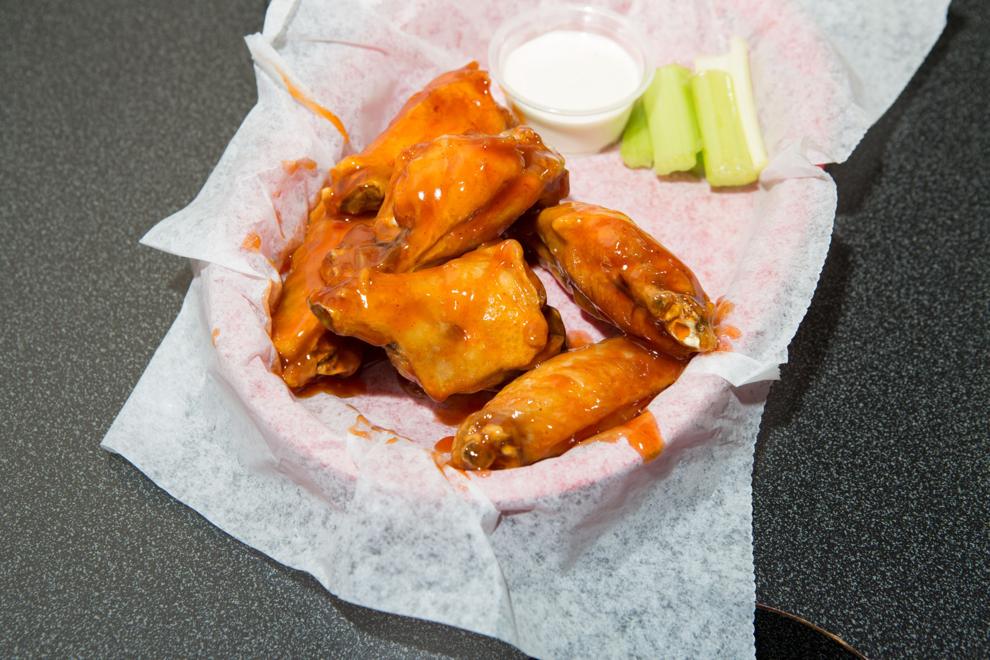 They may be best known for their world-class slices of pizza, but the wings at Manco & Manco have been the go-to menu item for those in-the-know for the last few years. Expect both mild and honey hot flavors to be up for grabs at Wing Wars.
Kelsey's, Atlantic City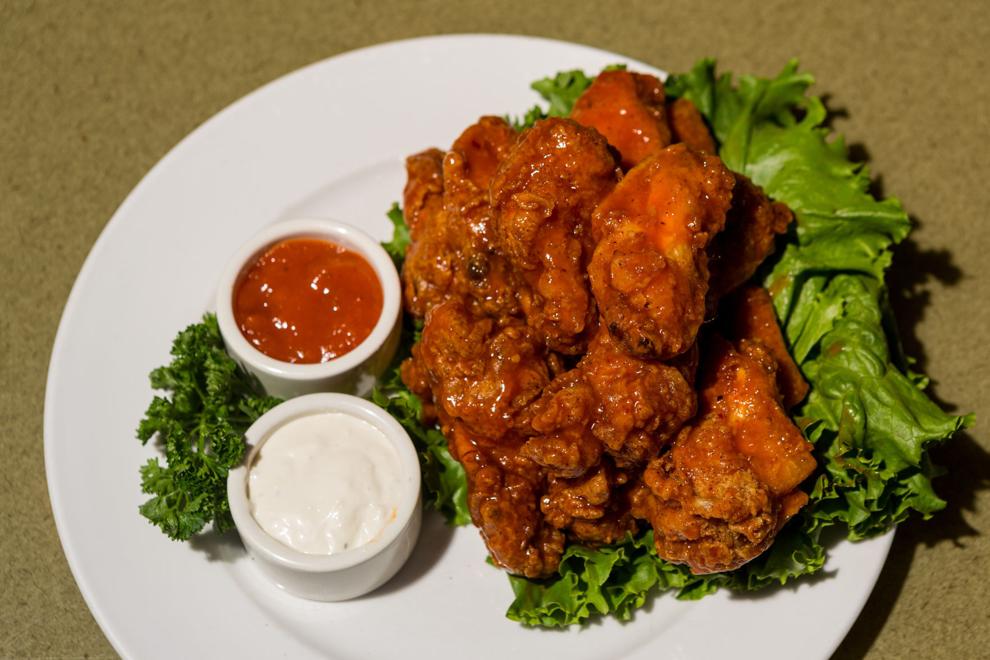 As ground zero for soul food in Atlantic City, to say Kelsey's knows their way around a chicken wing would be a serious understatement. Their entry is sure to cause lines at their Wing Wars table when they bust out their honey-garlic wings paired with blue cheese and sweet soy sauce.
Rose's Garden Grill, Northfield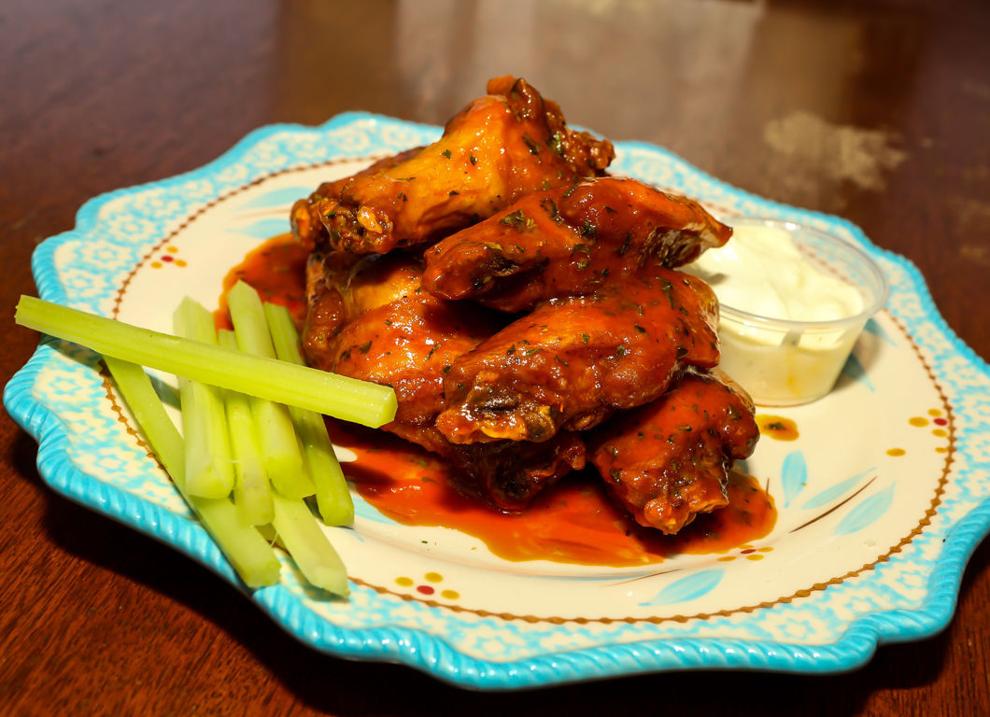 Rose's heads into Wing Wars ready for battle with their Mandingo Buffalo Wings. Deep-fried, sauced and spiced to perfection, Rose's wings come served with a side of wasabi blue cheese. Owner Frank Trifilletti describes them as "weapons of mass destruction." Does that mean they are really hot? "Nah … they are a little bit country, a little bit rock 'n' roll," he says. Keep your eye out for these at Wing Wars.
Los Amigos, Atlantic City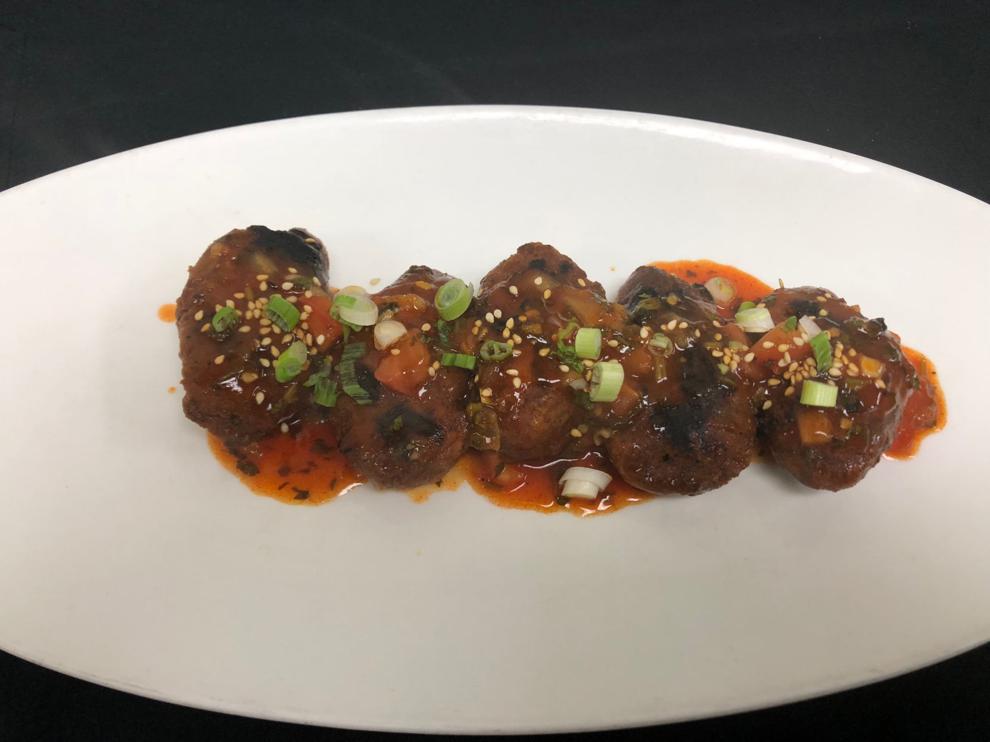 While the rest of the competitors go cluck for cluck with their all-meat chicken wings, Los Amigos flips the whole contest on its beak by bringing a vegan wing to the table. That's right — a vegan seitan tequila buffalo wing to be precise. Can a meatless wing stack up against a room full of birds? You bet it can. Take a bite and find out for yourself.
Joseph's Restaurant at Renault Winery, Egg Harbor City
While you may think a restaurant at a winery would be too fancy to enter a humble chicken wing competition, you would be wrong. Finding inspiration from the South Pacific, the wings from Joseph's are a perfect balance of sweet and heat with their awesome Thai chili sauce.
Chart House, Atlantic City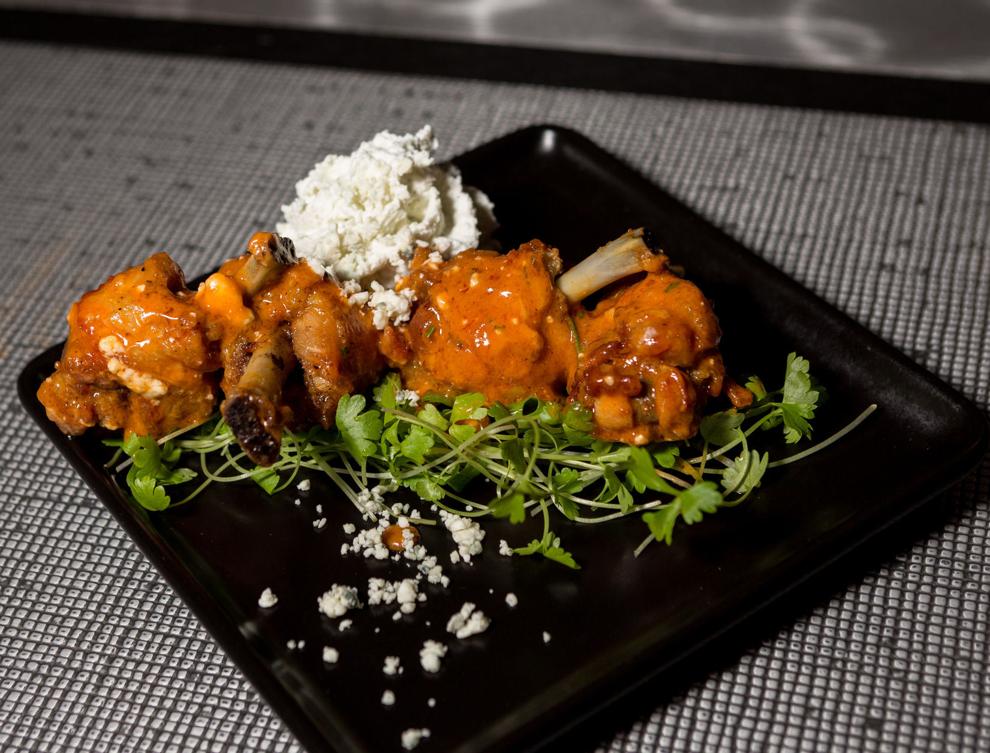 Chart House earned their stripes by serving up some amazing seafood dishes, and now the chefs here have mastered a traditional buffalo wing that is more than worthy of some serious respect. Tossed in a classic spicy buffalo sauce and served with celery and a blue cheese mousse, this wing may just be your next excuse to head over to Chart House.
Hooters, Atlantic City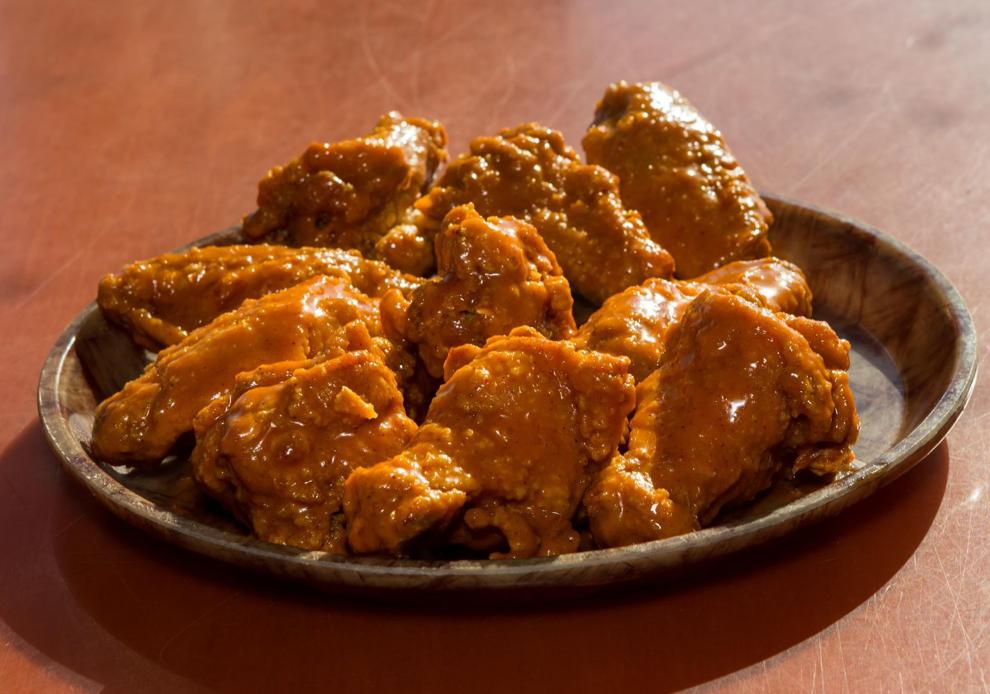 What can you say about a Hooters wing that hasn't been said before? Hooters was serving buffalo wings before most people knew buffaloes could fly! No need to mess with perfection, this year's entry will be their original-style hot wings that you have known and loved for as long as anybody can remember.
Guy's Bar-B-Que Joint, Atlantic City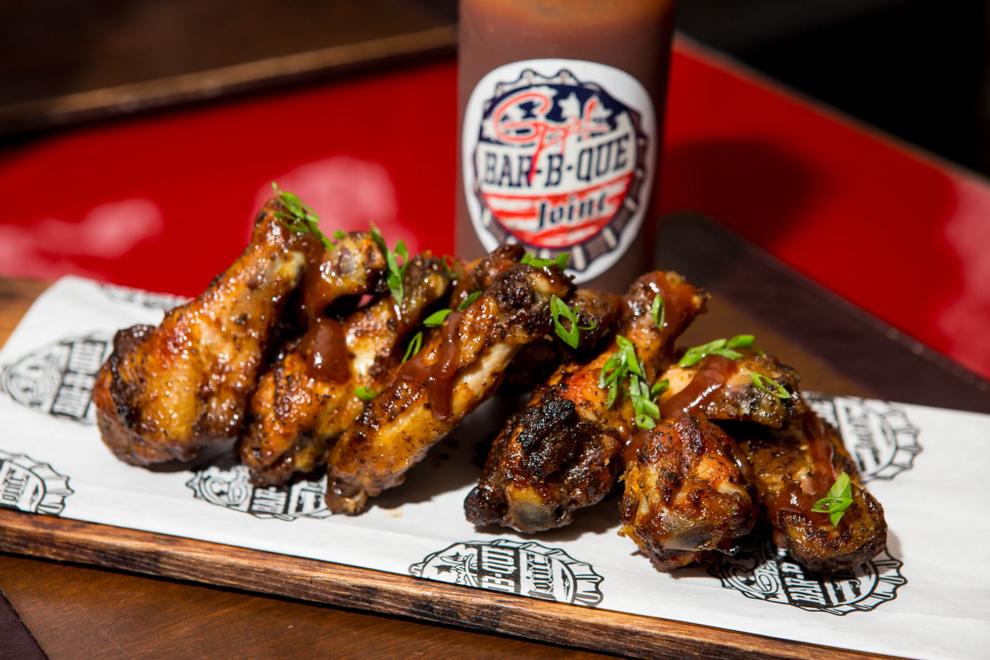 If you are a fan of barbecued chicken, the wing that Guy's Bar-B-Que Joint will serve at Wing Wars just might earn your coveted red token. Doused in bourbon brown bbq sauce, this smoky-sweet treat will be tough to beat.
Tun Tavern, Atlantic City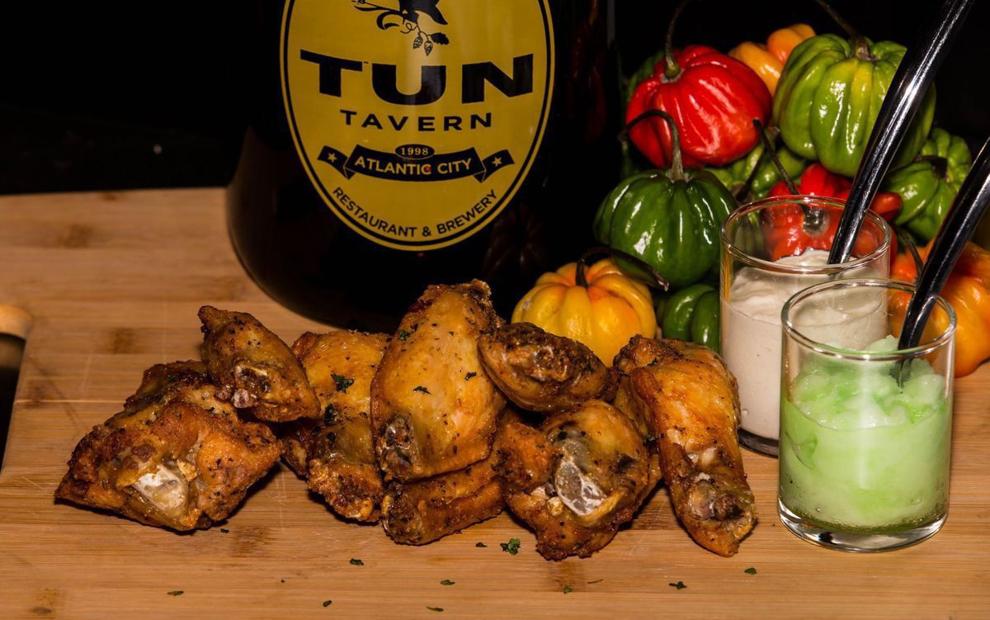 Get ready for this — Tun Tavern is showing up ready to battle with an army of pickle and beer-brined wings with habanero infused oil, served with a homemade blue cheese and celery sorbet garnish. Looks like the game just got a little tougher.
'The Challenge's' TJ Lavin hosts at The Pool on Saturday
BMX rider and host of MTV's hit series "The Challenge" Thomas Joseph Lavin. better known as "TJ Lavin." hosted at The Pool After Dark on Saturday.
Photos: Tom Briglia/PhotoGraphics