WASHINGTON TOWNSHIP — Located far away from the mild salt air of the shore or the human brush strokes of suburbia reside the Pinelands farmers tending to the Mount Rushmore of Jersey crops, the cranberry.
As the coldest spots in South Jersey, an icy frost can develop fast in the low lying bogs and all it takes is liquid water to keep those crops from damage.
Bill Haines, Jr., Owner and Chief Executive Officer of Pine Island Cranberry in Washington Township, says that compared to other cranberry growing regions in the United States, Wisconsin, New York and Massachusetts are others, New Jersey is one of the best.
"We have an acidic soil and we have a large clean water supply," said Haines Jr. 
However, it's sandy soil, rural land and low elevation of the cranberry bogs also make it highly sensitive to having frost halt the growing season, or give a sluggish start.
According to the University of California, Davis, more economic losses occur to freeze damage in the United States than any other weather related hazard. New Jersey ranks third in the nation for cranberry production, the state reports. In 2011, Jersey cranberries were a $26 million industry, the Press Archives say.
However, when Autumn arrives in South Jersey, the thought of frost sends a chill down the spine of growers before it even reaches crops.
"We worry about frost when almost no other farmer has to think about it because of how and where cranberries grow," said Haines.
In business for 120 years they have seen every storm, snow, wind, sun and temperatures South Jersey has ever seen.
The reason why cranberries are so sensitive is due to how they grow. 
"Because they grow so low to the ground. On a frost night, cold air settles and goes to the lowest point," Haines said. 
"There will likely be several days this cold season where the state's coldest temperature will be at a Pinelands station," said Dave Robinson, the New Jersey State Climatologist.
That means constantly monitoring the weather in the cranberry bogs, specifically at the surface, as typical weather stations stand about 2 meters (6.5 feet) high. 
"I've seen ten degrees difference between weather station and vine level," Haines said. 
To make sure the icy crystals don't destroy the cranberries, farmers employ a sprinkler technique.
"On a frost night, it's Matt Giberson, our manager of operations (monitoring the temperatures and protecting against frost). While his team is out starting pumps, etc., they're all monitoring and communicating with each other throughout the night," said Haines.
The sprinkler system coats cranberries with layer of water. The reason, is physics. Even though temperatures are below freezing at the surface, even when it's above 32 at official weather stations, the ice that forms around the cranberry is a warming blanket. The physical process of turning water into ice releases 'latent heat', which then warms the cranberry inside of the ice. 
Despite just being part of the Garden State, South Jersey has a wide variety of climates and the Pine Barrens are the coldest on Autumn nights.
According to the National Oceanic Atmospheric Administration, Indian Mills, part of Shamong Township in Burlington County, experiences its first 36 degree night September 27, on average. That is significantly earlier than the rest of South Jersey. Atlantic City International Airport, on the edge of suburbia in Egg Harbor Township, has it's first on October 11. Cape May, has their's two weeks later than that, on Oct. 27.
However, Haines says that during the fall, when the fruit is riper, they are more hearty. 
"In October, we wait until it hits 28 degrees," Haines Jr. said.
That makes late October prime time for a killing freeze. In Indian Mills, that first 28 degree night happens Oct. 21, about two weeks earlier than A.C. Airport (November 2) and more than a full month earlier than Cape May (November 25). 
"The last autumn Freeze Warning for Burlington County... was on October 22, 2018... The last autumn Freeze Warning for Atlantic and Cape May was on November 11, 2018," said Dean Iovino, Meteorologist for the National Weather Service in Mount Holly.
"It's (frost protection) probably the most important thing we do," said Haines Jr. says. Haines Jr. adds that the most attention is paid to during the spring, when the crops are tender, but the Autumn matters, too.
Meteorologist Joe Martucci's 7-Day Forecast
Mostly sunny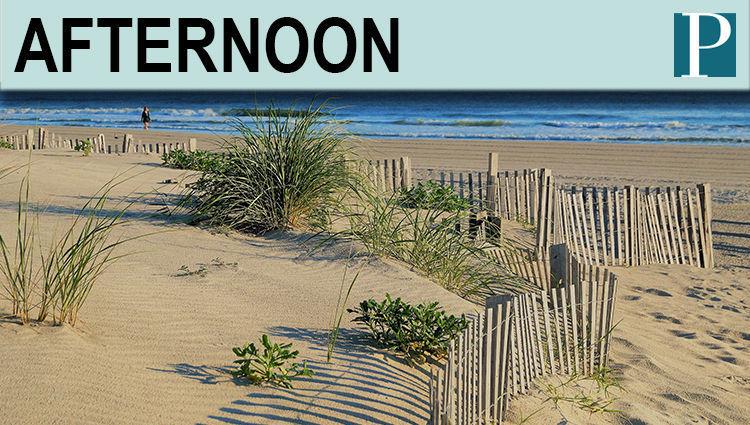 Turning partly cloudy.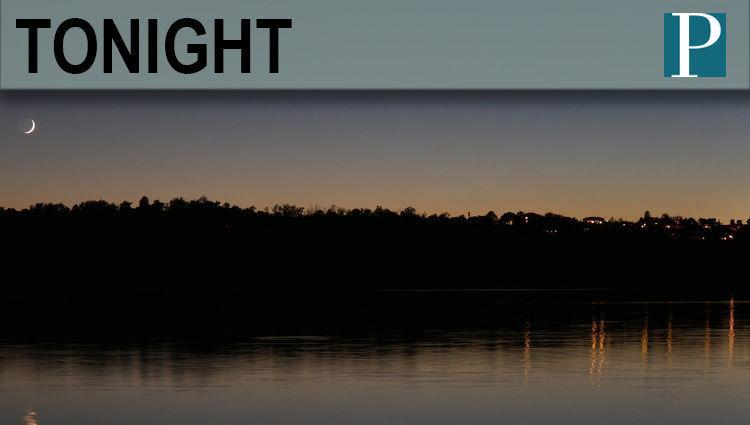 Morning sun with afternoon clouds. Storms develop 6 to 9 p.m., lasting overnight. Breezy.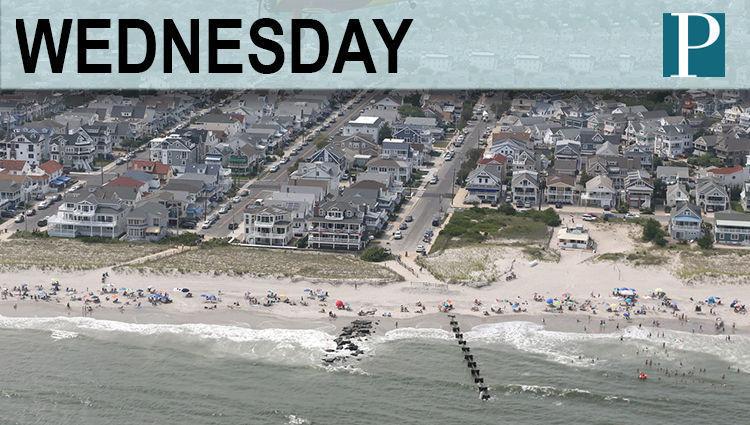 Increasing sunshine.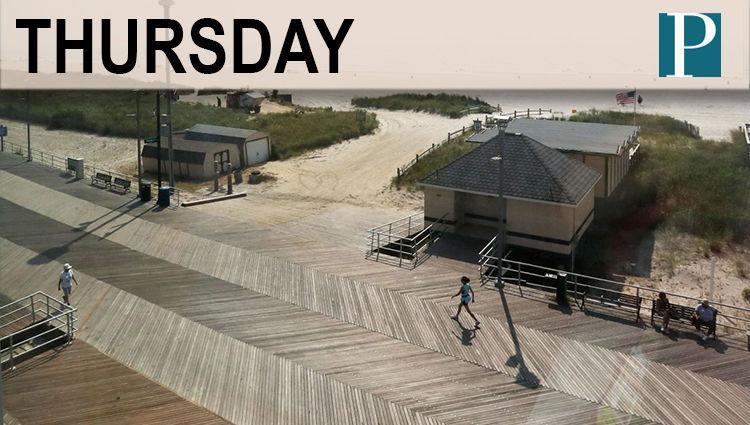 Plenty of sunshine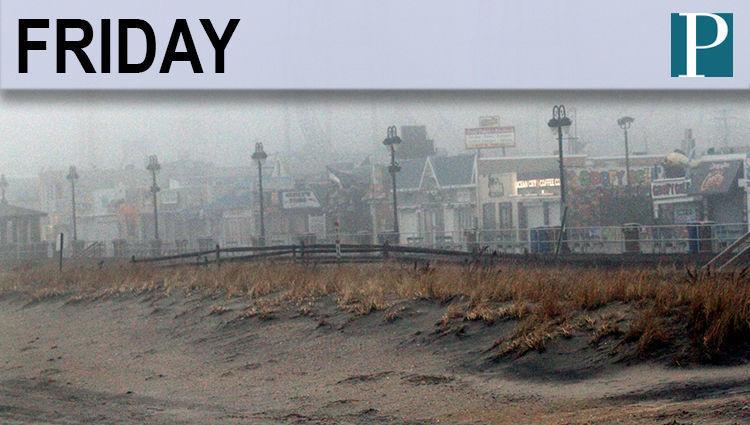 A plethora of sun. Likely dry.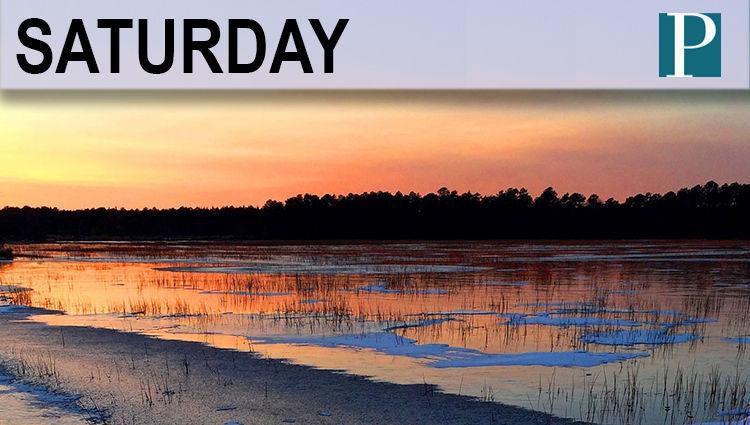 Partly sunny with showers developing late.
Cloudy with showers around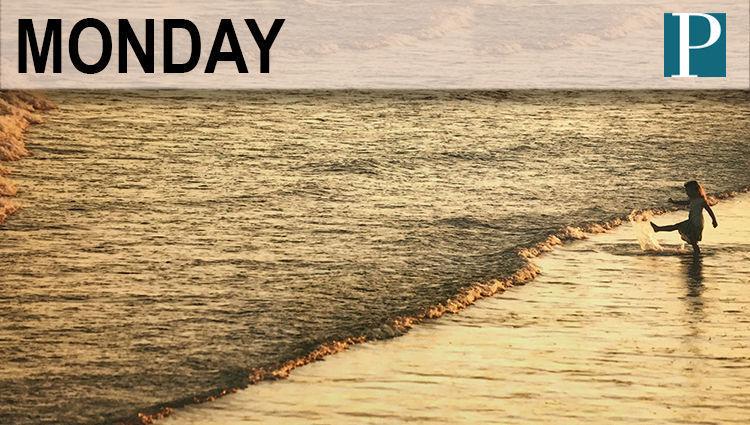 Scattered showers and storms.