"There are only so many hours in the day."
We have all heard this statement, most often used as an excuse for why someone couldn't get something done. And ultimately it's true. Most of us find it hard enough to balance work with family and social responsibilities and end up with little time left for anything else. To the majority of the people out there running in the rat race, time is most definitely not on our side.
But within the rows of faces we see each day, there are those who manage to rise above it all, those who — despite work and a variety of obligations — always somehow find the time to do a little extra. Whether that means volunteering at a homeless shelter, mentoring youths, fighting to protect our environment or advocating for the disabled, these folks balance all of life's obstacles and still give back to the communities in which they live. They are rock stars inside and outside the office.
2019 Atlantic City Weekly's Top 40 Under 40
And while some might suggest that this sort of ability to conquer it all can only come with age, we profoundly disagree. Because the folks that we are referring to are still young themselves.
We're talking about Atlantic City Weekly's Top 40 Under 40 of course! These annual awards are given to men and women who have not yet reached middle age, yet somehow have managed to make their presence known in a variety of positive ways. From teachers and business owners to casino workers and all points between, these folks stand out in ways that set them above the rest. The recipients of the Top 40 Under 40, thoughtfully selected by the staff of A.C. Weekly and the Atlantic City Junior Chamber of Commerce, will be honored 8 p.m. this Friday, March 22, in grand style at an awards ceremony at Premier at Borgata Hotel Casino & Spa.
And without further ado, here they are.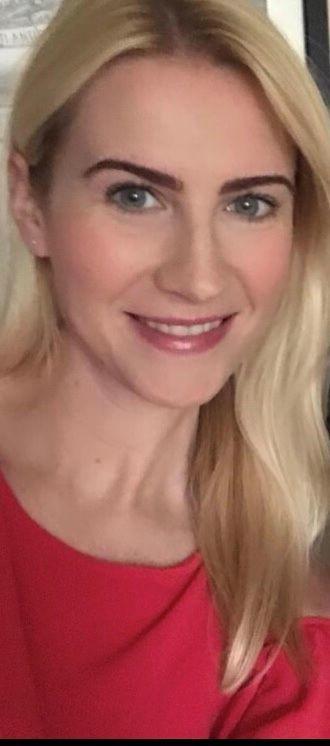 Kristin Hurley Baker, 36
Realtor, RE/MAX
Kristin Hurley Baker is a realtor at RE/MAX Platinum Properties in Ventnor. Before becoming a real estate agent, she worked for MEET AC as an event specialist/registrar and for WIN Promotions Models. Baker was raised in a family with a long-standing commitment to charitable fundraising and giving. She is a founding chairperson of the Hurley in the Morning Charity and, for the past 12 years, has contributed to the great success of its annual golf tournament and charity dinner. Baker is very proud of the efforts of her family and others involved in raising hundreds of thousands of dollars for over 100 local not-for-profit charities in South Jersey. Baker's priorities in life are as wife to her husband Jonathan (Top 40 Under 40 '06) and mother to their 11-year-old son Noah. She has enjoyed working alongside Jon in his fine art career and as a philanthropist. Kristin considers them a team that is stronger together. Keeping in the family tradition, Baker is confident that her son Noah's own creative genius and charitable efforts will one day make him the youngest member of the Top 40 Under 40 club!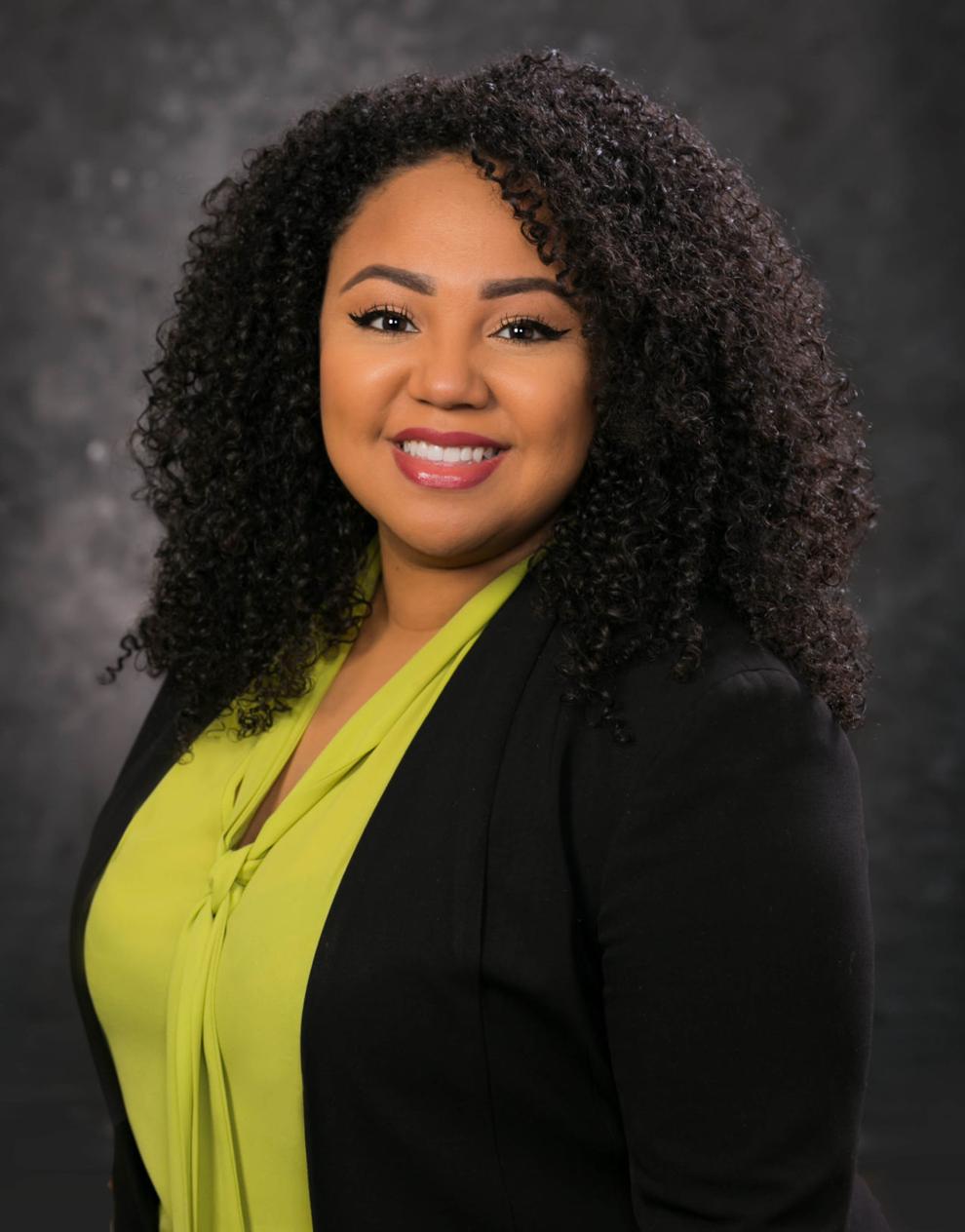 Felicia Banks, 33
Communications Manager, AtlantiCare
Felicia Banks is in her 11th year of service at AtlantiCare, one of the region's largest and most community-focused organizations. She is a Lean Six Sigma Greenbelt, and her professional experience includes healthcare recruiting and human resources management. In 2017 she became the manager of internal communications, overseeing messages to nearly 6,000 employees. She also serves as anchor for a monthly news format show for internal communications and has hosted a series of half-hour Facebook chats in which she interviewed physicians and fielded viewer comments and questions live. In her personal time, Felicia serves on the Board of Trustees for The Social Conscience Project, a nonprofit organization providing donations and programming for disadvantaged groups. She also serves as a member of the Board of Trustees for AtlantiCare Mission Healthcare, which is a federally qualified healthcare organization that provides medical and related social services to the homeless and under-served populations in Atlantic City and Galloway. Currently she is co-chair of the interfaith employee resources group, PATHS. Through her involvement with PATHS, she volunteered through Home Cook Heroes, which provides meals for families of organ transplant recipients and created "Sacred Space," an internal initiative providing dedicated quiet space for employees to recharge and practice mindfulness. Felicia holds a bachelor's degree from New Mexico University and is currently pursuing a Master's in business administration at Stockton University. She is married to Christopher Banks, with whom she has a wonderful son Preston, 7.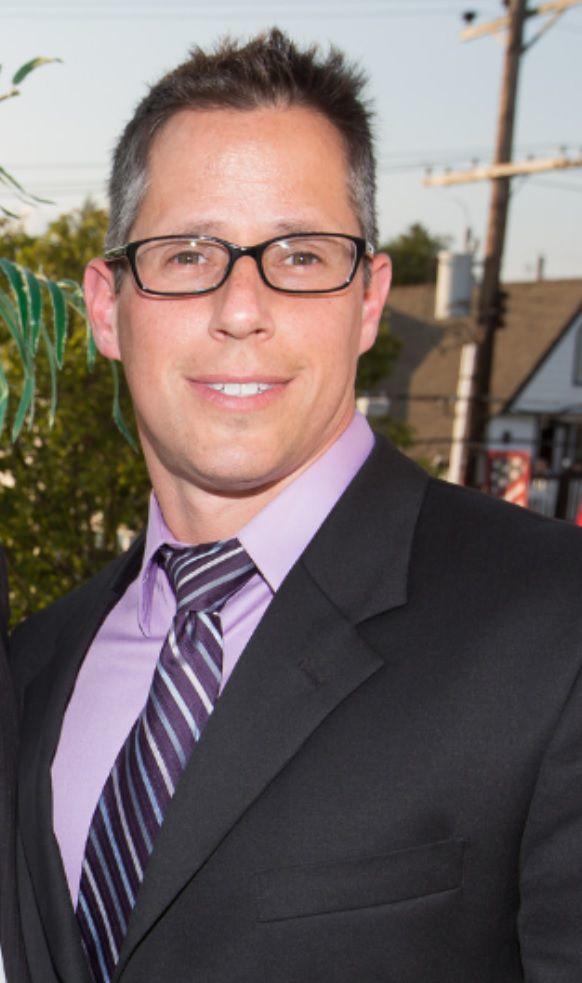 Dr. David Bauer, 39
CARE Center of South Jersey
Dr. David Bauer is the head chiropractic physician and co-owner of the CARE Center of South Jersey, A.C. After graduating from Ocean City High School, he continued his education at Elon College and then went on to earn his Doctorate of Chiropractic at Parker College of Chiropractic. Upon returning to New Jersey, he began his career at the CARE Center of South Jersey in Cherry Hill where he worked for five years. In 2009, Dr. Bauer and his business partner Dr. Steve Alberti decided to branch out and open another practice at the shore where he has been ever since. The change has been a great one both professionally and personally. He has had the good fortune to work with three of the hardest working co-workers and friends, Janell, Laude, and Ken who have been instrumental in the success of the practice. Dr. Bauer is a dedicated member of the Association of New Jersey Chiropractors, Community Health Care Partners, SoPro and the Atlantic City Junior Chamber of Commerce.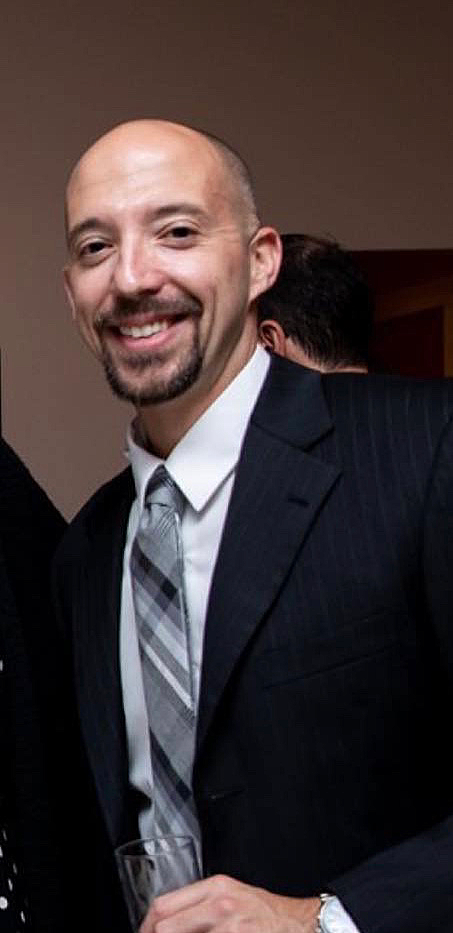 Joseph Berg, 35
Assistant Creator, Policemen's Benevolent Association Local 401
In 2016, Joe Berg assisted in the creation of Cape May County Policemen's Benevolent Association (PBA) Local 401, representing the investigative staff of a Cape May County law enforcement agency. Since then, Joe has served as both president and state delegate of the local. With the true nature of the PBA in his mind, Joe has utilized those positions to attempt to bridge any gaps between law enforcement and the community at large. Joe has organized two separate 5K races benefitting the NJSPBA Survivor and Welfare Fund and the Josh Vadell Foundation. He has established relationships between his union and local school districts, such as Dennis Township by annually supporting their Thanksgiving food drive and donating school supplies to students in need. He has also lead three successful "No Shave November" campaigns, supporting three separate Cape May County residents battling some form of cancer.
Along with his wife Johnna Berg, a previous Top 40 under 40 recipient, the two have held additional fundraisers in Atlantic County supporting locally based charitable organizations and causes affecting many southern New Jersey families. Joe and Johnna also own and operate Stay Sharp Salon in Linwood. A lifelong resident of Cape May County, Joe, since the age of 13, has believed deeply in community service, which was instilled by his father, a previous member of the Ocean View Volunteer Fire Company. Joe has two children, boys age five and two.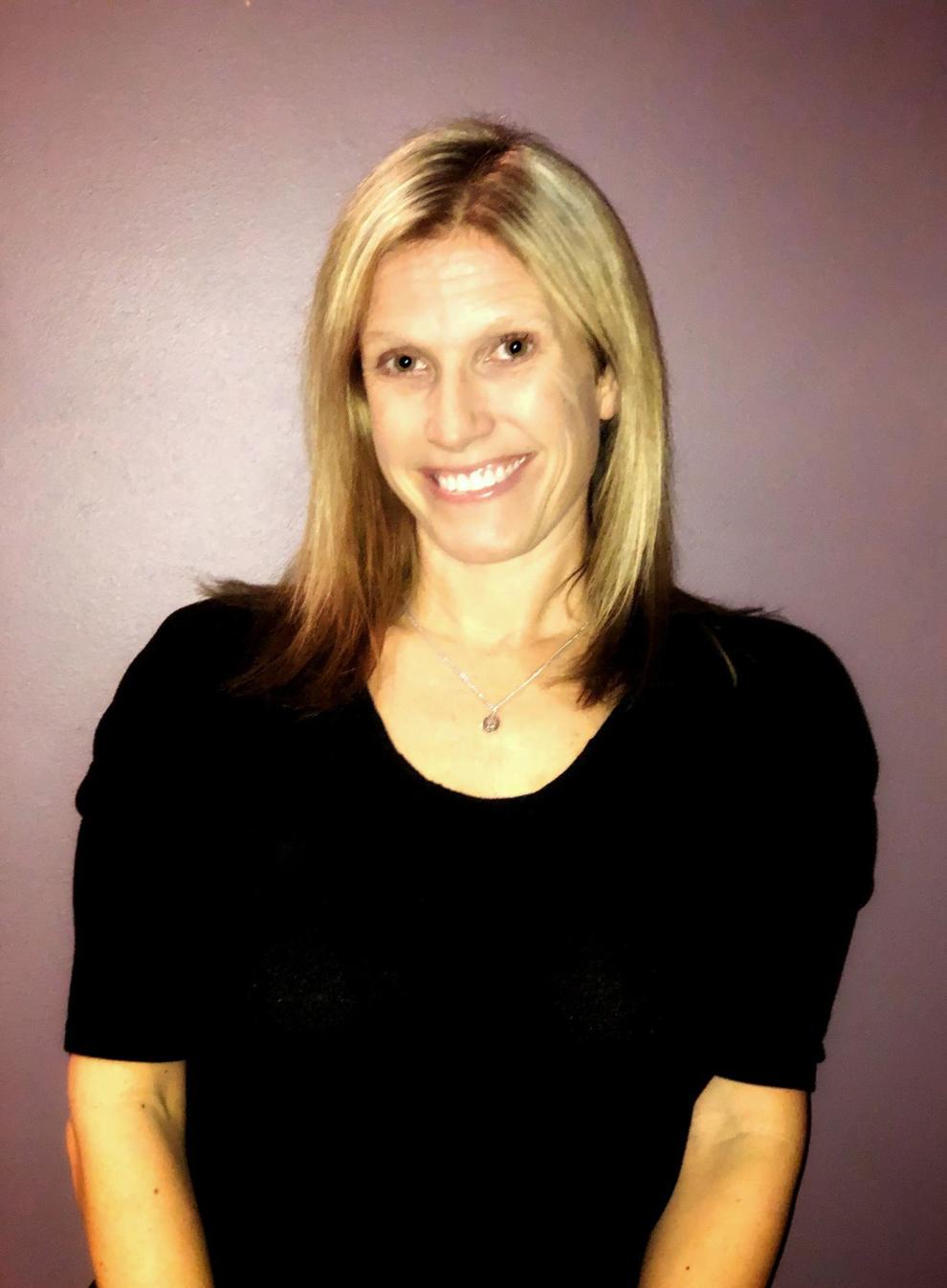 Jane Bertino, 38
Health and Physical Education teacher, E.H.T High School, and DJ, #DJCRAZYTRANE
Jane Bertino is a health and physical education teacher at Egg Harbor Township High School by day and a DJ and co-owner of #DJCRAZYTRANE by night. She grew up in Corbin City and now lives in Egg Harbor Township with her husband Eddie and her children, William, Lilliana and Luca. Jane is a volunteer coach for her girls 3rd and 4th grade basketball team, The Magical Unicorns, a den leader with Cub Scout Pack 94, and an assistant popcorn kernel for Boy Scout Troop 55. At the high school, she worked with EHTPD and Behavioral Crossroads Recovery to implement an anti-opioid program called Not Even Once. Jane and her #DJCRAZYTRANE partner Tracy have helped support several charities in the past two years including CHOP Miracle Treat Day, Shirley Mae, Our Children Making Change and The Tyler Wechsler Foundation. Jane attributes her passion for helping others to her dear friend Beth Hartman who worked relentlessly to bring the Relay for Life to EHT High School, before passing away in 2007. Beth encouraged all who loved her to carry on her legacy of giving back, living strong and above all to "live well, laugh often and love much."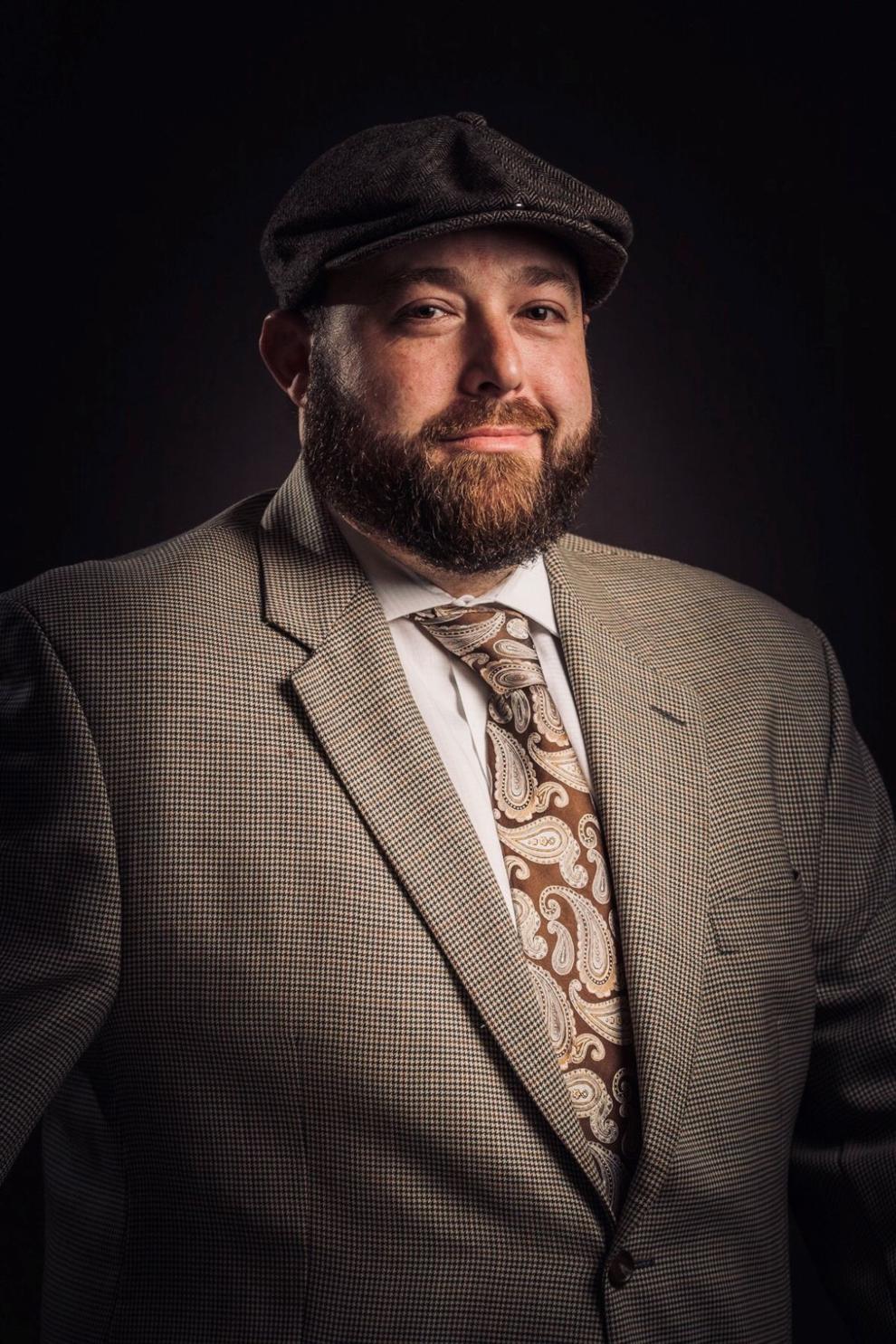 Michael Boney, 37
Chief Engineer, Ocean Resort Casino
Michael Boney, a lifetime native of South Jersey and alumnus of Clemson University, is the chief engineer for Ocean Resort Casino at the Inlet District Energy Center in Atlantic City. He also serves as an instructor for the International Union of Operating Engineers Local 68 training center empowering and educating aspiring stationary engineers. Michael's active involvement in community service started in 2017 during the Young Professionals Sleepout for Covenant House in Newark. Michael and Team A.C. raised $30,000 in two months for Covenant House. He is also a member of the Atlantic City Beard and Mustache Club, a local organization that uses the shared love of facial hair to raise money for local charities and non-profit organizations. Michael also shares his time with the Oceanside Family Success Center, Hamilton Township Municipal Alliance, Habitat for Humanity, Spread the Love Foundation, and the Boy and Girls Club. During the holidays, Michael serves the community dressing as Santa Claus and providing the youth of Atlantic City an opportunity to spend time with the jolly man himself. Look for him on the Orange Loop!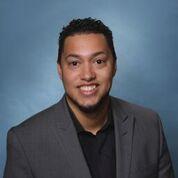 James Boyce, 39
Beverage Manager, Resort Casino Hotel
James Boyce is the beverage manager for Resorts Casino Hotel. Prior to his career in the casino industry, James was an active duty veteran in the United States Air Force and attended classes at Minot State University. His many accomplishments include becoming general manager of nightlife at Borgata Hotel Casino & Spa from 2010-2017 where he was responsible for the initial renovation of MIXX Nightclub and on the grand-opening team at Premier Nightclub in 2016. He joined Resorts in 2017 under the tutelage of Vice President of Food and Beverage Edward Batten. Through his nightlife experience, Boyce helped open the newly crafted DraftKings Sportsbook Bar and Lounge which has a premium VIP experience for sports enthusiasts. His motivation rests purely in his family, whose ideas for him give him his drive and persistence to achieve him complete his goals. Perseverance doesn't make you successful but without it you won't get anywhere.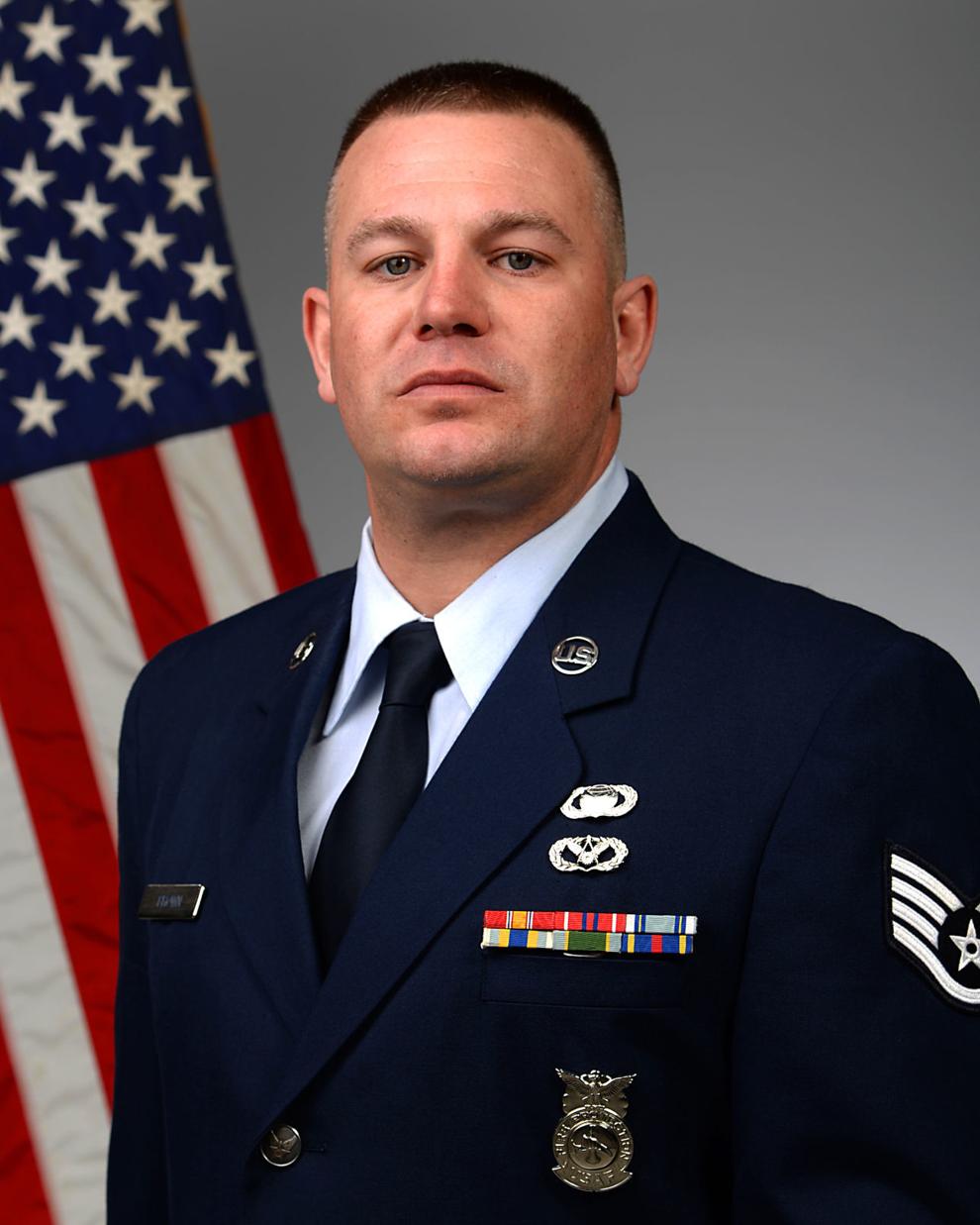 Shaner Brown, 37
Firefighter and United States Air National Guard
Shaner Brown is an Atlantic County native who proudly serves his community and country as a professional firefighter and a member of the United States Air National Guard. A Staff Sergeant and Broadcaster for the 177th Fighter Wing, Shaner shares the stories of the United States Air Force. His military career will take a new turn when he heads to Officer Candidate School, where upon completion, he'll serve as the head of Public Affairs for the 108th Refueling Wing. Shaner also works the 177th as a full-time firefighter for the State of New Jersey, a job that fills him with great pride as his grandfather served as a Navy Crash Captain at Lakehurst. As a firefighter, Shaner works with local volunteer fire departments to help educate their members on how to respond to an aircraft emergency, understanding the value for the companies to be able to work together efficiently and effectively as a team. He is also passionate about raising funds for the 46th Special Forces Co. Association's Wounded Warrior Program, which directly supports local veterans who sustained physical or mental injuries while on active duty on 9/11. When he's not working or volunteering, Shaner enjoys skiing, surfing, diving and fishing and has also organized multiple cleanups along different rivers and beaches to help maintain and preserve the areas. He lives in Egg Harbor Township with his wife Phaedra but still loves his original hometown Mays Landing.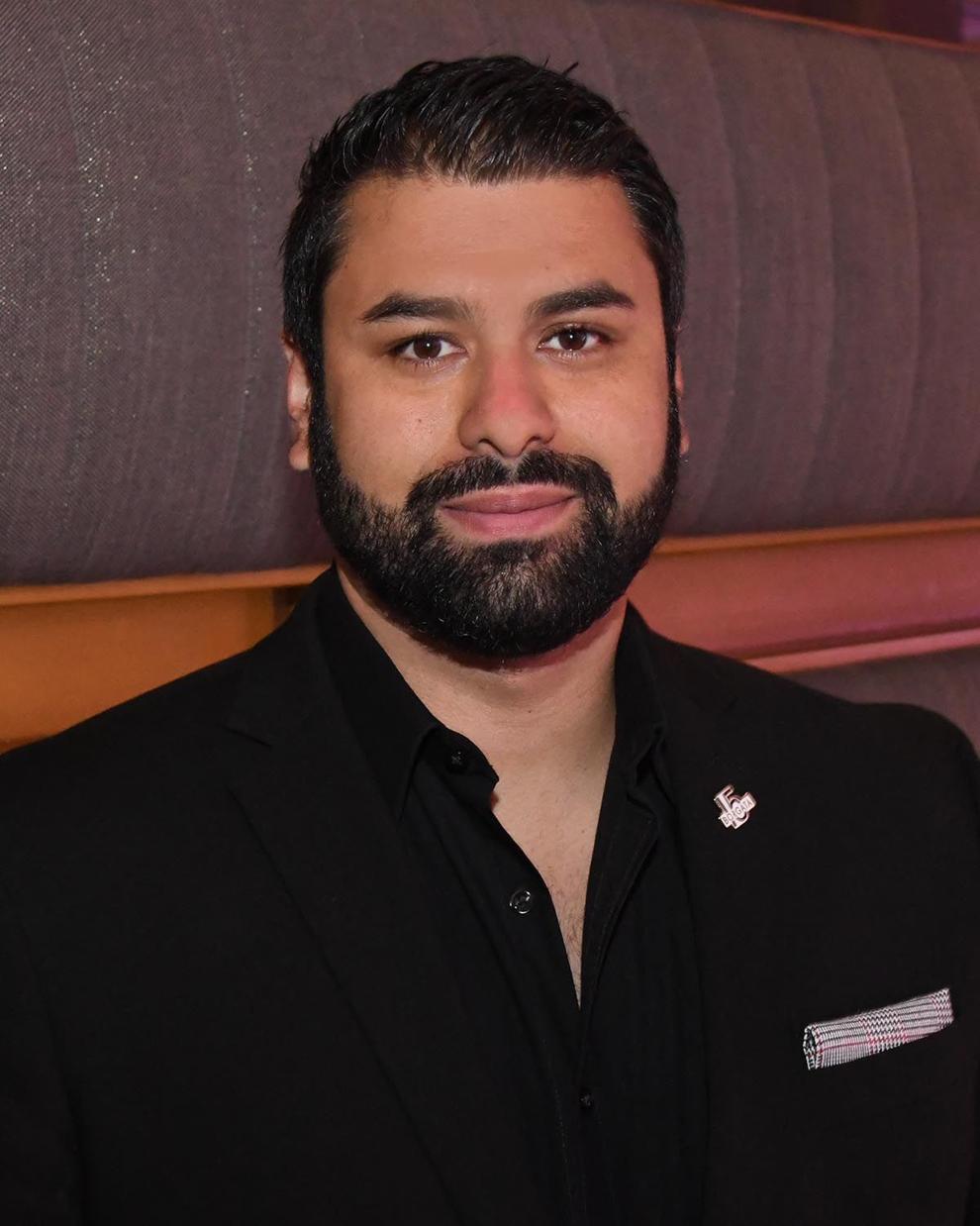 Augusto "Tito" Crousillat, 36
General Manager, Premier Nightclub
Miami-born and Lima, Peru-raised, Augusto "Tito" Crousillat is the general manager of Borgata's Premier Nightclub. He started his career at Borgata in 2008 as a service bartender and went on to work at various other nightclub establishments in the Atlantic City market. As nightlife beverage manager at Tropicana's Cuba Libre, he took ownership of the beverage program and introduced new concepts to the brand. He previously worked at Planet Hollywood and opened The House of Blues in 2005. During this time, Tito also served the Buena community as a preschool teacher, where he worked closely with many children who were in the foster care system. He returned to Borgata in 2016 as operations manager for Premier and a year later was promoted to general manager. The Egg Harbor Township resident is the proud father of Keean, who motivates and encourages him to be better every day.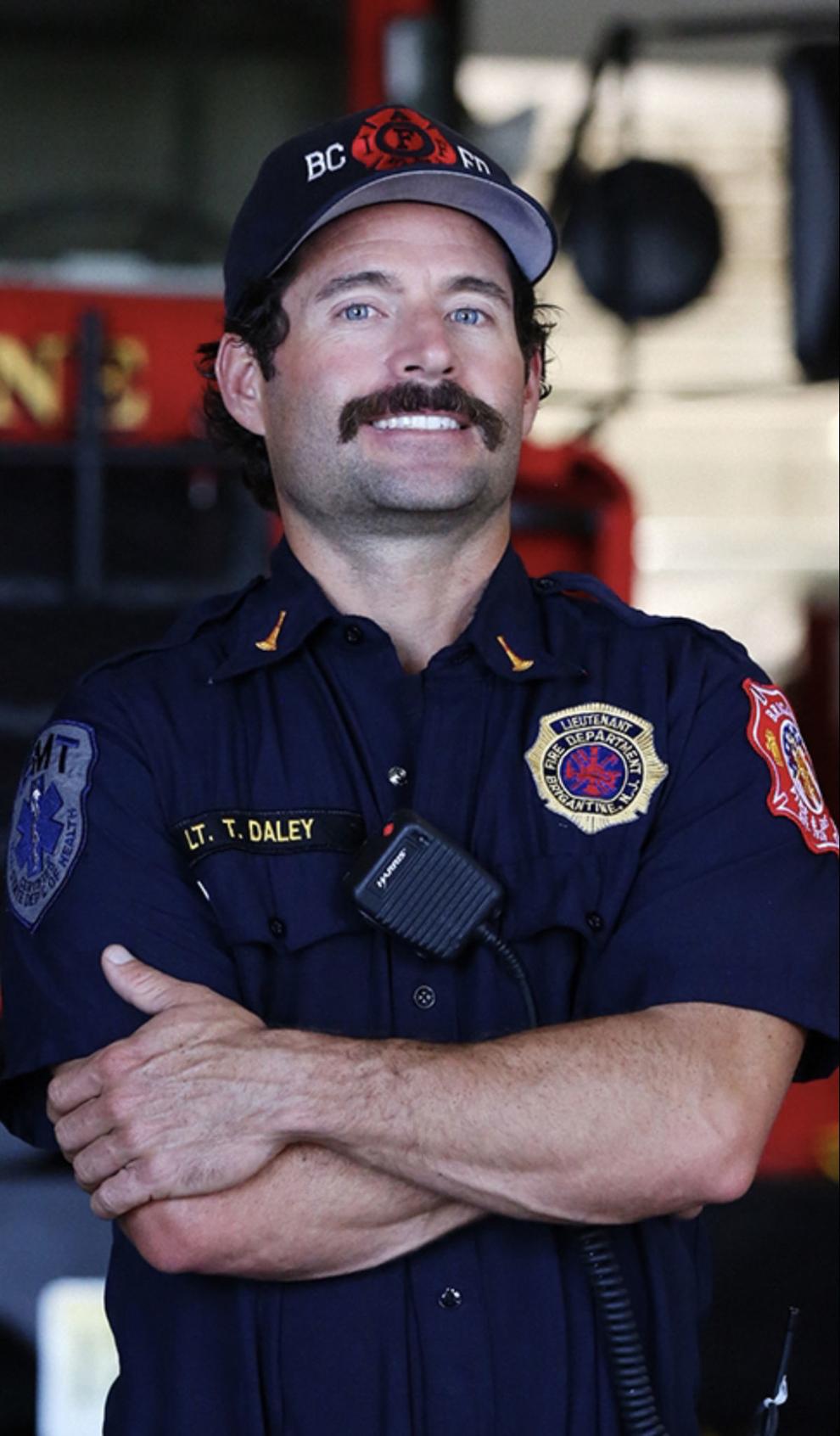 Captain Tim Daley, 38
Brigantine Fire Department
Tim Daley is a lifelong resident of Brigantine and a 16-year veteran Captain of the Brigantine Fire Department. He graduated in the Top 10 of his class from Atlantic City High School and served on the Brigantine Beach Patrol for nine years. Tim graduated with a Bachelor's degree from the University of California Irvine and is currently pursuing a second bachelor's in Fire Administration. He joined the fire department in 2003 holds numerous certifications and has received various lifesaving awards on the local and state levels. Tim is the EMS coordinator for all of the city's departments and was named Deputy Office of Emergency Manager in 2015. He is also the liaison with the city's medical director and the state to ensure that the Brigantine Fire Department provides the highest quality of care by implementing the best practices in current Emergency Medical Services. Tim has provided CPR and First Aid training to the public and has helped provide 19 AEDs throughout the city. Just last year Tim's efforts culminated when Brigantine was named a "Heart Safe" community. Tim has served on the Brigantine Planning Board and is a member of the Beach Committee. An avid surfer, he has also coordinated the Brigantine Surf Jam contest for 12 years, where all proceeds are distributed back into the community. Throughout his life Tim, has traveled the globe and had many good years, but 2018 was particularly special as he placed 12th in the Atlantic City triathlon and married his love Andrea.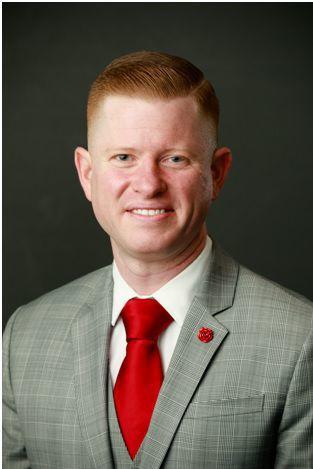 Charles "Chip" Donovan, 35
SVP of Wealth Management and Certified Financial Planner, The Donovan Financial Group at UBS Financial Services, Inc.
Charles "Chip" Donovan is the Senior Vice President of Wealth Management and a Certified Financial Planner for The Donovan Financial Group at UBS Financial Services, Inc. Chip has been recognized as a "Top 35 Under 35" Financial Advisor in UBS Financial Services, Inc. each year from 2014 to 2018. Additionally, he was recognized by the Atlantic County Council of Education Association as a "Friend of Education" in 2018. Chip lives every day by his core values: family, friends, faith. As a lifetime resident of Atlantic County and Egg Harbor Township, the local community is where his faith lies, his friends are, and his family lives. Chip is supported, first and foremost, by his best friend and wife: Meghan. They have two (soon to be three) beautiful daughters: Jean and Rose. On a daily basis, Chip's goals are to give everything he can through his many roles: husband; father; SVP of Wealth Management; President of the Community Partnership for Egg Harbor Township Schools; steering committee member of The Right Notes annual fundraiser for The National MS Society & Bacharach Rehabilitation Center; past co-chair and committee member of Shore Medical Center's Stainton Society,; consultant to the Charitable Giving & Development Committee at Shore Medical Center; member/past board member of the Somers Point Rotary Club; Somers Point Business Association; The HERO Campaign & HERO Society; and Gilda's Club of South Jersey.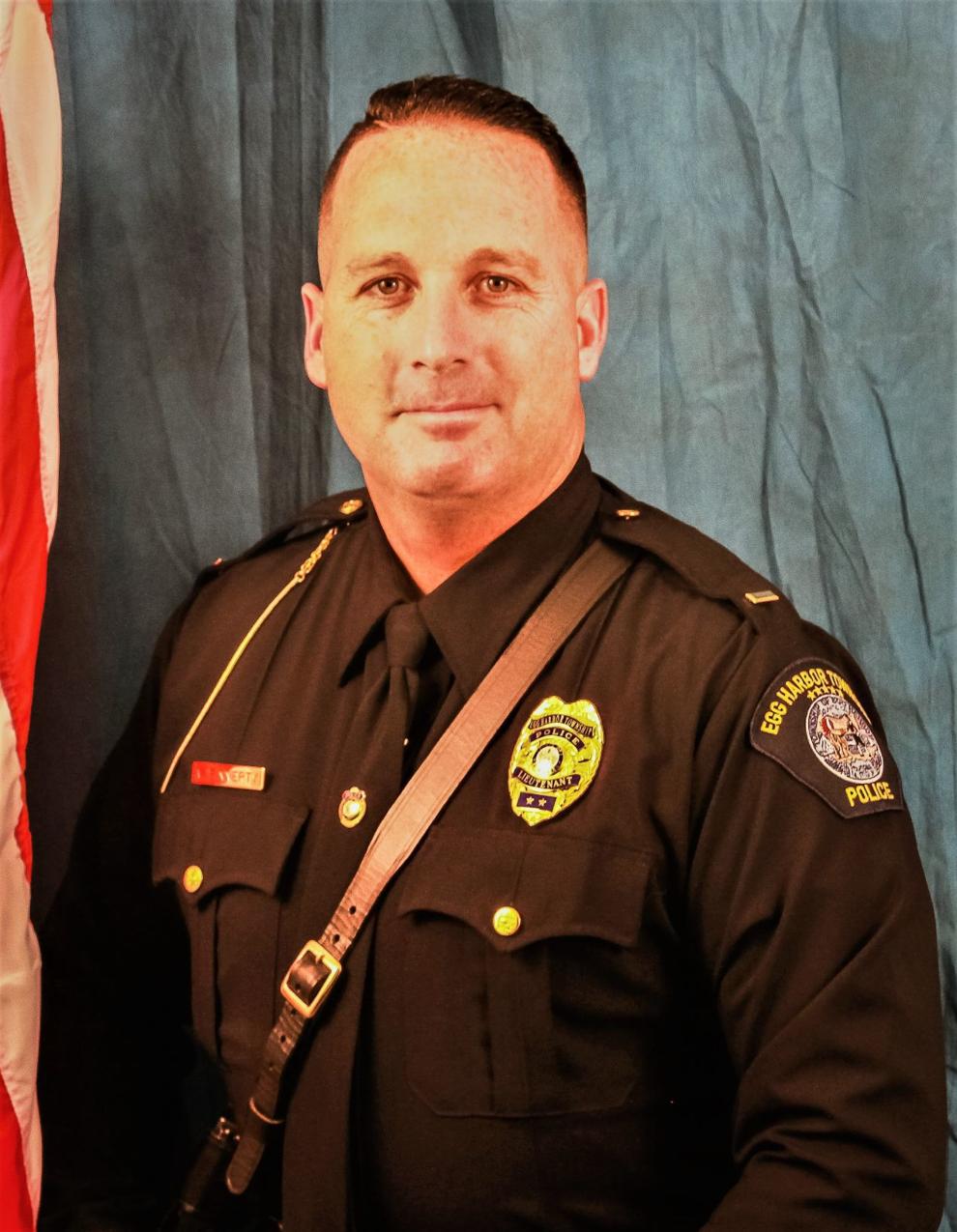 Michael Finnerty, 38
Operations Lieutenant, Egg Harbor Township Police Department
A lifelong resident of Atlantic County, Michael Finnerty is a graduate of Holy Spirit High School, Richard Stockton University, where he Bachelor's Degree in Political Science, and Fairleigh Dickinson University, where he secured a Masters in Administrative Science. After graduating Holy Spirit High School, he coached football there for several years. Finnerty has also been a Ventnor City Beach Patrol Lifeguard for 10 years and served as president of the VCBPL association from 2000 until 2003. Finnerty is currently an Operations Lieutenant for the Egg Harbor Township Police Department. He has also served as a SWAT Team Leader for the Atlantic County Swat Team. Finnerty was also a member of both the Police Unity Tour and Law Enforcement United, organizations that are committed to honoring fallen police officers as well as supporting their surviving families. In addition to his service to the citizens of Egg Harbor Township, Finnerty has also been involved in service to his community. He is the chairman of the Police vs. Firemen Annual St. Patrick's Day and the "Salute the Shield" golf outings, both of which he started to honor the two professions for their hard work and sacrifice. He is also a past president of the Friendly Sons of St. Patrick and the chairman of their scholarship organization golf outing. He has also served as an officer on the Arthur Brown Scholarship Board. Additionally, Finnerty coaches youth in the EHT soccer club. He lives in EHT with his beautiful wife and daughters, Jennifer, Jordan and Juliana.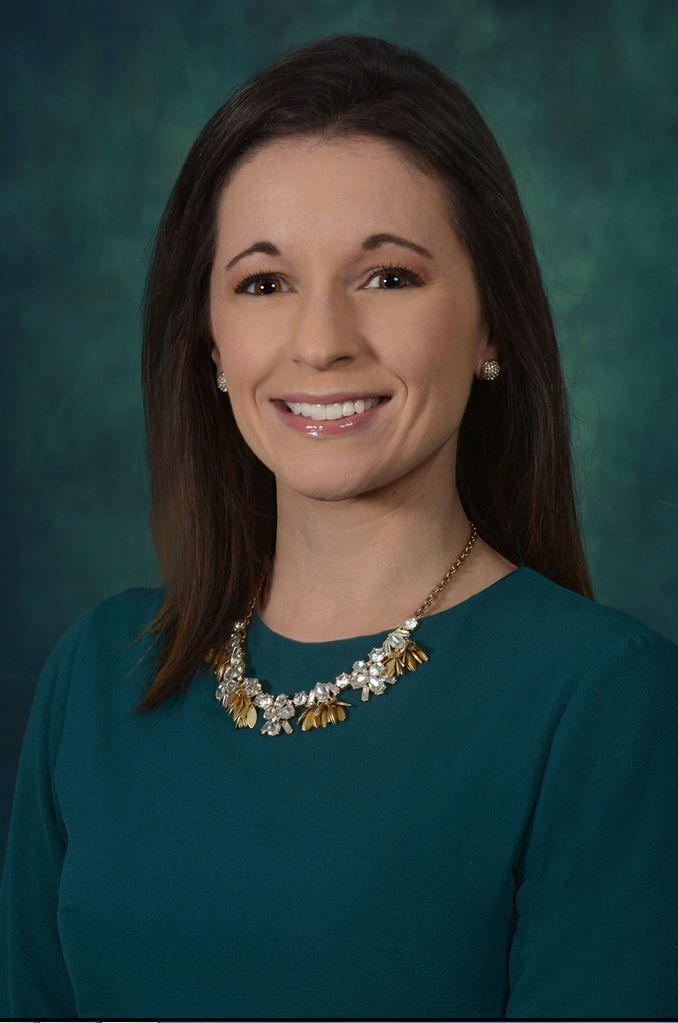 Kristen Fulmer, 31
Director of Database Marketing, Hard Rock Hotel & Casino Atlantic City
As the Director of Database Marketing at Hard Rock Hotel & Casino Atlantic City, Kristen Fulmer is an integral part of the strategy and planning for the marketing initiatives. As a grand-opening team member, she helped to create Wild Card Rewards as well as spearheaded the veterans and military recognition program for the property. A 2009 graduate from West Chester University with a Bachelor of Science in Communications, she began her career in the casino industry at Borgata Hotel Casino & Spa. During her nine-year tenure, Kristen worked with the resort's customer care and marketing departments in various capacities. In her current position, she oversees the database and direct marketing departments, but also plays a crucial role in planning and executing casino promotions as well as supporting the operations teams. She is a member of the Culture Club at Hard Rock, a volunteer organization that helps give back to the community. A Holy Spirit High School graduate, Kristen is proud member of the Brigantine Elks, serving on the committee for children with special needs, and has previously spent several seasons coaching youth soccer. Kristen, who began training for the New York City Marathon in the fall, resides in Brigantine with her rescue dog Sonny.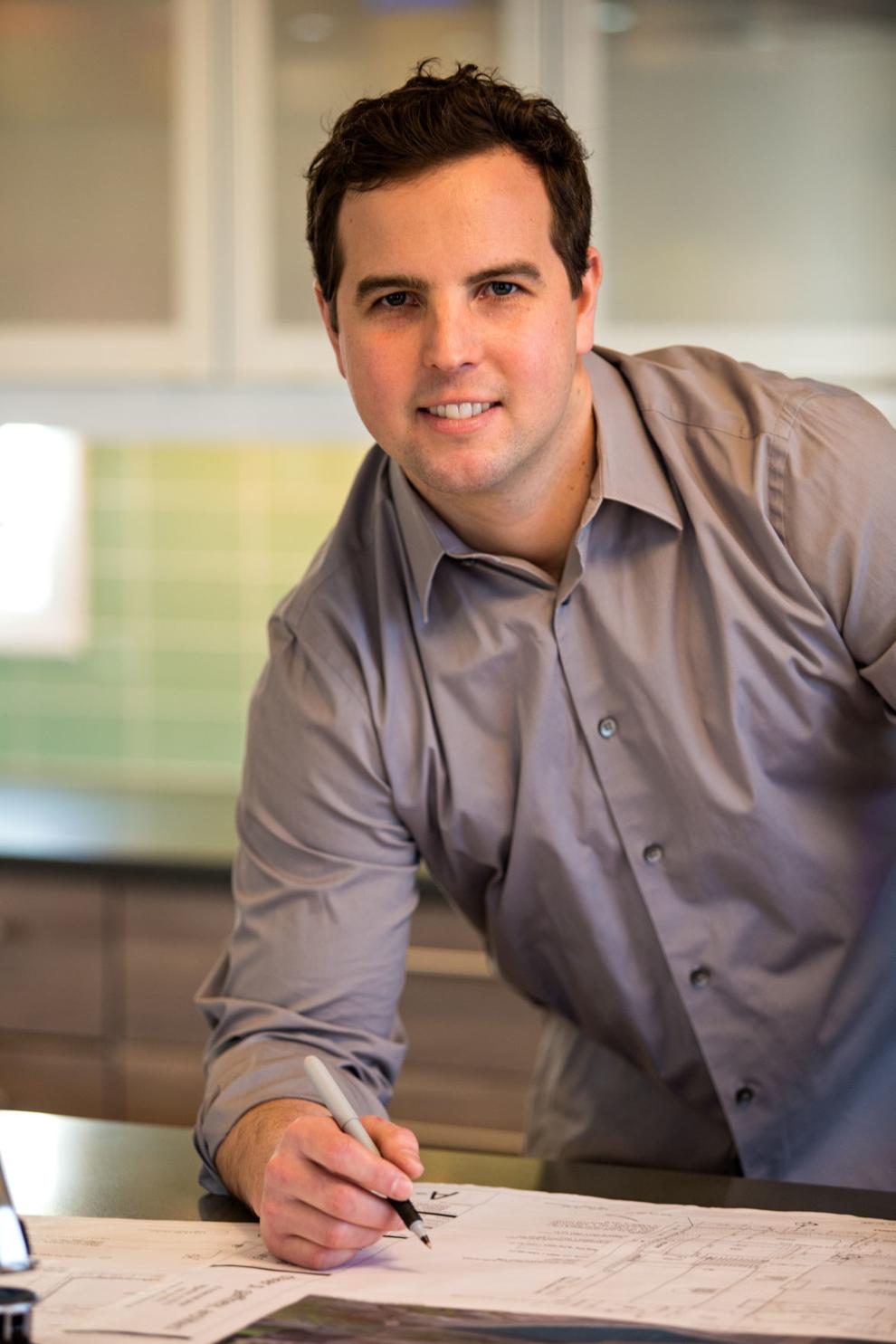 Chaser Gaffney, 35
Architect and Builder, Gaffney Architects
Chaser Gaffney is an architect and builder from Brigantine. As the owner of Chaser Gaffney Architecture + Construction, he designs and builds high-quality custom beach homes in a unique coastal style. Chaser graduated with honors from Atlantic City High School and then went on to receive his BA from the University Of Miami School of Architecture in 2006. Upon graduation, Chaser moved to Santa Fe, New Mexico, where learned to build high-quality custom homes under the mentorship of Architect/Builder Robert T. Ritter. Eventually, Chaser moved back to Atlantic City area to work for SOSH Architects, where worked on projects for several multi-million dollar nightclubs, restaurants and casinos, but his passion was in residential architecture, so in 2015 he started his own practice. In 2017, Chaser opened up Soulberri, a coffee and smoothie shop in Brigantine, along with his wife and partner. The building, which was constructed out of a recycled shipping container, was designed by Chaser to have a modern surf aesthetic. It's since become a colorful landmark. Chaser currently resides in his hometown of Brigantine with his wife Coley and labradoodle Phoebe. When he isn't playing the role of architect, builder and smoothie shop owner, Chaser likes to spend time traveling, going to concerts, surfing, sailing and fishing. Chaser volunteers his time with the architecture program at the Atlantic County Institute of Technology and also sits on the Brigantine planning board.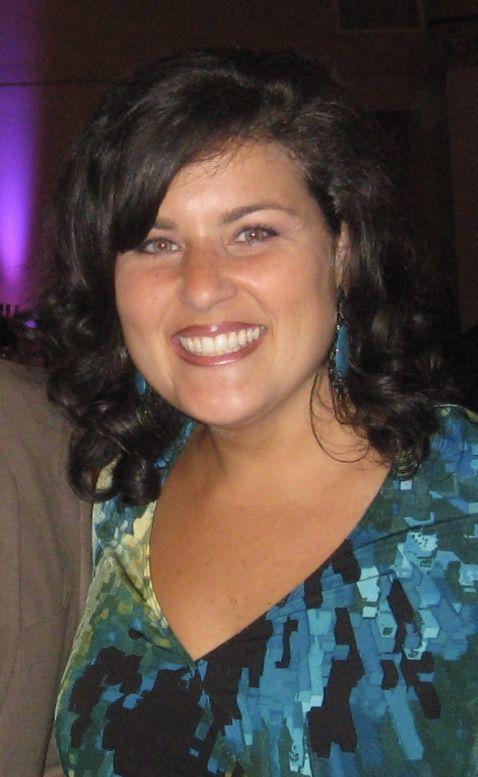 Jessica Goldstein, 39
Occupational Therapist
Jessica Goldstein obtained her Bachelor of Science degree from Ithaca College in 2001 and her Master's Degree in Occupational Therapy in 2002. She quickly found her niche in pediatrics and her diverse experience includes early intervention, outpatient at Children's Hospital of Philadelphia and, more recently, as a school-based therapist in the Hamilton Township School District. Jessica devotes all of her spare time to her community. She has served on the boards of the Alcove, Jewish Family Service and currently serves as co-president of the Linwood Parent Teacher Organization. Jessica has helped co-chair the Seashore Gardens Black and White Ball, Jewish Federations' Super Sunday and can be found regularly volunteering with her family in the JFS Food Pantry and at Seashore Gardens Living Center in Galloway. Every spring, Jessica and her family participate in the MS Walk in Ocean City, a cause near to her since her sister was diagnosed with Multiple Sclerosis 10 years ago. Her team, Miles of Smiles, is always ranked in the Top 5 thanks to her extraordinary fundraising efforts. In addition, Jessica leads a team of charitable youngsters each summer through the organizatio, Our Children Making Change. She resides in Linwood with her sons Samuel and Luke and husband, Jason, with whom she was honored in 2013 with the Young Leadership Award from Chabad at the Shore.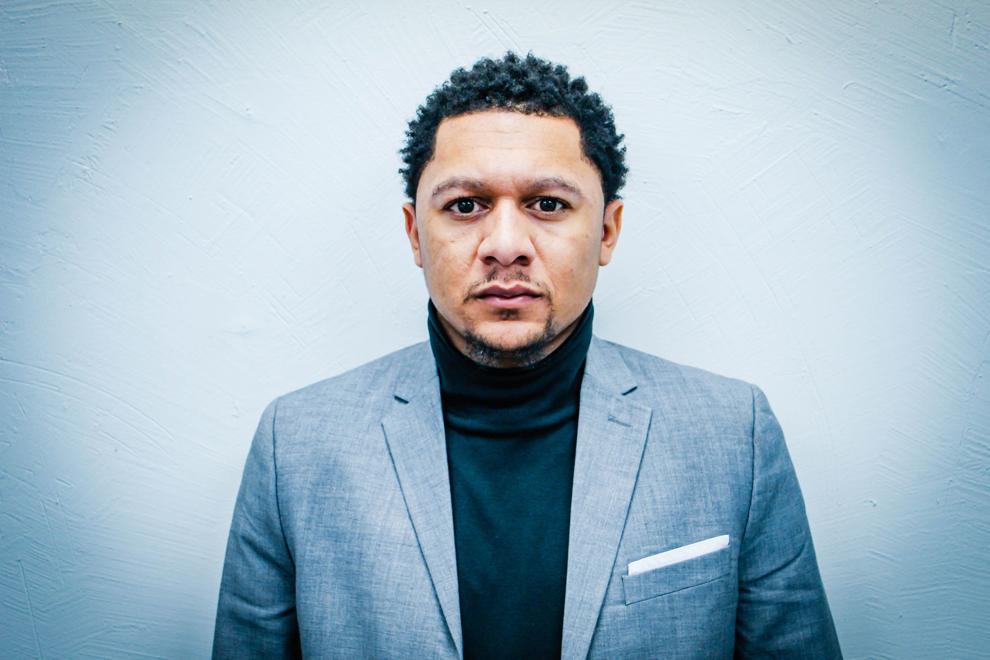 Kamau Johnson, 30
Placement and Career Service Developer, Pathstone; COO, Les Sourires Clothing
Born and raised in Atlantic City and a 2006 graduate of Atlantic City High School, Kamau Johnson is the Placement and Career Service Developer at Pathstone, a nonprofit organization located in Atlantic City, where he is responsible for career readiness programs, job placement, mentoring and helping clients obtain certifications and trades. Kamau is a U.S. Navy veteran who served from 2012-2017. While in the Navy he was awarded the Command Master Chief Coin for Dedication & Hard Work. Kamau is also the COO of Les Sourires Clothing and for the past two years he and his business partner have hosted book bag drives, as well as a Secret Santa for two Atlantic City elementary students and their families. In addition, Les Sourires Clothing is a sponsor for Atlantic City's Summer Basketball League, where he volunteers his time as a coach. In September 2017, after Hurricane Maria struck Puerto Rico, Kamau and Les Sourires Clothing teamed up with the Boys & Girls Club of Atlantic City and organized a basketball benefit game where proceeds were sent to a hurricane relief fund, along with hundreds of non-perishable items. Kamau acknowledges that each and every door that has opened for him is an opportunity to pave the way for many to follow. Giving back to his community is what he enjoys most and realizing the positive impact his actions can have on others is part of what motivates his progress and forces him to aim for success.
Palaka Levey, 37
Organizational Leadership Consultant & Author
Palaka Levey has over a dozen years of experience in the healthcare industry where she learned first-hand the importance of transformational leadership and customer care. Highly skilled at designing and executing organizational development strategies and initiatives to solve needs and meet business goals for complex organizations through the training, development and engagement of teams, she also has experience in partnering with human resources for recruitment, retention, performance management, reward and recognition, succession planning and labor relations. Palaka led Hahnemann University Hospital to achieving their first-ever prestigious Magnet Re-Designation Award for quality of nursing excellence, patient care, high patient and employee satisfaction and community collaboration — an honor only 7 percent of hospitals nationwide currently hold. She earned the "Department of the Year" award out of 25 departments and drove a transformational increase in employee satisfaction by leading the enhancement and redefinition of departmental culture.
Other achievements include an increase in nurse satisfaction, a reduction in turnover within a single year and effective mitigation of $72K in turnover costs per nurse. Palaka was appointed by the CEO to lead physician satisfaction initiatives and as a result, she implemented organizational strategies to increase the physician satisfaction survey as well as with physician specialties completing the survey. Palaka received her MS, Leadership & Health Systems Management from Drexel University and BS, Nursing, & BA, Psychology from Villanova University. She is a gifted speaker with numerous nationally recognized accolades and conference presentations throughout the U.S. Palaka and her husband Michael wrote a book on achieving the best customer experience.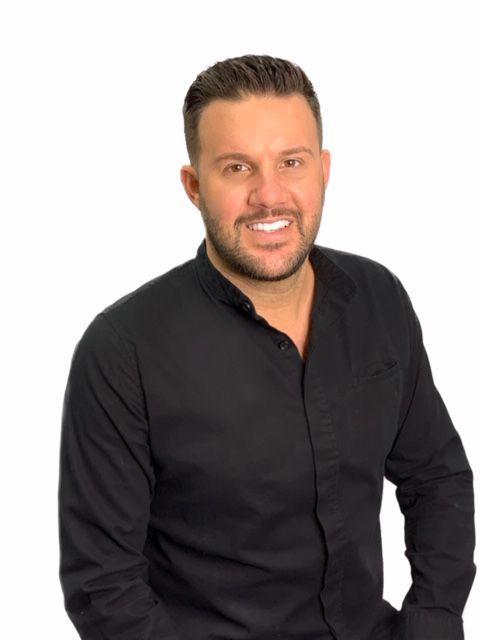 Brian Lopez, 35
Hair Stylist, Salon Kink
Beyond styling hair at Salon Kink in Linwood, Brian Lopez spearheads "Kutz for a Cause," a hair-cutting program for developmentally challenged children. Kutz for a Cause was inspired by Lopez's mother's work in the Absecon school district. She once came across a child who was afraid of getting his hair cut. After Lopez put extra care into cutting this child's hair and volunteered his time with other children in the developmental program at his mother's school, Lopez decided to create a solution for these special children. Lopez and Salon Kink owner Belinda Novelli now open Salon Kink for Kutz for a Cause on the first Tuesday of every month and create an atmosphere of serenity and calmness for both children and parents alike. The goal is for everyone who comes in to feel comfortable with one-on-one time solely designated for them. With the help of Novelli and junior stylist/assistant Sabrina Solorzano, Salon Kink provides haircuts for these kids and 100 percent of the cost of the haircuts and tips is donated to The Arc. The hair-cutting program was recently expanded to Anthony J Hair Studio in Sicklerville, where owner Anthony J. Tomasco has provided another space to help reach even more children and families.
Lopez's initial career vision was to have his clients feel beautiful and be the best version of themselves. Through Kutz for a Cause, these children can feel their best and gain the confidence needed to take on the world. Lopez believes his life has been enriched by this experience and he is excited to use this platform to spread awareness of special needs throughout the beauty industry.
Jim Malamut, 35
Branch Manager, Greentree Motgage; Team Leader, The Malamut Team
Jim Malamut is the Branch Manager at Greentree Mortgage and Team Leader of The Malamut Team in Egg Harbor Township. In 2018, The Malamut Team helped over 300 families purchase a home thanks to closing more than $50 million in loans, making his team one of the biggest in Southern New Jersey. Greentree Mortgage was recognized by the USDA as the Lender of the Year in New Jersey for 2018. Jim volunteers his free time at Gilda's Club South Jersey, where his grandmother Martha Moskowitz is one of its founding members. Jim lost his mentor and father Bill Malamut to cancer in 2016 and strongly supports the mission at Gilda's Club by sitting on the Board of Trustees and having an active role. He co-chaired Cocktails at the Beach at One Atlantic at The Playground, which raise over $20,000 for the charity. Jim was appointed to the city of Linwood's planning board and is currently the youngest person to serve in that position. Fun fact: Jim's grandfather Gary Malamut was the former owner of the Shelburne Hotel in Atlantic City, and is widely credited as being one of the most influential people in bringing casinos to Atlantic City. Jim resides in Linwood and is happily married to his wife Amy and has a beautiful 2-year-old daughter Lila.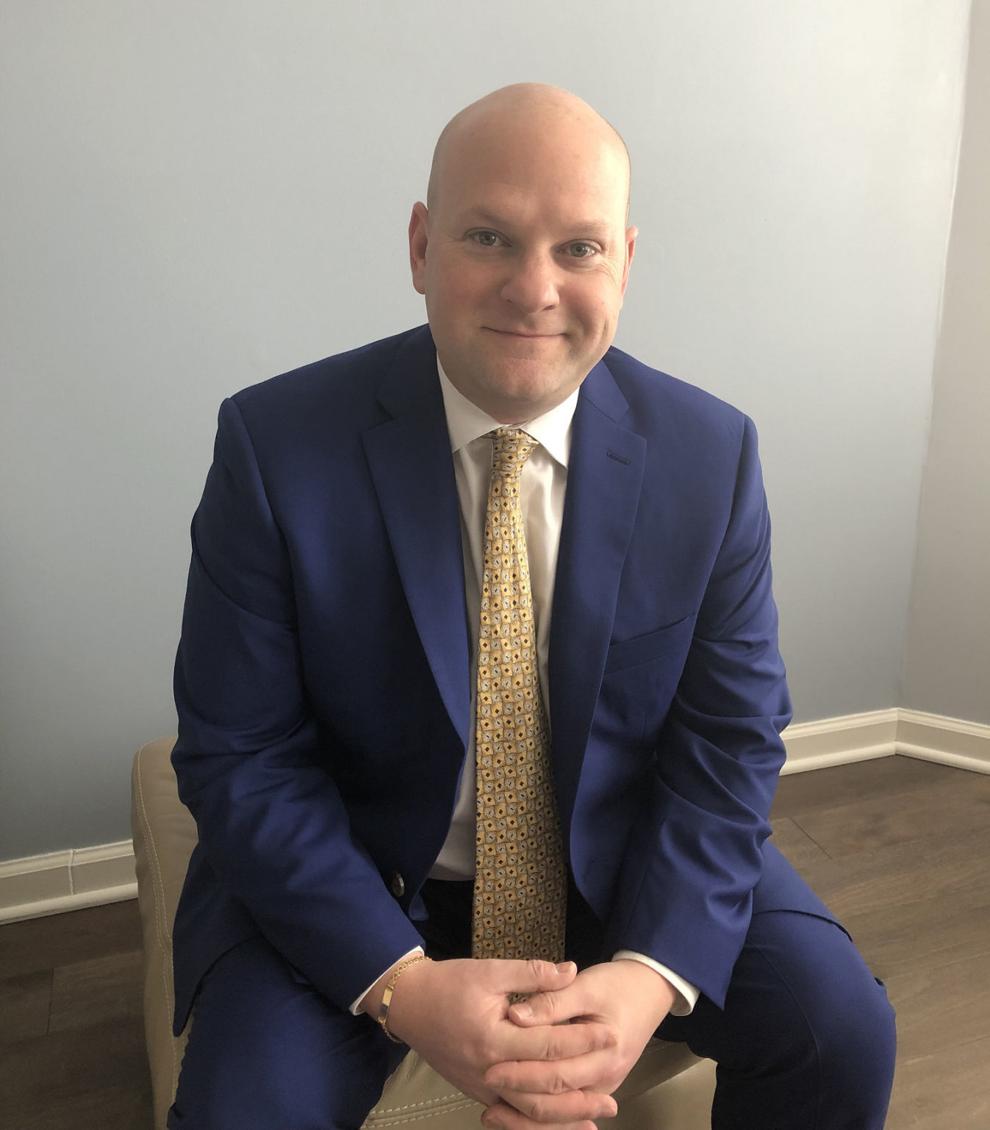 Matthew Malc, 39
Financial Advisor, AXA Advisors
For over a decade, Matthew Malc has worked with individuals, families and businesses on life insurance and retirement planning at AXA Advisors. In 2006, Matthew's life was turned upside down by the sudden birth of his son Logan, born 16 weeks premature and weighing just 1 pound, 4 ounces at birth. Logan spent months in the neo-natal ICU at Pennsylvania Hospital. Shortly after coming home, Logan received a diagnosis of quadriplegic spastic cerebral palsy. Matthew's mission now is to share Logan's story with all who will listen. In 2008, Matthew became involved with the Atlantic/Cape May County March of Dimes, speaking at different events and raising funds. Through that, he became Chairman for the annual March for Babies Walk, and after two successful years was asked to be the keynote speaker at the Born to Shine Gala in Atlantic City. With Logan beside him, Matthew raised over $30,000 in just minutes. It is one of his proudest achievements. Matthew also went on to co-found his own 501c3 called "Logan's Dream," through which he has donated thousands of dollars to the Education Foundation at Logan's school, Atlantic County Special Services School District in Mays Landing, where Matthew serves as president of the Board of Directors raises funds and supports initiatives such as the mini-grant program, the Parent Teacher Organization and securing new playground equipment. A high school basketball coach, Matthew served as an assistant for five seasons at Holy Spirit High School, and is now a coach for the No. 1-ranked team in New Jersey and No. 4 in the nation, the Ranney Panthers, which recently won the state championship as well as the Tournament of Champions. Matthew is fortunate to have the incredible support of his wife and three children.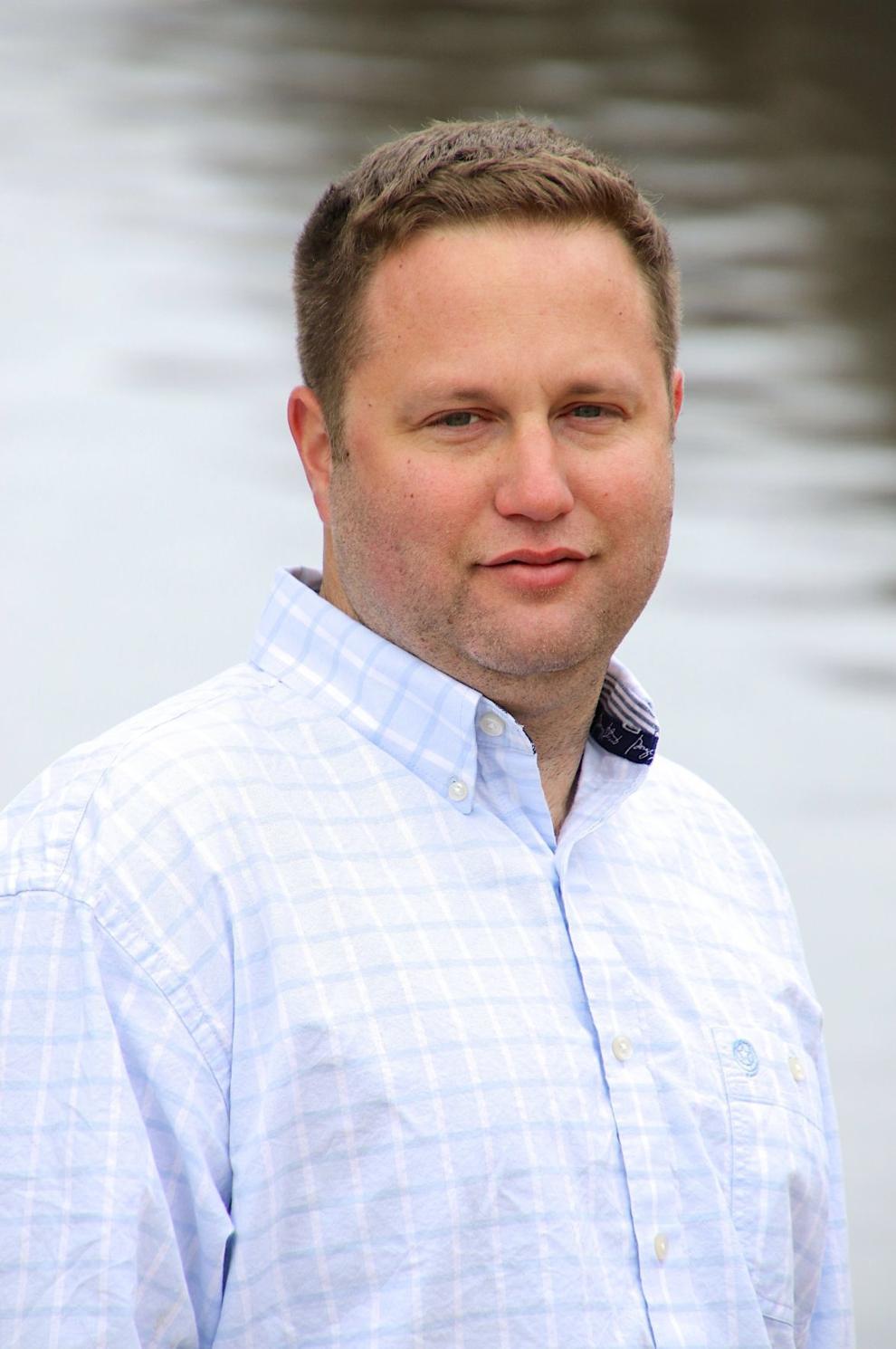 John Mendes, 37
Surveillance Technician, Resorts Casino Hotel
While John Mendes has only been a part of the Resorts Casino Hotel family for about a year, he has quickly made an impact on Atlantic City's oldest casino. As a surveillance technician for Resorts, John plays an integral role in the success of the company from behind the scenes. After graduating from Franklin & Marshall College, John spent some time in Utah as a wilderness guide for at-risk youth. He soon decided to return to the Jersey shore, an area he has loved since he was a child. John has a passion for technology and an ability to adapt to different situations, so he has found the perfect fit with Resorts' surveillance team. While his work assisting with upgrades in technology and projects such as the DraftKings Sports Book at Resorts is demanding, John has also found time to start his own company, Ocean ETC. The largest client of John's company is Partnership Fundraising, which provides unique fundraising solutions to organizations across the tri-state area. Working with Partnership Fundraising has allowed John to give back to the community and help groups such as Boy Scouts of America, local schools and volunteer fire companies, as they raise much-needed funds for programs and equipment. John looks forward to continuing to make a positive impact on the Atlantic City area and spend some free time fishing off shore.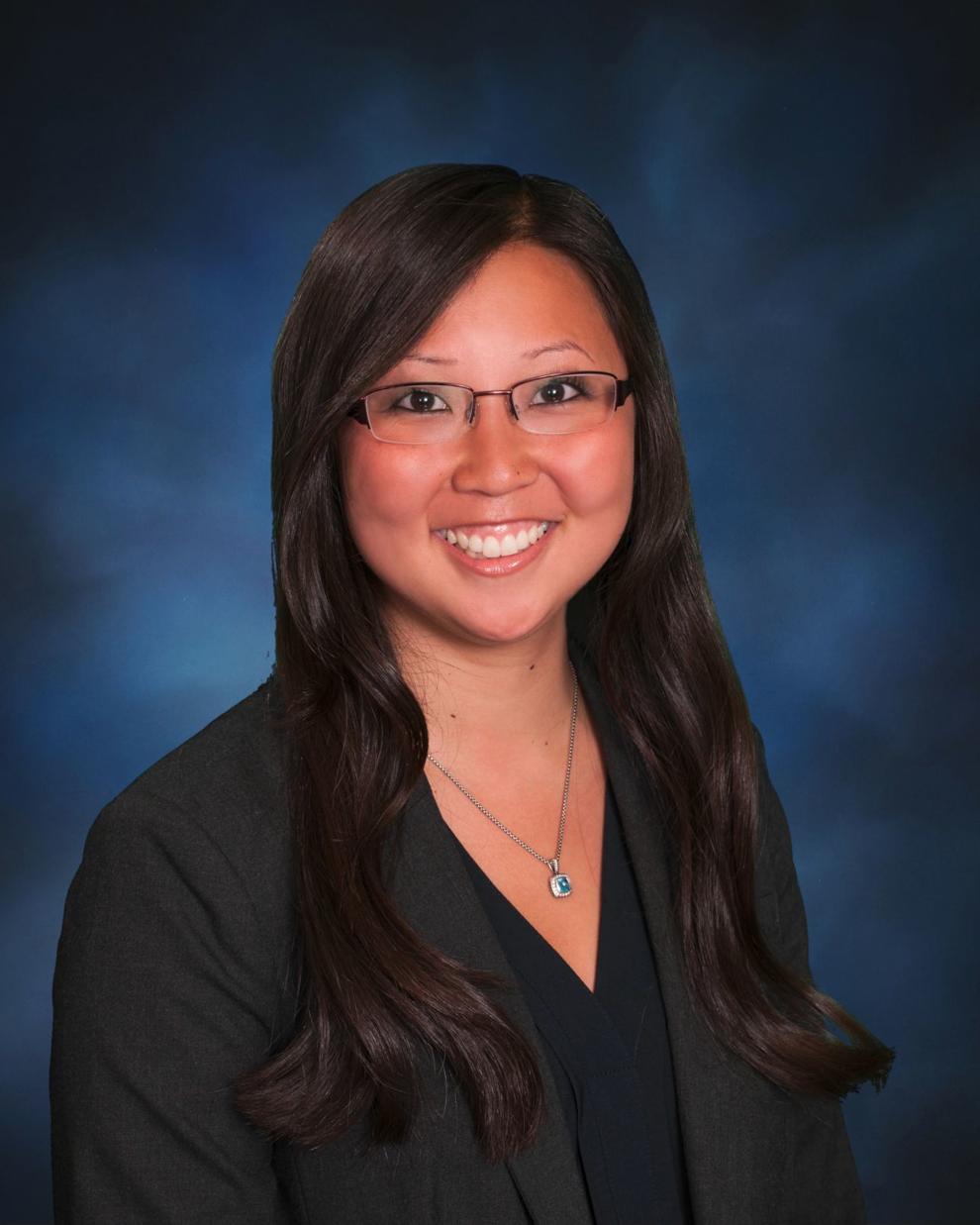 Julie E. Nugent, 30
Attorney, Weiss & Paartz
Julie Nugent, Esq., is an attorney at the law firm of Weiss & Paarz, which handles plaintiffs' medical malpractice cases throughout New Jersey and Pennsylvania. She has been named by her peers as a Super Lawyers Rising Star for Medical Malpractice (Plaintiff) and has been named to The National Trial Lawyers Top 40 Under 40 List.
Julie is heavily involved in professional and community organizations at the state and local levels. She has served as Chair for the Atlantic County Bar Young Lawyers Division and, as chair, has expanded the community outreach efforts of the Atlantic County Bar by arranging fully sponsored field trips for local Title I Schools to places like the Arden Theatre, the National Constitution Center and the Franklin Institute — efforts which have since been continued and expanded by the Young Lawyers Division. In addition, Julie is a Trustee of the Atlantic County Bar Association and a member of the Vincent S. Haneman Inn of Court Programming Committee. She is also appointed to serve on the Atlantic County Judicial Review Committee and the New Jersey Supreme Court District I Ethics Committee.
Julie also regularly volunteers for Gilda's Club of South Jersey, and from 2016-2018 she served on several event planning committees to organize and obtain sponsors for annual fundraising events. She is also a volunteer member of the Young Professionals Board for the Boys & Girls Club of South Jersey, and helps plan fundraising events and raise awareness.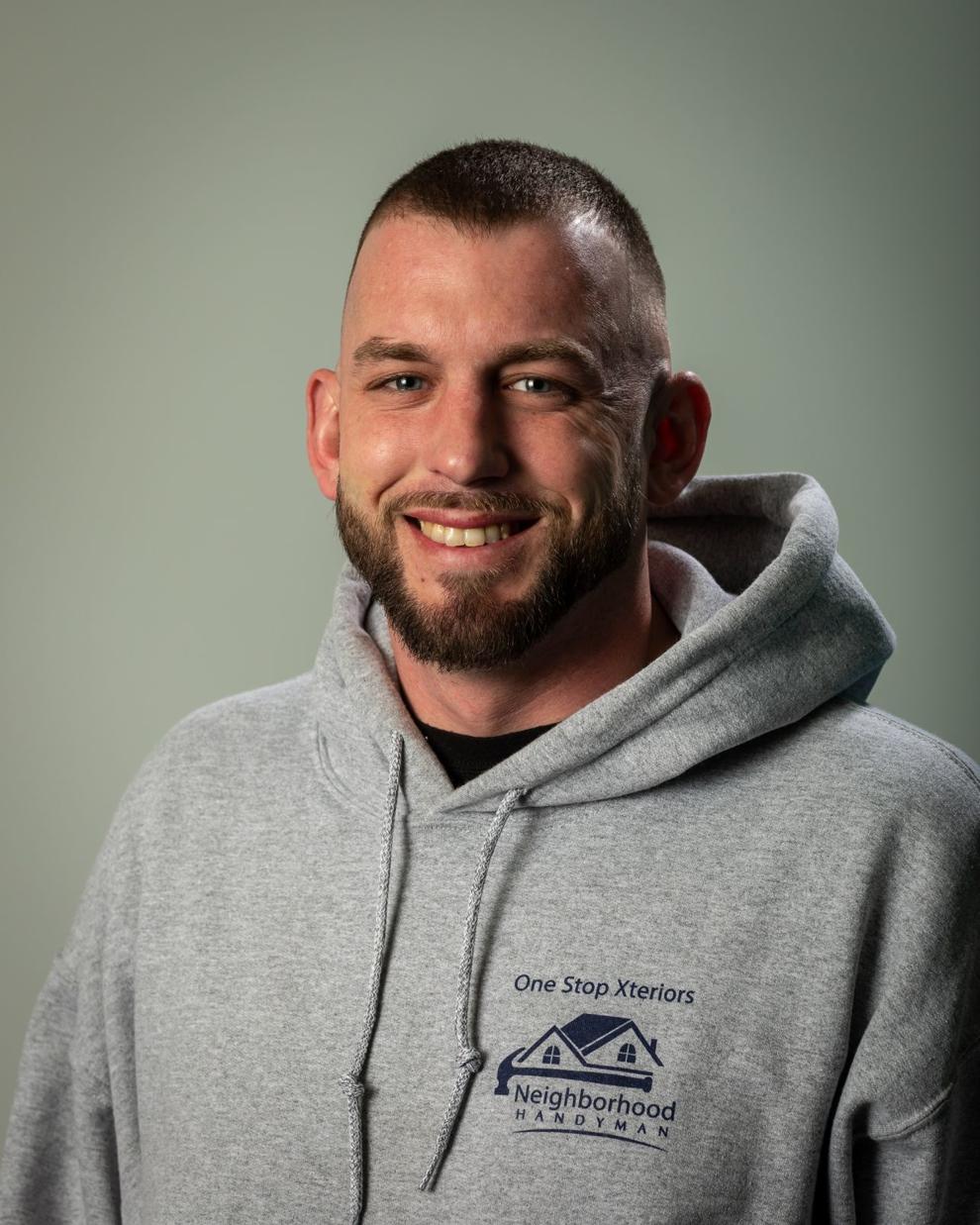 Mike Ovens, 34
Owner, One Stop Xteriors
Mike Ovens owns and operates One Stop Xteriors, a home renovation company, through which he prides himself on providing quality workmanship at an affordable cost to his community. As a proud Mainland Regional High School graduate, Mike supports numerous local charities including sponsoring both the 2018 Egg Harbor City Food Truck Festival and the 2019 Stop the Heroin Recovery Celebration & Memorial Walk. He has also volunteered his time to install a brand new kitchen for It's All About Community, an organization that supports the disabled, and has participated yearly in Cat Country's Quest for One Million Pennies in support of St. Jude's. Mike is known throughout his community for his eagerness to lend a helping hand to anyone in need, especially to seniors and the homeless. Mike resides in Mays Landing with his 3-year-old daughter Olivia.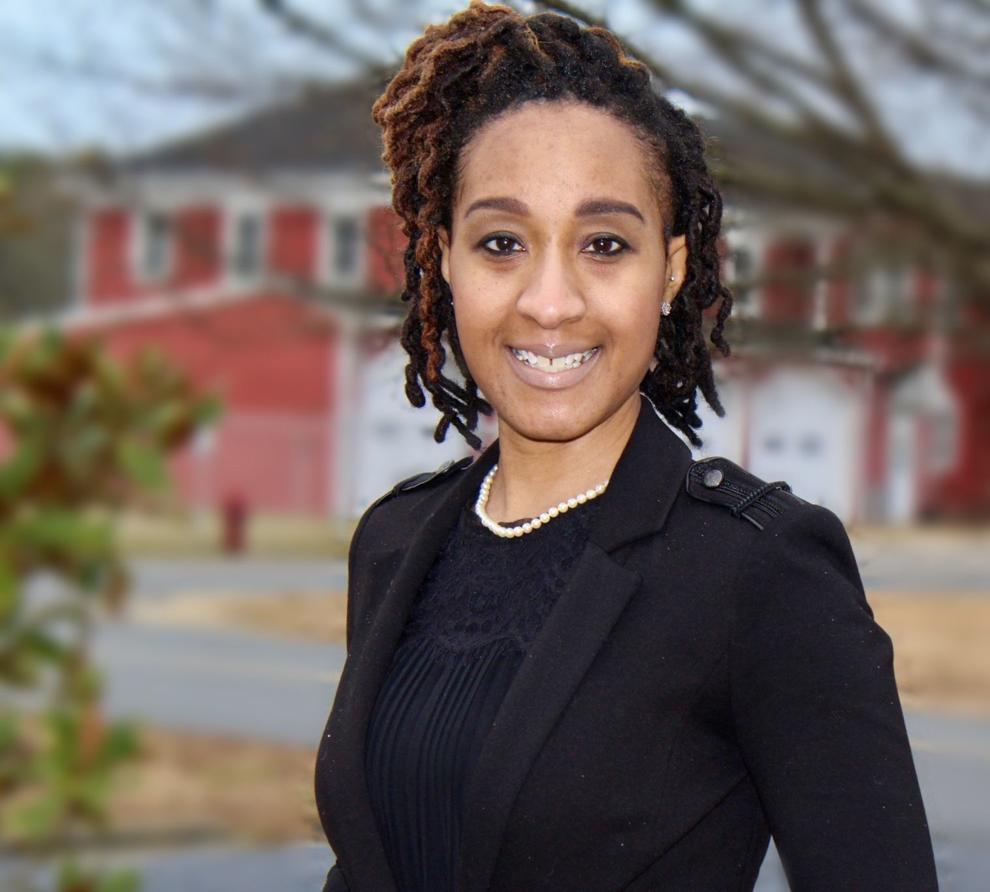 Dana Palma, 38
Director of Finance for the Radiation Oncology Department at the University of Pennsylvania Dana Palma is the Director of Finance for the Radiation Oncology Department at the University of Pennsylvania in Philadelphia. In 2018, Dana created a user-friendly mobile app called "Finance Note" as a tool to educate individuals in financial principles. In addition, Dana has shared her financial expertise through the financial literacy workshop she developed, Money Tactics, at the Covenant House, Lighthouse Community Church, and her home church, Mount Zion Baptist in Pleasantville. She is a grass roots community activist, the founder of the Camden-Gloucester Jaycees, and previously the NJ State Jaycees President. A health-policy advocate, Dana provided expert testimony at budget hearings on Capitol Hill advocating for and on behalf of seniors and low-income residents in New Jersey. An active member of her church, Dana chairs the MZ Justice Project Committee which focuses on criminal and social injustice. In her down time, Dana loves spending time with her daughter's Girl Scout troop sharing life enrichment topics such as the power of affirmation and money management. She also works with leaders on team building, career growth and development, and strategic planning. For three years, Dana served as a coach for her daughter's soccer team with the West Atlantic County Youth League. Adding to her list of accomplishments, this fall Dana will earn her Doctorate in Organizational Leadership from Stockton University.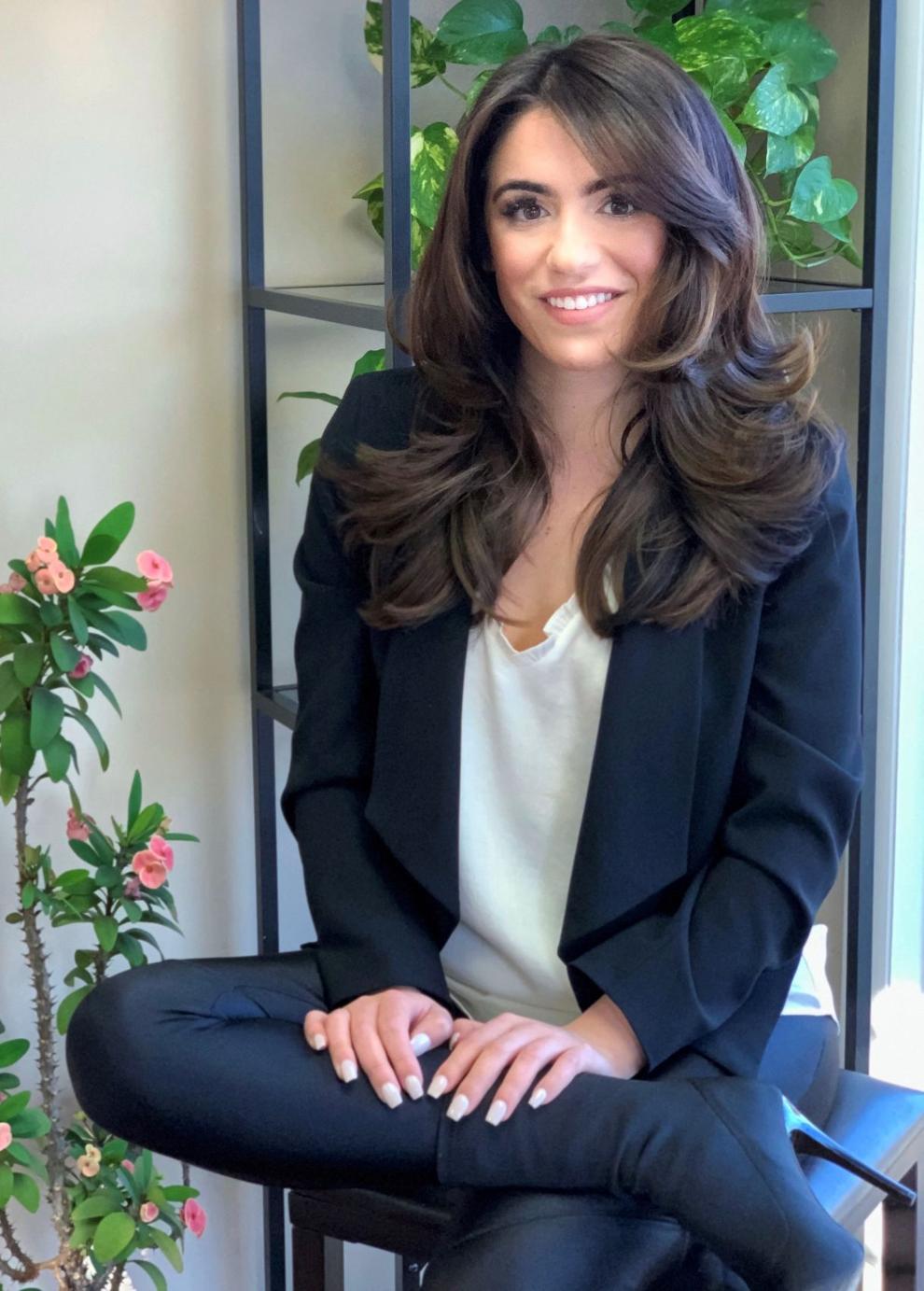 Giovanna Paolella, 25
Restaurant Manager, American Cut Steakhouse
Giovanna Paolella, a graduate of Stockton University with a BS in Hospitality Management and Tourism, has been guided back to the place where her solid passion for hospitality all began. In 2012, she began her career at Revel Hotel Casino. Thought it closed a few short years later, it didn't discourage her drive. It only strengthened her pursuit and passion for the hospitality industry. Giovanna began active community and volunteer work in numerous establishments such as the Atlantic City Restaurant Gala, Stockton University Scholar Benefit Gala and Toys for Tots. She also helped construct a benefit for a dear friend with an unfortunate life-threatening heart condition, which turned out to be a huge success. Her time working at Valentina's Trattoria Italiana empowered her dedication to hospitality and gave her the experience and knowledge in hospitality management, which led her back to where it all began, former Revel, now known as Ocean Resort Casino. Giovanna has a passion for empowering the people around her to do better. She attributes much of her success to her parents who both have given her the push to succeed and looks to her mother Debbie as her role model. Giovanna has accomplished a lot in a short amount of time and hopes to accomplish much more for years to come.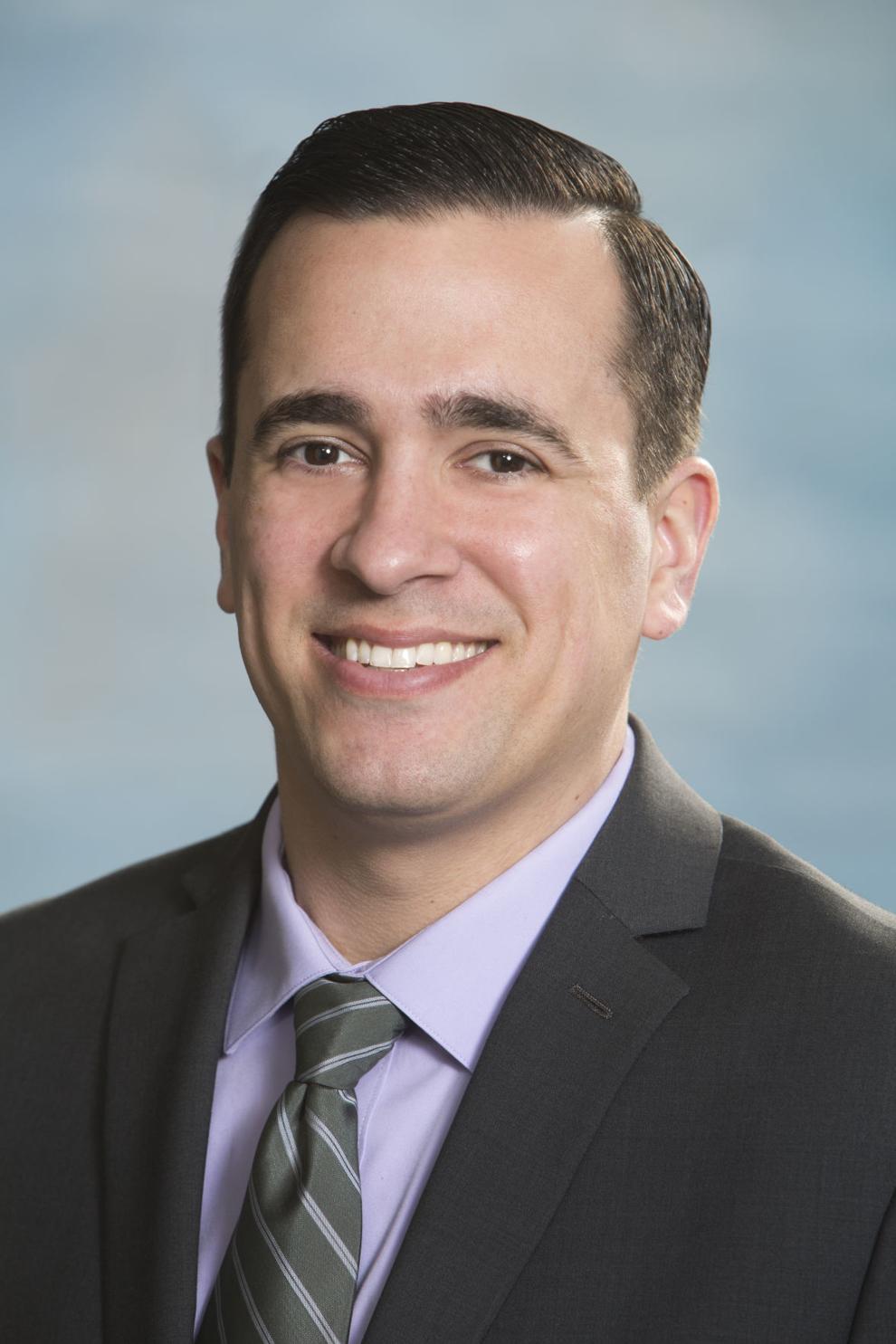 Michael Pompei, 32
Director of Human Resources, Tropicana Atlantic City
Michael Pompei is the director of human resources at Tropicana Atlantic City, where he serves as an advocate for managers and employees and coaches and guides them to success. He also oversees the selection of benefit programs, enforces company policy and procedures, and ensures legal state and federal compliance.
Michael began his career at Trump Taj Mahal in 2009 as a human resources intern. He then made his way to Tropicana in 2010 as a human resources generalist, a position he held for four years before moving to H.R. at Atlantic City Linen Supply. In 2018, he proudly returned to Tropicana. Michael is proactive in anticipating problems and advises senior management to develop and communicate new strategies for continuous improvement and organizational effectiveness. He balances the company's best interest with the employees needs to achieve business goals.
Michael also volunteers in the local community and has partnered with the United Way of Greater Philadelphia and Southern New Jersey. In 2018, Michael accepted the United Way's Alan Angelo Employee Campaign Chair of the Year Award on behalf of Tropicana for their exceptional campaign. He has also volunteered his time to the Boys and Girls Club for their annual Men R' Cookin' event in Atlantic City. Michael received his Bachelor's in Business Administration with a minor in Human Resources from Cabrini College.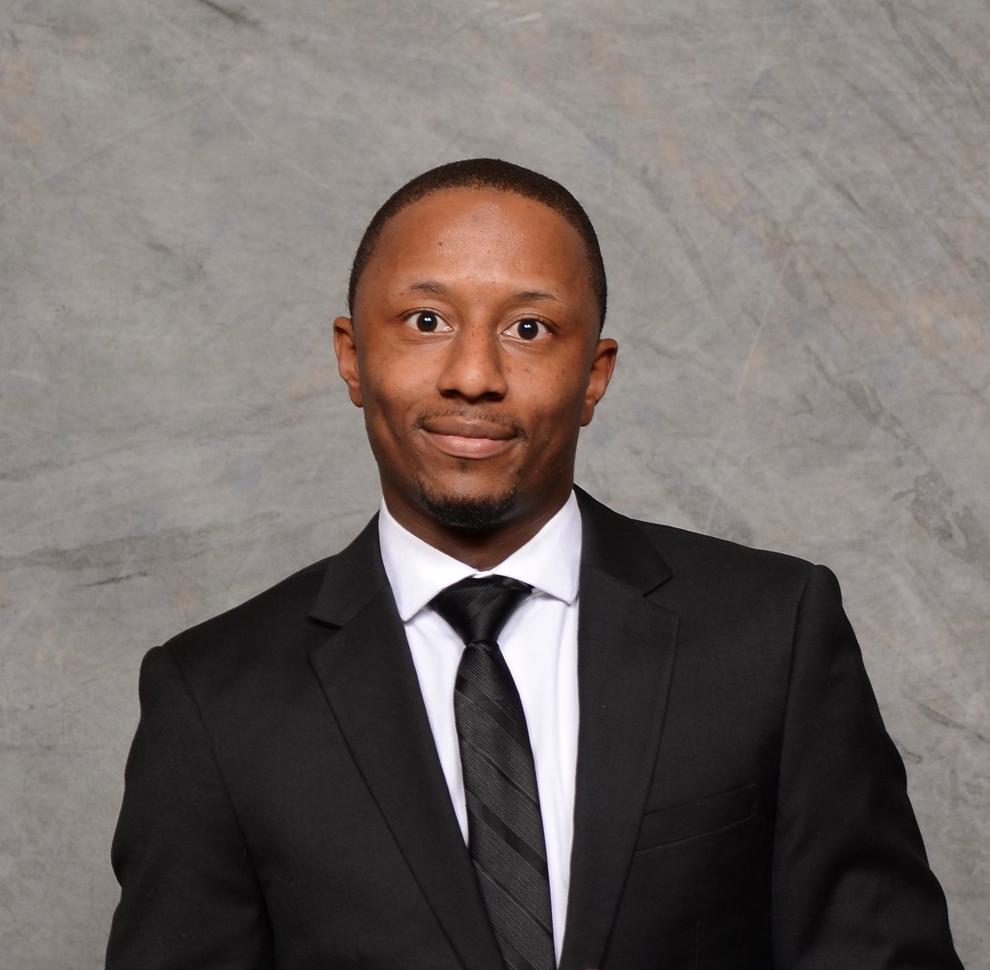 Keith Purnell Sr., 29
Manager Hotel Operations, Caesars; Ministry Manager, Abundant Life Worship Center Church
A current resident of Mays Landing, Keith Purnell Sr. is a God-fearing and God-loving family man. He and his wife of eight years, Lydia, are the parents of two beautiful children, Krisette and Keith Jr. Keith serves as a Ministry Manager of the audio/visual ministry at Abundant Life Worship Center Church, where he first began to develop his leadership qualities directly from Biblical teachings and principals. Keith credits his parents Kenneth and Deborah Purnell for raising him and his two brothers (Kenneth Jr. and Kiale) with God and for all of his successes both large and small. Keith started his career with Caesars Entertainment as a seasonal valet driver in 2008. By 2012, he was promoted to front services supervisor for both Bally's and Caesars Atlantic City. From there he went on to front office Supervisor at Bally's Atlantic City, and eventually became assistant manager of hotel operations. Last year he was promoted to his current role of manager of Hotel Operations, where he oversees front office, VIP, bell, door, valet and self-parking operations. In 2018 Keith was awarded the prestigious corporate wide "Caesars Award of Excellence" in the category of "Inspire Our Best." Keith is currently continuing his education at ACCC, where he is pursuing his degree in Hospitality Management. His motto in life is, "Do now what most won't do, so you can do later what most can't do."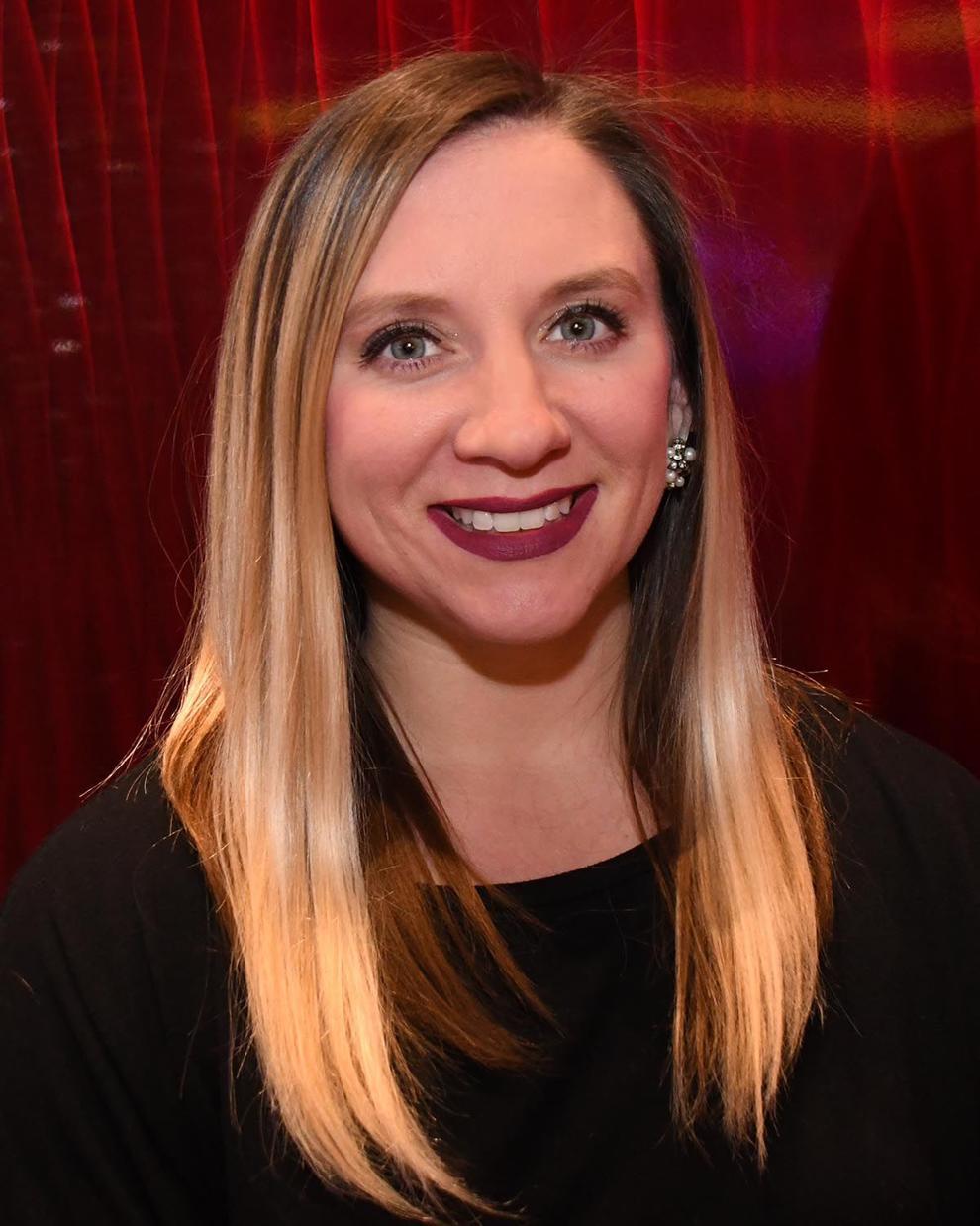 Chelsea Reyes, 29
M life Experience Manager, Borgata Hotel Casino & Spa
Chelsea Reyes is the M life Experience Manager at Borgata Hotel Casino & Spa, where she manages the execution of M life Rewards initiatives and development programs, and acts as liaison between MGM Resorts Corporate and Borgata's internal marketing departments. A resident of Galloway, Chelsea began her career at Borgata in 2014 as a poker marketing coordinator, but was quickly promoted to direct marketing manager within two years. Chelsea started her career in the gaming industry in 2011 as a marketing intern at Caesars Atlantic City. A University of Delaware alumna, she majored in International Business and Marketing and studied abroad in Paris. A passionate supporter of community service, Chelsea has volunteered her time at Habitat for Humanity, AtlantiCare, United Way and Field of Dreams, among others. She was recently named a Borgata Corporate Social Responsibility Champion for her leadership and constant encouragement of others to volunteer their time in the community. When she's not at Borgata, you can find her creating handcrafted fabric and paper stationery for her Chickpea Cards company, or spending time with her family: George, their daughter Austen, stepkids Tyler and Riley, and German Shepherd Stark.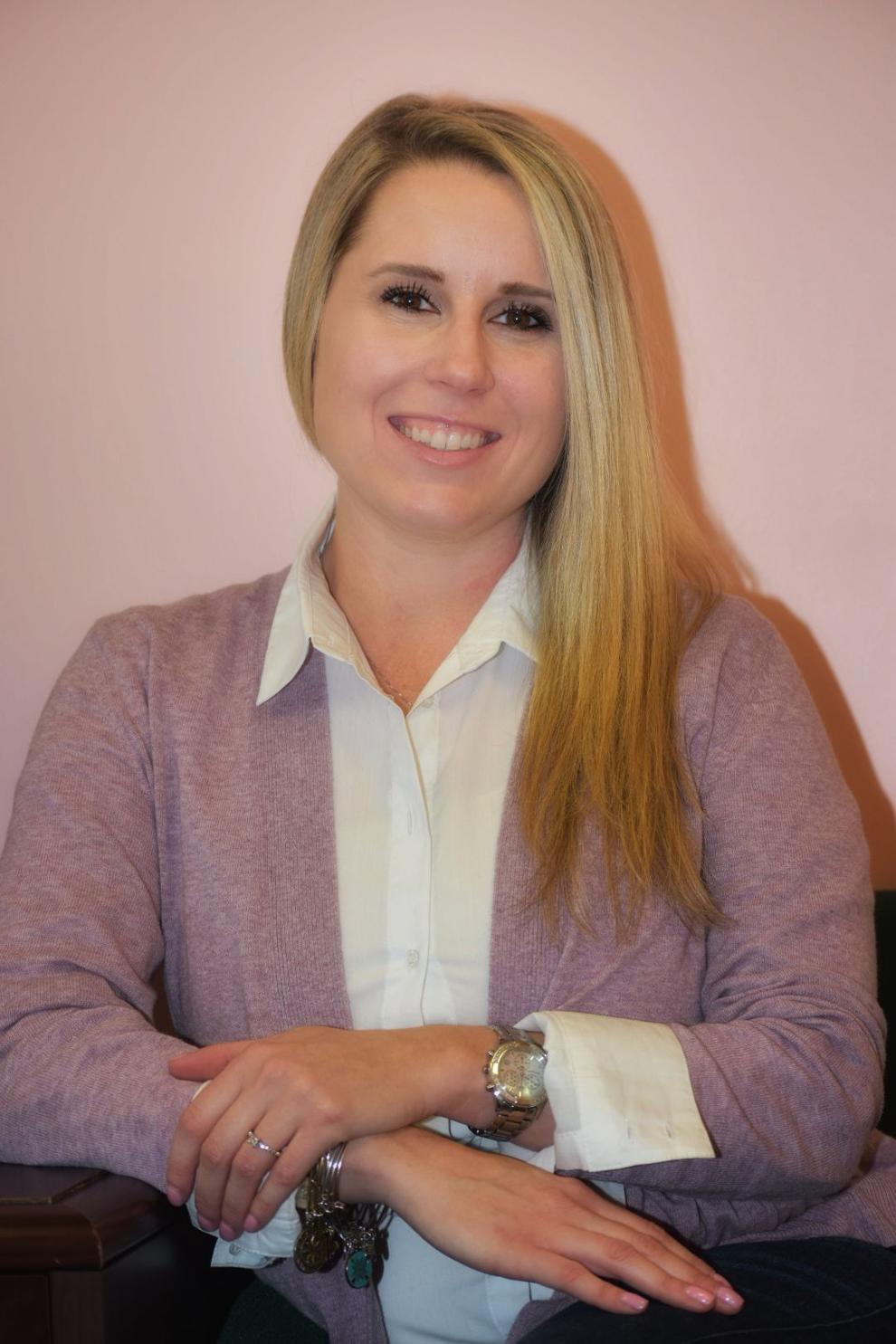 Jenny Robertson, 31
Beautiful Minds, TC, Oaks Integrated Care
Jenny Robertson has always been inspired to give back to her community. Despite many barriers, Jenny is a 2012 Stockton University graduate and completed her Master's degree in Counseling at Monmouth University in 2015. She is currently a licensed counselor. As a motivated and passionate professional, Jenny continues to challenge herself and became a trauma certified therapist. In her role as a therapist, she assists children, adolescents and their families with compassion, stability and honesty to help them process their trauma and achieve their true greatness. Jenny spends much of her free time giving back to many local non-profits including The American Foundation for Suicide Prevention, Spread the Love and Covenant House, and she sits on the committee for the Britni Zarin Dance Scholarship Fund. She finds joy in encouraging others to become more involved in volunteer opportunities. For the past two years Jenny and her mother have organized Christmas toy drives for children in DCP&P placement in Atlantic County. This initiative continues to grow each year. Jenny credits her success to her mother, family, friends and fiancé for always supporting her, cheering her on and believing in her dreams. Jenny hopes to continue to be an asset to her peers, family and those she works with on a daily basis.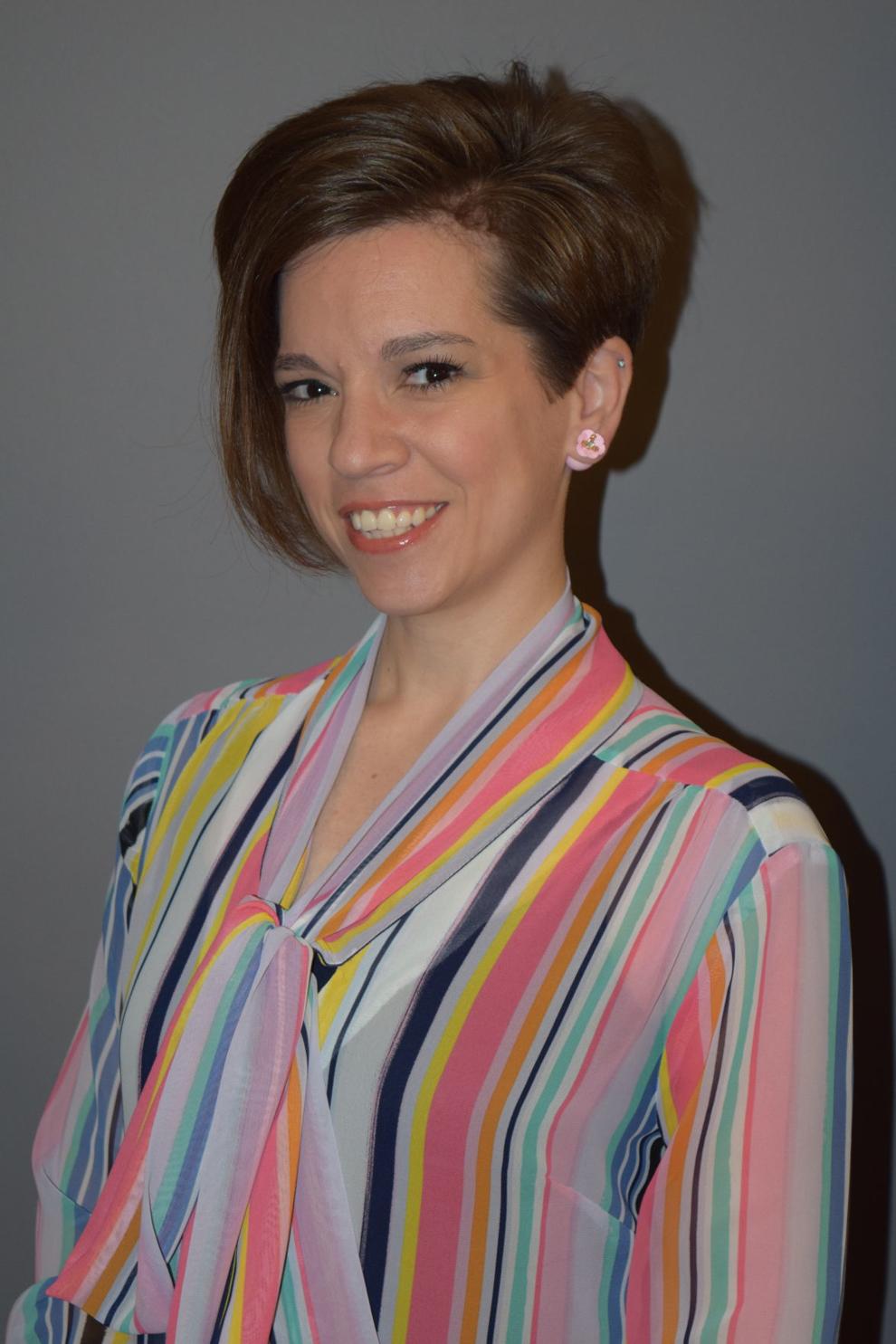 Crystal Rodriguez, 36
Marketing Manager, Hamilton Mall
A 2005 graduate of Stockton University, Crystal Rodriguez has been the Hamilton Mall's marketing manager for the past year. She has held marketing-related positions across Atlantic County since 2006 at places such as Spirit Halloween and Caesars Entertainment. Since becoming Hamilton Mall's marketing manager, Crystal has expanded programming for and attendance of Hamilton Mall's events. Under Crystal's leadership, Hamilton Mall started sensory events (sensory-friendly Santa and Easter Bunny) for children with autism and other special needs, along with a month-long Go Green campaign. Through public relations efforts put in place by Crystal, the mall has seen substantial growth in the media, highlighting events and other positive business happenings. Crystal also started an internship program at Hamilton Mall designed for young professionals interested in marketing careers. This program has since resulted in a certificate of appreciation from the Stockton University School of Business. She's also a mentor for other young professionals and in her free time, Crystal enjoys spending time with her family and giving back to the Atlantic County community she calls home. She has been a volunteer at the Marine Mammal Stranding Center for over 15 years and was previously a volunteer for Harrah's Resort's Reaching Out (HERO) program, the Atlantic County Women's Center and performed as a coach for her local youth organization.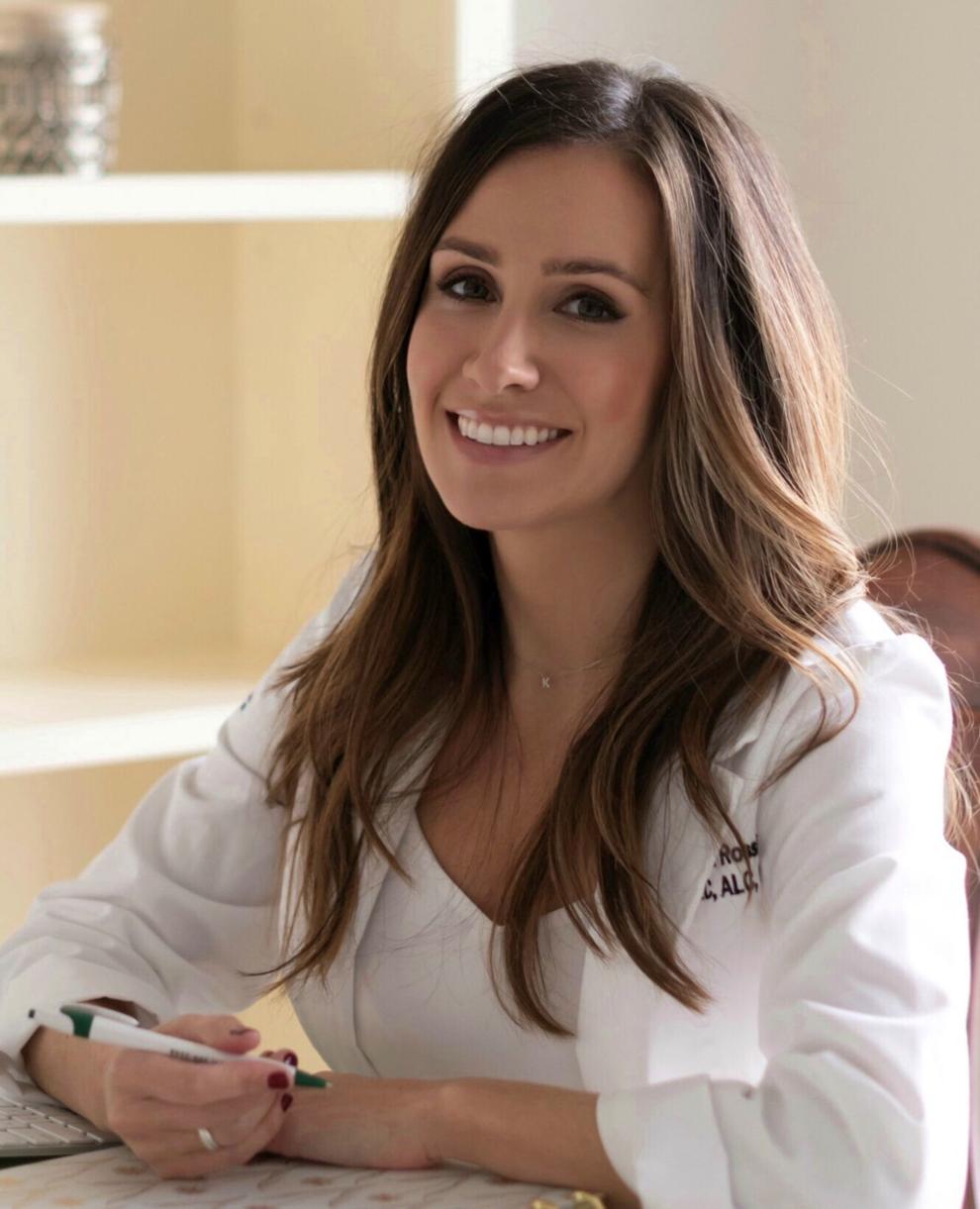 Kristen A. Rossi, 36
International Board-Certified Lactation Consultant and Lamaze Childbirth Educator; Co-Director, Prenatal & Wellness Program, Shore Medical Center; Owner, Kristen Rossi Lactation Support Kristen A. Rossi is an International Board Certified Lactation Consultant and Lamaze Childbirth Educator, as well as Co-Director for Shore Medical Center's Prenatal & Wellness program. Holding two Bachelor degrees and her Master's in Education, Kristen made a career change to better help the women of our community after having her first child and experiencing the many difficulties new mothers face. As a lactation consultant, Kristen meets with new mothers to educate and assist them through feeding difficulties. She dedicates much of her time both on and off the clock to any new mother in need, whether it be to arrange donor milk for a struggling infant, or just give peace of mind late at night to a sleep-deprived new mother. As a childbirth educator, Kristen strives to help women feel safe and confident during their birth experience and uses the Lamaze philosophy to give couples the tools they need to achieve this. Kristen has taken part in initiatives at Shore Medical to bring healthier birth practices to the women of our community and has been featured by Lamaze International in their Member Spotlight. In addition to working at SMC, Kristen is the owner of Kristen Rossi Lactation Support, where she utilizes social media to bring awareness, education and virtual support to new mothers nationwide. Most importantly, Kristen is a proud mother of three, and attributes her success to the support of her husband, family, friends and her dedicated patients, whose success stories continue to motivate her.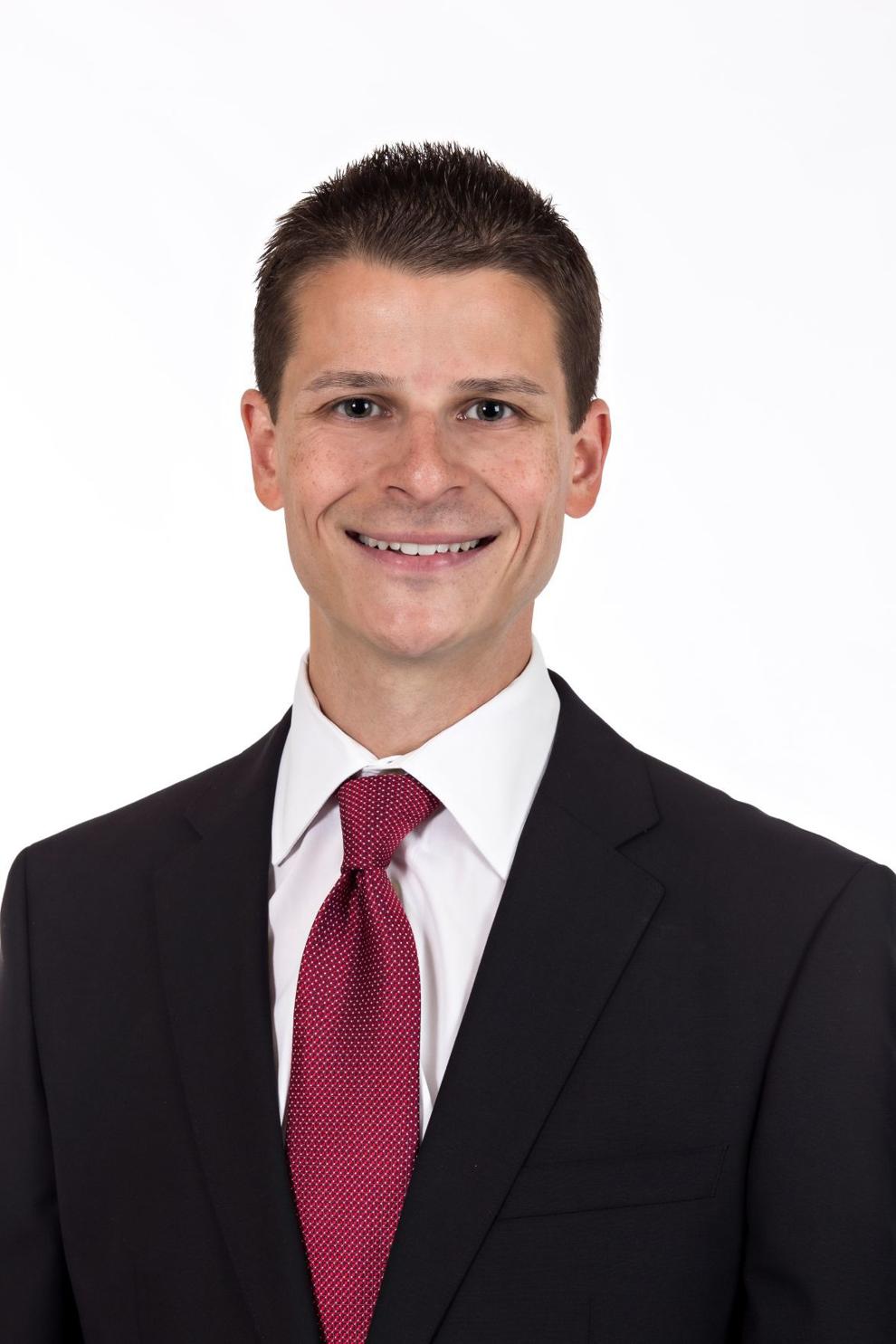 Michael Salad, 33
Partner, Tax and Business Attorney, Cooper Levenson
Michael Salad is a tax and business attorney from Linwood and a partner with Cooper Levenson, Attorneys at Law. Michael concentrates his practice on business transactions, tax matters, probate administration and estate, asset protection and business planning as well as cyber risk management issues. Michael graduated from Mainland Regional High School, George Washington University, where he earned a degree in criminal justice and political science, Nova Southeastern University where he received a Juris Doctor degree, and Western New England University, where he received a Masters of Law in Estate Planning and Elder Law. Michael is licensed to practice law in New Jersey, Pennsylvania, New York, the District of Columbia and Florida and regularly works with clients who have dual residences in the Northeast and Florida.
Michael serves as a board member of Gilda's Club South Jersey, a non-profit organization that offers comprehensive educational, psychological and social support to people living with cancer and their loved ones. Michael and the law firm are involved in many other charitable organizations throughout South Jersey. He co-founded SoPro, A.C. in 2012, a young professionals networking group that hosts events throughout Atlantic County. Michael and his wife, Jennifer have an adorable 2-year-old son Joshua. In his free time, Michael enjoys playing golf.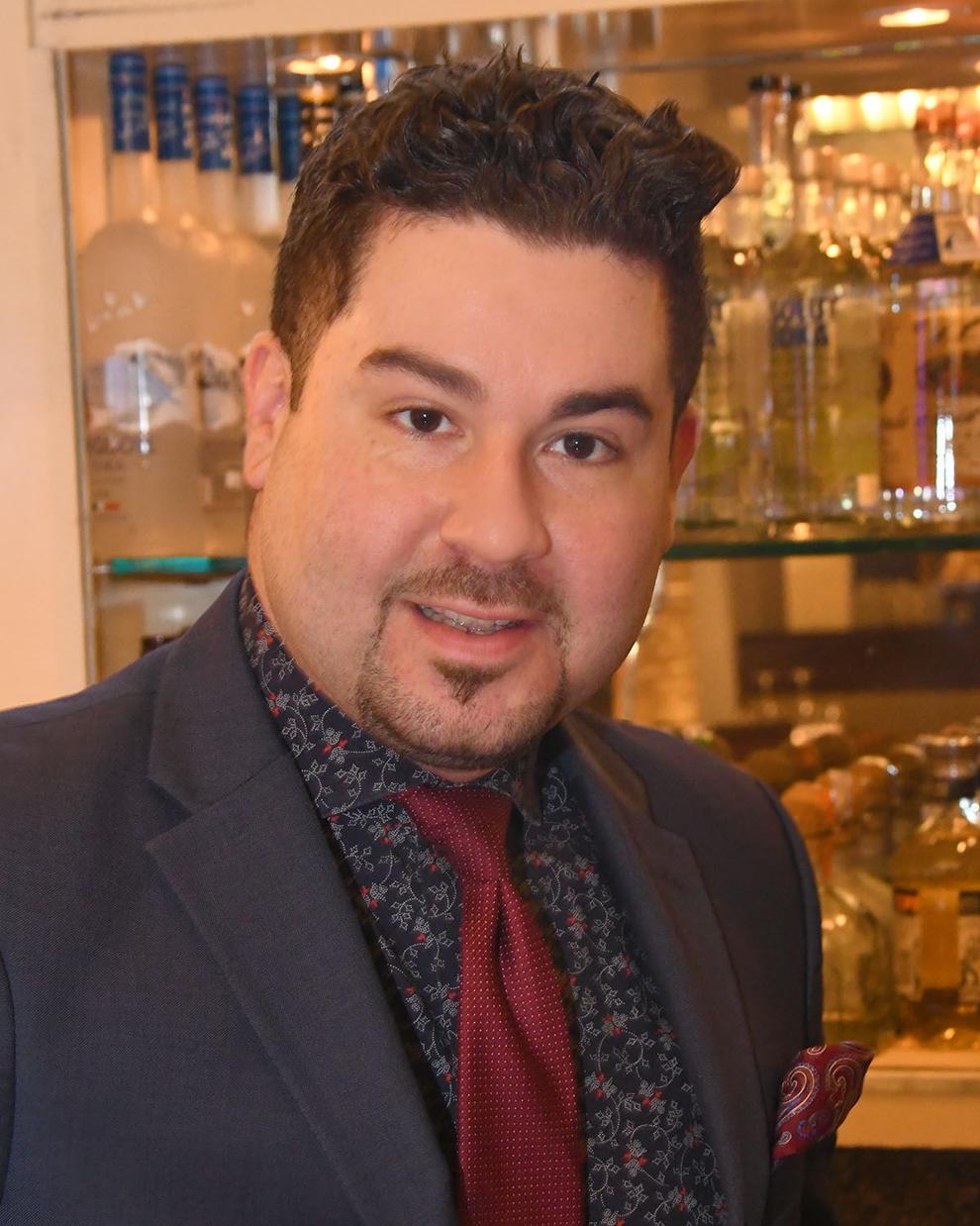 Anthony Santiago, 30
General Manager, Wolfgang Puck American Grille
Anthony Santiago is the general manager at Borgata's Wolfgang Puck American Grille, where he curates the craft mixology at the restaurant. Born in Atlantic City and raised in Egg Harbor Township, his parents instilled the values of working hard and being motivated. Anthony's first restaurant job was at Quizno's Subs in Mays Landing. Since then, the Stockton graduate has worked at various regional eateries, including Damon's Bar & Grille, Simply Fondue, The Ram's Head Inn, JoJo's Italian Grille and Baia Restaurant. In A.C., his career began in 2011, when he was hired by BR Hospitality to be a supervisor at Bill's Bar and Burger and Sammy D's, both at Harrah's Resort. Anthony joined the Borgata team in May 2012 as a restaurant manager for Fornelletto and was later transferred to Wolfgang Puck American Grille in 2014. By 2016, he was promoted to general manager. An avid supporter of community service, Anthony volunteers with The MGM Foundation as well as the Garden State Jeeps, who work with Camp Out For Hunger, Toys for Tots, and others. He is a member of the NJ Craft Beverage Alliance, a group of hospitality experts geared towards bringing beverage education, tourism, and experience to New Jersey, and he is currently working to establish an Atlantic City chapter of the United States Bartender's Guild.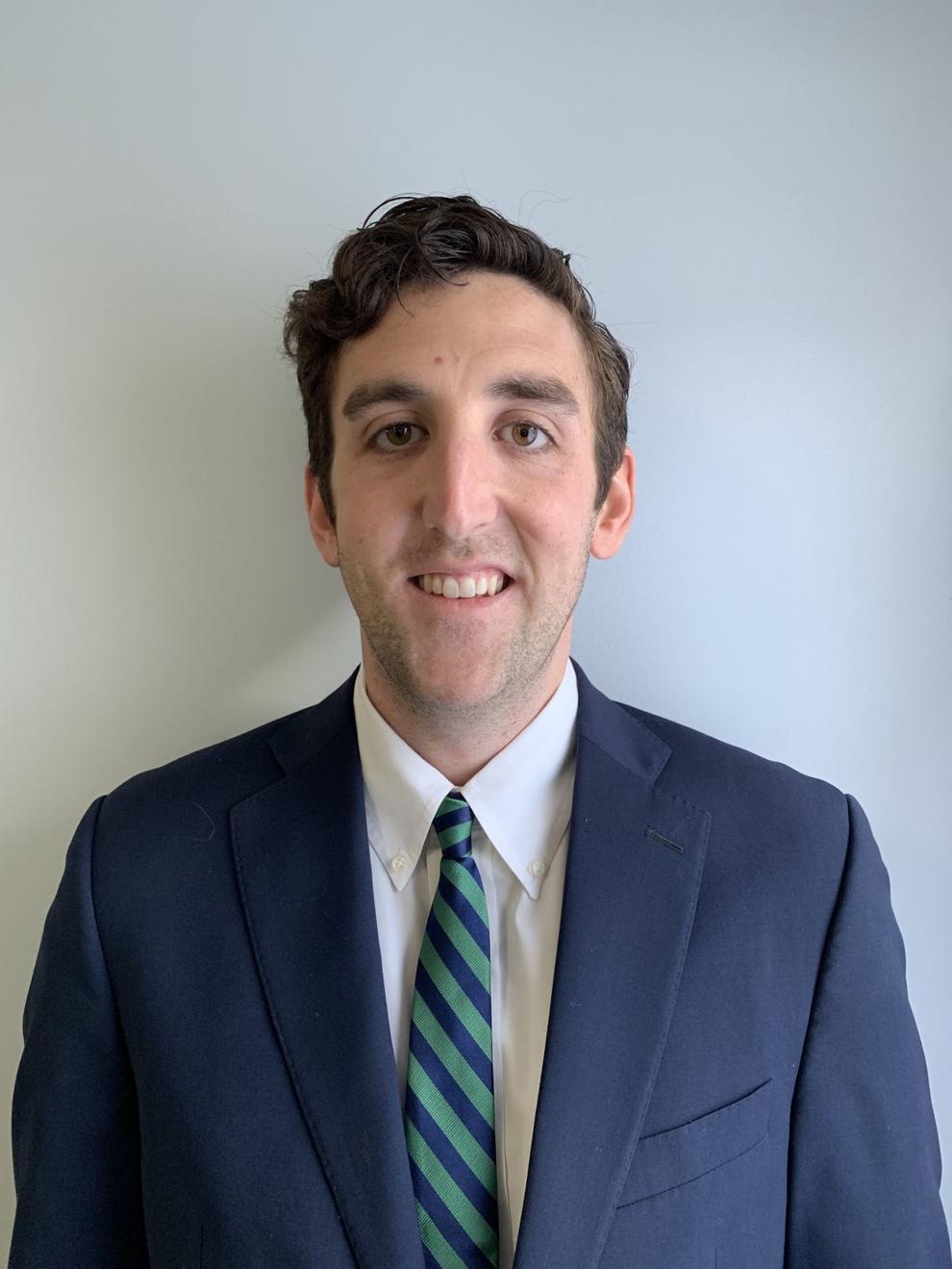 Ronald Simone, 28
Business Administrator, City of North Wildwood
Ronald C. Simone III was raised in Philadelphia and graduated from Holy Ghost Preparatory School in Bucks County. A graduate of the Catholic University of America, Simone also served as a Congressional Intern for Congressman Robert A. Brady, U.S. House of Representatives from 2012–2013 while completing his undergraduate degree in Business Administration. Simone currently serves as the Business Administrator of the City of North Wildwood under the Administration of Mayor Patrick Rosenello. His career with the city began as early as 2007, when he served as a lifeguard from 2007-2012 with the North Wildwood Beach Patrol. In May 2013, Simone interned in the City of North Wildwood's mayor's office and was hired full-time later that year. He went on to achieve a Master of Public Administration (MPA) degree from Rutgers University in 2017 while continuing to work full-time. Simone, who specializes in management, intergovernmental affairs, constituent services, floodplain management, shore protection, community forestry, personnel, and grant writing/coordination has assisted the city in the completion of numerous projects. Simone also serves as a member on the Cape May County Planning Board and Cape May County Development Review Committee, Fund Commissioner to the Atlantic Cape May County Joint Insurance Fund, and a member of the North Wildwood Historical Commission.
He lives in North Wildwood with his lovely wife Jordan and their dog Cooper. Simone's hobbies include surfing and spearfishing.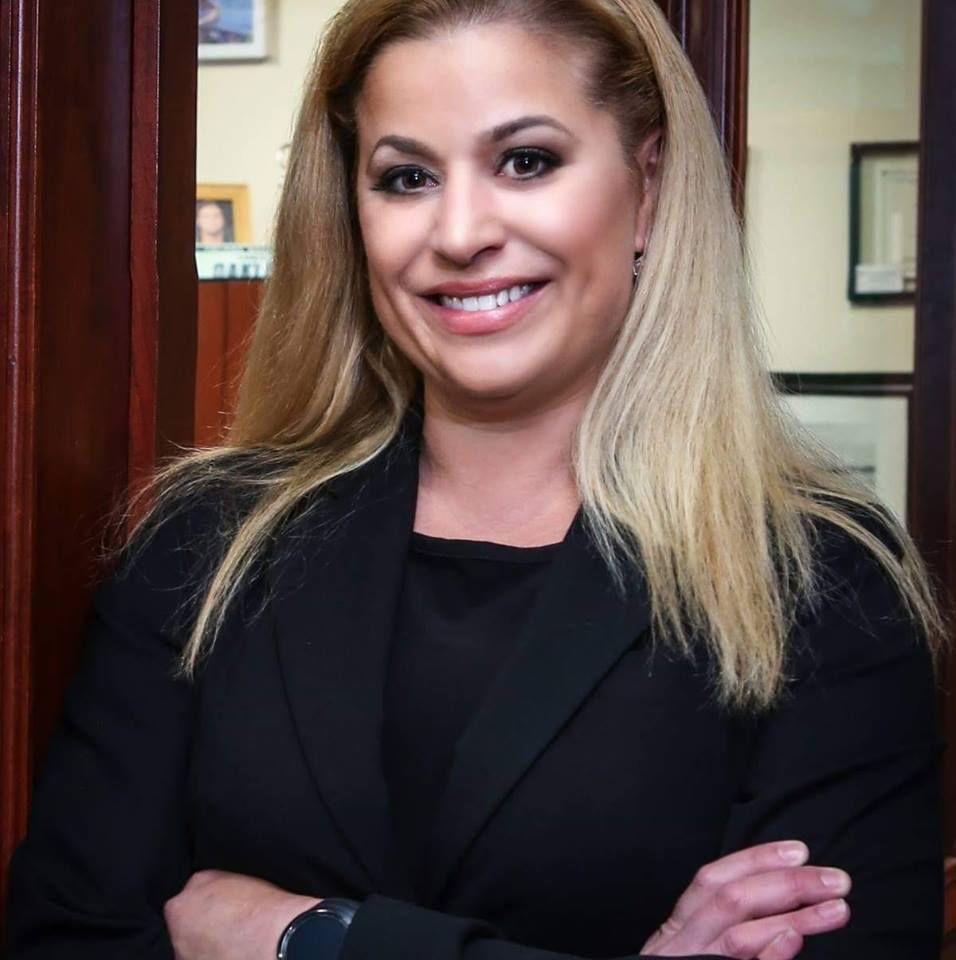 Carol Spina, 39
Dean of Instruction, Principle Academy Charter
Carol Spina brings a vast amount of experience as an elementary school vice principal and teacher to Principle Academy Charter, which she joined in 2018. She attended the University of the Arts, obtaining a Bachelor of Dance degree. An education advocate, she earned several post-graduate degrees, Master of Arts Administration, Master of Business Administration and Master of Instruction from Drexel University. Carol believes the foundation for real life is laid down through education. She believes that education prepares students for their lifelong journey of learning, whether in school or in their day-to-day lives. She sees education as vital to our society and the driving force that moves youth toward becoming successful intellectual adults. It empowers individuals and allows them to be constructive, productive, and positive contributors in the world. Carol enjoys giving back to the community on the Literacy Committee of the Atlantic County Workforce Development Board and as a member of the American Association of University Women. Carol lives in Galloway with her black Labrador and cat. When not in the office she enjoys the beach, dancing, singing and spending time with family and friends.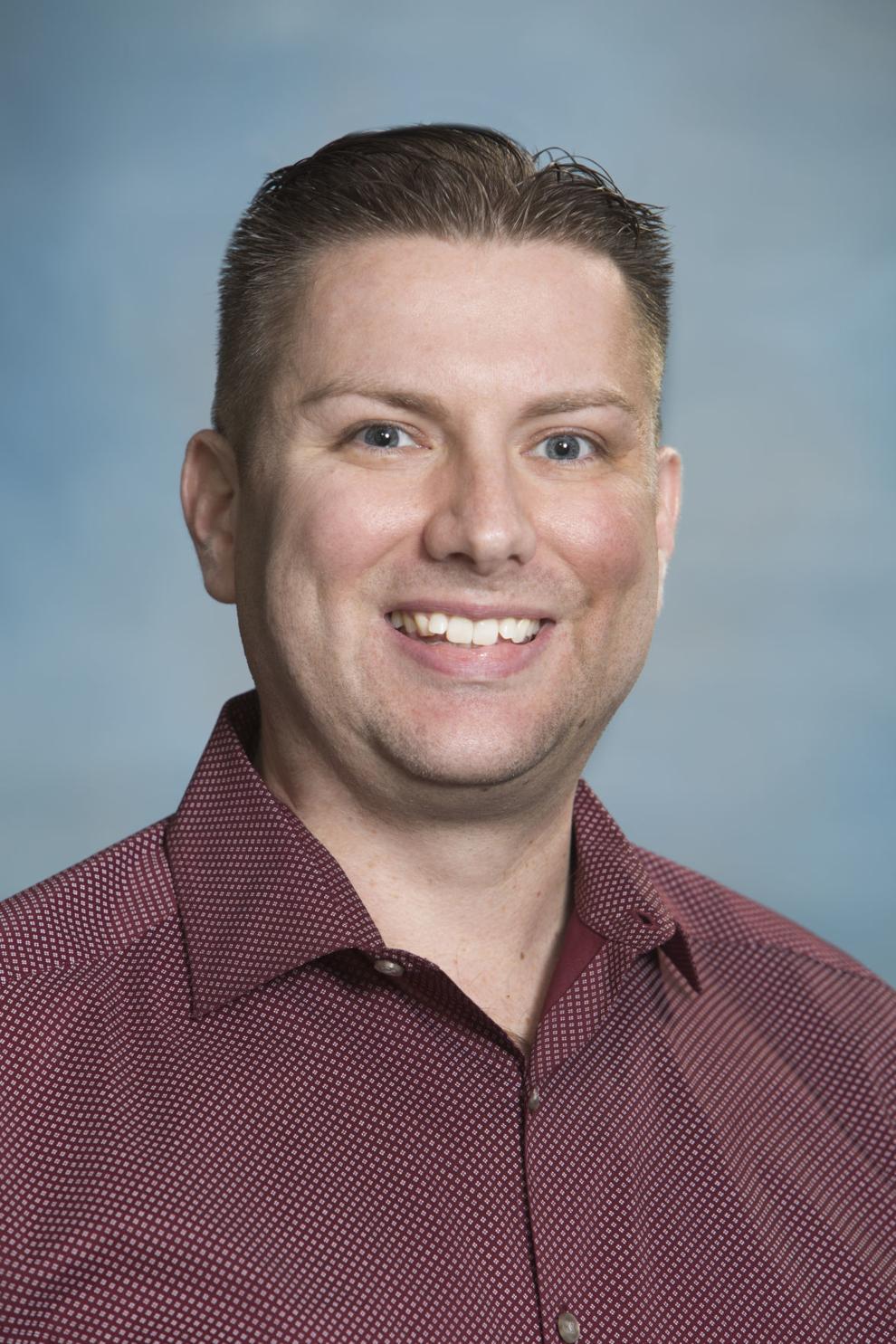 Patrick Sterr, 39
Executive Director of Fine Dining, Tropicana Atlantic City
Patrick Sterr is a lifelong South Jersey resident and graduate of Stockton University with a major in Biology. He began his professional hospitality career shortly after graduating and fine-tuned his passion for hospitality and culinary while working with Iron Chef Jose Garces at the former Revel Casino and at numerous Philadelphia locations. Currently, Patrick oversees Tropicana Atlantic City's five fine-dining venues and strives to elevate the guests' dining experience with constant staff education. He has volunteered with The Garces Foundation, The Boys and Girls Club of Atlantic City and is an active supporter of St. Jude Children's Research Hospital. Recently, Patrick worked with Tropicana to start a "Burger of the Month" campaign at Tropicana's Chelsea 5 Gastropub, where a portion of the proceeds benefits Atlantic County charities. Patrick attributes both his personal and professional success to the inspiration of his wife Erin and their children, along with the support of his family, friends and colleagues.
Clem Thomas, 38,
Founder and President of Versutia Solutions
Clem Thomas is the founder and president of Versutia Solutions, which has provided IT services for businesses throughout the region since 2006. With offices in Mays Landing, and a newly opened one near Pensacola, Florida, Versutia Solutions is positioned to assist businesses with all of its IT needs. Clem and Versutia have donated their time and services for the past 10+ years to The Alcove Center for Grieving Children & Families in Northfield. When he is not coming to the aid of businesses' IT needs, Clem volunteers much of his free time coming to the aid of his community, serving as a volunteer firefighter with the Mays Landing Fire Department as well as serving as Lieutenant and Public Safety Diver with the Township of Hamilton Dive Team. Clem is a 2003 Graduate of Drexel University with a BS in Information Systems and Technology. Clem currently resides in Mays Landing with his wife Eileen and two children Patrick and Reagan.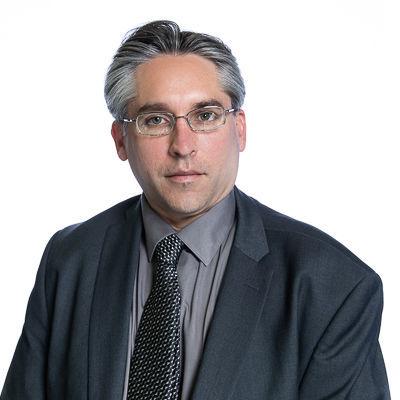 Matthew von der Hayden, 39
Deputy Township Administrator, EHT
Matthew von der Hayden is the Deputy Township Administrator for Egg Harbor Township and part-time adjunct faculty member for Villanova University's MPA Program. Matt has an MPA from Villanova, an MBA from Rutgers University and Bachelors in Biological Sciences from Rowan University. His work is related to finance, project management, grants (obtained over $12 million in grants), and administration, working with federal, state and local organizations, along with the public, to complete projects for Egg Harbor Township, Ocean City and the Atlantic County Utilities Authority. Matt is an active member in the International City/County Management Association (ICMA), the Emerging Local Government Leaders, the New Jersey Municipal Management Association (NJMMA) and the Secretary for the New Jersey Coastal Coalition. Matt was awarded the February 2017 Sustainability Hero award from Sustainable Jersey and the 2018 NJMMA New Professional award for his work in the public sector. His volunteer work includes helping coach his son's team for the South Jersey Field of Dreams for children with special needs, serving on the Sustainable Jersey Atlantic Cape May Steering HUB and the ICMA's Awards Panel, coordination of multiple dune plantings, beach cleanups and lecture series in Ocean City, and speaking at Villanova to promote public administration.
Matt has shown his goal in his career is to serve the public and he is doing just that. Without the support and love of his wife, Melissa, he would not be able to do all this, so this accomplishment is for her.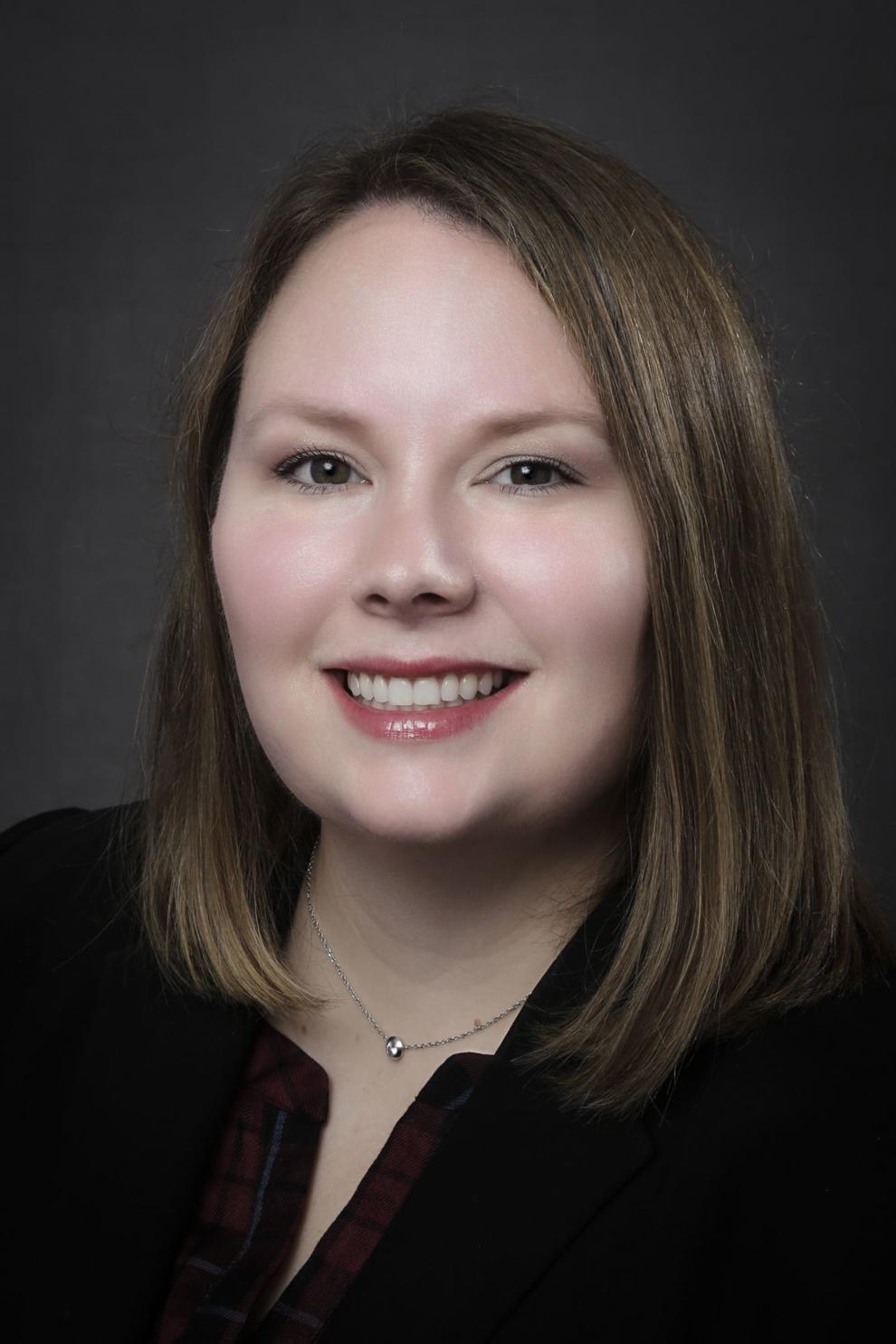 Amy Waters, 39
Community Grants Partnership Manager, AtlantiCare
Amy Waters, of Absecon, serves as community grants partnership manager for AtlantiCare. Applying her grant writing and fundraising talents, she plays an essential role in securing the necessary funding to advance the organization's mission-driven projects. Her efforts ensure that AtlantiCare continues to carry out its vision for building healthy communities. As a result of her success, AtlantiCare has expanded its community-based offerings which include the Pantry at the Plex, summer meals and Growing Green. In addition, she has also secured funding to close clinical gaps, allowing AtlantiCare to offer innovative solutions and resources enhancing our clinical services around behavioral health, diabetes and pediatric asthma. Her passion to give back doesn't just stop when her work day ends. Waters supports RNS, Gilda's Club and participates in the American Heart Association Heart Walk annually. She also consistently contributes to the Neonatal Intensive Care Unit at AtlantiCare.
Amy began her career in fundraising in 2003 immediately after graduation from Stockton University. She joined the AtlantiCare Foundation in 2016 bringing her many years of experience to support the organization's fund raising priorities. She enjoys the role that she plays to make a difference in the health and well being of our community. Outside of work, she enjoys spending time with her husband Jim, daughter Norah, and their friends and family.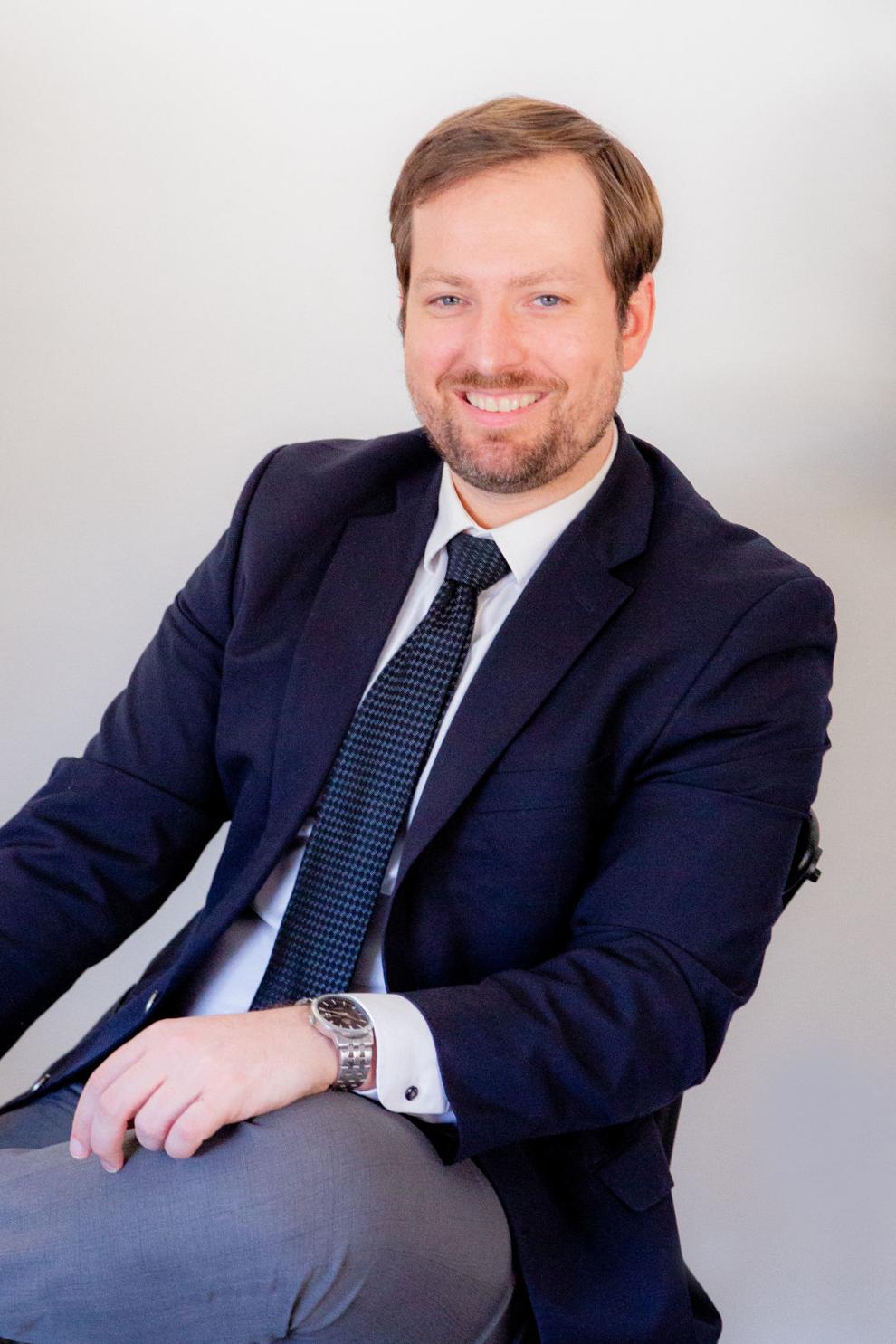 Brett Yore, 34
Assistant Prosecutor for the Atlantic County Prosecutors Office
Raised in Cape May, Brett Yore works as an Assistant Prosecutor for the Atlantic County Prosecutors Office. He is a trustee for the Atlantic County Bar Association, as well as the Vice President of the Cape May County Bar Association, two groups that annually provide community-related events, funds to charitable causes and scholarships for local students. He coordinated the Vincent J. Apruzzese Mock Trial Competition in Cape May County for the past seven years, an event that offers high school students the opportunity to present their mock cases in front of real judges and attorneys in an actual courthouse. In 2015, he was given the Young Lawyer Award by the Cape May County Bar, and in 2018 he was recognized by the New Jersey Law Journal as a New Leader of the Bar. That same year he graduated from the New Jersey State Bar Association's Leadership Academy, which culminated in the packaging of over 100 bags of clothing in Atlantic City to benefit the homeless. Additionally, he is a Senior Editor for the NJSBA's Young Lawyers Division newsletter, a member of the NJ Law Journal's Young Lawyer Advisory Board, and the Atlantic County Representative for the NJSBA's Young Lawyers Division. Prior to becoming a lawyer, he studied poetry and fiction at the New School for Liberal Arts in New York City.