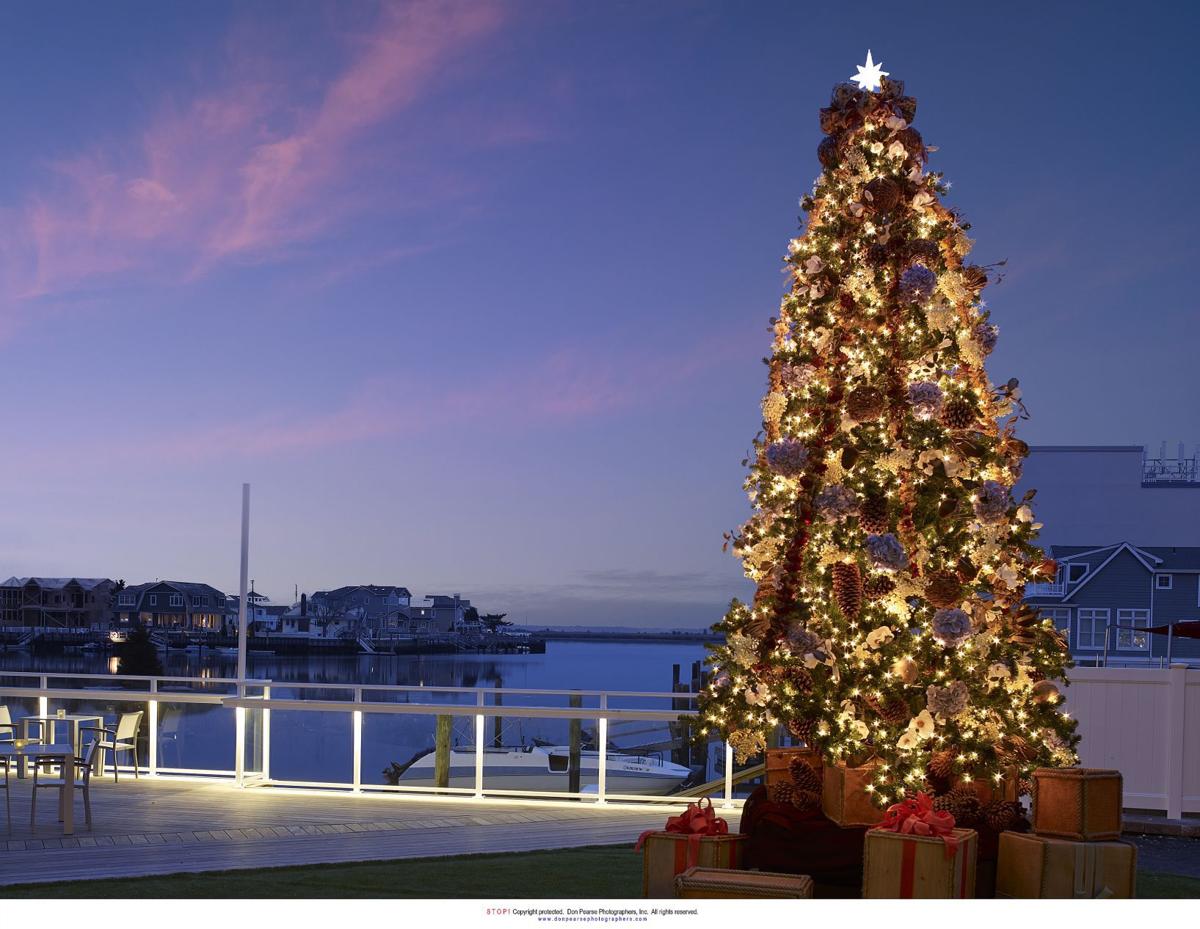 The holidays are upon us, and area restaurants are gearing up to haul out the holly. When you're ready to get your fill of cheer, these festive restaurants are sure to deliver, each with their own unique holiday flair, whether you've been naughty or nice.
Assaggio: zany fun
"I love Christmas décor, it's so fun," says Mary Reyes, owner and operator of Assaggio! in Galloway.
Assaggio's holiday decor gets a little wacky in a Dr. Seuss kind-of-way, Reyes explains. She decorates the entire restaurant, including the private event space.
"Décor just makes everything more festive and fun. It's a tradition in my house. I've had the restaurant for five years, and it's become a tradition here, too," Reyes says, while professing her love of poinsettias. "I go overboard, I can't help it, and it grows every year."
This season is about a lot of things — family ... traditions ... food. But let's not kid our…
This year Assaggio! will get a visit from its very own Elf on the Shelf, while Santa himself will visit on Dec. 15.
Dinner with Santa takes place 6 p.m. and costs $25 for adults and $10 for kids. Assaggio! will also have a seven-fishes dinner on Dec. 23, but will be closed on Christmas Eve and Christmas.
Located at 500 W. White Horse Pike in Galloway. For more information call 609-965-3303 or go to AssaggioGalloway.com.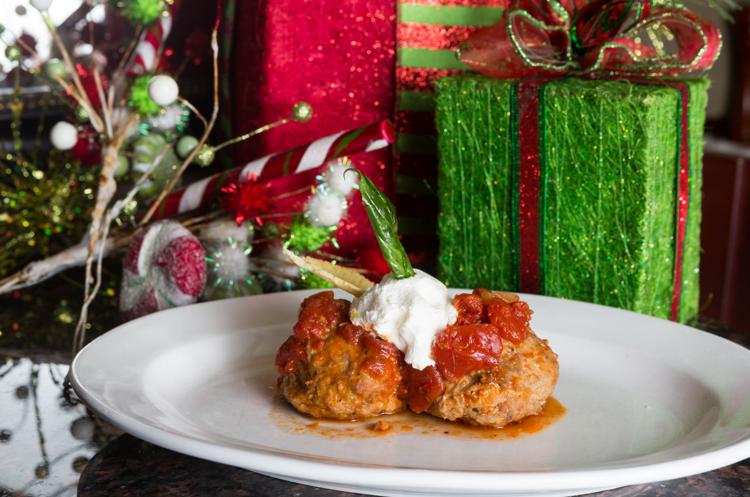 Historic Smithville and The Smithville Inn: old world warmth
Smithville Inn, and the entire town of Historic Smithville for that matter, has been a holiday destination for generations.
"It's our pleasure and our responsibility to continue and build upon the holiday traditions that our guests look forward to every year," says Stephanie Bamart, Smithville controller and part of the family partnership that owns the property.
Bamart explains that each year, Smithville places a great deal of effort into ensuring that the traditions that have brought guests to the town since the 1960s remain in place, while also adding new elements that keep the holidays fresh.
"It's old and it's new. We have great shops, entertainment and fine dining," Bamart says. "We want Smithville to transport our guest to another time filled with nostalgia. It's an experience."
Historic Smithville's holiday season really gets going with the Holiday Light Show beginning Nov. 23. Choreographed to classic holiday tunes, 120 Christmas trees constructed with more than 50,000 lights dance over the water of Lake Meone. The show takes place Thursdays through Sundays from 5:30 to 8:30 p.m.
After the light show, head into the Smithville Inn to warm up in front of one of its massive fireplaces, sip on a holiday-inspired beverage and enjoy a delicious dinner. This historic restaurant has roots that date back to 1787. With its rich history and warm hospitality, you can't help but embrace the holiday spirit.
"At Smithville, there are no strangers, only friends we haven't met yet," Bamart says.
Located at 1 N. New York Road in Galloway. For more information call 609-652-7777 or go to HistoricSmithvilleNJ.com.
Cuba Libre: Latin flavor
When you want a little spice with your holiday celebrations, Cuba Libre at the Quarter is the perfect destination. Explore the flavors, sounds and culture of Cuba, sprinkled with some holiday magic. Cuba Libre recently unveiled a wood-burning Latin grill and interactive chef's counter with seating for 12 (reservations are required for this experience). Consider hosting your own holiday fiesta at Cuba Libre, which can accommodate private parties of 15 to 900.
With lively décor, mojitos, salsa dancing and more, Cuba Libre will be a fiery and festive addition to your holidays.
Located at 2801 Pacific Ave. at The Quarter in Tropicana Atlantic City. For more information call 348-6700 or go to CubaLibreRestaurant.com.
The Reeds at Shelter Haven: a shore holiday
With Christmas trees, fire pits and sunsets over the bay, The Reeds makes Christmas at the beach an unforgettable addition to your holiday celebrations.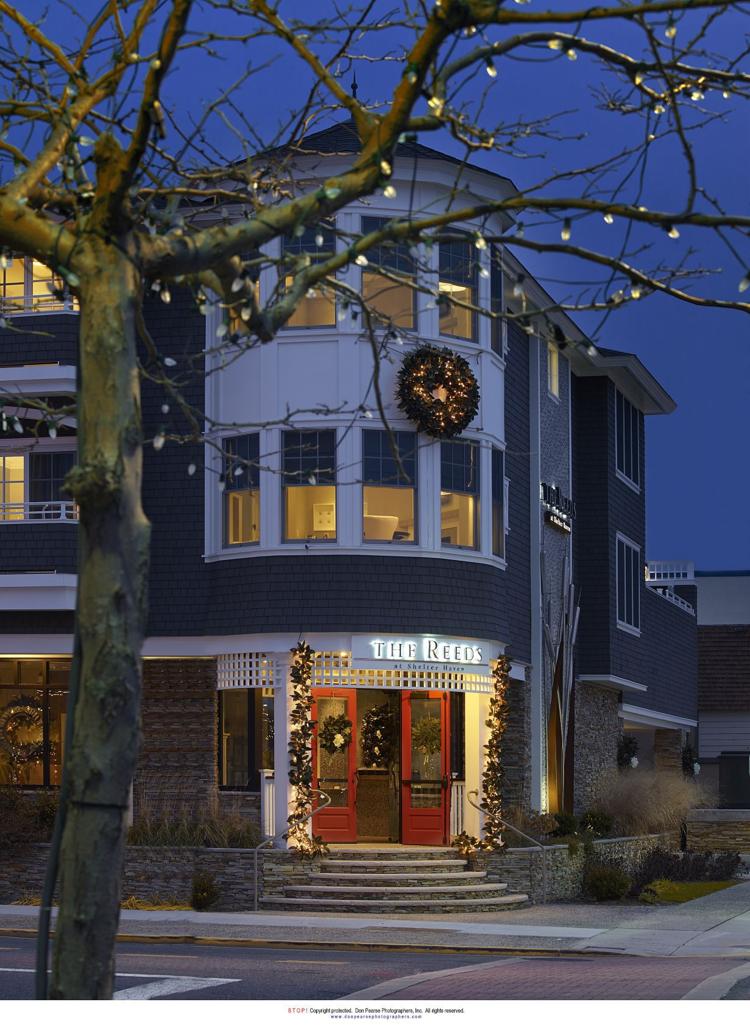 Beginning Friday, Nov. 10, and continuing on Friday, Nov. 24 and Dec. 1 and 15, from 5 to 8 p.m., The Reeds' Fire Pit Fridays will ease you into the holiday season. Cuddle up with warm blankets, bay views, fire pits, food and drink specials and live music. When you're ready to get holly jolly, head to The Reeds Holiday Bash by the Bay 7 to 10 p.m. on Dec. 8. The Reeds will also host two Santa brunches 10 a.m. to 2 p.m. on Dec. 3 and 10.
Located at 9601 Third Ave. in Stone Harbor. For more information call 609-368-0100 or go to ReedsAtShelterHaven.com.
Sofia of Margate: European flair
With four fireplaces and rich Mediterranean-inspired décor, Sofia of Margate is the perfect backdrop for over-the-top holiday décor and the ideal restaurant to enjoy this festive season. Sofia's warm Greek hospitality makes everyone feel like family, while the authentic Greek fare and Mediterranean dishes are a treat for the taste buds.
The holidays are a great time to catch up with friends, share a meal and enjoy a cocktail — or two.
Located at 9314 Amherst Ave. in Margate. For more information call 609-822-9111 or go to SofiaOfMargate.com.
The Palm: a classic holiday
This classic steakhouse makes traditional holiday décor cool. Its evergreen and white-light holiday decorations are tradition at its finest. With so much going on at Tropicana over the holidays, you can enjoy The Quarter's all-out Holiday extravaganza, then head to the Palm for an unparalleled steakhouse meal.
Located at 2801 Pacific Ave. in the Quarter at the Tropicana. For more information call 609-344-7256 or go to ThePalm.com.
Be the first to know
Get local news delivered to your inbox!