The holidays are a great time to catch up with friends, share a meal and enjoy a cocktail — or two.
Today, holiday libations are no longer limited to eggnog. Instead, mixologists are taking ingredients — the likes of cranberry, pumpkin spice, cinnamon, pomegranate, ginger, even coconut — and blending them with spirits to create drinks full of holiday cheer.
"Today's mixologists are like chefs," says Demetrios Haronis, director of culinary operations at Tropicana Atlantic City. "We mess around in the kitchen, and mixologists mess around behind the bar to create recipes that are interesting and great tasting."
"There's a lot we can do with liquor to create new drinks and reinvent older ones," agrees John Keeler, bartender at Vic & Anthony's in Golden Nugget Atlantic City. "We have a blank canvas."
Keeler, who has been a bartender for 10 years, says "the opportunities to use our creativity are endless."
And around the holidays, that creativity is in high demand.
"The holidays lend themselves to people going out and getting together," Haronis says. "People are in good spirits. They might not have seen friends in a while, so they want to celebrate. Part of that celebration is ordering a nice cocktail. They're not going to order Pabst Blue Ribbon. It just doesn't fit the occasion."
Because everything around the holidays is festive, cocktails need to follow suit.
The holidays are upon us, and area restaurants are gearing up to haul out the holly. When yo…
"You want to make a cocktail that's as aesthetically pleasing as it is good," Keeler says. "The look of the drink is half the battle."
Garnishes of cranberry, mint or rosemary sprigs give drinks a splash of Christmas color. Shaved ice, too, tops drinks, making the cocktails look as if they're bedecked in snow. And colorful, crunchy jimmies rim the lips of glasses for sweet and festive appeal.
This season, various establishments are serving up a variety of holiday cocktails on their drink menus.
Pumpkin spice, a popular carryover from Thanksgiving, is still the go-to choice among holiday revelers. So Keeler makes pumpkin spice martinis, using 2 ounces of vanilla vodka, 1 ounce of Rum Chata and 3 ounces of pumpkin pie filling. He vigorously shakes the ingredients to liquefy the filling and then strains the liquid into a martini glass, which is laced with a graham cracker crust.
Riffing on pumpkin, mixologists at Galloway's Ram's Head Inn offer a Pumpkin Pie White Russian Martini. This drink is made with vodka mixed with pumpkin liqueur, Godiva coffee liqueur and a splash of cream.
Keeler gives a nod to egg nog with his version of Uncle Eddie's Egg Nog, a vamp on his favorite holiday movie, "Christmas Vacation." He takes eggnog, ¾ ounces of bourbon and ½ ounce of spiced rum and stirs in whipped cream. He tops the drink with cinnamon or nutmeg.
At The Palm in Atlantic City, things get cozy with the Mistletoe Margarita, a mix of Casamigos Blanco, a 100 percent agave tequila produced in the Highlands of Jalisco, Mexico, Luxardo Maraschino liqueur, cranberry juice, hand-squeezed lime juice and cane syrup. This lovers' drink is then served chilled and garnished with fresh cranberries.
Bartenders at Tango's and 10 North offer a few holiday cocktails on their menu, as well. One is the Holiday Getaway. This drink is made with the juice of one lime, mint leaves, a tablespoon of sugar, white rum, coconut rum, canned coconut milk and sparkling water for a festive fizz. Pomegranate arils garnish the snowy-looking cocktail.
Sex on a Snow Flake is another cocktail served at Tango's and 10 North. To make this drink, mixologists use 1.5 ounces of rum, 3 tablespoons of coconut cream, ice cubes and shredded coconut. This simple cocktail is served in a martini glass and garnished with coconut.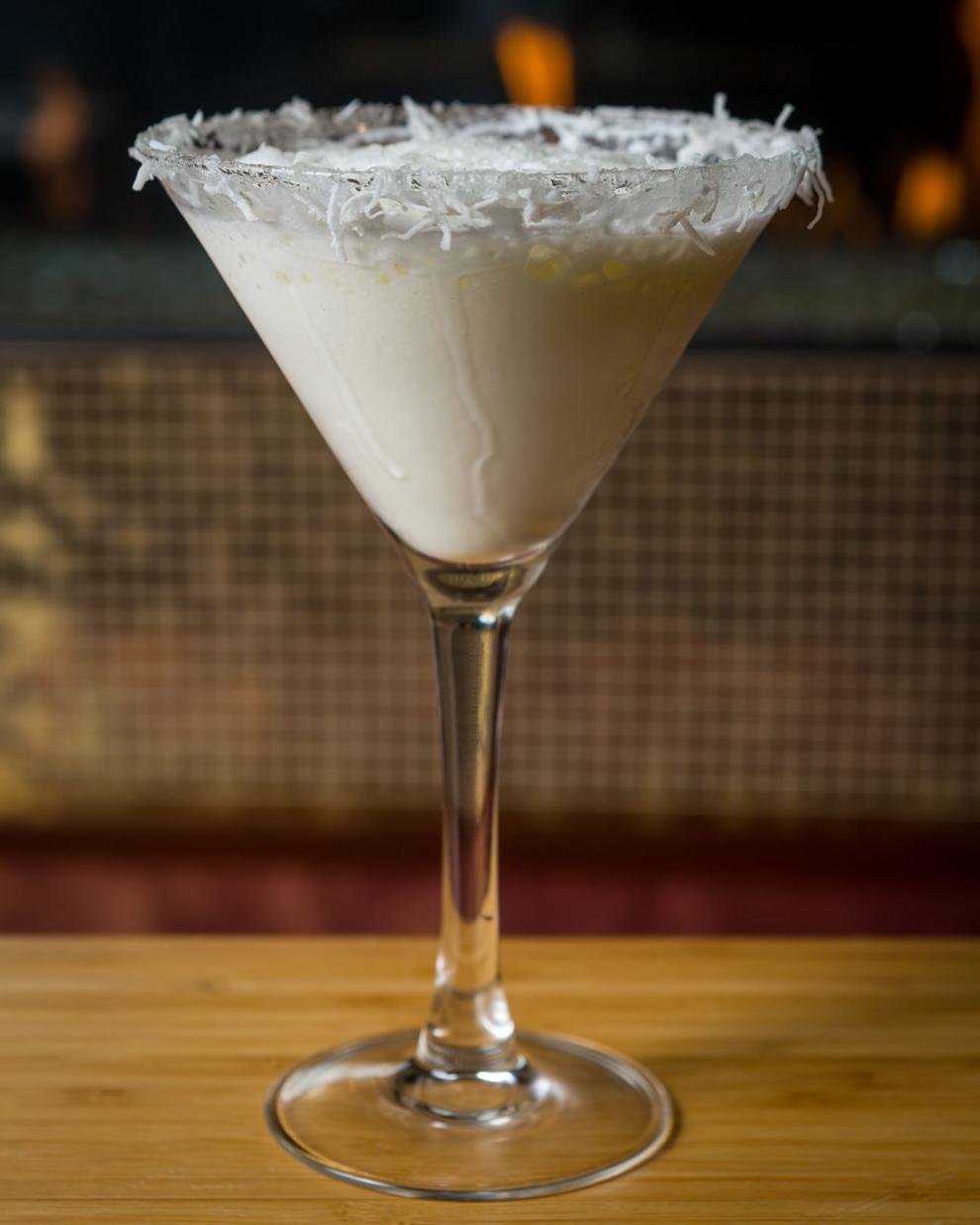 The Continental in Atlantic City gets into the action with Nucky's Manhattan. The color of this drink — a deep ruby red — has the word "holiday" stamped all over it. Mixologists make the drink with whiskey, Vino Amaro liqueur, port and cherry vanilla bitters.
At Tropicana Atlantic City, bartenders are serving up the Chocolate Raspberr-tini. Again, the color of this drink — a rich ruby — sings Christmas. This decadently delicious drink is made with vanilla vodka, dark chocolate Godiva liqueur, Chambord and half and half. The drink is served in a martini glass swirled in chocolate and topped with fresh raspberries.
At Vic & Anthony's, Keeler makes a Cranberry Ginger Mule, a twist on the popular Moscow Mule. The drink, served in a highball or white wine glass, is made with 2 ounces of unsweetened cranberry juice, 1 ounce of vodka, ¾ ounce of lime juice and 2 ounces of ginger beer. The drink is garnished with fresh cranberries.
This season is about a lot of things — family ... traditions ... food. But let's not kid our…
Keeler also makes a Forbidden Apple Martini. Using bourbon, a popular holiday ingredient, he adds chili liqueur (think chili pepper), homemade apple syrup and apple pucker. Served in a martini glass, the drink is "a little bit of sweet and a little bit of heat," Keeler says.
Because hot drinks can warm you on a cold night, Keeler created a twist on sangria, the popular summer drink. He takes red wine, simple syrup, vodka, orange liqueur, orange juice, pineapple juice and sour apple pucker. Stirring the ingredients together, he lets it simmer on the stove. He then squeezes in fresh fruit before dropping it in the glass.
"It's a big hit," Keeler says, noting that people like the surprise of warm sangria. "It's a home run for a holiday drink."
Warm sangria is an example of mixologists thinking outside the box, says Haronis.
"Who would have thought to do that?" he asks. "It just shows you how creative mixologists are getting. And it's certainly to the customer's benefit around the holidays and any time of year, for that matter."