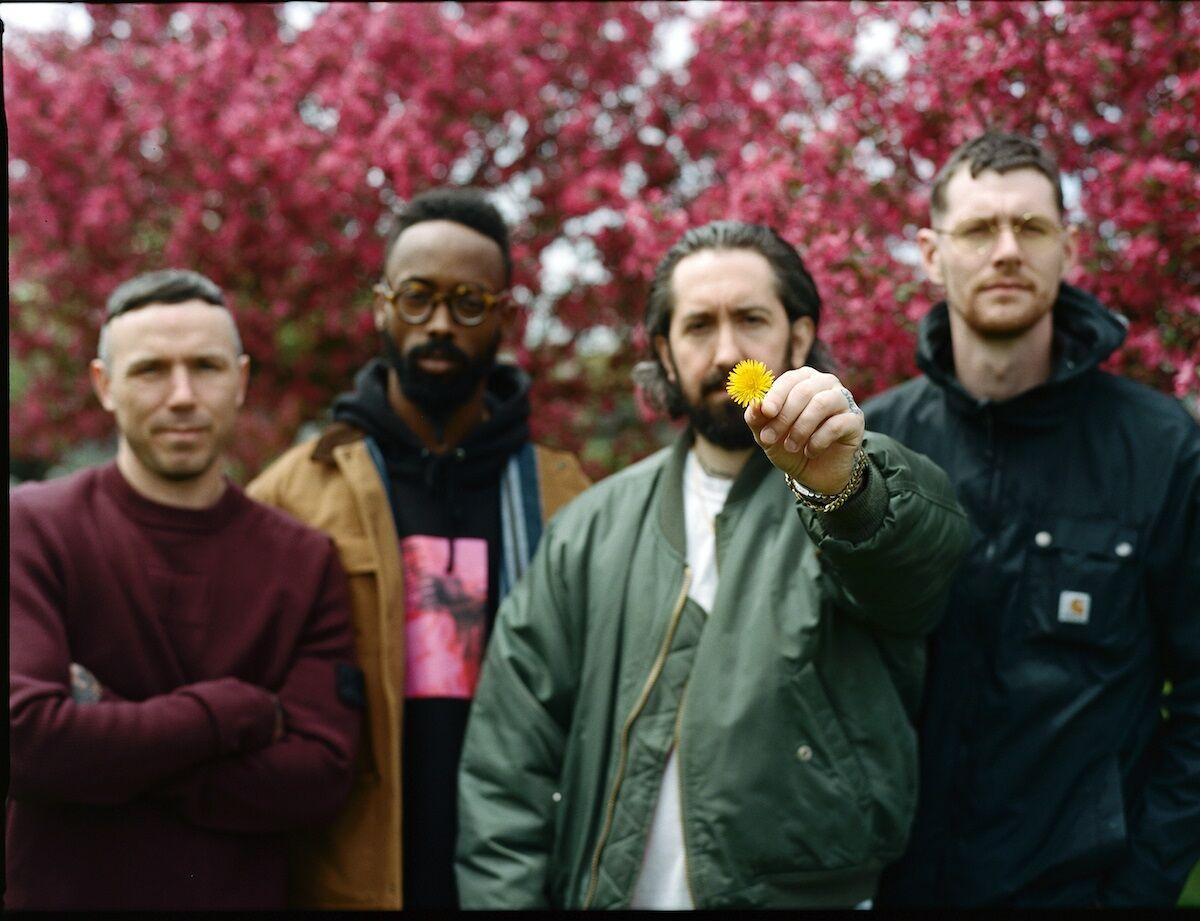 The last time the Philly-based shoegaze band Nothing played a live show it was at the legendary Metro in Chicago. The date? March 12, 2020 — on the eve of the COVID shutdown. The next time they will perform live will be Friday, Oct. 8, at Anchor Rock Club in Atlantic City.
In the time in between they have managed to record and release a new album (2020's "The Great Dismal"), as well as a deluxe version of that record called "The Great Dismal B Sides," which will contain a list of tracks not included in the original release.
We had a chance to speak with Nothing founder and vocalist Dominic "Nicky" Palermo about the album, the pandemic and how the band managed to move forward through it all.
Ryan Loughlin: Your band obviously has a dark and heavy sound to it, but I can also hear hints of dreampop throughout. There seem to be bits of Cocteau Twins, Slowdive, Smashing Pumpkins and The Cure in there. Were those bands big influences for you?
Nicky Palermo: Absolutely. That's exactly where this band is spawned out of. I grew up in a pretty eclectic family that kind of listened to everything under the sun. My old man listened to a lot of soul music, my mom was hippie but was also into early post punk and New Wave, my sister was a metalhead, my brother was a punk rocker, so I had a little bit of everything in my life. And during the '80s and '90s, there was a lot of stuff like The Cure , Cocteau Twins and Siouxsie and the Banshees floating around my house, so I had that stuff implanted in me pretty early.
RL: Your most recent album 'The Great Dismal' — how much of it was directly influenced by the pandemic?
NP: I had started demoing those songs a year prior to that whole mess. But, when I'm writing, I typically save the lyrical end of things for the recording process. I wait till I'm in the studio, because that is when I'm feeling things the most and hearing things in a more completed way. So we booked the studio two weeks before they shut everything down. We had to make a pretty hard decision of whether we were going to reschedule the recordings and scrap the sessions or if we were going to go into the studio and potentially be stuck there in Conshohocken. And we rolled the dice like we always do, and we went down there, and lo-and-behold, we got stuck in the studio.
So yes, it was impossible to ignore, but we always write about isolation and confinement, it's kinda become a theme with this band over the last decade, so it wasn't a big stretch. The big difference is that it's mostly been figurative in the past , but this time it came in a literal sense as well. A lot of the confusion and the uncertainty of what was going on and the world seeming to fold up around us, made it actually sort of a nice place to be — as f——d up as that sounds. Everything really made sense at that point with what we were doing, and by the end of it, I was pretty happy that we did what we did and got it all done, because the record as a whole lived perfectly within that year.
RL: So were you stuck in the literal sense? Were you sleeping in the studio?
NP: Yeah. We had an AirBnb behind the studio for a month. And, if you aren't familiar with it, Conshohocken is like something out of a Stephen King novel. It's close to Philly, but you feel like you are in the middle of nowhere. And it was just a ghost town. It felt so eerie to be there. Nothing was open except the beer distributer, so we drank a whole lot when we were there.
RL: You are releasing a new deluxe version called "The Great Dismal B Sides." Are there songs on this version of the record that you really loved which didn't manage to make it onto the original version?
NP: Yeah, they were all written with purpose, and they all had their own place in the record. We are not typically a band that overwrites and has stuff they don't use. Everything is usually laid out before we get to the studio. And all the songs felt like they should be on there so it was kinda tough to eliminate some. But to make a finished piece I had to choose a layout, and sometimes it goes beyond the actual songs. It's like laying out chapters in a book — it comes down to what is going to tell the story in the best possible way. And it wound up being that the actual title track on the record didn't make it onto the original record.
RL: Your show at Anchor Rock Club — will this be the first live show in front of an audience that you have done since the pandemic began?