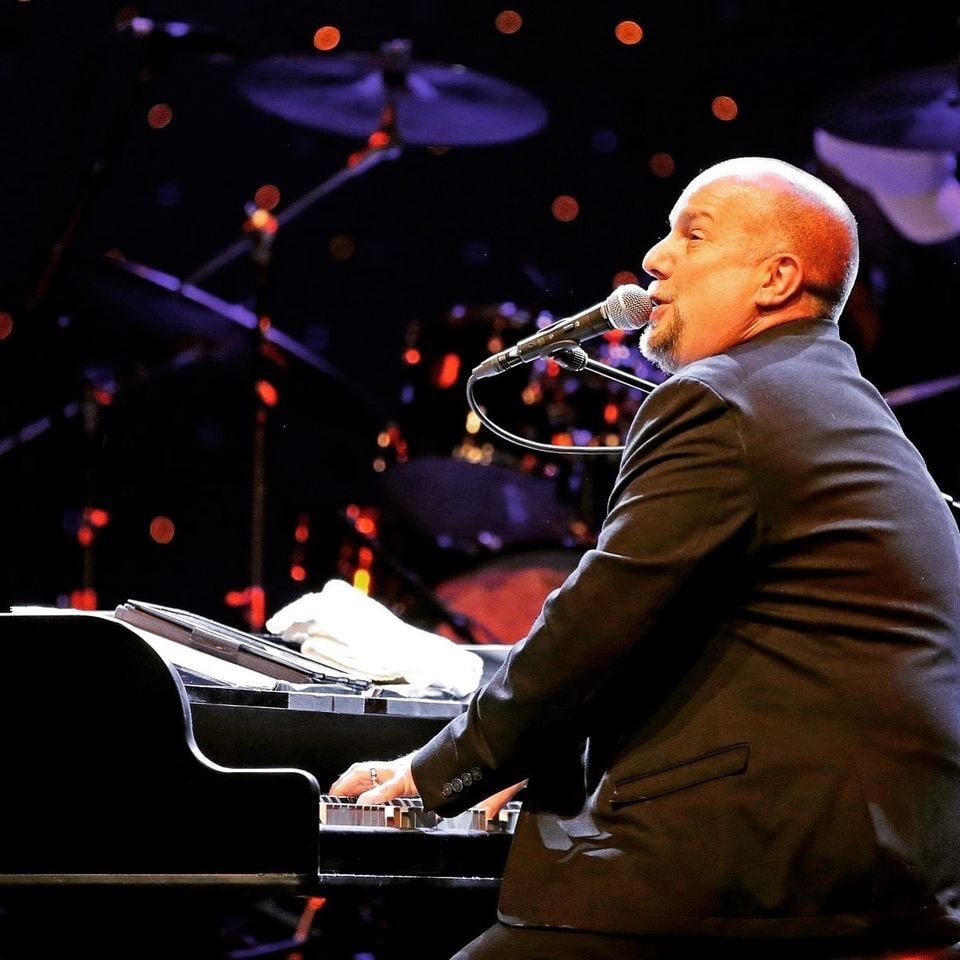 Harrah's Resort continues its Bayside Rock Live concert series on Friday, Sept. 25, with a performance from Songs In The Attic, a Billy Joel tribute band. Here's the inside scoop on the show.
Why you should go: In case you haven't noticed, the entertainment options in 2020 are vastly limited. No major acts are currently touring, so there is no chance to see a superstar like Billy Joel perform live. But those songs of his are still rattling around your head, aren't they? The easy solution is to head to Harrah's for the next best thing – a live show from Songs In The Attic. But aren't big, crowded events like concerts off limits? Not if done right. The Bayside Rock Live series takes place outdoors, and all ticket holders are given their own space for their group, far away from other concertgoers. It's socially distanced fun at its best.
What makes Songs In The Attic so authentic: Tribute bands are a dime a dozen these days, and while some can be quite skilled, others are not worth your time. Songs In The Attic is about as authentic of a Billy Joel recreation as you can get. Not only is the music performed note-for-note, but the actual sound of singer David Clark's voice is so close to Joel's that it's almost spooky. Plus, Clark is a Long Island boy and sports the same body type, bald head and style of dress as the piano man himself. After a few songs you will be squinting to make sure that it's not actually Joel up on that stage.
Songs you won't wanna miss: Truth be told, Songs In The Attic nails just about every tune in the Joel catalog, but certain songs just really shine.
"Scenes From an Italian Restaurant" is a complex, meandering suite which includes a beautiful sax solo in the middle of it. The band tackles all of this with supreme confidence, while allowing the musical dynamics of the various subsections to bring a dramatic and thrilling presence to the song.
"Piano Man" may be obvious and somewhat cliché, but there are few better and more beloved sing-a-long songs that this. Clark has been known to stop the band dead in its tracks so he can have the crowd sing the chorus in unison. It's impressive and makes for a fun moment.
"Prelude/Angry Young Man" comes bursting out of the gate with an almost theatrical energy, and it's hard not to smile as you watch Clark pull off some of the physical acrobatics required for the piano work during various sections of this tune. Drummer Gary Gonzalez does a masterful job handling the rapid-fire beats and prominent hi-hat work of Joel's longtime, former drummer Liberty DeVitto on this tune from Joel's 1976 album, "Turnstiles."
Be the first to know
Get local news delivered to your inbox!