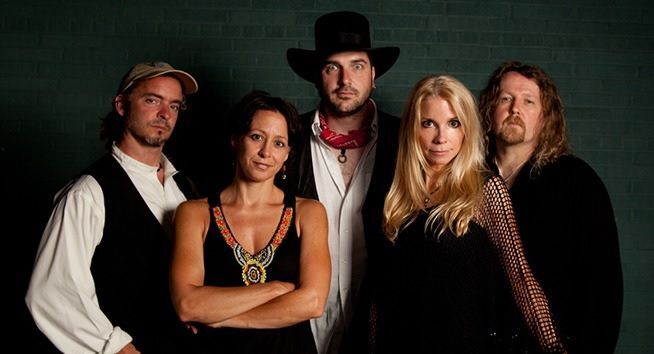 Harrah's Resort's Bayside Rock Live concert series continues its successful run of live performances from some of the best tribute acts around. This week, the Fleetwood Mac tribute band Tusk will appear at 7 p.m. Friday, Oct.9. Here is the inside scoop on the show.
Why you should go: With the weather still being cooperative, outdoor concerts are still a possibility for the time being. Harrah's has done an excellent job providing a safe, socially-distanced experience for the fans, providing each group of attendees with their own space to watch the show from. These days live entertainment is a rarity no matter where you go, and just about all big name acts have ceased touring, so a chance to see a top-notch tribute act is definitely your best bet in 2020.
What makes the band so authentic: There are few bands more challenging to do a proper tribute to than Fleetwood Mac. Their complex instrumentation and use of multiple lead vocalists – both male and female – require any decent Fleetwood Mac tribute to find sound-alikes for the vocal roles of Stevie Nicks, Lindsey Buckingham and Christine McVie, as well as musicians that can handle the load as well. Somehow Tusk pulls it off in stunning fashion both from a sonic and visual perspective, as the costumes and general look of the band is spot on as well. The band masterfully captures the spirit of Fleetwood Mac in their heyday.
Songs you won't wanna miss:
"Dreams"
Tusk vocalist Kathy Phillips does a stunning impression of Stevie Nicks, which leads the band on this Rumours-era classic. It's helped along by some soaring harmonies, thumping bassline and a note perfect wah wah guitar line, courtesy of Scott McDonald.
"The Chain"
Perhaps no other Fleetwood Mac song contains more stunning vocal harmonies than this, and Tusk not only does them justice, but knocks it out of the park, as each harmonic layer manages to stand out without getting lost in the shuffle. The song's complex - and at times meandering -stop/start arrangement is no match for the band either as blistering guitar solos are laid down with ease between impassioned vocal exchanges.
"Landslide"
The simple beauty of this ballad has made it a fan favorite since its release on Fleetwood Mac's self-titled 1975 album. The gentle, sparse arrangement allows both the lead vocal and piano accompaniment to shine in Tusk's rendition, while the wistful, earnest Nicks-penned lyrics seem to have the ability to connect with any audience. Get out your cigarette lighters for this one, and maybe a tissue or two.
Be the first to know
Get local news delivered to your inbox!