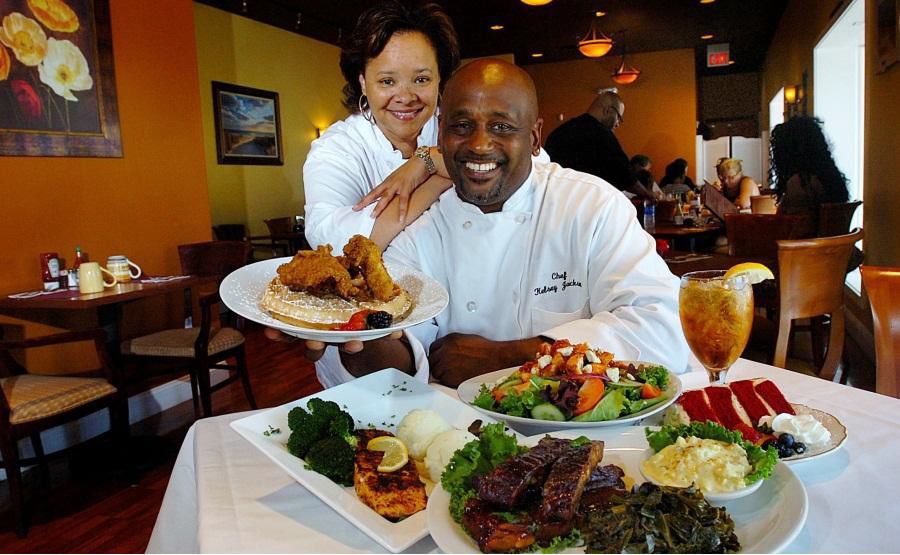 Monday marks the 25th anniversary of the day of service that celebrates the life and legacy of Dr. Martin Luther King Jr — MLK Day. And while many of you will dedicate a portion of the day to participating in any of the multitude of service opportunities available in Atlantic County, another way to celebrate is by paying homage to the chefs and entertainers shaping black culture locally. Here are five new ways to celebrate MLK this weekend.
Wing Wars IV is just around the corner and we are burning up with anticipation!
1 Dive into soul food. If you're in search for the best in local soul food, there's one place that tops everyone's list — Kelsey's in Atlantic City. The brainchild of Chef Kelsey Jackson and his wife Kim, Kelsey's is known as much for its menu as its music — this weekend, Kason Express plays on Friday and Stacia Lacole & Blac Soul Band on Saturday. Located at 1545 Pacific Ave. in Atlantic City. Go to KelseysAC.com for more information.
2 See a classic. Towards the beginning of the civil rights movement, a little known group called The Chesters changed its name to Little Anthony & The Imperials" and had their first major hit with their single, "Tears on My Pillow" in 1958. The culturally influential band was inducted into the Rock and Roll Hall of Fame in 2009. Catch them at 8 p.m. Friday at Resorts. Located at 1133 Boardwalk in Atlantic City. Go to ResortsAC.com for more information.
3 Try a cultural cuisine. For one of the best sushi experiences around, head to Kuro at Hard Rock Hotel & Casino Atlantic City, where executive chef Derek Powers manages a kitchen that specializes in a full range of Japanese specialties, including sushi, with panache. Located within the Hard Rock at 1000 Boardwalk in Atlantic City. Go to HardRockHotels.com for more information.
4 Head to 'The Mountaintop'. Head to The Celebrity Theater at Claridge Hotel for a special MLK Day performance of "The Mountaintop" starring two-time Broadway World Best Actor nominee and ADDY award-winning voice actor Leonard Dozier. A fictional depiction of Martin Luther King Jr.'s last night, the show takes place at 3 p.m. Monday, Jan. 20, with a follow up performance at 8 p.m. on Friday, Jan. 24. Located at 123 S. Indiana Ave. in Atlantic City. Go to Claridge.com for more information.
5 Stick with a classic. Dock's Oyster House, an iconic Atlantic City eatery, has been operating since 1897. And while we can't give him credit for the entire century, Executive Chef Stephan Johnson has been at the helm for over 15 years, creating some of the best soft shell crabs, crab cakes, and potato-crusted flounder in the world. Located at 2405 Atlantic Ave. in Atlantic City. Go to DocksOysterHouse.com for more information.
Welcome to the NFL's Final Four.
Be the first to know
Get local news delivered to your inbox!