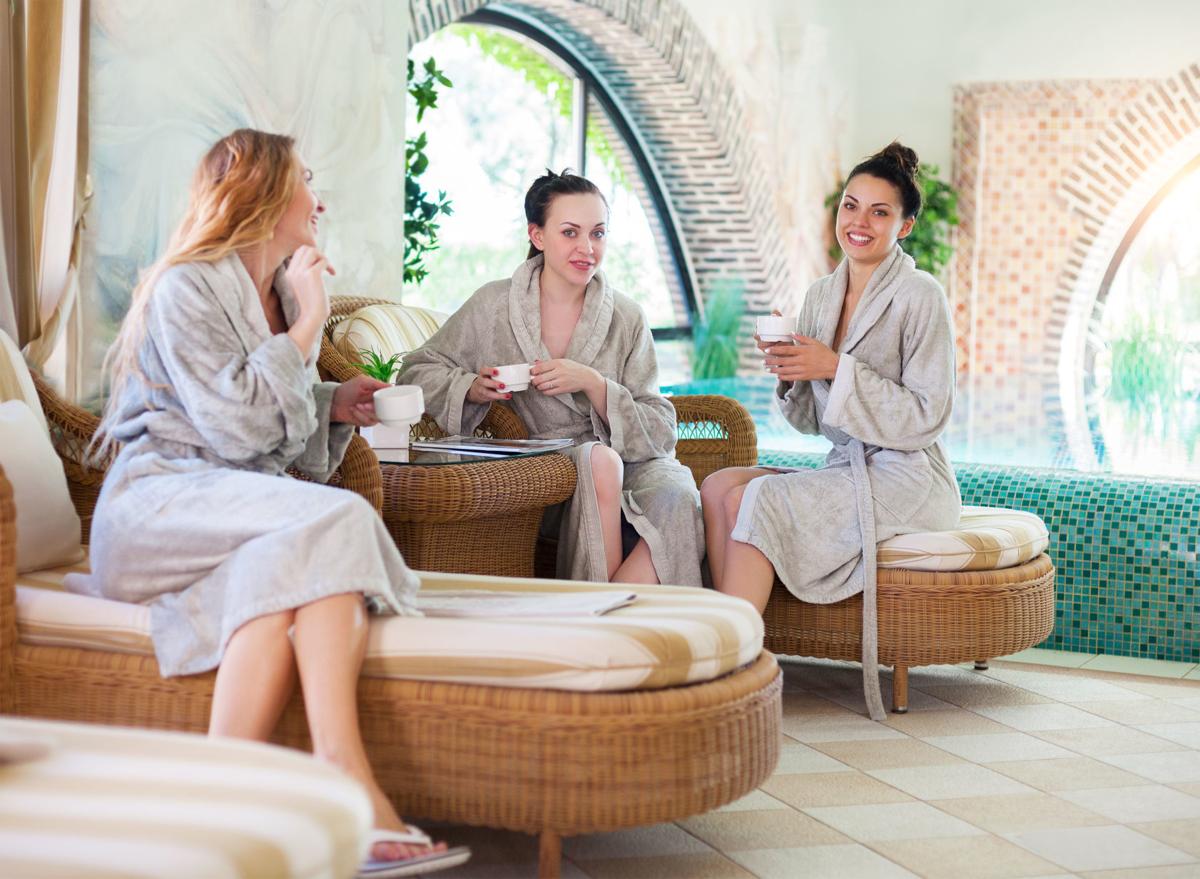 If taking better care of yourself was a part of your New Year's resolution, of if you've just been feeling the winter blues, Golden Nugget has the perfect event to turn things around. Get to Ladies Wellness Night at Golden Nugget for the TLC you need to get through the cold days of winter. Here are five reasons to go.
1 The pampering. Is there anything better than a little pampering? Get to Ladies Wellness Night for mini massages, mini facials, hors d'oeuvres and $5 drink specials. Guests also receive up to 25% off any treatment booked that night as well as up to 25% off select retail items from the retail corridor. If there's a better way to spend a Friday evening with your besties, we don't know what it is.
2 The price tag. A day relaxing at a day spa can get pretty pricey, pretty quick. And while we'd all love to spend the day kicking back someplace like Canyon Ranch in Arizona, it's a little too costly to become a regular thing. Not so for Ladies Wellness Night, which, at $10 per person, is barely a dent in your wallet.
3 The potential wins. In addition to the relaxing lineup — and really, wouldn't that be enough?— guests can expect raffles and gift giveaways all evening long. On top of that, guests will be entered to win an ultimate spa day package, so if you think those mini massages are amazing, keep your fingers crossed for the full package.
4 The giving back. All this pampering might make you feel a little giddy with fun and relaxation. But it's more than just that. All proceeds of the event benefit St. Jude Children's Research Hospital. Giving back never felt so good.
5 The post-party. If all that pampering made you feel like heading out to celebrate, you're in the right place. Stay on the property and head to Rush Lounge for music from Bobby & Kit until 10 p.m. followed by The Deck Band; or to The Wave Bar for Flashback Friday with Wanted DOA (a Bon Jovi Tribute Band) until 10:30 p.m. followed by Piano Fight Club with Eric Henkels and Pat Smith at 10:45 p.m.
Be the first to know
Get local news delivered to your inbox!