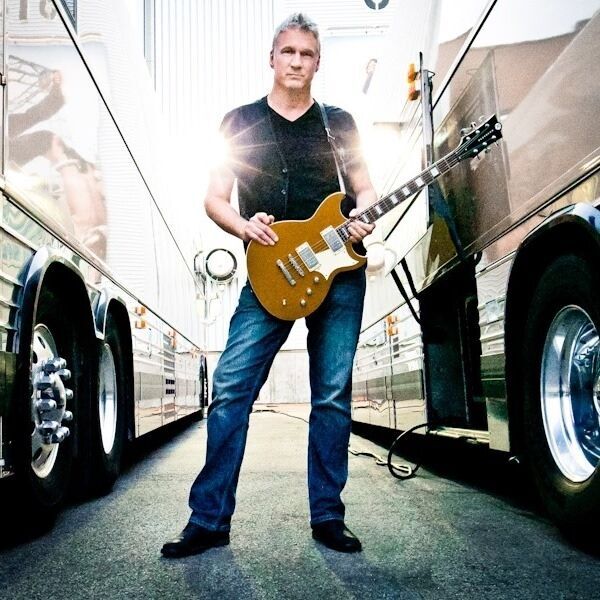 This Memorial Day weekend is going to be very different than last year. With mask restrictions lifted and COVID cases declining rapidly, local bars – especially with outside capacity — are back in major action when it comes to offering entertainment once again.
It's going to be a big weekend for live entertainment throughout South Jersey, but here are five places where we think you should kick off summer.
Mudhen Brewing Co.Mudhen may be known for their stellar list of craft brews made on site, but the Mudhen has also become the place to go for live music to enjoy while scarfing down some great food. The brewery will kick things off Thursday with Five Times Famous, a great duo that truly offers something for everyone's palate, mashing up tunes and genres and accepting song request challenges. On Friday, the five-piece Fat Mezz offers improvisational jams and psychedelic blues scorchers. Everyone loves the funky island vibe of Cheezy & the Crackers, which rocks the Mudhen on Saturday night, followed by The Locals — an energetic dance-rock band offering music from all decades of rock — and Space Camp on Monday for a reggae conundrum. Mudhen is located at 127 W. Rio Grande Ave., Wildwood. Go to MudhenBrew.com.
BourreThe New Orleans-themed Bourre on The Orange Loop in Atlantic City is really going all out when it comes to live music, even constructing the giant High Noon Beach Stage in its outdoor yard space. That stage will get put to good use this weekend, starting with the country music of Gas, Pedal Steel on Friday for Bourre's inaugural Cajun pig roast. The show begins at 7 p.m. and is free for Atlantic City residents. On Saturday and Sunday, it will be a double-feature of jam bands with the Grateful Dead tribute Splintered Sunlight kicking things off Saturday, followed by Joyride offering jams from the Dave Matthews Band on Sunday. Both shows are 7 p.m. The rocking weekend culminates with Constantine and the Frequency with "American Idol" finalist and Tony Award nominee Constantine Maroulis at 5 p.m. Bourré is located at 201 S. New York Ave, Atlantic City. Go to BourreAtlanticcity.com.
KixEveryone's favorite Sea Isle City hangout — Kix! — is back in action with a great lineup of music sure to please the locals and tourists alike. Veteran entertainment Jim Shaw will kick things off 5 p.m. Friday, the same time acoustic guitarist Daryl Freda will perform to keep things musical inside and outside. There's also Quizzo and Karaoke from 5 to 8 p.m., as well. Freda is back 5 p.m. Saturday before Legacy, one of the best party bands in the tri-state area offers music spanning the decades at 9 p.m. Then on Sunday, Freda warms things up at 5 p.m. to prepare for the E Street Shuffle to do their Bruce Springsteen tribute at 9 p.m. Kix is located at 120 63rd St., Sea Isle City. Go to KixSeaIsle.com.
Laguna Grill & Rum BarThe best non-casino beach bar right on the sand in South Jersey is Laguna, and the Brigantine-based fun center will continue to be one of the most popular places to visit thanks to its giant outdoor offerings and unparalleled view of the ocean. The music starts 6 p.m. Friday with Grooveheart, an 8-piece party band, with DJ JoJo playing between sets to keep things fun starting at 8 p.m. The afternoon groove gets going 1 p.m. Saturday with The Whitewalls, a Pennsylvania-based party band that can play anything and everything, followed by the alternative rock sounds of Smashed, the band featuring former Fuel drummer Kevin Miller at 6 p.m., with DJ JoJo spinning from 8 p.m. to midnight. On Sunday, enjoy the funky jams of the five-piece InCognito Band at 1 p.m., followed by the classic rock of the Dan Burke Band at 6 p.m. with JoJo back at 8 p.m. And on Memorial Day, the Whisky Killers wrap things up at 1 p.m. with a rock set. Laguna Grill & Rum Bar is located at 1400 Ocean Ave., Brigantine, or go to LagunaGrillAndRumBar.com.
Tennessee Avenue Beer HallTennessee Avenue Beer Hall has maintained a strong live music schedule throughout the pandemic, and they are going big to celebrate Memorial Day. The Beer Yard, complete with outside bar, firepit and astroturf, will be packed with live music all weekend starting with their resident country music star Glenn Roberts 9 p.m. Friday. Then the Beer Hall kicks off the first of its now-regular Saturday afternoon 5 p.m. gigs with singer/songwriter Shaun LaBoy, who has one of the best voices in South Jersey. At night, the Dirty Robots play a great mix of classic and alternative rock at 9 p.m. The Fourth Son, a Philadelphia-based solo project by Tim Connor, keeps the music flowing 5 p.m. Sunday before a true headliner takes the stage 9 p.m. Sunday when Eliot Lewis, the guitarist and keyboardist for Hall & Oates, as well as the recent keyboardist for new Rock and Roll Hall of Famer Todd Rundgren on his recent virtual tour, will play a free show at 9 p.m. Lewis will play songs from his many solo albums as well as hits from the bands he has played with, including Hall & Oates, Rundgren and the Average White Band. And if you are looking for a great way to wrap up the weekend, the acoustic sounds of Frank Chase & Emery Lynn should do the trick 5 p.m. Memorial Day. Tennessee Avenue Beer Hall is located at 133 S. Tennessee Ave., Atlantic City. Go to TennesseeAvenueBeerHall.com.
Associate Editor, At The Shore/ACWeekly