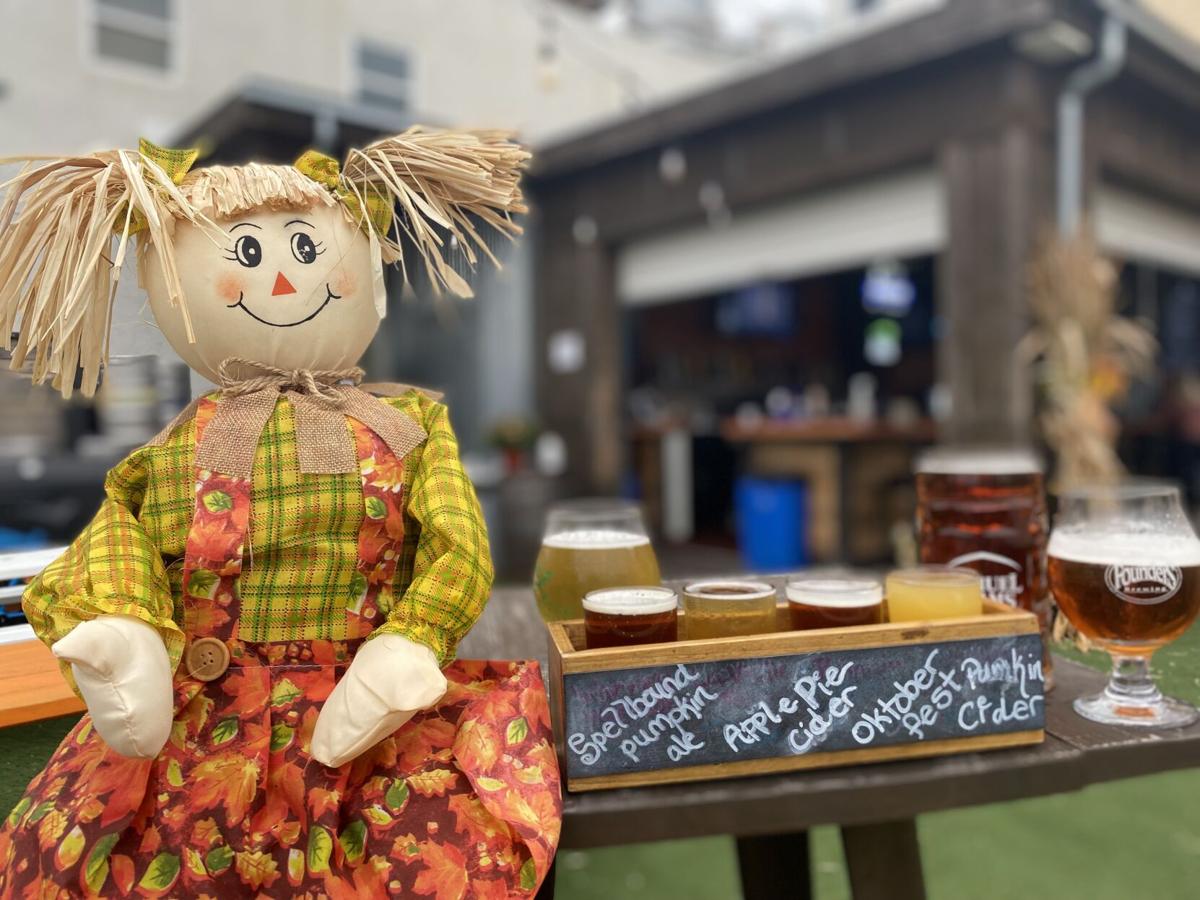 Halloween is near and pumpkin beer is here. One of the hottest beer trends of the last 15 years, pumpkin brews are a great annual fall tradition and the perfect way to usher in the season of the witch. So without further delay, we bring you our suggestions for 5 Great Spots to Drink Pumpkin Beer, which have really evolved into a variety of styles, in South Jersey.
Tennessee Avenue
Beer Hall
A beer lover's paradise, Tennessee Avenue Beer Hall offers 40 taps of draft brews along with a bevy of bottles, but things get even sudsier every fall as they load up on pumpkin beers, offering more pumpkin choices — and varieties — than any bar in the area. Stop in for a few pints and sample away on varieties such as Dogfish Head Punkin' Ale, Alltech's Lexington Brewing Kentucky Pumpkin Barrel Ale, Southern Tier Cold Press Coffee Pumking, Fegley's Devious Imperial Pumpkin, Glasstown Clash of the Pumpkins, Shafly Pumpkin Ale, Two Roads Brewing's Roadsmary's Baby, Downeast Cider Pumpkin Blend and Conshohocken Nightmare on East Elm Street. Now that's a selection. Tennessee Avenue Beer Hall is located at 133 S. Tennessee Ave. in Atlantic City. Go to TennesseeAvenueBeerHall.com.
Wingcraft
One of the best gastropubs in South Jersey, Wingcraft Kitchen & Beer Bar is also one of the best spots to grab some seriously tasty craft beers. They boast miles of taps with everything from IPAs to sours, but as far as the pumpkin department is concerned, right now they are offering Glasstown Clash of the Pumpkins, as well as Ludlam Island Brewery's Becky — a delightful local pumpkin ale brewed with lolorganic coffee. Wingcraft is located at 2010 Baltic Ave. in Atlantic City. Go to WingcraftAC.com.
Goodnight
Irene's Brew Pub
A Wildwood staple, Goodnight Irene's is a fun and laid-back bar and grill with an excellent selection of pizzas and other munchies. The bar has offered a rotating cast of pumpkin beers since they started arriving at the end of the summer, and right now you can find Tuckahoe Brewing's Holly Beach Pumpkin Ale, as well as Clown Shoes Pumpkin Sombrero and several other pumpkin favorites from craft breweries such as Southern Tier and Evil Genius. Goodnight Irene's is located at 2708 Pacific Ave. in Wildwood. Call 609-729-3861.
Chickie's & Pete's
The go-to for everything from seafood to suds, Chickie's & Pete's continues to be one of those spots where just about anyone can have a great time. And that includes fans of pumpkin beers! Grab a tasty pint of Dogfish Head Punkin' Ale, Shipyard Pumpkinhead Ale, Southern Tier Pumking or Warlock and officially put the summer behind you. Chickie's & Pete's is located at 6055 E. Black Horse Pike, Egg Harbor Township and right off the boardwalk inside the Tropicana Casino & Resort in Atlantic City. Go to ChickiesAndPetes.com.
Fitzpatrick's Crest Tavern
Since opening its doors in 2004, Fitzpatrick's Crest Tavern has been pleasing the crowds in Wildwood Crest with a family friendly atmosphere and a killer menu of traditional pub grub. Plus, the craft beer selection ain't too shabby either, and their pumpkin game is on point with two tasty brews right now: from which to choose. Take a break from your hectic week and relax with a Southern Tier Pumking, or spice things up with a Voodoo Ranger Atomic Pumpkin Spicy Release. You can't lose either way. Fitzpatrick's Crest Tavern is located at 9601 Pacific Ave. in Wildwood Crest. Go to CrestTavern.com.