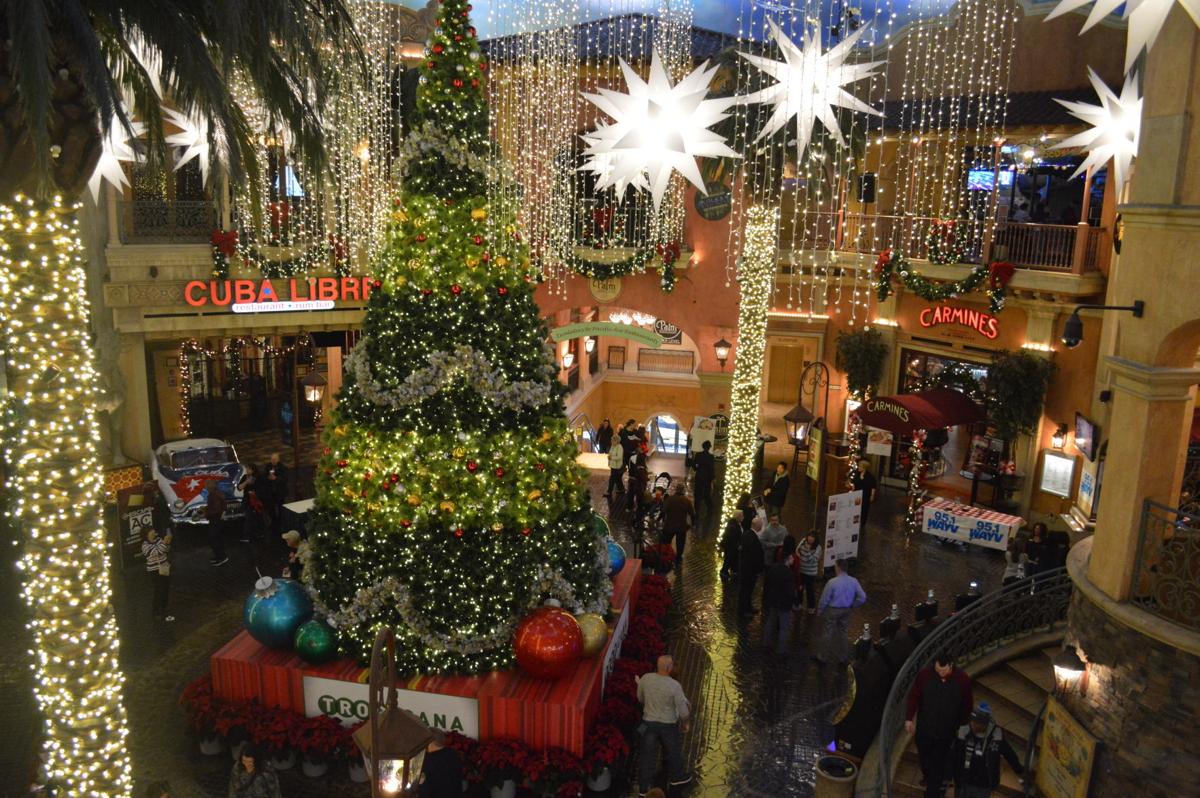 'Tis the season for tree lightings, starting with Tropicana's holiday musical light show 1 p.m. Friday, Nov. 17.
Tropicana's official Holiday Musical Light Show tree lighting will take place inside The Quarter and includes light refreshments for your enjoyment. The show features a 35-foot tree with interactive lights, synchronized to your favorite holiday tunes. Shows will be held daily from noon to 10 p.m., every hour on the hour, starting Friday and lasting through Tuesday, Jan. 2. Best of all, the event is a free way to start your holiday festivities.
It's hard to ignore the collective groan that ripples across the nation when pumpkin products start filtering back into eateries every fall — …
Tropicana is located at 2831 Boardwalk, Atlantic City. Go to Tropicana.net for more information.
—Jacklyn McQuarrie
Twista touches down at The Pool After Dark
Rapper, singer, song-writer Twista, along with DJ Pauly D, performed at The Pool After Dark on Saturday.
Photo: Tom Briglia/PhotoGraphics