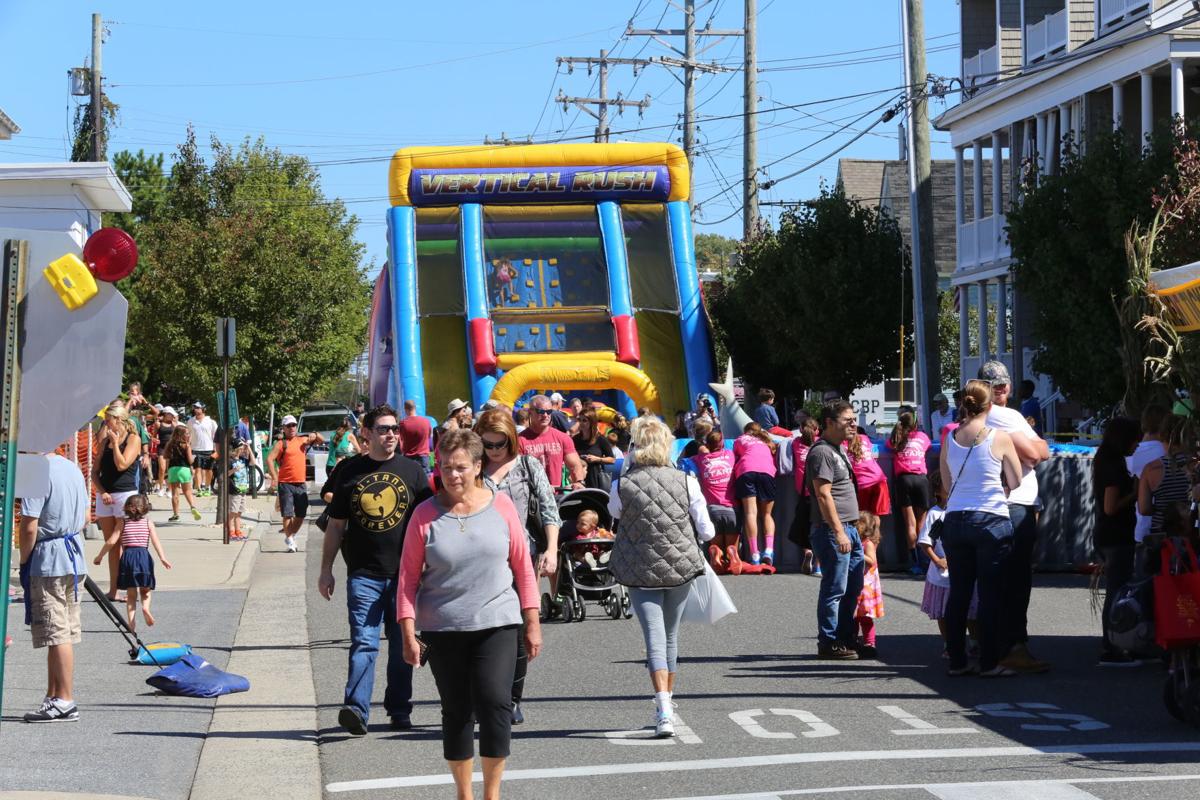 Fall begins with a full day of festivities during the 16th Annual Margate Fall FunFest by the Bay celebration, taking place Saturday and Sunday, Sept. 23 and 24, between Decatur and Coolidge avenues on Amherst Avenue.
Shop from more than 65 juried art vendors, who will offer everything from handmade pottery and fall decorations to jewelry and much more from 11 a.m. to 6 p.m. Saturday and 11 a.m. to 5 p.m. Sunday. A little hungry? Sample some goodies from area restaurants and food vendors, such as Barrels, Vagabond Kitchen and Taphouse, and Margate Dairy Bar, offering shakes, BBQ items, seafood, shaved ice and more to choose from.
Live music will be held on the 100.7 WZXL Sound Stage, ranging from country to rock and roll. Noon to 5 p.m. Saturday includes performances by Ken Shiles & CiBon, the Brandon Ireland Band, the Rhythm Wranglers, and more, with Sunday highlighting the Dan Burke Band and Jim Craine & the Atlantic City All Star Band, among others, from noon to 4 p.m.
New for 2017 are back-bay kayak nature tours, offered by Ray Scott's Dock, located at 9211 Amherst Ave., and benefiting hurricane restoration efforts in Texas and Florida. Attendees can also browse nature exhibits from the Marine Mammal Stranding Center, watch a turtle release demonstration, and have a live encounter with turtles 2 p.m. Saturday with the Turtlesingers.
1. The history. Belcoville is a tiny town — only eight blocks — which is why many who live i…
If the kids get a little bored, take them to check out the various amusement rides, including slides, a bungee challenge, mini-kart drag racing and more. To access multiple rides purchase a wristband for $20. Additional activities include performances by illusionists John Bundy and Morgan, a kid's character parade on Sunday, Dunk-A-Cop with the Margate Police Department, a yoga breathing demonstration, gymnastics demonstrations, an appearance by Miss New Jersey Kaitlyn Schoeffel amongothers.
Adults can head back to the festival grounds on Saturday night for Funfest After Dark starting at 8 p.m. The night includes live music by party band Mas Tequila Orchestra, wine and spirit tastings, and finger foods, held at Washington and Amherst avenues. Admission is $20. A portion of the proceeds benefit the Community FoodBank of New Jersey.
And finally, don't forget to bring your favorite four-legged pal along for the 21st Annual Steve & Cookies Dog Show, held at 1 p.m. Sunday at 9700 Amherst Ave. Registration is $20 and begins at 11:30 a.m. with pre-event activities including an agility course, photo opportunities, and more. A K9 demonstration will take place at noon, followed by the show at 1 p.m. Get creative, as categories include Prettiest/Most Handsome Dog, Funniest Halloween Costume and Most Original Halloween Costume.
For more information, go to MargateHasMore.com.
—Jacklyn McQuarrie
The Pool puts on Rozes colored glasses
The Pool After Dark was a little sweeter on Saturday, when Rozes hosted the party.
Be the first to know
Get local news delivered to your inbox!