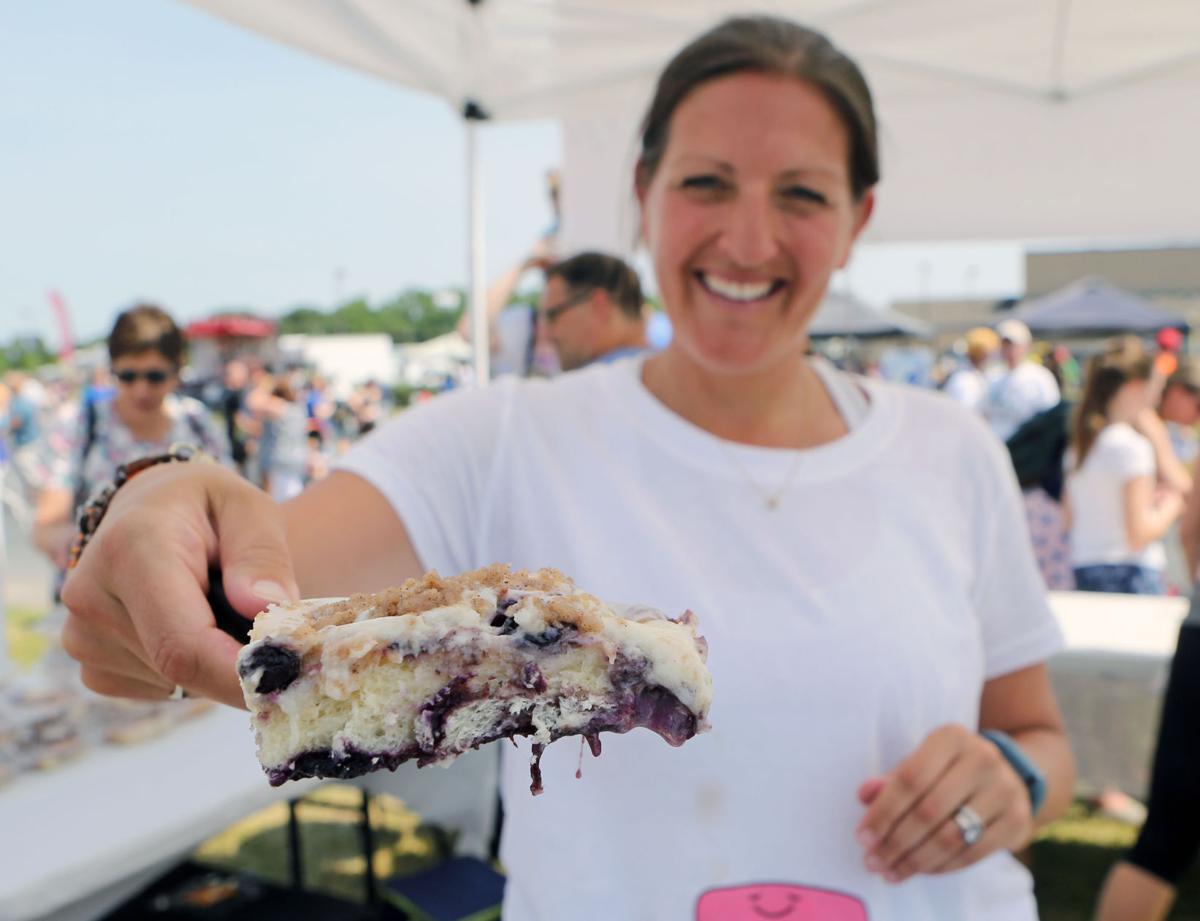 This year marks the 32nd annual Red, White & Blueberry Festival, Hammonton's celebration of patriotism and the town's greatest export: blueberries. It takes place 10 a.m. to 4 p.m. Sunday, June 24, on the grounds of Hammonton High School.
There's a lot to the Blueberry Festival, but the main draw is right in the name — the blueberries. Blueberry plants, cannolis, pies, crates of fresh blueberries and so much more will be on hand, along with a ton of craft vendors. For something a little more filling, check out the other food vendors participating. Or, come early to participate in the Hammonton Kiwanis Club's annual blueberry pancake breakfast from 7 a.m. to 1 p.m. on the festival grounds.
Performances will take place throughout the day, with DJ Nicky G kicking things off from 10 a.m. to noon. Then, Blueberry Festival favorite Stealing Savanah will take the stage from 12:15 to 1 p.m., returning for a second set at 2 p.m.
New this year to the entertainment lineup is an attempt to break the world record for most mini cannolis eaten. World-record-holding competitive eater Carmen Cincotti will be there to attempt to shove as many of the little delicacies in his mouth as possible in 6 minutes at 1 p.m. The annual blueberry pie eating contest will take place afterwards at 1:30 p.m. Jugglers, balloon artists, magicians, stilt-walkers and more will also be there to keep the kids entertained.
Hammonton High School, 566 Old Forks Road, Hammonton located at. Go to HammontonNJ.us.