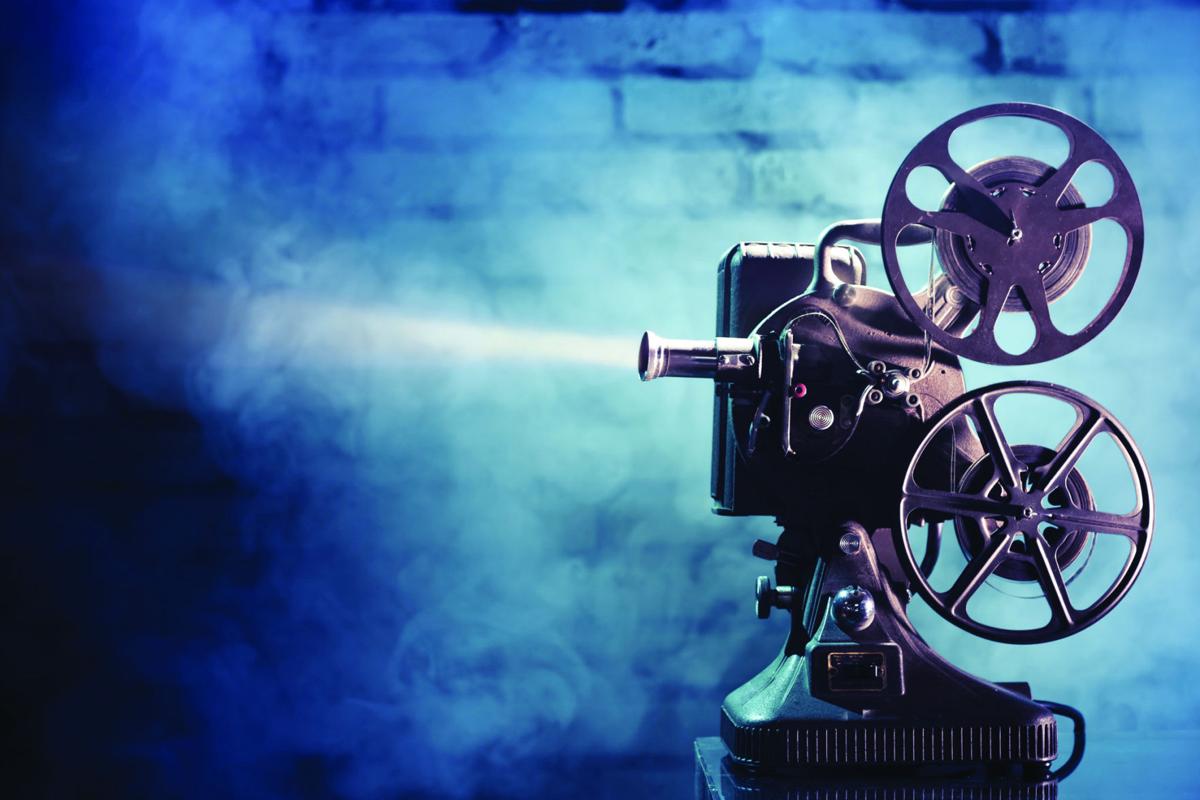 This weekend Atlantic City will change from a gambling destination to a silver-screen mecca when the 14th annual Garden State Film Festival descends on venues across the city from Thursday, March 31, through Sunday, April 3.
"We feel that it is very important to support the arts in Atlantic City in order to diversify the tourism profile," says Larry Sieg, director of marketing for the Casino Reinvestment Development Authority. "The Garden State Film Festival has proven to be a great event and a wonderful way for Atlantic City to appeal to another demographic other than the gambler."
As the Garden State Film Festival gears up for its third year in Atlantic City, this year promises to bring even more films, events, celebrities and excitement.
"Since we moved to Atlantic City, we have had the most exciting celebrities and even more traffic than before," says Margaret Fontana, executive director of the GSFF. This year, GSFF will feature international, domestic and local filmmakers, and screen 214 films from 17 different countries. "We are so excited to be hosting worldwide premieres of high-caliber films from England and all over the world."
This year's honoree and winner of the GSFF Independent Spirit Award is Sally Struthers, the Emmy-winning actress who has shined in roles on stage the screen, and has had a lifelong dedication to humanitarian work.
"Confused, I'm confused," Struthers jokes about receiving this year's Independent Spirit Award. "Have I done independent films? Sure, I've done a few and I will begin filming another right when I return home (from the Garden State Film Festival), but this is really such an honor and I'm so looking forward to visiting Atlantic City for the first time and catching up with my dear friend Ed (Asner, who is part of a panel)."
Struthers humbly credits her upbringing for her many years of philanthropic service with organizations such as the Christian Children's Fund.
"I've tried very hard to be part of the solution and not the problem. I'm a 'bleeding-heart liberal' as Archie Bunker would say," claims Struthers, who will be presented her award at a special dinner on Sunday.
In addition to the award ceremony and screenings, the festival will feature a series of panels and workshops.
"The panels are very mainstream and will be touching on the topics we see in today's news," Fontana says. This series will feature an "Actors on Acting Panel" with Ed Asner, Struthers and Al Sapienza 7 p.m. Saturday in The Green Room at Resorts Casino Hotel. Also featured will be a "Stop Motion" workshop with Mark Shapiro from LAIKA, who will take the audience through the animation process that brought the Oscar-nominated feature films "Coraline," "ParaNorman" and "The Boxtrolls" to the big screen at 24 frames per second. This event will be held 1 p.m. Saturday at the Claridge Hotel Ballroom.
Other presentations include Documenting History with filmmaker Jerri Rice, fresh from her historic trip to Cuba with President Barack Obama 1 p.m. Saturday and Activism and Hollywood with Michael Baldwin, Omar Sharif Jr. and Yoruba Richen who will discuss how Hollywood has impacted their activism and how they became advocates for LGBT rights, 1 p.m. Sunday. Both events will be held in The Green Room at Resorts. Individual tickets for the panels are $12 or included with the weekend pass.
The GSFF balances out its full schedule with some parties. Kicking off the festival 6:30 p.m. Thursday is the "Meet the Filmmakers Night," a cocktail reception sponsored by Life of Riley Vodka at The Claridge Hotel's Celebrity Theater. Following the reception, trailers of the films being shown at the festival will be screened.
On Friday, a Gala Cocktail Party will be held in the Ballroom at Resorts, which features live entertainment by Tony Day and Across the Globe Music Group. The first screening of the festival "Dough" will follow. Tickets for the Gala Party and screening are $25, or included with the weekend pass.
Finally, the black tie optional Awards Dinner will be held 6:30 p.m. Sunday in The Ballroom at The Claridge with a cocktail reception at the Holtzman Gallery. Tickets, which are $125, must be purchased in advanced and include dinner with a cash bar.
The 217 films will be screened in eight venues between Resorts, Claridge and Dante Hall throughout the weekend, with the majority of screenings taking place on Saturday. The films are generally divided into two-hour blocks. Each ticket to a block is $12, or $45 for a weekend pass that includes admission to all screening events as well as the Friday Night Gala Party, all panels, after parties and the screenplay reading. There is also a Saturday pass for $30 and a Sunday pass for $20.
GARDEN STATE FILM FESTIVAL
WHERE: Resorts Casino Hotel at 1133 Boardwalk; The Claridge Hotel at Park Place and the Boardwalk; Dante Hall at 14 N. Mississippi Ave. in Atlantic City.
WHEN: Beginning Thursday, March 31, through Sunday, April 3.
HOW MUCH: Tickets for most events are $12. The Friday Night Gala Party including the first film screening of "Dough" are $25.
The full weekend pass is $45 and includes admission to the Friday Night Gala Party and first screening. Saturday passes are $30 and Sunday passes are $20. Tickets can be purchased online or at the door. The Awards Dinner Tickets are $125 and must be purchased in advance, as tickets for this banquet will not be available at the door.
MORE INFO: For more information and to purchase tickets go to GSFF.org.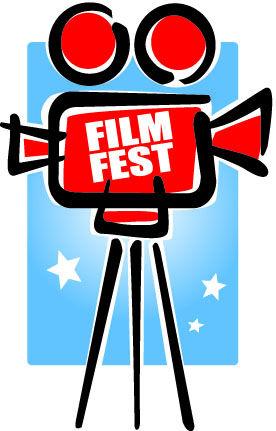 Thursday, March 31
Claridge Celebrity Theater
6:30 to 9:15 p.m.: Meet the Filmmakers
Friday, April 1
Resorts Ballroom
6:30 to 8:20 p.m.: Gala Cocktail Party
Resorts Superstar Theater
8:30 to 10:30 p.m.: Opening Ceremonies and "Dough"
Saturday, April 2
Resorts Superstar Theater
Noon to 2:30 p.m.: "Dance Diversity in New Jersey," "22 a Day No Way," "Catslaughter," "Jaime and Jonathan," "Inspired," "The White Spruce," "Papangul"
3:15 to 5:15 p.m.: "Success Reimagined,"
"Getting Ed Laid," "Baby Baby Baby"
6 to 8 p.m.: "Match," "An American Imbecile in Paris," "Blue Eyed Boy," "Interwoven"
8:45 to 10:45 p.m.: "Sexy Texie," "Dad in Mum," "Noticed," "Bada Bing Bada Boom," "The Shoemaker," "Havendale"
Resorts Ballroom
Noon to 2 p.m.: Script Reading
2:45 to 4:45 p.m.: "Rip it Up & Start Again," "Star Crossed Lovers"
5:30 to 7:30 p.m.: "Success Reimagined: Tara," "Finding Momma," "The Untold Story"
8:15 to 10:15 p.m.: "A Most Suitable Applicant," "Branches," "Cops and Robbers," "Coming Down," "Let Me Down Hard"
Resorts Horizon Room
Noon to 1:30 p.m.: "Civil War Prisons: An American Tragedy"
2:15 to 4:15 p.m.: "Peace," "The Nature of War," "1st Squad, 3rd Platoon," "Copper Wire," "A Nation without a Homeland,"
"Catalina y el Sol," "The War After"
5 to 7 p.m.: "Organist Nathan Laube Powers," "Notes for my Homeland," "Lima," "Since: The Bombing Pan Am Flight 103," "Choice "Mother""
8 to 10 p.m.: "Junkie Heaven," "Yin & Yang,"
"…In the Dark"
Resorts Screening Room
Noon to 2 p.m.: "The Right Way," "Benjamin Troubles"
2:45 to 4:45 p.m.: "Open Your Eyes," "A More Perfect Union," "The Bravest, The Boldest," "Embargo"
5:30 to 7:30 p.m.: "Good Business," "Treasure Map," "The Train," "House Broken," "Taking Stock," "I Wanna Love You Like a Reptile"
8:15 to 10:15 p.m.: "Hand Over Hand," "Ashes"
Resorts Starlight Room
12:15 to 2:15 p.m.: "Underhound Railroad," "Tour Guide,s" "His Name is Midnight," "Craving Cuba"
3 to 5 p.m.: "More Than Singing: Girls Choir,"
"Restorative Rythms: The Power of Music Therapy," "1001 Journeys: The Arab Americans"
5:45 to 7:45 p.m.: "Rowen," "Prose for Rose," "Oblivion Season"
8:15 to 10:15 p.m.: "Taking the Plunge," "The Visit," "We Remember," "Lost in Time," "The Red House," "The Light Theif," "Jack is Pretty"
Resorts Green Room
9:30 a.m. to noon: Open Talent Casting Call with Renate English *Email friendlyfacesmanagement@gmail.com for an appointment.
1 p.m.: Expert Panel: Documenting History with Jeri Rice
7 p.m.: Expert Panel: Actors on Acting with Ed Asner, Sally Struthers and Al Sapienza
Claridge Celebrity Theater
Noon to 2:15 p.m.: "Textual Relationship,"
"Good Ol' Boy"
2:45 to 5 p.m.: "Our People," "Reinventing the Reel," "Beverley," "The Radio," "East of Hollywood"
5:45 to 7:45 p.m.: "Chance," "Indigo Gray: The Passage," "Emily and the Lightning," "Teaming Up," "Tales of Creation," "Weed," "Best Friends," "Veneration"
8:30 to 10:30 p.m.: "An Alarming Night," "What's Eating Dad," "The Last Taxi Driver," "A Place in Hell"
Claridge Ballroom
1 to 2:30 p.m.: Hands on Stop Motion Workshop: 300,000 Clicks of a Camera: How LAIKA Makes an Animated Film
3:45 to 5:45 p.m.: "Coming to Terms,"
"The Battery Electric," "Black Hole," "Fools"
6:15 to 8:15 p.m.: "Mother of the Week,"
"Keep in Touch"
8:45 to 10:45 p.m.: ""Fixed," "Grace," "Just Like Today," "Terra Incognita," "More Than Once," "Little Fish," "SLLiP"
Dante Hall Theatre
Noon to 2 p.m.: High School Student Films
2:45 to 4:45 p.m.: "Her Song," "Bernard Died," "The Favor," "Leaving," "City of Roses," "Heightened," "Danny Dynamite," "All About the Dollar," "Intern: the Movie"
5:30 to 7:30 p.m.: "In-Kind," "Foreign Sounds," "Scheherazade," "It Happened Here"
Sunday, April 3
Resorts Superstar Theater
12:15 to 2:15 p.m.: "Pistons Re-Brand Manifesto," "The Last Viewing," "Benny's Recital," "Inquest of Desire," "Mommy's Box"
3 to 5 p.m.: "Failed," "Stand Up Guy," "Whispering Pines," "Colt 13," "Mary and Louise,"
"Heavy Objects"
Resorts Ballroom
12:30 to 2:30 p.m.: "We Came & Stayed; Coyt Jones/Ras Baraka," "Durga," "Before We Lose," "The Town that Disappeared Overnight,"
"The Pledge of Allegiance"
3 to 5 p.m.: "Pet," "Mae Day," "Blink"
Resorts Horizon Room
12:15 to 2:30 p.m.: "K2 and the Invincible
Footman," "Beneath the Olive Tree"
3 to 5 p.m.: "Turning Point," "Put Me on the Train," "Chasing Fairy Tail: Knight Club," "Fish," "Edible," "The Truth, A Short Film,"
"Hi-Glow Retro," "Nico," "Pizza Fiction,"
"The Bronx Dahmer"
Resorts Screening Room
12:30 to 2:30 p.m.: "The Game," "Dark Town," "Free State"
3 to 5 p.m.: "Clean Streets," "Solitude," "Idiot," "The Truth About Lies"
Resorts Starlight Room
12:15 to 2:15 p.m.: "True Sound: The Vintage Vibe Story," "A Man, A Horse: Portrait of Romon 'Tito' Moya," "Burn Outs: A Dream of Drag Racing," "Imminent Threat"
2:45 to 4:30 p.m.: "A Good Man," "Girl Night Stand," "#Roommates," "Stuff"
Resorts Green Room
1 p.m.: Expert Panel: Activism and Hollywood with Omar Sharif, Jr. and Yoruba Richen and moderated by author, Michael Baldwin
Claridge Celebrity Theater
12:15 to 2:15 p.m.: "At the End of The Line," "Hands Of Flame," "Lessons From The Past For The Future," "Yellow Stars of Tollerance," "Zeichnen Gegen das Vergessen (Drawing Against Oblivion)"
2:45 to 4:45 p.m.: "Birthday," "Right of Passage"
Claridge Ballroom
12:30 to 2:30 p.m.: "Traffic Stop," "Tiny Town," "The House is Innocent," "After Sandy"
3 to 5 p.m.: "Bass Drum Concerto," "We'll Be Coming Home," "Blueberry Cupcakes," "The Map," Truck 20's Location"
Claridge Grand Ballroom
6:30 p.m.: Awards Dinner (Advanced ticket purchase only)
Dante Hall Theatre
12:30 to 2:30 p.m.: "The Adventures of Mr. Silent," "The Adventures of Mr. Silent — Chess Pains," "Meeting Superman," "The Shattered Mind"
3 to 5 p.m.: "Conundrums," "Reflections,"
"The Anthropologist"