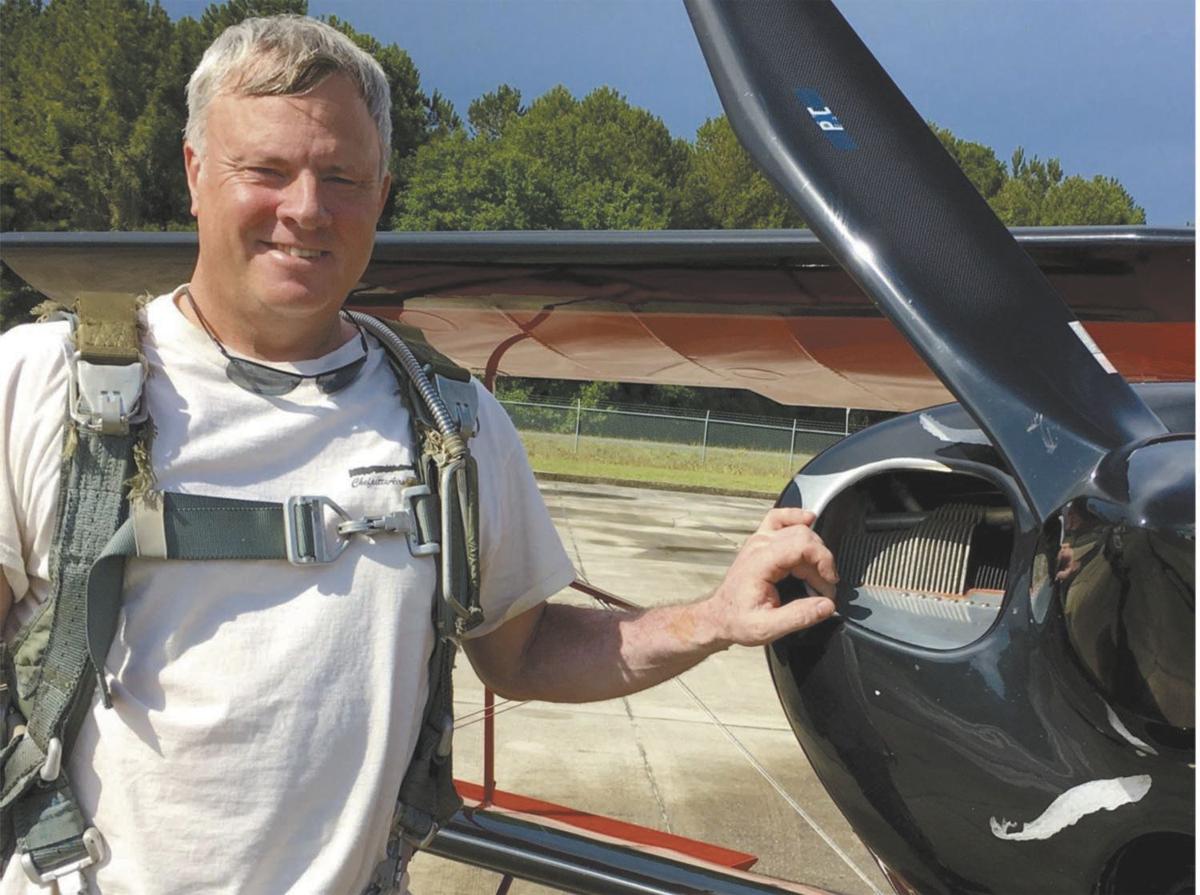 It's all fine and good to watch airshows from the ground. For years, the vicarious ecstasy of seeing an agile plane spin, tuck and roll through the air has brought swarms of people to Atlantic City for their annual Airshow, this year taking place from 10:40 a.m. to 4 p.m., Wednesday, Aug. 17.
But we know what it's like to see the artistic swoops of smoke and hear the bombastic noise of metal cutting through air at incredible speeds. What we don't know is what it's like to actually control that metal.
We asked four pilots flying in the Atlantic City Airshow — Larry Arken, Clemens Kuhlig, Mark Burgess and Scott Francis — about their experiences performing the logic-defying maneuvers we love to gape at with our feet safely on the ground. From their first time doing aerobatics to near misses, here's what they had to say, straight from the pilots' mouths.
Atlantic City Weekly: When did you first know you wanted to be an aerobatic pilot?
Clemens Kuhlig: My parents took me to an airshow when I was 8 years old up in Rhode Island. That was the moment. There was a guy who was flying in that show and he was a Pitts (airplane) dealer. My mom talked to him after the show and managed to get us a ride (with him). I was 10 at that time ... He put me in the front seat of his Pitts and we did aerobatics. I was so short I could only see out the side, so instead, I was looking at the airspeed indicator. We did a hammerhead maneuver where go from like zero to 180 in just a few seconds. That little seven second span — that was it.
Larry Arken: My dad started the (Skytypers) Airshow team way back when. I got interested when I was very young in flying and I got into the business side of it when I was in my teens.
Mark Burgess: I wanted to do aerobatics before I ever even joined the Navy. I was a gymnast first when I was in high school. I loved to flip around and see the world upside down. It was a natural progression.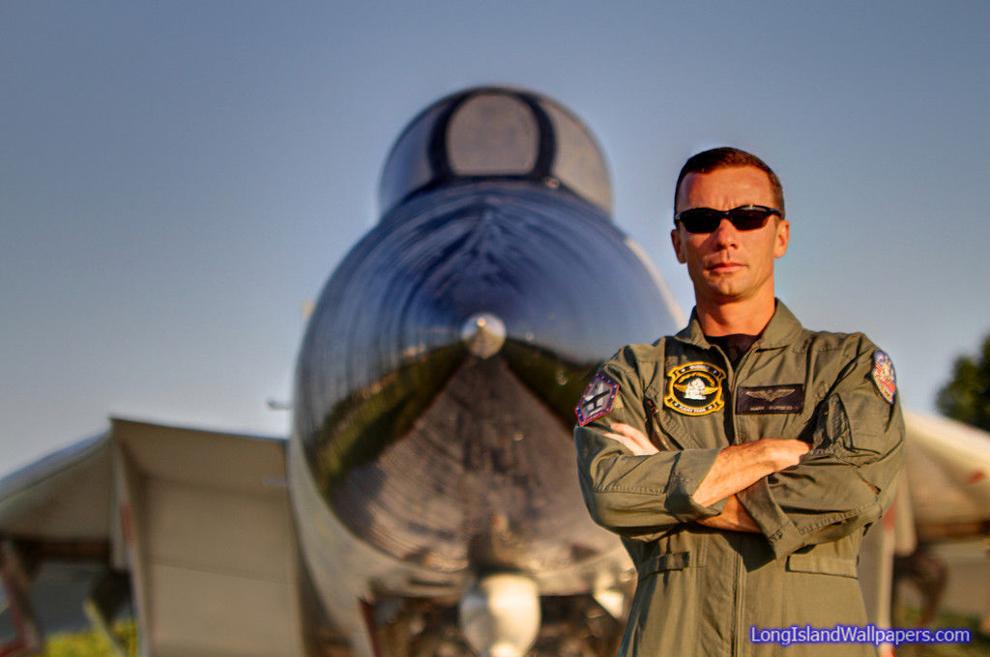 ACW: How did you take that ambition and make it a reality?
Scott Francis: Just before 2003 I got a little bored flying straight and level. I decided to take a series of a few aerobatics lessons. I just wanted to scratch the itch and be done with it. But the guy I was training with was into aerobatics competitions and he kind of twisted my arm and encouraged me to start competing. So I did and bought an aerobatic airplane. Then, eventually, I got into airshows.
CK: I started flying gliders when I was about 15. I got my glider license before I got my driver's license. Then I got my private airplane license right after I did a basic aerobatics course. It took 10 years just to get that far. I met a guy down in Florida who had a Pitts like the one I got the ride in so many years ago … He trusted me enough that he let me fly his airplane by myself, so that was pretty special. He's the exception to the rule when it comes to aerobatics.
You can't do aerobatics renting airplanes because the insurance is too high. He wound up selling that airplane and I was out of luck. Eventually, I just decided to build my own airplane.
ACW: What was your first maneuver in the air like?
LA: I went out when I was a young boy. My dad had gotten a friend of his who was a military Air Force training command pilot and we took one of the SNJs and went out there and did loops and rolls. I remember coming back and it was like being thrown around on a bronco. Of course, over time once you practice, it's like going in slow motion.
CK: I did the glider training and part of that is doing spins. That was when I was 14 or 15 years old. The first time you do it the instructor's in the back seat. The thing that's memorable about that is that things are happening so fast. So you're doing a two-turn spin and you're trying to count in quarters. Because it's so new, it's like a sensory overload. But after you do it a few times it starts to slow down and you learn what you're actually doing.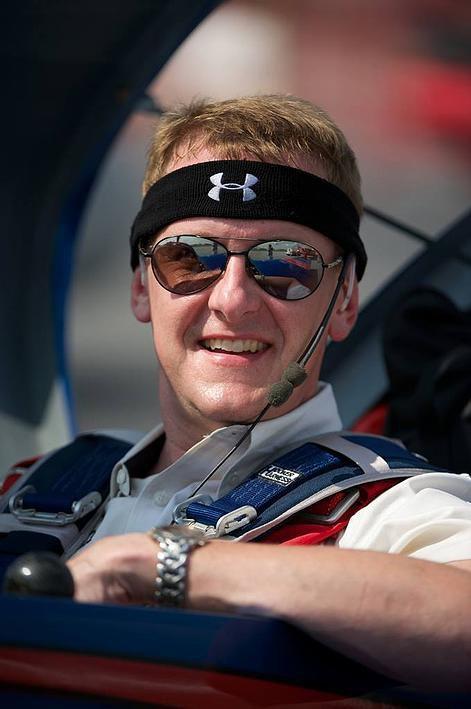 ACW: What's your favorite maneuver to perform?
MB: With the jets, the most fun is doing the high-speed flyby. It's something that you don't see out of aerobatic pilots, but from a jet you can do the high-speed pass. You're in front of the crowd quick and then you're out quick.
SF: I like the Lomcovak. It's a tumble where you get the airplane somersaulting end over end, and it exploits the gyroscopic properties of the propeller to make it do that. At first it's a very unnatural thing to do in an airplane. But once you've done it a few times and you get better at it, it's extremely fun.
ACW: Any near misses?
MB: Many, many times. Every pilot that flies has a situation that you didn't expect or you didn't try to put yourself into. But, you learn how your particular aircraft reacts under certain flying conditions. Sometimes it does things you didn't expect. You learn as you go. We do a two-plane show, so there's always more danger when you're in it with another person.
SF: Not really. When you learn aerobatics you generally want to start with good training and start up high. With altitude it gives you the chance to recover your mistakes. As you get better and work your way down you have much more skill and will either not making a mistake, or if you do, you recover much more quickly.
ACW: How do you stay so coordinated in the sky with other pilots?
LA: During the show we basically isolate ourselves. We don't do anything except think about our flying and joke around with one another. When we're out there there's a discipline. Nobody talks except me and the lead solo. We give commands and people listen. They only speak out when they have a problem or they're supposed to give a call as part of the script. Everybody knows what to expect and that's what keeps everybody's head clear.
MB: Practice. The second pilot I fly with, he's also an ex-Navy fighter pilot himself. So the amount of training we get in the military, there are a lot of things we can do together almost unspoken. Through years of experience with flying, we know what calls to make.
ACW: What's your favorite airshow to perform at?
CK: I've flown some small ones and they're really cool. They're local, small airports and they're just so excited to have you there. I do a show in Culepeper, Va., and they were the first ones to hire me. When I got my certification I just started calling people, and it's very difficult to break into because nobody knows who you are. But Culepeper said, "Yeah! Come on up." I have a special place in my heart for them.
MB: I do love Atlantic City. It's a beach show so you get a couple million people out there watching. It's such a great environment.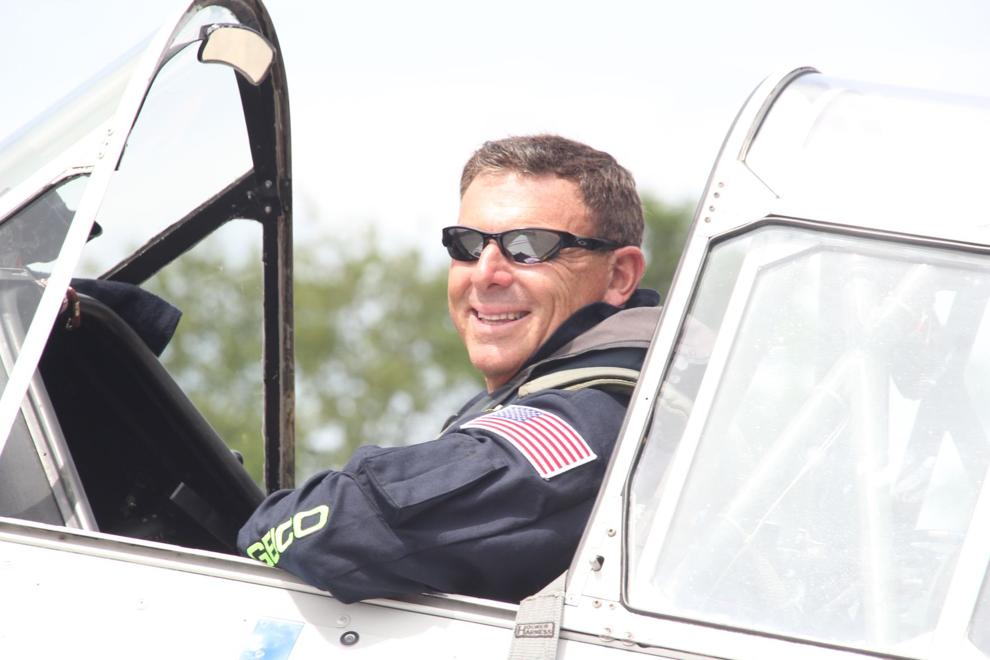 ACW: What's your favorite thing about the Atlantic City Airshow?
LA: It's exhilarating. You see all the boats lining the water and the people hanging out on the boardwalk and at the hotels. Our team and our sponsor Geico are very, very supportive of the military. We have veterans on our team. The Atlantic City Airshow pays a tribute in many ways to the Armed Forces, and that's a real feel-good thing for us.
SF: I've never flown the Altantic City Airshow before, but I'm really looking forward to it. I like flying in front of people. For me this year, Atlantic City will be the biggest show, as far as attendance. I've flown a lot of shows but to me, quite honestly, the more the better. I love to inspire kids. I love to show people what airplanes can do and have them be entertained.
Atlantic City Air Show
WHERE: Over the beach and Boardwalk in Atlantic City
WHEN: 10:40 a.m. to 4 p.m. Wednesday, Aug. 17
HOW MUCH: Free
MORE INFO: Airshow.ACChamber.com