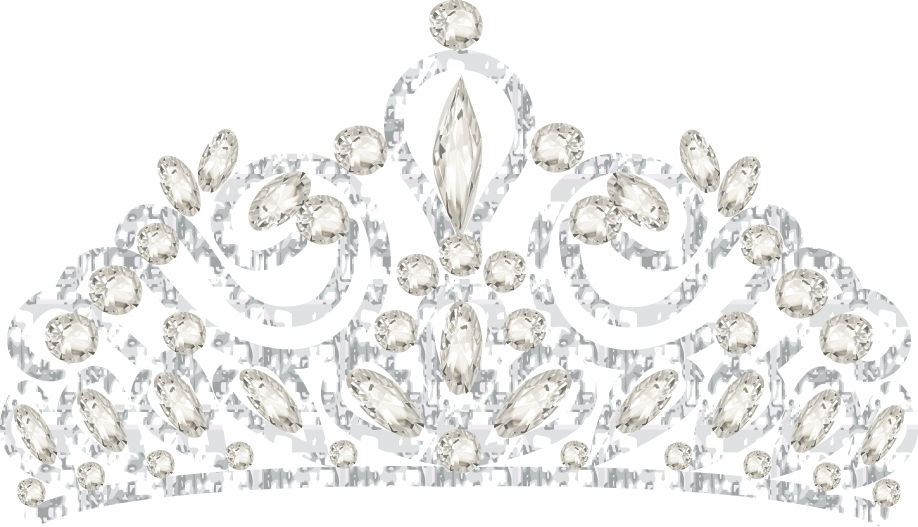 To assume that the young women competing in the Miss America pageant are just beauty queens strapped into glittering dresses would be incredibly reductive. These are women who have created organizations that serve their community — women who are so well-spoken and educated that they can answer loaded political questions in just 20 seconds. On top of all of that, they can spin around in heels — enough said.
So, I made it my goal to learn the ins and outs of the pageant world. I wanted to know how to walk, talk, pose, do my hair and makeup and overall exude confidence and personality like the women that grace our television screens once a year during the Miss America pageant.
As to my prerequisites for taking on this challenge, I used to dance (I wasn't very good); I also used to do musical theater (I never got the lead, but I can box step in the back with the best of 'em). All of this to say that I am fairly comfortable on stage. In college I majored in communications, so my degree at least says that I'm an OK communicator, as well. And I wear heels to work maybe three times a week, so I have that going for me.
My coach for the day was Dr. Joy Jones, Mrs. New Jersey 2013, second runner-up to Mrs. United States in Las Vegas, finalist in the Miss USA and Miss America systems, pageant coach, corporate trainer, assistant professor of communication at Atlantic Cape Community College, with a Ph.D. in Organizational Leadership and a long resume working in the field of communications. Jones is a walking billboard for the pageant system. She's articulate, professional, charming, has amazing posture and never lets an "um" or "like" pass through her lips. Needless to say, she had a lot to teach me, not only about how to excel in a pageant, but how to be a more confident human.
"Whether I'm coaching an executive client or a pageant client, I always send them an intake form about what their short-term and long-term goals are," Jones says. "The skills these girls get when they're practicing for an interview or even onstage presentation, it gives them confidence, interview skills, speaking skills that they can use as a platform for change in their community or for future careers."
Her tips are applicable to anyone who's interviewing for a job, trying to foster good relationships in their workplace, or just trying to be a better communicator. So even if you're not planning to enter a pageant any time soon, listen up, as these are tips to use in your daily life.
Interview
In her coaching, Jones focuses on perception and first impressions, which can make or break you in a pageant. During the interview, she suggests being conversational, memorable and personal.
"I always tell people to remember that they have your resume," Jones says. "They know that everyone in this pageant is going to be intelligent. That's not an issue. You have to make them like you and make a connection. It's okay to laugh or say something funny."
Jones says to cut out all distractions in the room and focus when a judge asks a question. Look directly at the judge who asked the question and then the others to bring them into the conversation. Always stay "on-brand." Jones explains that you can control an interview by bringing the questions back to your platform.
Judges may also ask what she calls "dumb questions," intended to see if the contestant can handle a question that they haven't prepped for. For example, Jones was once asked, "When have you been bad?" Use these moments to show personality. Jones' answer was, "I don't think we have enough time."
Body language
Keep your shoulders open and never cross your arms, which indicates that you're closed off. Stand up straight, with your shoulders back and lifted — what Jones calls the "power stance". Make sure your facial expressions match what you're talking about — in other words, don't brandish a smile while talking about Syrian refugees.
The stance
The "power stance" can be boiled down to this: shoulders back, straight spine, feet in a T with one foot positioned by the arch of the other, and a slight twist of the shoulders.
The walk
For evening wear, the walk is slow. Walk with your hands brushing your sides, so your arms will have a slight bend. When you walk by the judges, make eye contact for as long as you can, before turning back around. After walking the circuit, before going offstage, pause and hit "the stance." Advanced struts include a slightly serpentine path that makes your hips, and subsequently the gown, twist.
For swimsuit, the walk is faster and more fun. Again, eye contact with the judges as you walk by is important. Sometimes hands can be placed on hips. Sometimes an extra twirl is thrown in mid-walk (an advanced move). Tip: women often do squats, lunges or pushups, which makes their muscles look more toned before they head out.
Talent
Don't try to replicate something that's popular at the moment. It's better to go with something that's classic or unfamiliar. Overall, you don't want to open yourself up to comparison, because, let's face it, if you sing "Hello" you'll never be Adele.
If you can't sing, dance or play an instrument, don't fret. Jones points to one talent last year, Miss Colorado's monologue about nursing, a great example of an unconventional talent that worked. But no matter what you do, make sure you "show technique and be entertaining."
Hair and makeup
Jones calls herself "unorthodox" when it comes to hair and makeup, advising that if you can do your hair and makeup yourself and it looks good, skip the professionals.
"The sooner you can become independent, the better. The more you have to rely on people the more stressed you are," she says, recalling lines of frazzled girls waiting to get their hair done.
Overall, she advises that your hair and makeup should make you feel comfortable and beautiful. Ignore trends and make sure you still look like yourself.
Q&A
The Q&A can be tough, and the Miss America contestants most likely have a prepared answer for every hot-button topic that might be thrown their way. If possible, Jones suggests it's best to avoid political candidates and stay consistent with one's platform.
"When people get asked questions they need to answer honestly from their heart, stay positive and try not to get into political candidates," she says.
Backstage etiquette
Stick to your plan. Don't get caught up with what others are doing. And always put your name on your stuff.
"When you're backstage enjoy the experience," Jones says. "That will foster your behavior and your interactions."
My self assessment
I'm going to give myself a solid B- when it comes to my pageant training. My walk was okay, but could have used a little more swivel. I think I nailed the slow turn, but avoided the fast turn like the plague. Jones' tutelage definitely made me more aware of my posture, even when I was just chatting with her. I also became hyper aware of my "ums," "ahs" and "likes." I don't think I overly use such verbal pauses, but I need a lot more work before I'm ready to hit the Miss America stage.
Judge for yourself how well I did by watching the video above.
JOY JONES
WHO: Pageant coach and corporate trainer
MORE INFO: Call Joy Jones at 609-837-2423 or email jjones@atlantic.edu.