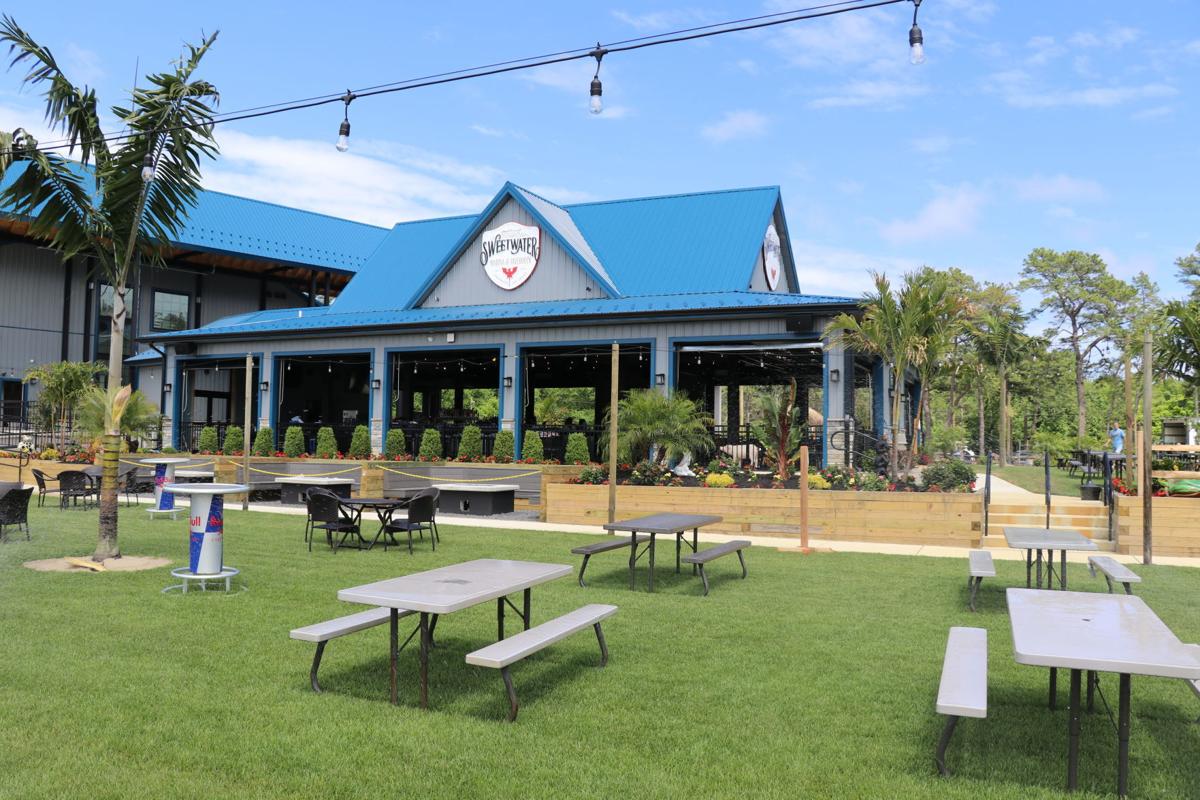 Apparently, no one told fall that it wasn't supposed to arrive so quickly. But for motorcycle enthusiasts, fall can never come too soon.
With perfect riding temperatures, beautiful foliage and less traffic on South Jersey roads, you will see plenty of motorcycles out and about for the next month or so.
Here are 5 bars/restaurants worth taking a ride to … not just for their great food, but for the awesome ride getting there.
The Pic-A-Lilli Inn
Perhaps the most popular biker spot in South Jersey, The Pic in Shamong is a family-run destination with plenty of outdoor options to satisfy nearly anyone during these COVID times … and plenty of parking. With regular live entertainment, plenty of awesome football specials and even occasional Bike Nights, the wings are the main attraction, but the corn fritters are worth jumping in the saddle alone for. Check out All-you-can-eat-wing night on Wednesdays; and Yuengs, Wings and Things on Mondays with $2 Yuengling pints, $6 pitchers and BOGO wings; If you're coming from the Atlantic City area, it's also an awesome ride up Route 30 to Route 206. US-206, Shamong, 609-268-2066, PicALilli.com
Deauville Inn
If you are heading south, there are plenty of spots to stop on the scenic, waterfront Ocean Drive, but none as busy or popular with the bike crowd than the Deauville Inn in Strathmere. With new ownership, an extensive renovation to recapture the historic restaurant's Roaring Twenties and Prohibition-era atmosphere and even consulting help from "Bar Rescue" host John Taffer's management company, the Deauville is impressing new customers every day, while making sure longtime customers don't stray. With lots of parking, gorgeous deck seating, beach chairs right on the water and a view that is hard to beat, the Deauville is hog heaven. Grab a lobster roll, fish tacos and a bucket of Coronas while listening to live music and enjoy! 201 Willard Road, Strathmere, 609-263-2080, DeauvilleInn.com
Sweetwater Marina and Riverdeck
It seems every biker has been to the Sweetwater Marina at one point or another, but you haven't really been there if you haven't seen its most recent renovations. The place is just amazing. With manicured lawns overlooking the Mullica River, this all-weather, outdoor tiki bar in the former Sweetwater Casino site is once again becoming THE biker destination of South Jersey. With live music regularly, the Sweetwater is literally an oasis in the middle of nowhere. The food is as good as the views with keepers including Backwoods Nachos, wings, burgers, a crab cake sandwich and even a pork roll, egg and cheese if you're always in the mood for breakfast. Enjoy the ride on Atlantic County Road 624 through the Port Republic Wildlife Management Area and Route 575 near the Nacote Creek Preservation Area. 2780 7th Ave., Sweetwater, 609-668-1545, SweetwaterRiverDeck.com.
The Watering Hole Cafe
Set on 12 acres of Pinelands, there aren't too many nice days outside that you don't see The Watering Hole's parking lot full of bikes. This no-frills bar offers plenty of outdoor seating, live music every weekend and plenty of specials to lure people to the backwoods of Mays Landing, including all-you-can-eat pasta on Mondays for just 9 bucks, $2 tacos on Tuesdays, $7 meatloaf dinners on Wednesdays and rib night on Thursdays. Getting to the former stagecoach stop could be a lot of fun, whether heading up Somers Point-Mays Landing Road from the south, or through farmland on Malaga, Weymouth and Elwood roads. 6494 Weymouth Road, Mays Landing, 609-625-9300, WateringHoleCafe.com
The Lower Bank Tavern
Known as the "gem in the pines" or "the place to eat in the pines," The Lower Bank Tavern is a place of legend. The hidden gem can be found close to Wharton State Forest just west of Route 9 in New Gretna and is 10 minutes east of Batsto Historic Village on Route 542, and there is nothing flashy or fancy about this place. It's just about great food from friendly people. It's the place you can find a great half-pound burger or a whole fried chicken dinner for 12 bucks. Priced right and served with a smile, the only thing that beats The Lower Bank Tavern's food – and its extraordinarily inexpensive drinks (Keystone Lites anyone?) — is the ride getting there through the tranquil Pine Barrens. 1509 Route 542, Lower Bank, 609-965-6936
Be the first to know
Get local news delivered to your inbox!