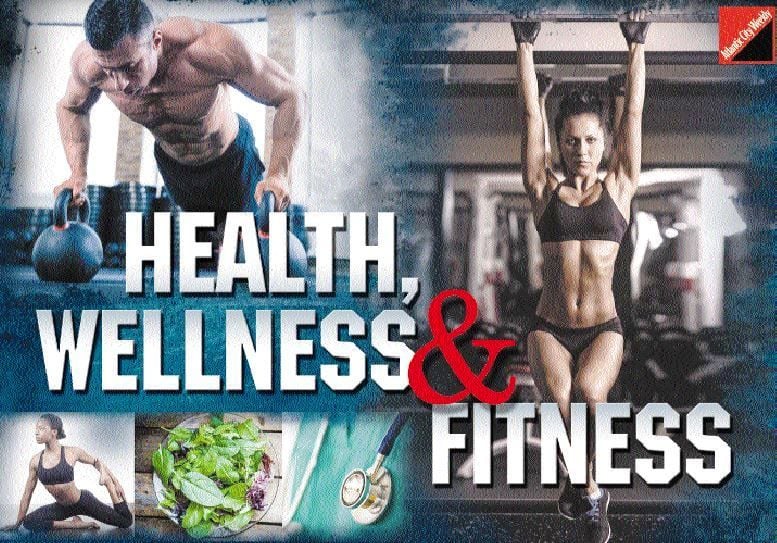 There is no question about it — A.C. Weekly is more often than not, a magazine devoted to spoiling yourself. We often talk about where to wine and dine, spots to party (and after-party) and even have a flagrantly anti-health food column called "The Fat Boy Munch Club" in which the focus is solely on seeking out the most deliciously overindulgent treats in all of Atlantic County.
So maybe it's guilt that causes us to throw a big once-a-year event that celebrates the concept of living a healthy lifestyle. For one shining day, the staff at A.C. Weekly puts down the cheese fries and offers readers a live, in-person glimpse into the worlds of fitness and health. We call it "The Health, Wellness and Fitness Expo." Sponsored by Shore Medical Center, and this year it takes place at 9 a.m. Saturday, Sept. 16, at The Ocean City Music Pier.
Guests can expect a smorgasbord of vendors devoted to clean living, offering up everything from glucose screenings to to massages. To get the party rolling there will be live jazz music from Tom Angelo and the Budesa Bros. starting at 8:30 a.m. Also returning this year will be a lineup of fitness classes, giving everyone a free chance to burn off some calories right on the spot.
Here is a full list of vendors and what they will offer:
Shore Medical Center: Atlantic County's premier hospital will provide various health screenings, consultation and giveaways
Manco & Manco Pizza: The first and last name in pizza will show off their gluten-free pizza, and also offer swag and giveaways.
A.C. Weekly 50 Bites: Buy your 50 Bites pass for an unbelievable deal: $30 and receive a free BOGO Appetizer Card.
Press of Atlantic City: Subscribe to South Jersey's news leader with a spectacular offer.
Bacharach Institute for Rehabilitation: The area's largest rehabilitation center choice will offer consultation, information and swag.
Greate Bay Racquet and Fitness: Atlantic County's finest fitness facility and spa will offer chair massages, fitness consultation and more.
Cape Regional Medical Center: Cape May County's only hospital will provide health screenings, consultation and giveaways.
Mainland Wellness & Rehabilitation Center: Offering free stress screenings. The test will measure muscle, tension, stress and balance.
Borgata Hotel Casino & Spa: Atlantic City's premier spa will offer chair massages and special offers.
Brayces: Learn why Brayces should be your choice for orthodontist procedures in South Jersey.
Amerikick: Thinking about getting into martial arts? Let Amerikick help make that decision easier.
Sunglass Menagerie and OC Waterpark: Find the latest and greatest styles in sunglasses and get special offers on Ocean City's only waterpark.
Advance Shore Imaging: Learn why Advanced Shore Imaging is the only choice for your imaging needs.
Derm One: The area's finest dermatology center offers relief and medical advice for your skin needs.
Community FoodBank of New Jersey, Southern Branch: Learn how you can help feed hungry families in South Jersey.
Grace & Glory/Leadership Studio: The most acclaimed yoga studio in the area will offer come-and-go yoga all day long. Bring a mat!
Gilda's Club South Jersey: Support the organization that ensures all people impacted by cancer are empowered.
Stop the Heroin: Support this group that aims to address the area's opioid epidemic.
Face Painting by Lucky Duck Entertainment: Treat yourself — or at least your kids — to some amazing face art by Chelsea.
Sand and Balloon Art from Lucky Duck Entertainment: Watch Rudy Reel dazzle children — and adults — with his inventive balloon art, or make some sand art to take home with you.
Sam's Club: Special membership offers available.