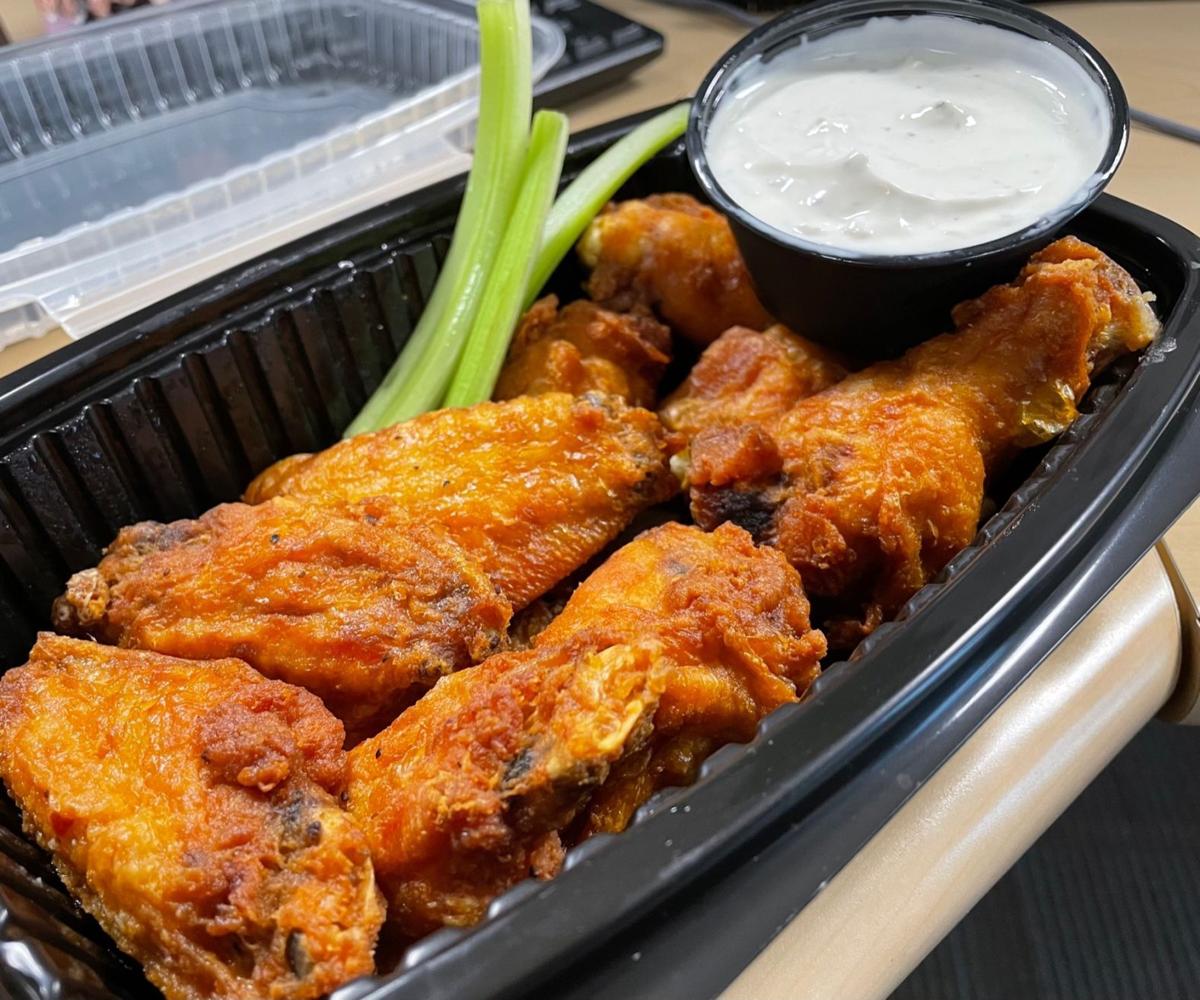 Back in the mid-'90s, before I had even eaten my first Buffalo wing, my older brother, who was a student at Stockton at the time, had told me a story of a local bar that offered a weekly special where a plate of six wings could be had for just 5 cents. It was a truly remarkable deal that quickly went away once word of it leaked to the rest of the Stockton students, who immediately packed the place to capacity, each demanding what amounted to nearly free wings.
That place was called Yesterday's Bar, and though that sweet wing deal from 1994 is long gone, the bar itself is still there, and being that I now write a regular column on Buffalo wings, I figured I owed it to myself to check it out.
The Wing: I ordered them well done, which I hoped would guarantee they stay crispy for my ride back to the office, but sadly they did not. Crispness aside, the wings themselves were not bad – medium sized with a decent amount of meat on them, they passed the test.
The Sauce: This was the head scratcher of the meal. While the exterior of the wings were a bright orange color, they were all but completely dry to the touch. I don't love it when the wings are drenched in sauce, as it makes the blue cheese slide right off when you go to dunk them, but this was almost as if there was no sauce at all. Yet there must have been, because of the color and a faint bit of heat on the tongue. That was the other issue – this is a VERY tame wing. Yes, I ordered them mild, but this was beyond mild. If you are craving any spice at all, I suggest you ask them to kick the spice up a notch or two. They do offer chipotle BBQ and honey citrus sauce options, as well, so maybe I would be better off with one of those. Next time.
The Dip: A truly excellent dip, the blue cheese at Yesterday's was the perfect consistency for wing dipping. Speckled with seasoning, this really added a nice pop of flavor to the wing. One of the better blue cheeses I have had in our area.
The Sides: A nice side of celery came with the wings, which served as yet another vessel for dunking in blue cheese. Celery sticks — or my personal favorite, carrots — are always a welcome addition, as they serve as a nice palate cleanser should you need a quick break between wings.
The Value: At $10.99, these come in at a bit over a buck per wing, but the generous portions of blue cheese and celery make it a decent deal overall.
The Bottom Line: I will admit to not being blown away by these wings. They weren't bad, and the bar is cool, but if the sauce is dry and the blue cheese is getting my attention more than the wing itself, something isn't right. That said, if they went back to charging a nickel for a plate of six, I would be here every night. One can dream, right?
The Rating: 4.6
Yesterday's Bar is located at 316 Roosevelt Blvd. in Marmora. Go to YesterdaysBar.com.