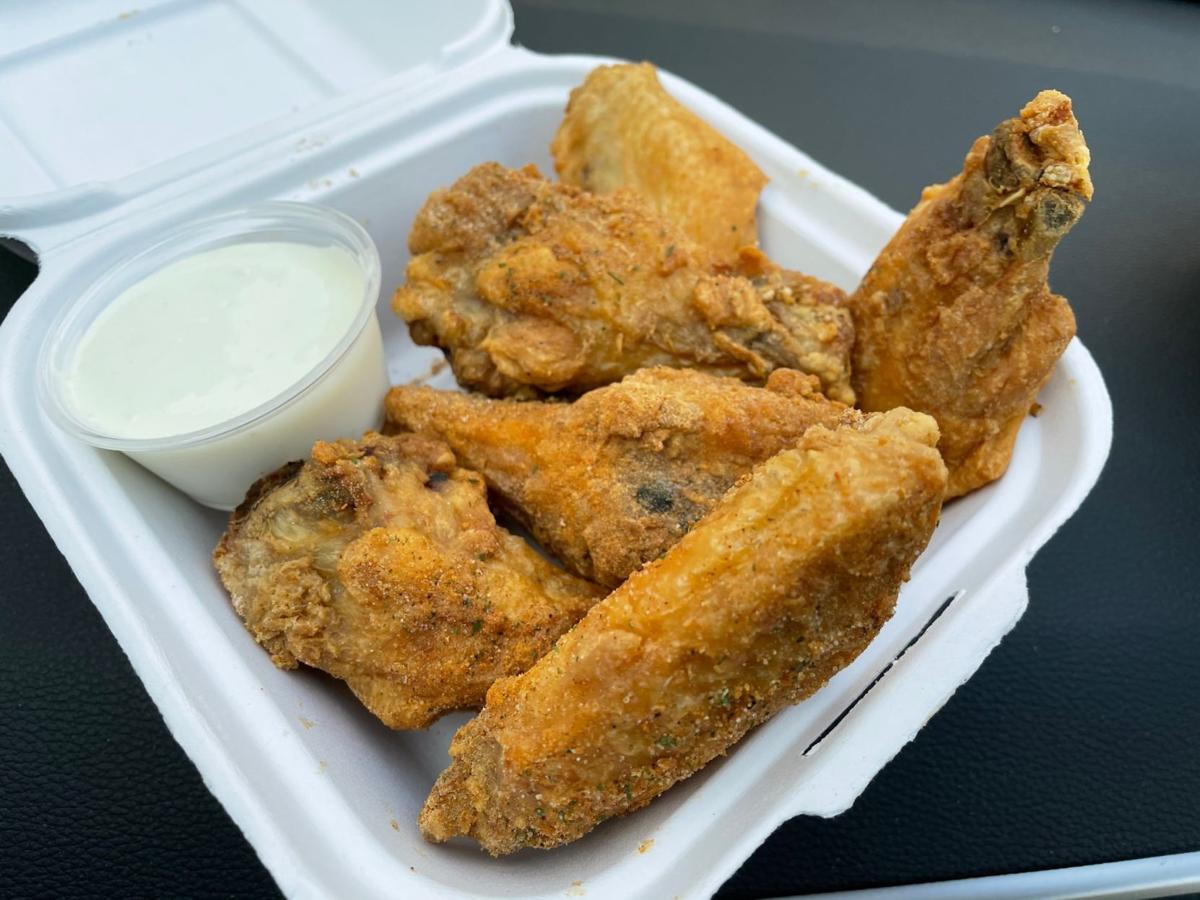 It's always a risky move to list a specific food in the name of your restaurant. It basically means that you better do a damn good job preparing that dish or else you run the risk of becoming a laughing stock. In the case of Wingcraft Kitchen & Beer Bar in Atlantic City they took it a step further, combining wings with craft beers and doubling down on the expectations. With 40 taps worth of some of the best and hard-to-find craft beers, they clearly have that part covered. But how are the wings? That is what I set out to discover.
The Wing: Wingcraft's wings fall right in that sweet spot where they are not too big and not too small. They come lightly breaded, and the contrast of the crispy exterior with the juicy and flavorful meat was really nice. Wings might seem like a simple food to cook, but too often they are underdone, which leaves them lacking crispiness, or they are overdone, which makes the meat dry inside. These were spot on.
The Sauce: They offer a nice variety of sauce options — seven in total – with flavors like truffle honey and garlic parm in addition to the standard Buffalo, but since I was grabbing these wings to go and was hoping to not make too much of a mess, I opted for the Cool Ranch Dry Rub, meaning my wings actually had no sauce at all. What they did have was a beautifully zesty ranch flavor that worked very well with the chicken. My only gripe was I probably would have liked them to be a bit more heavy handed with the ranch seasoning, as it was hard to detect in a few of the bites I took, but overall it made for a tasty and delightful addition to the wing.
The Dip: I opted for blue cheese over ranch because it seemed like a no brainer to add a bit of contrast since my wings were already ranch-flavored. The blue cheese flavor was fairly strong despite the sauce being on the thinner side. With a normal hot sauce-covered wing, I would have been a lot more heavy-handed with the dip, but I used it sparingly this time so as not to overpower the flavors of the wing itself.
The Sides: No sides came with my wings.
The Value: Six wings for $8.99 may not sound like anything special on paper, but when you consider the size of the wings and the quality, I would argue that it works out to be a very good deal after all.
The Bottom Line: Wingcraft proved itself worthy of its moniker. Perfectly-sized wings perfectly cooked with a tasty rub and a solid dipping sauce. Some carrot sticks or celery would have been nice to break things up a bit, though, and clear the palate, but either way I'll certainly be back soon to try some of their other sauce options.
The Score: 8.3
Wingcraft Kitchen & Beer Bar is located at 2110 Baltic Ave. in Atlantic City.
Go to WingcraftAC.com.