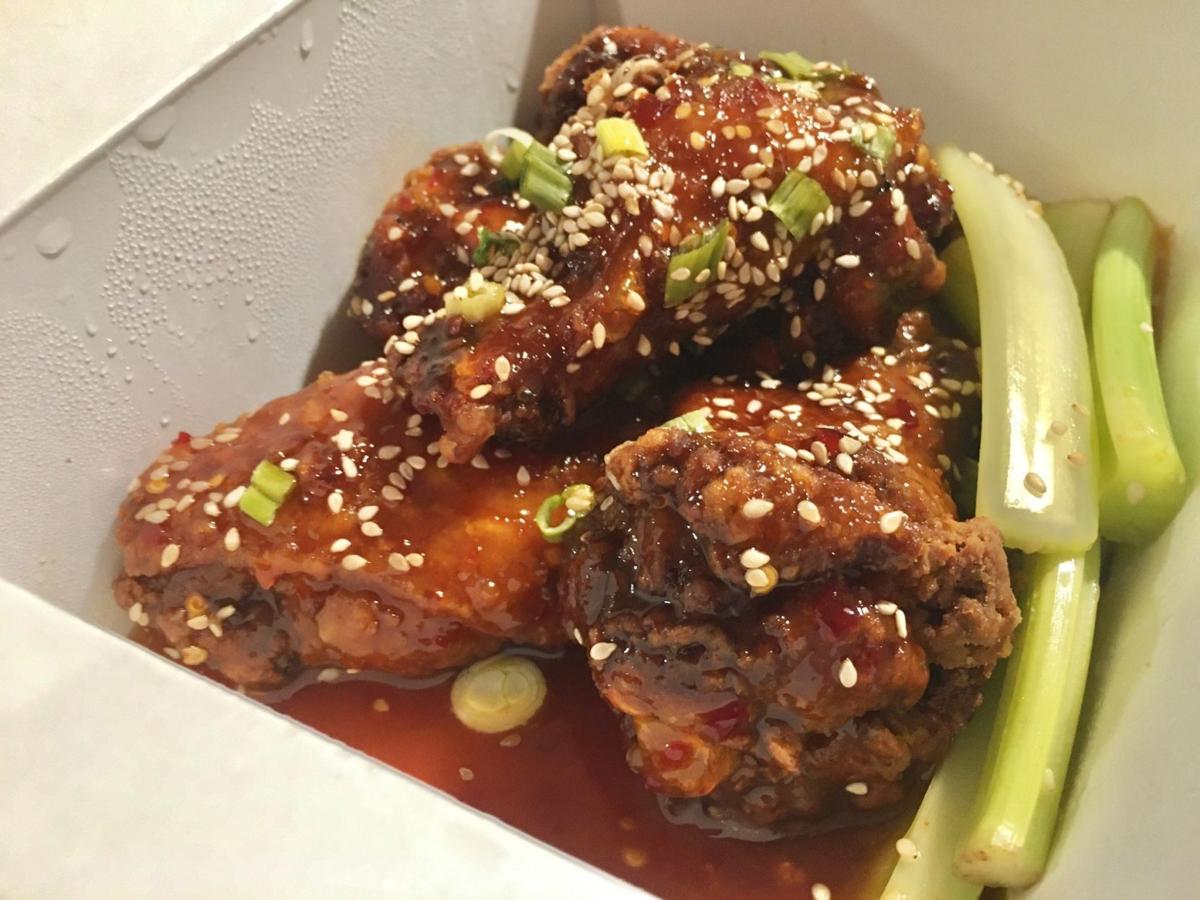 If you have never been to Tony Boloney's in Atlantic City, you are missing out on one of the most unique food experiences one can enjoy in South Jersey. The polar opposite of a traditional pizzeria, everything about this spot skews toward the unexpected, from the wild flavors and ingredients found in their heavily-Instagrammable pies, pastas, subs and salads, to the bright blue color scheme of their logo, which in itself stands out like a half-kidding middle finger to all the other red-themed, red sauce joints in town.
Even the location is a bit out of the norm, sitting all the way up at the end of town in the Inlet section, just north of the Ocean Casino Resort, in an area most notable for being rather deserted, with only a handful of homes scattered throughout the cornucopia of inexplicable oceanfront vacant lots. Only in Atlantic City.
Truth be told, I've eaten more than my fair share of slices and subs from Tony Boloney's, but have never gotten around to trying their wings. But recently I was glancing at the menu online and noticed how many interesting varieties they offer. And I was in the mood for wings anyway, so I called in an order. I figured it was worth a shot.
Boy was I right.
The Wing: OK, so I know in the past I have said that I prefer medium-sized wings, but lately the large ones have been winning me over, too. Such was the case here, where they were quite sizable and tasty while also being cooked long enough to achieve maximum crunch. But perhaps the most impressive thing was that despite the fact that I ordered them to go (and had to travel around 20 minutes back to eat them), when I got inside and opened the container I was shocked to see how crispy they had managed to stay. Usually wings lose their crisp when you get them to go, and I was all ready to forgive them for that, but I didn't need to.
Another thing to note is that they were breaded. Generally a wing purest such as myself would frown upon such a seemingly unneeded and gratuitous addition, but the breading that Tony Boloney's uses is so crunchy and delicious that I wholeheartedly endorse its use on any and all of the wings that they serve. Just stellar.
The Sauce: As I mentioned, they have a long and exotic list of sauces here, including such eyebrow raising options as Siam satay, with pad Thai satay, cilantro and crushed peanuts; or the always classy "S#itfaced wings," which are prepared with a honey stout BBQ sauce and crushed Fritos. I opted for the General Kahn wings, a clear nod to the beloved Chinese takeout classic, General Tso's chicken.
Coated in a lovely glaze and generously sprinkled with sesame seeds and scallions, one thing that immediately stood out was the spice factor. These wings brought in perfect levels of the heat along with the sweet, which is a rarity. So many times when you order this type of sauce at a Chinese restaurant, it ends up being overly sweet, with the only spice option in the dish coming in the form of those evil red chili peppers. You know the ones I mean; they hide them in the sauce and just about everyone has a story about the time they ate one and their mouth exploded in fire. They are the culinary equivalent of poison dart frogs. Kudos to Tony Boloney's for finding a more user-friendly way of cranking up the heat a bit.
The Dip: The options were ranch or blue cheese. Neither makes much sense as a pairing for a Chinese-themed wing, but I opted for the blue cheese out of habit. It was a nicely flavorful dip, more on the thin side than the thick, and it actually did a decent job cooling down the wings a bit when the spice revved up.
The Sides: Celery sticks made for a fine palate cleanser and a more sensible vessel for dunking in blue cheese.
The Value: Ok, so at $8 for five wings, they aren't winning any awards from bargain hunters, but the wings are so damn good that frankly, they are worth every penny. Also since they are on the larger side, five of them filled me up a lot more than I would have expected.
The Bottom Line: While I figured they might be good, the General Kahn wings at Tony Boloney's blew my expectations out of the water. Full disclosure: I went back and tried the Bayou wings, as well, and they were as good, if not better. Don't sleep on this place. They just might have the best wings around. I can't think of one that beats them, and that is saying a lot.
Rating: 9.3
Tony Boloney's is located at 300 Oriental Ave. in Atlantic City. Go to TonyBoloneys.com