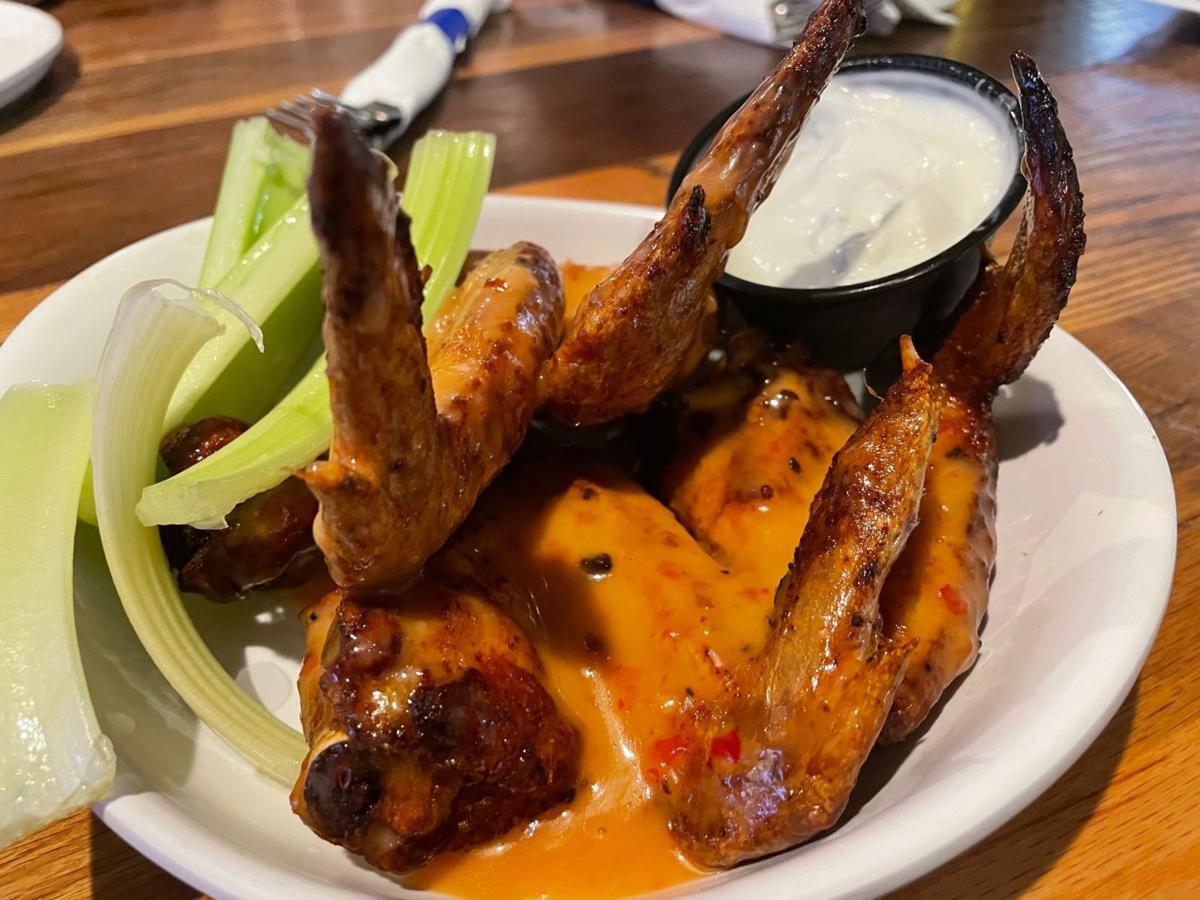 Brigantine is a quirky place. Though it's right next door to Atlantic City geographically, once you cross over the bridge it feels like you've somehow teleported to a faraway place. It has a calmness and a serenity about it that is one-of-a-kind.
And that quirky, unique vibe extends to some of its restaurants and bars, particularly The Cove.
Part restaurant, part bar and part liquor store, The Cove manages to wear a lot of hats all at once. There are multiple rooms within the large space, but my favorite is their bar area, which is surrounded by their liquor store and also has built-in tables shooting out perpendicular to the bar itself. It's interesting and unusual and makes for a fun place to grab some lunch and a beer or cocktail.
The Cove has managed to make a name for itself by offering some interesting wings, and their appearances at several A.C. Weekly Wing Wars events helped push the buzz even further. Since Wing Wars is on hold until 2022, I figured I would stop in and order up a batch.
The Wing: The called them "Pterodactyl Wings," but dinosaur meat must be hard to come by these days, because these were definitely chicken. Nevertheless, the name is fitting, as the wings were somewhat unusual looking as they were presented whole and not separated into the flats and drumettes that you would typically see at most spots. They appear very large when unseparated, however when you pull them apart into sections they are average sized. The preparation was interesting — they were first smoked and then flash-fried, which added a subtle, but tasty flavor that you won't find in most wings. As far as doneness, they came out perfectly crispy despite me forgetting to ask for them well done. That was a big plus.
The Sauce: The sauce options are truly unique at The Cove, and though I had a craving for buffalo style, I decided to live a little and went with the orange coconut Thai chili glaze. I am glad I did! The Cove did a nice job incorporating a lot of fruit flavors without the sauce feeling overly sweet. There's a bit of heat on the back end that balances everything out nicely.
The Dipping Sauce: They lose points here for a sub-par blue cheese dipping sauce that was overly tangy and subtracted from the dish rather than enhanced it. This needs to change. They do offer ranch as an option, as well. Perhaps that is the better choice.
The Sides: Fresh celery stalks came with it at no upcharge. Crunchy and refreshing.
The Value: $14 for 4 whole wings — the equivalent of 8 separated wings at your normal bar — is pretty pricey.
The Bottom Line: Cooked perfectly with great flavor in both the meat and the sauce, The Cove put together a tasty wing that you won't find anywhere else. That said, the blue cheese was pretty underwhelming and the cost per wing is high, so if you love your dips and your dollars, this might not be the place for you.
The Score: 7.2
The Cove is located at 3700 Brigantine Blvd. in Brigantine. Go to TheCoveBrig.com