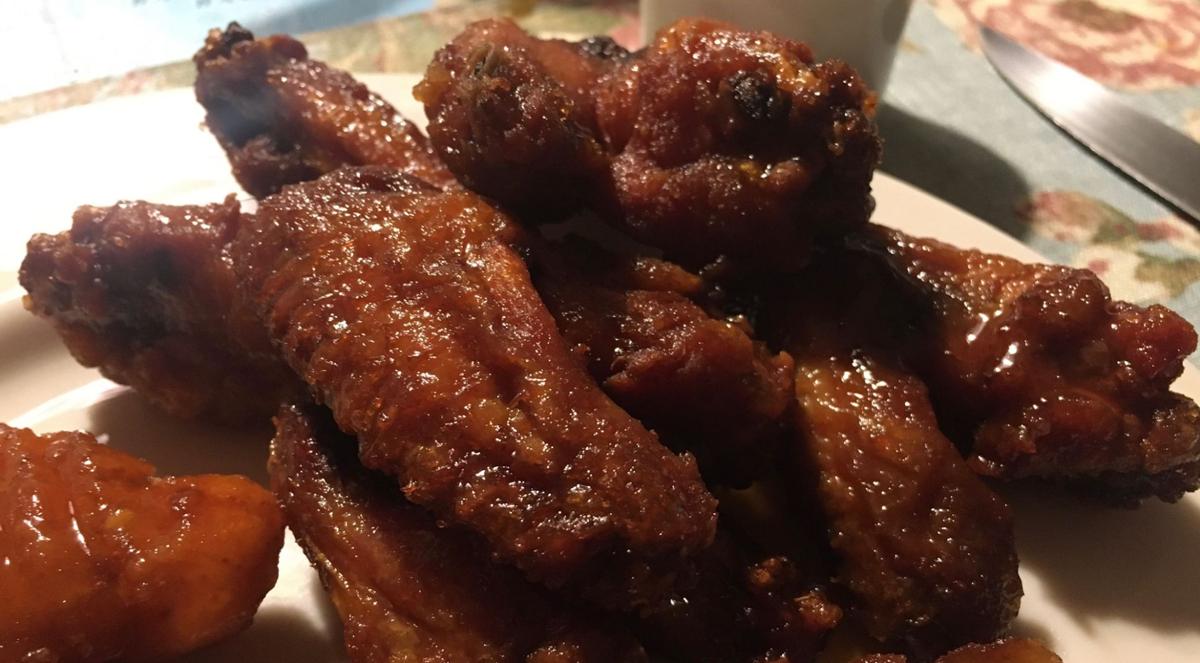 In all of Atlantic County there might not be any single spot better known for their wings than Pic-A-Lilli Pub. A true dive bar, this simple one-room, square-shaped watering hole has been sitting on Tennessee Avenue in Atlantic City long before the Orange Loop was even a twinkle in Mark Callazzo's eye. And I have to admit, it was always a favorite of mine … you didn't think I just started eating wings when I launched this column did you?
But for whatever reason, I haven't managed to find my way back to the Pic in a few years. Stepping in the front door the other night everything looked pretty much exactly the same as it was the last time I was there. The jukebox in the corner, a big floating bar taking up most of the space and the unmistakable smell of buffalo wings wafting from the shoebox-sized kitchen.
The wing: The actual wings here are unique in that they are full wings, unseparated into flats and drumsticks. I actually do not prefer them this way, as I really can't see what the point is. You end up separating them yourself. That aside, the meat on these wings is superb in both flavor and consistency and the wing is a nice medium size, perfect for snacking on. Cooked to a perfect crisp, they really come through in almost every way.
The sauce: The Pic offers a handful of sauces from which to choose, including a few non-buffalo options like garlic parm, Old Bay and honey barbecue, but their original buffalo sauce is really where you need to be as far as I'm concerned. You can select from four levels of heat – mild, spicy, hot or smoker. I went with the spicy, which proved to be just that. Not too hot, but with a noticeable kick on the back end. No matter what heat level you go with, the one constant in their incredible buffalo sauce base is its sweetness, a result of the sizable mound of sugar that the recipe calls for. Frankly, it's a hell of a secret weapon, as this sauce is just about perfect, and the added sugar helps to create an almost glaze-like consistency. There is a reason these wings are so beloved, and it is all about the sauce.
The dip: I ordered extra blue cheese just to be on the safe side. The version here is a particularly mild flavor and lacks in any substantial chunks of blue cheese. It's not bad, but I would like to see them re-work this so it's a bit more flavorful and memorable. It does its job cooling down the wing, but that's about it. Oh and you have to pay for it – 50 cents for a small and a dollar for a large.
The sides: There were none to speak of. You could order yourself a basket of celery and blue cheese for $2.50, but to me that seems silly. Frankly, it should come with it.
The value: While the upcharge for things like celery and blue cheese is annoying, I can't knock the Pic-A-Lilli Pub for its overall value. The wings come in orders of six for $7.50, 13 for $13 or 25 for $22. When you consider that they use whole, unseparated wings, that means each portion contains double the amount of wings that you would get at any normal bar. A great deal indeed.
The bottom line: Despite my long absence, I found the Pic to still be going strong as ever without me. What can I say — the wings are superb, the sauce is incredible and the value can't be beat. A little boost to the blue cheese recipe and you would have utter perfection.
Rating: 9.1
Pic-A-Lilli Pub 231 S Tennessee Ave., in Atlantic City. Go to ThePicALilliPub.com