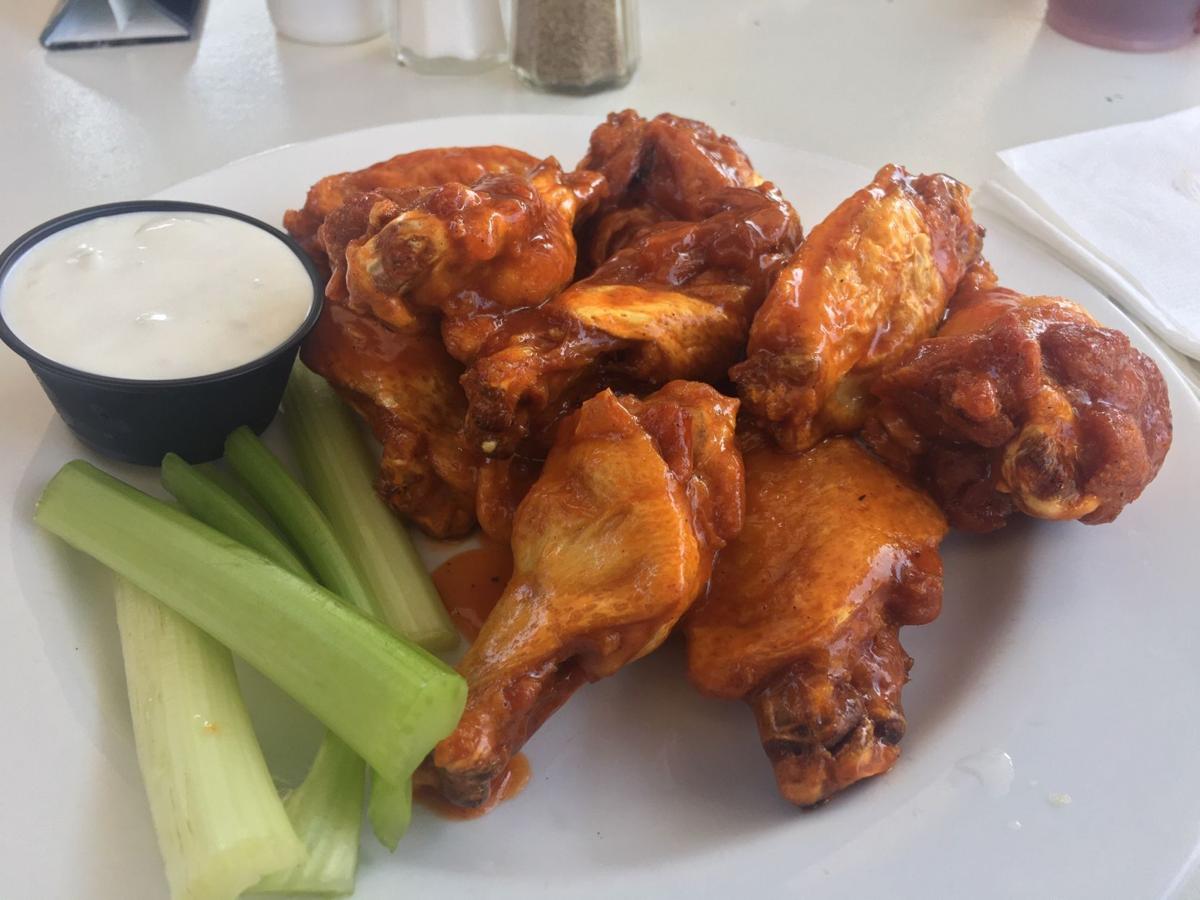 BY RYAN LOUGHLIN
As a longtime wing lover, I've eaten at my fair share of well-known wing spots throughout South Jersey, but one place I never managed to get to was Juliano's Pub & Grill in Egg Harbor Township. I had heard some great things from friends and read some solid reviews online, so it seemed like the right spot to kick off my new column. The space is your standard no-frills suburban bar with a nice selection of cold beers on tap and, like most spots in COVID plagued America, a partially covered outdoor dining section complete with a TV and both high top and traditional tables. I opted to sit outside and ordered up a batch of wings and a beer on an exceedingly pleasant late September afternoon.
The wing: I ordered my wings a little well done — as I always do — to ensure they come out extra crispy, because frankly, ain't nobody got time for rubbery wings. They hit the sweet spot, as the meat itself was not overcooked, but the skin was still nice and crisp. Size wise they were a bit on the larger side, but not overly so. I actually prefer a medium-sized wing over the big ones, so I was happy.
The sauce: I went for the standard buffalo sauce. I like a little spice on my wings, but not too much. This sauce leaned more toward the sweet style you find at many South Jersey wing spots. I love that style and this sauce was quite good, but I felt like it could have used just a touch more heat.
The dip: The blue cheese was not terrible, but seemed like a bit of an afterthought. A few small chunks of blue cheese were in there, but it lacked flavor and felt uninspired.
The sides: The standard celery sticks made their way to the plate, which made for a nice palate cleanser after a few wings. Thumbs up.
The value: $9.49 for a plate of 10 wings. Not a bad deal, just under a buck a wing.
The bottom line: Juliano's makes a pretty strong bird. The wings were tasty enough that I easily finished the entire batch. And the sauce, while not as spicy as I would have liked, had fantastic flavor and really managed to complement the meat perfectly. If they let their chef work on the blue cheese a bit, this could be an unstoppable wing experience. It's worth checking out either way though.
Juliano's Pub & Grill is located at 2264 Ocean Heights Ave. in Egg Harbor Township. Go to JulianosPub.com.
Be the first to know
Get local news delivered to your inbox!