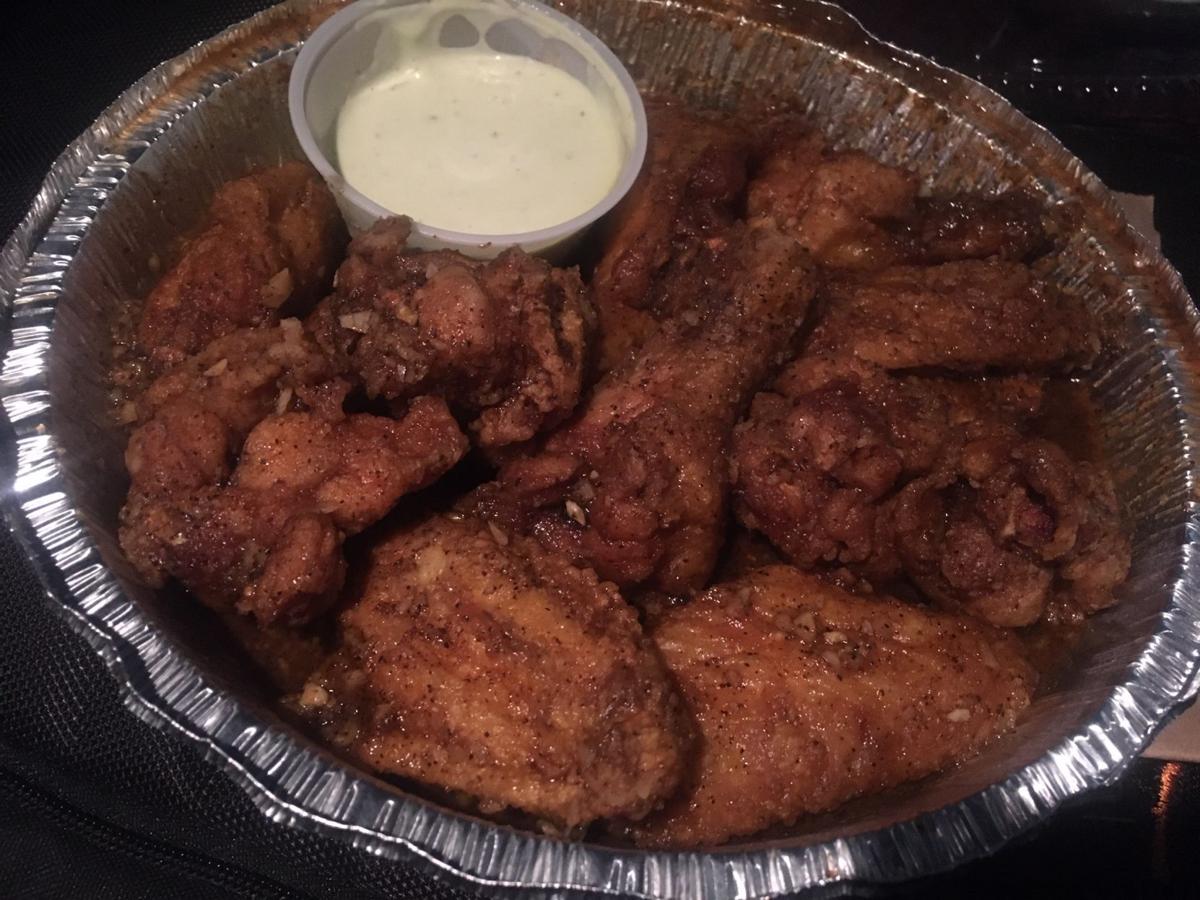 As the chicken wing has grown in popularity over the course of its existence, it has branched out from its original home in American pubs, finding itself on menus of just about every type. Last week I was in the mood for a wing or two, but felt like giving the Buffalo-style a night off. It's great and all, but with any flavor the risk of overkill is a real possibility. So I weighed my options and decided to head over to one of my favorite casual Tex-Mex restaurants, El Coyote in Egg Harbor Township for a batch of their tequila lime wings. I was in a hurry, so I opted for takeout as opposed to eating in their charming and well-themed dining room.
The wing: The wings at El Coyote are big. I usually prefer a medium-sized wing, but these were tasty enough to make me forget all about it. Of course I also forgot to ask for them well done, so they were a bit less crispy than I had hoped, but that was my own fault.
The sauce: A really unique taste for a chicken wing sauce, the flavor of the lime was right up front alongside a strong cumin flavor and a few other spices I couldn't immediately identify. On the heat scale these wings were very mild, and I don't imagine anyone who is averse to spicy food having much issue with them. I have to admit, it took my palate a second to adjust to the taste, but the more I ate, the more I enjoyed these. It was a bit tough to really taste much of the tequila flavor though, and if an ingredient is in the title, it should be one of the main players.
The dip: El Coyote's dipping sauce is a jalapeno avocado ranch. It pairs well with the wing and the overall flavor combo is pleasant, although it could use a bit more personality. It's flavors don't jump out in an obvious way, but, if you primarily dip your wings simply to cool them off, it certainly gets the job done. In fairness, the tequila lime sauce that the wings are coated in is quite strongly flavored, so it's asking a lot for any dipping sauce to overpower that.
The sides: No sides come with these wings.
The value: The wings are huge and you get a really large portion of them. I had enough for another meal and a half when I was finished. At $10.99, it's a great deal.
The bottom line: Man cannot survive on buffalo sauce alone. And though I might make a few tweaks here and there, the tequila lime wings at El Coyote are a solid option for when you are in the mood for something a little different.
Rating: 7.2
El Coyote is located at 3001 Ocean Heights Ave. in Egg Harbor Township. Go to ElCoyoteEHT.com.
Be the first to know
Get local news delivered to your inbox!