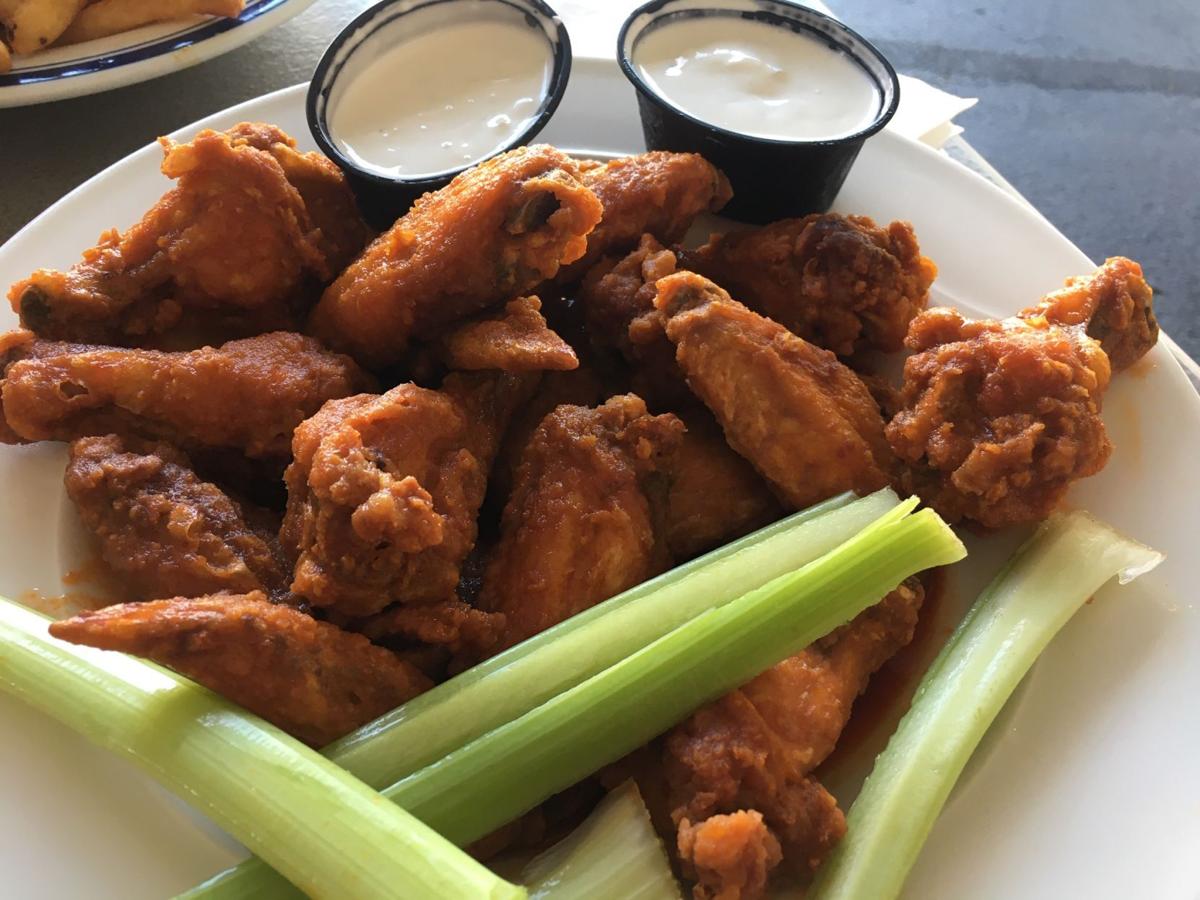 This week I popped in at what is easily one of the best-known spots for buffalo wings in all of South Jersey — Charlie's Bar in Somers Point. Charlie's is a gloriously well-worn, cash-only corner bar that has been sitting in the same spot and owned by the same family since opening its doors in 1944. An absolute local legend, you will almost always find the parking lot packed and the crowd inside – and these days outside — friendly and jolly, as is the trend with many of the old-school Somers Point bars, including Gregory's, DiOrio's and The Anchorage.
As we are still able to enjoy the last bits of warm weather, I opted to sit outside under the tented seating area which has taken over a fair chunk of their parking lot. It obviously lacks the folksy charm of the indoor experience, but nevertheless, I ordered up a batch of wings and an ice-cold soda on a pleasant Thursday afternoon.
The wing: Whenever you get into one of those debates with your buddies over "who has the best wings," Charlie's always ends up in the mix … and for good reason. The wing is perfectly sized, meaty and flavorful. Like most spots, they serve the wings split, which means your plate comes filled with a mix of drumettes and flats. What is unusual is that they keep the tips on the flats, which most places discard. I can't say I see much reason for keeping them, as they contain virtually no meat, but they do give the appearance of a larger wing I suppose. I was surprised to find the wings appeared to be coated in a light breading. I prefer my wings unbreaded because it adds to the crispiness and makes them less heavy, but the breading here was light enough and didn't bother me too much.
The sauce: There are a few options of sauces at Charlie's, but the waitress steered me away from the Top Gun, which is apparently extremely hot. I went with their version of a mild Buffalo, which is known as Tail Gun. A truly superb sauce, heavy on the butter and not overly spicy, you can easily see why this is the go-to wing spot for so many people in the area. A nice kick of heat on the back end added to the experience.
The dip: The blue cheese was homemade and quite good. It featured a near-perfect chunk-to-creaminess ratio and complemented the wing perfectly. I actually ended up ordering a second cup for extra dunking purposes. Blue cheese tends to have a strong flavor by nature, but this dipping sauce managed to get the balance right, adding to — without overpowering — the wing or the hot sauce.
The sides: Five large pieces of celery made for a refreshing change of pace and also tasted great dunked in either the wing sauce or blue cheese.
The value: A single plate of wings with celery and two blue cheeses will run you $11.50, but you get 13 wings in an order, so it's not a bad deal at all.
The bottom line: If you like wings, there is a damn good chance you are going to like Charlie's wings. They really are that good. The deliciously buttery hot sauce and house-made blue cheese both are worthy of their reputation within the area. I would have preferred the wings not breaded. The waitress didn't happen to mention it as an option, but I imagine that a quick request for unbreaded wings would solve the issue in a heartbeat. I'll try that next time. But breading or no breading, I'll be back.
Rating: 8.2 (out of 10)
Charlie's Bar is located at 800 Shore Road in Somers Point. Go to CharliesBar.com.
Be the first to know
Get local news delivered to your inbox!