January kinda sucks. It's freezing cold, the holidays are long gone, summer is half a year away and even the sun can't be bothered to put much time in, plunging us into complete darkness in the middle of the afternoon each day for no good reason. And this coming weekend, even the NFL takes an anti-climactic break and inexplicably suggests we watch the who-cares-fest known as the Pro Bowl.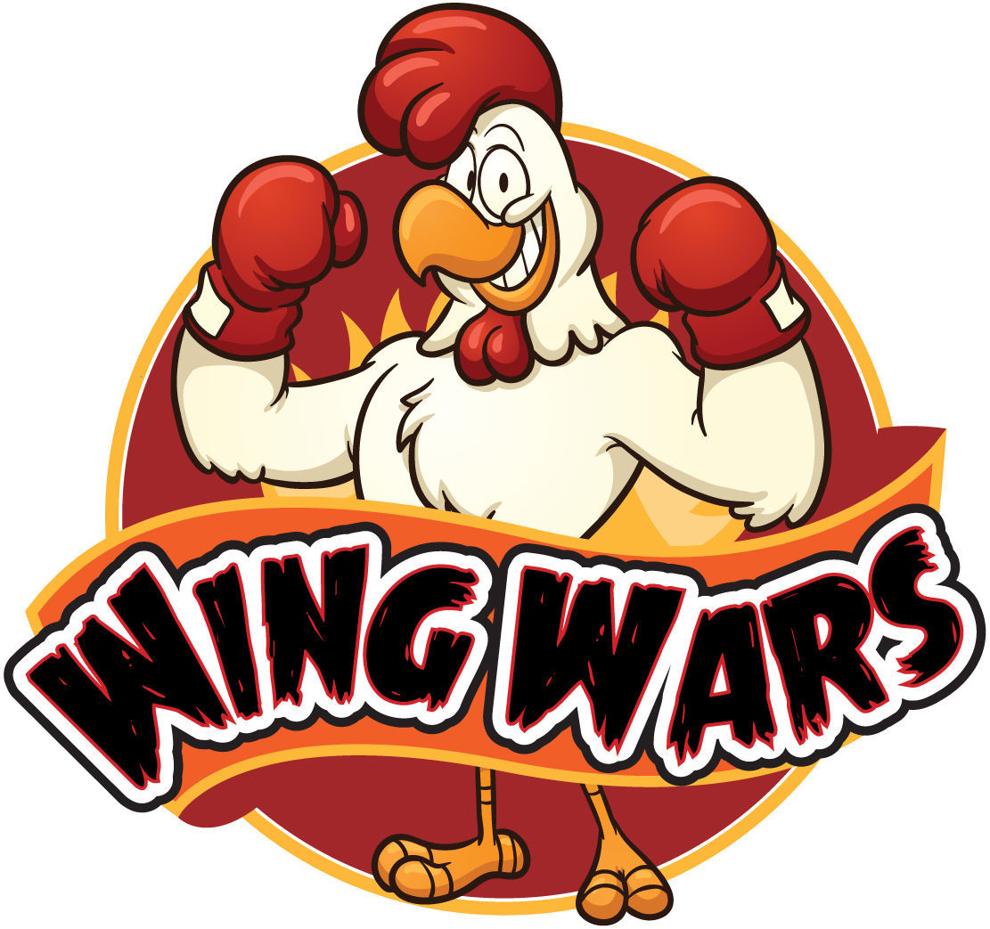 But there is one beacon of light that occurs this time of year, shining its way through the dark of winter like a beam of bleu cheese-coated hope, and we call it Wing Wars.
Yup – Wing Wars IV is on its way to the Grand Ballroom at Golden Nugget Atlantic City from 1 to 4 p.m. Saturday, Jan. 25. And it's going to be epic. Sponsored by WMGM 103.7-FM — which will be broadcasting live from the event with DJ Sean Patrick — this annual showdown is any poultry lover's dream come true.
Upon arrival, guests will begin scarfing down wings and dunking in dipping sauces from a lineup of some of the best bars and restaurants in the area. And frankly, you can scarf till you barf, as this is an all-you-can-eat event (that said, please don't actually barf). To wash down your wings there will be a full bar offering up drink specials, craft beers, soft drinks and more.
And, once again, YOU will be given the power to vote for your favorite wing and dipping sauce in the Eater's Choice awards. How? Upon entry, all attendees will receive a red token and a blue token. Drop the red in the bucket at your favorite wing place and the blue where you found your favorite dipping sauce. It's that simple.
Of course there will be professional judges on hand making their picks, plus we'll have a few other awards to give out courtesy of The Press of Atlantic City Director of Entertainment Publications Scott Cronick and A.C. Weekly Associate Editor Ryan Loughlin (otherwise known as the Fat Boy Munch Club.) Those include "Fattest Presentation" "Fattest Imagination" the "I Can't Feel My Face Award" and the "XXL Heavenly Combo Award." Tickets are $30 for general admission and $45 for VIP, which gets you in a full hour early (entry at noon) and comes with a special, one-of-a-kind gift courtesy of Hank Sauce (more on that later). Tickets can be purchased at ACWeekly.com
What's New?
A saucy little gift for VIPs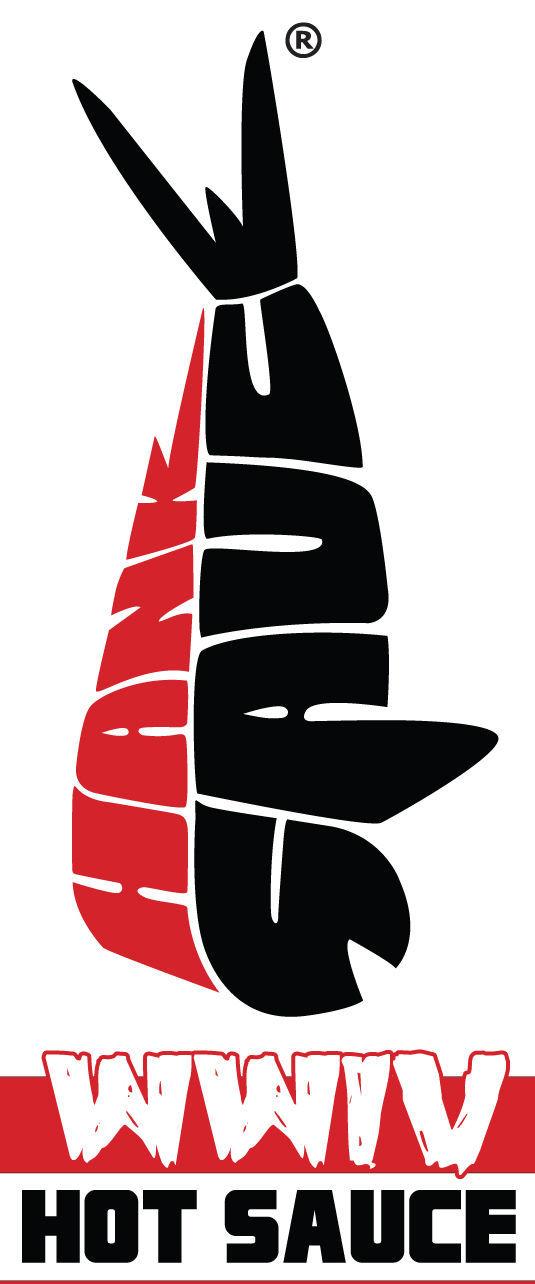 Buying a VIP pass for Wing Wars has always been a good idea, but this year there is a really exciting reason to splurge the extra 15 bucks. For the first time ever, Wing Wars has paired up with the folks at Hank Sauce to create a custom Wing Wars Sauce called WWIV Sauce. This sauce is an exclusive for Wing Wars IV, and everyone who purchases a VIP pass to Wing Wars will receive their very own bottle of this amazing one-of-a-kind creation! That, combined with an hour early entry (noon), makes the VIP upgrade a no brainer.
A pair of contests
Wing Wars has always been a lot of fun, but this year we are upping the fun factor with a pair of live contests that will surely be the talk of the event.
The Hot Wing Eating Contest: This mini event is sponsored by Ducktown Tavern and is definitely not for the wimps. Ducktown hosted their own hot wing contest a few years back, and the sauce was almost enough to set off the sprinkler system. So, naturally, we asked them to bring it back for the contest at Wing Wars IV. How do you win? The premise is simple: 10 competitors will go head to head. The first contestant to eat all 10 super spicy wings within the time limit wins. No drinks, no dipping sauces allowed. If nobody finishes all 10 wings, the winning prize will be awarded to the person who ate the most wings. The Hot Wing eating contest begins at 1:30 p.m.
Bobbing for Wings: This contest, sponsored by the 2020 New Jersey Boat Sale & Expo (which runs Feb. 13-16 at the NJ Convention & Expo Center in Edison) is sure to be a mess of a good time. There will be eight competitors, each who will be given a large bucket filled with bleu cheese dressing. Whoever is first to pull a half dozen wings from the bucket — using their mouth only — will be declared the winner. Bring a poncho. The Bobbing for Wings contest begins at 2:30 p.m.
Winners of each contest will win tickets for two to A.C. Weekly's upcoming culinary event in May (hint: it's the successor to Burger Bash) plus an overnight stay at Golden Nugget.
Wanna be a contestant? Email Rloughlin@pressofac.com.
Who's who?
The Judges: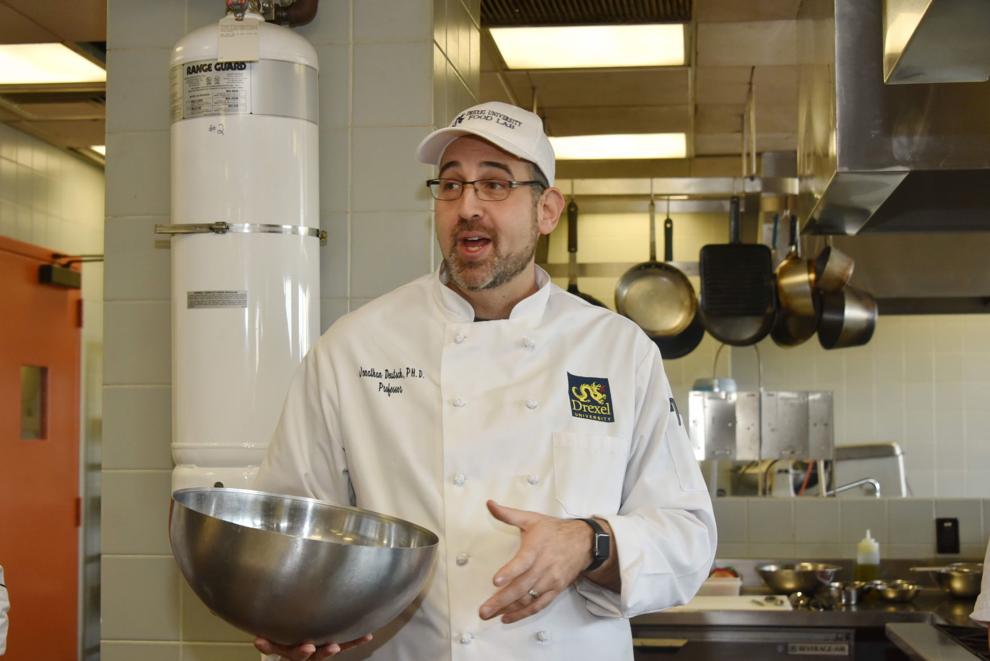 Jonathan Deutsch, Ph.D., is a Professor in the Department of Food and Hospitality Management at Drexel University and a classically trained chef. He is the author and editor of eight books including "Gastropolis: Food and Culture in New York City (with Annie Hauck-Lawson)" and "Barbecue: A Global History (with Megan Elias)." When not in the kitchen, he can be found blowing into his tuba.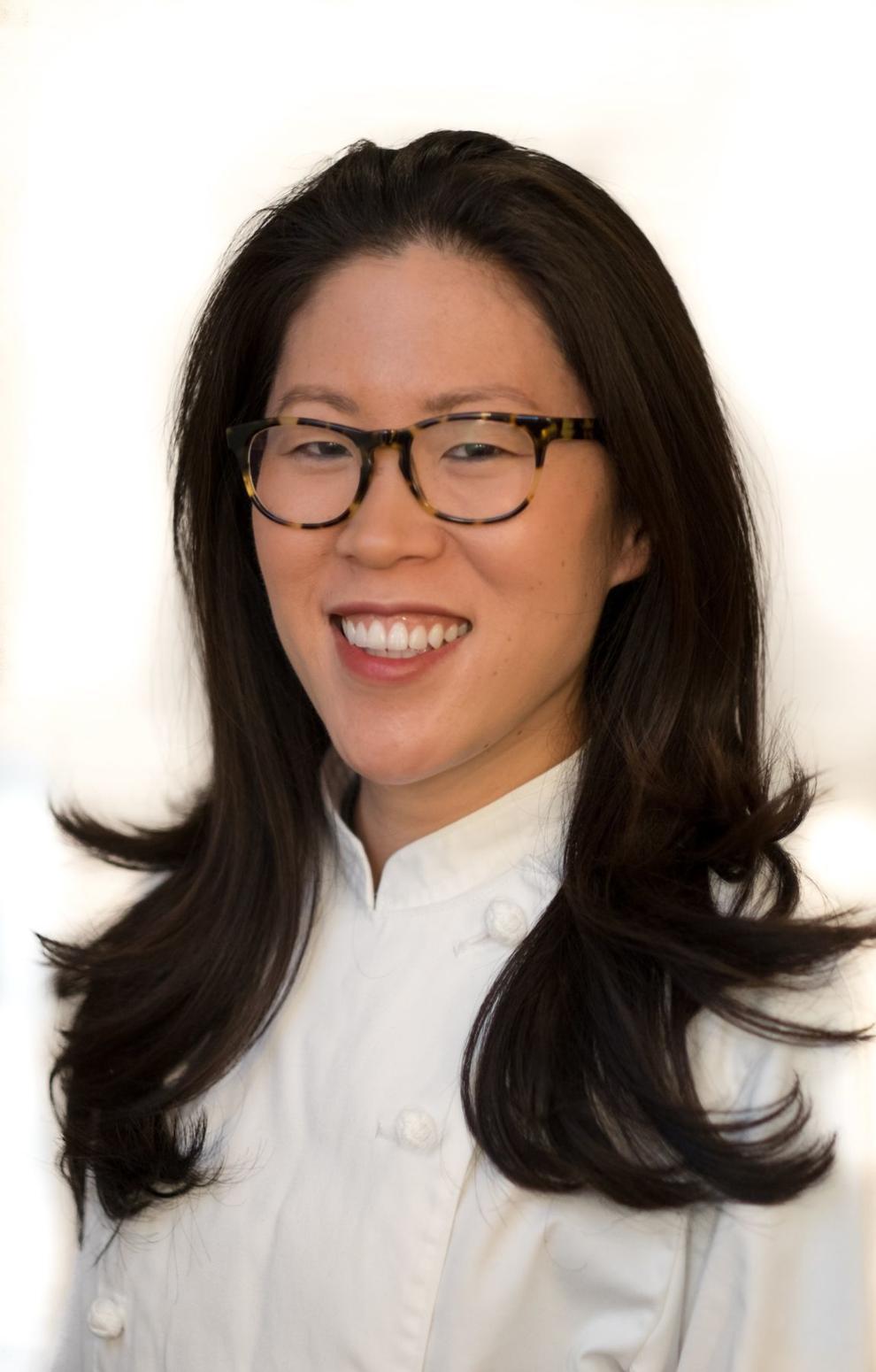 Clara Park is a first-time judge at Wing Wars and works as the Corporate Chef of Culinary Innovation for Chelten House Products and serves on the Chefs Advisory Council for CCAP (Careers in the Culinary Arts Program). Park attended the Institute of Culinary Education in New York and cooked at a variety of prestigious restaurants. She later transitioned to food media and helped Barbara Kafka write "The Intolerant Gourmet: Glorious Food with Gluten or Lactose." As a consultant, she developed recipes for Campbell's Soup, Swanson, Tabasco and Upwave.com, ultimately being co-nominated for a James Beard Award in 2014 for Best Cooking Video.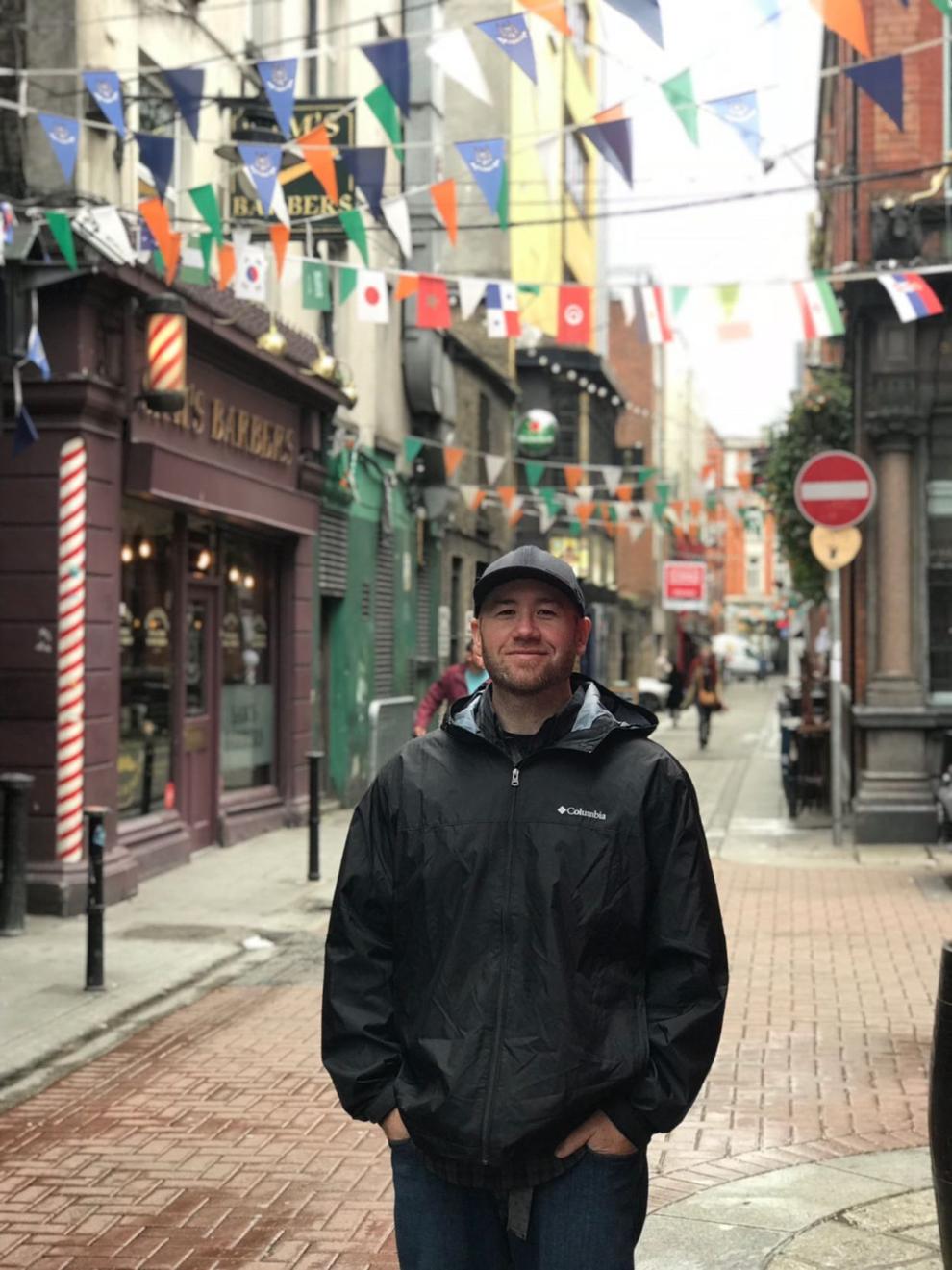 Kevin Liston is also new to the judging team at Wing Wars. Liston is a math teacher at Barnegat High School and one of the founders of Wing Tour USA, a group of Jersey-based chicken wing connoisseurs dedicated to traveling far and wide in search of the perfect wing. Though his background may be in math, Liston and his cohorts take their wing judging seriously, and his expertise in this area is sure to be an asset to the Wing Wars team.
The Band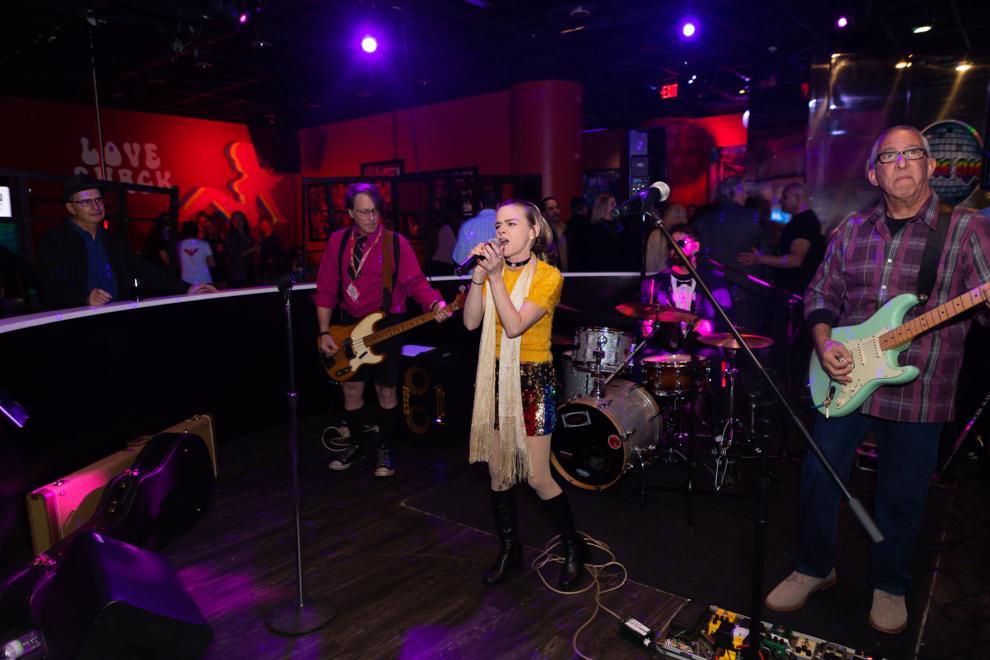 Making their debut this year at Wing Wars IV is Quasimodo's Bride. This four-piece female-fronted, alt-rock outfit crushed it so hard at their performance at last year's A.C. Weekly Nightlife Awards that we had to have them at Wing Wars. The band is a multi-talented act, equally comfortable performing covers as they are original tunes. But no matter what, don't expect the usual boring sets of songs that every other band plays. Quasimodo's Bride is known for being unpredictable with their setlists, which often feature songs from artists such as Blondie, Sheryl Crow and The Cranberries, among others. This is not your typical party band, but this band definitely brings the party.
Fowl language
OK, enough buildup. Here is the official list of wings for Wing Wars IV.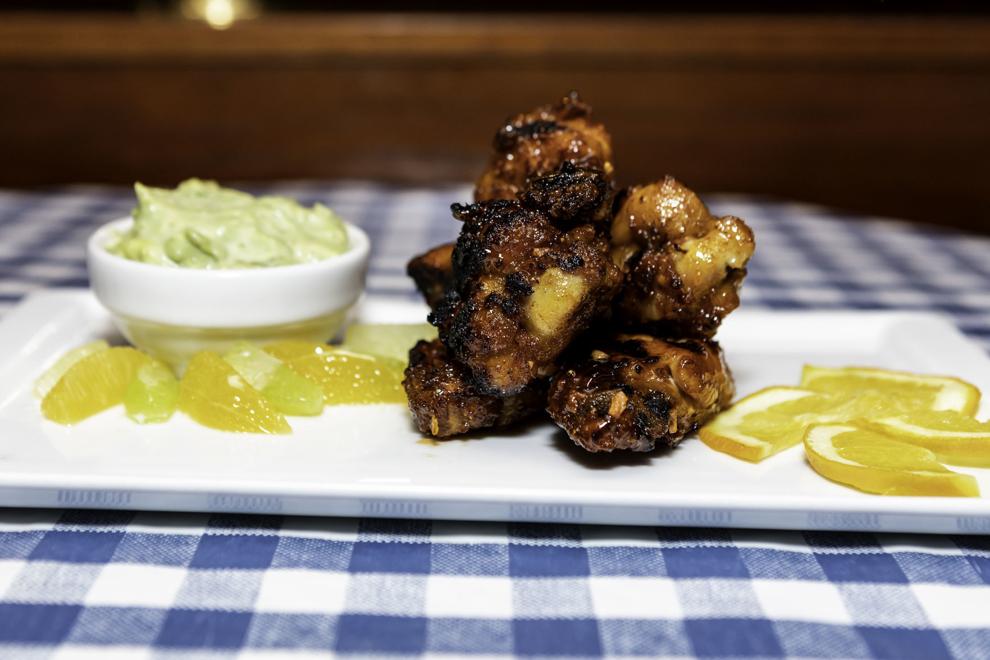 AC Burger Co. at Harrah's Resort — Reap What You Sow Wing with ghost Pepper, avocado blue cheese
Each year at Wing Wars we keep waiting for someone to have the guts to bring a really spicy wing as their entry. Finally this year the folks at AC Burger Co. have done just that. The sauce that coats their Reap What You Sow Wing utilizes ghost pepper, one of the hottest peppers in the world. Will their creamy avocado blue cheese be enough to take the edge off that spice? Probably not, so you better not be a wimp if you are gonna tackle this wing.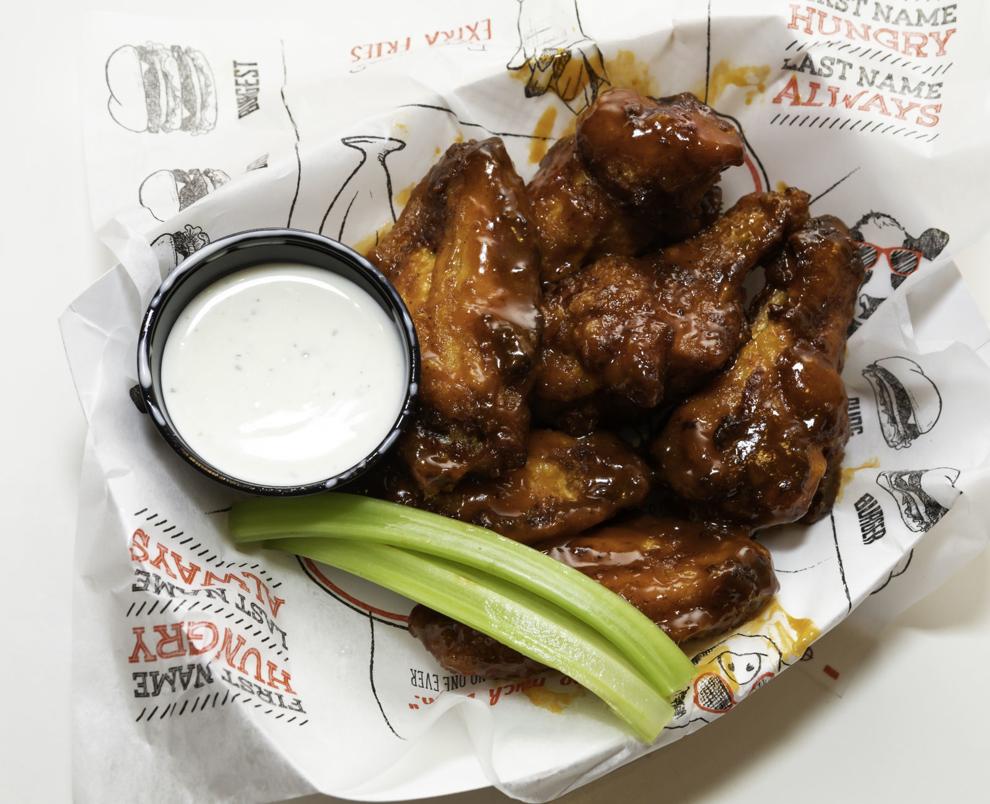 Bill's Bar & Burger at Golden Nugget Atlantic City — Spicy BBQ Wing with ranch dressing
There are many folks out there who love a barbecue wing, after all with its sweet and tangy sauce, it's a delicious experience. But many purists need to feel some heat on their tongue for them to truly fall in love with a wing. That's why the entry that Bill's Bar & Burger has this year just might be the most perfect "best of both worlds" option. The flavors of barbecue are enhanced on the sweet side with honey, brown sugar and apple juice, while the spice kicks in nice thanks to a hit of ancho chili. It all gets sealed with a kiss from their classic ranch dressing for a truly happy ending.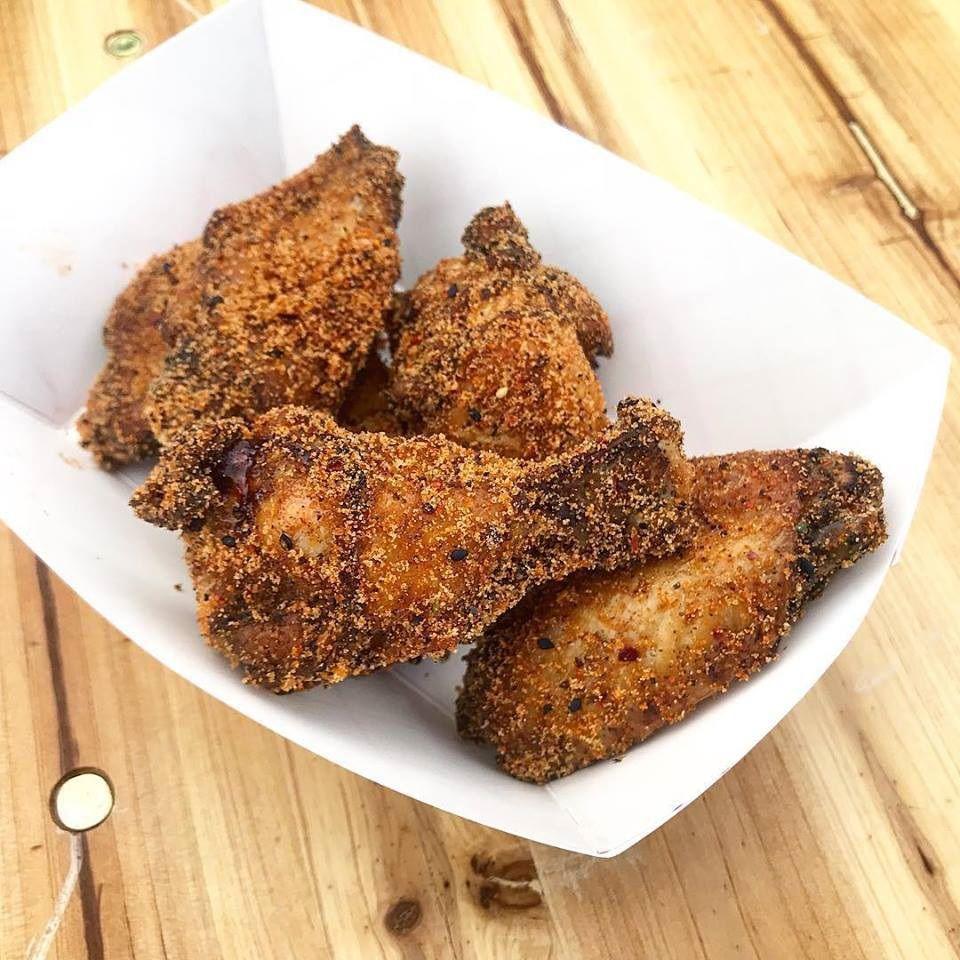 The Blind Rhino — Togarashi Brown Sugar Dry Rub Wings
If the Togarashi Brown Sugar Dry Rub wings from Blind Rhino look familiar to you, it's for good reason. They tied for first place with Michael Patrick's Brasserie in the people's choice category at last year's Wing Wars. This year the Connecticut-based wing experts return with the same award-winning combo of spices and deep-fried goodness. But will it be enough to take home top honors again?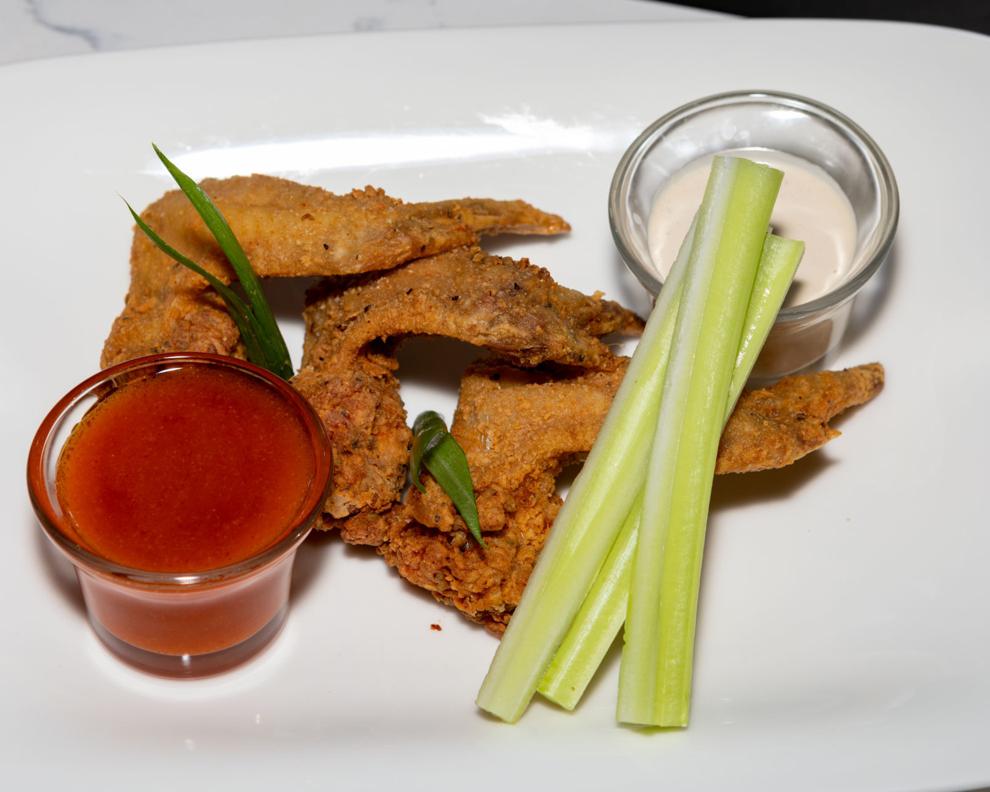 Chelsea Five Gastropub at Tropicana Atlantic City — Sriracha-Honey Chicken Wings with smoked blue cheese dressing
Now in their second year at Wing Wars, Chelsea Five Gastropub subscribes to the "if it ain't broke, don't fix it" philosophy, returning with their incredible Sriracha-Honey Chicken Wing (yes, the same one that took 1st place in the judges category last year). A perfectly choreographed dance between sweet and spice — with a smoky finish thanks to their signature blue cheese — this winning wing may just remain king.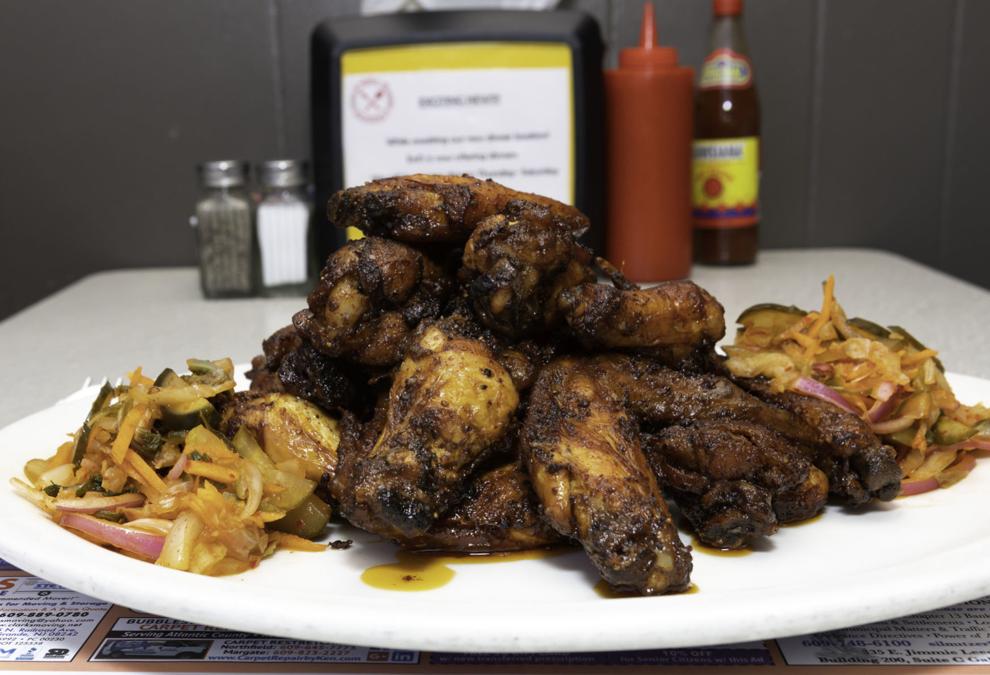 Essl's Dugout — Smoked Nashville Hot Wings with bread and butter pickle slaw
If you've never had Nashville hot chicken, you are in for a treat — albeit a spicy one! Essl's Dugout may be located right here in West Atlantic City, but their wing this year is straight outta' Nashville. Subbing in for the traditional bleu cheese, these smokers will come served with a bread and butter pickle slaw to add a touch of sweet and tame the heat.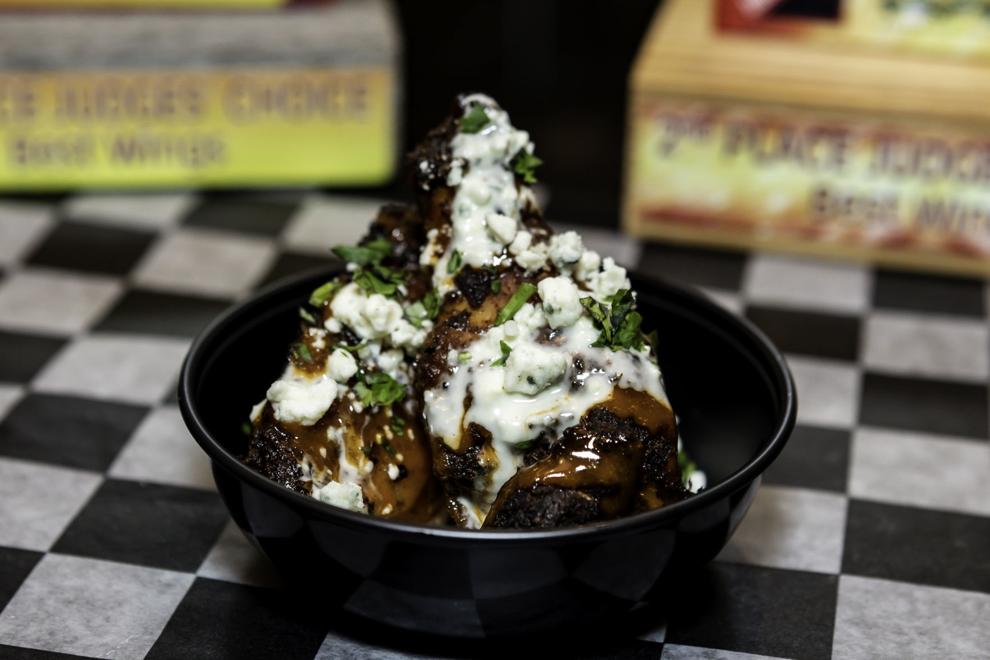 Guy's Bar-B-Que Joint at Bally's Atlantic City — Guy Fieri's Pit-Smoked Wings with wasabi blue cheese
The Pit-Smoked Wings at Guy's BBQ Joint have been fan favorites for a while, thanks to their unique texture and smoke-driven flavor profile. This year they are back at Wing Wars IV, paired up with a wasabi blue cheese that will simultaneously heat things up while it cools things down.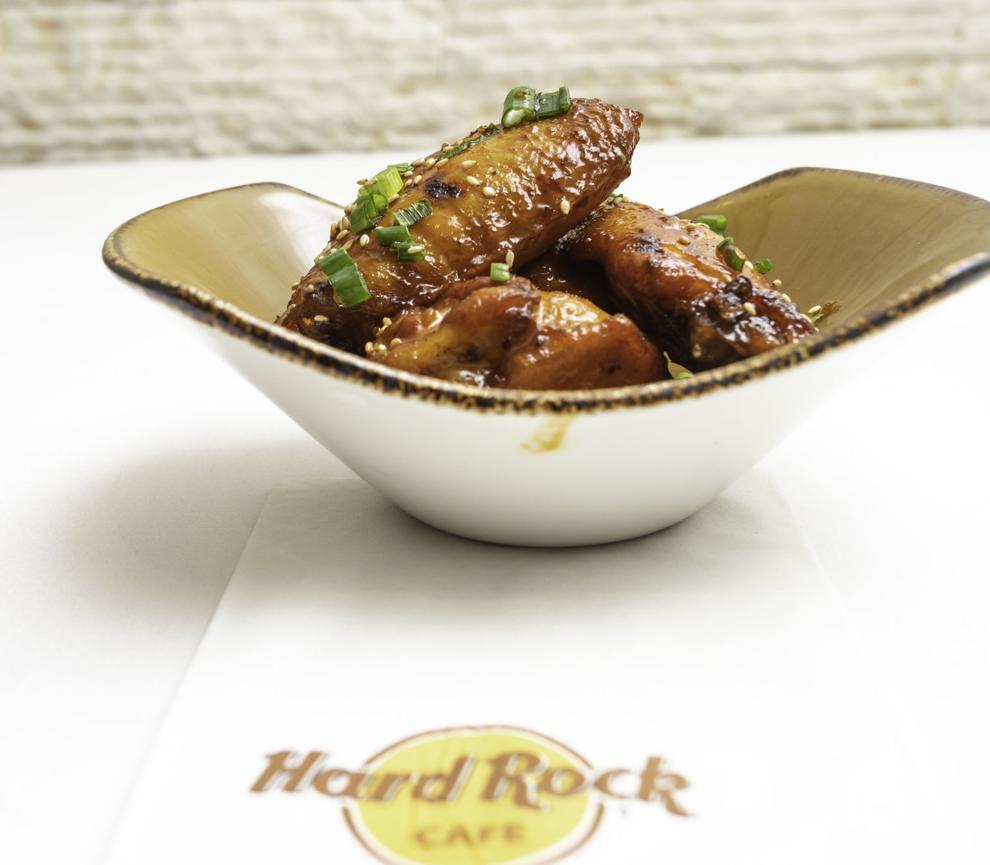 Hard Rock Cafe at Hard Rock Atlantic City — Spicy Chili Soy-Glazed Wings Hard Rock
Whether it's Burger Bash or Wing Wars, you can always count on Hard Rock Cafe to come with their A Game. And this year is no different. The secret to their wing just might be in the rub, which features a mixture of spices including paprika, coriander and chili powder along with a bit of brown sugar for sweetness. Balance that out with the heat on the glaze – thanks to a touch of sambal — and you have a true contender.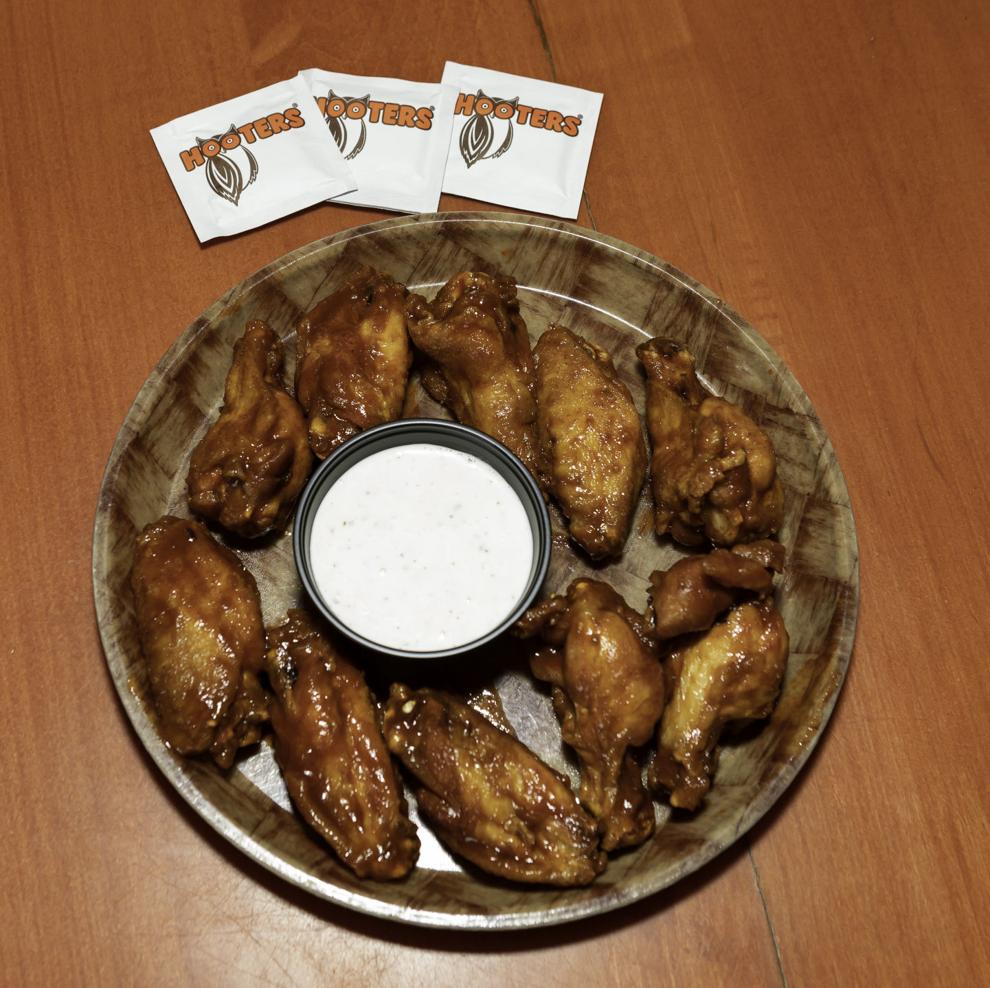 Hooters at Tropicana Atlantic City — Daytona Beach Style Wings with buttermilk blue cheese
Has there ever been a name more synonymous with wings than Hooters? They have been serving them up forever, and folks have been scarfing them down from their orange, shorts-wearing waitresses as quickly as they can serve them. Spiced up with a perfect buffalo kick thanks to their Daytona wing sauce and paired with Hooters famous blue cheese dressing, you won't want to skip these.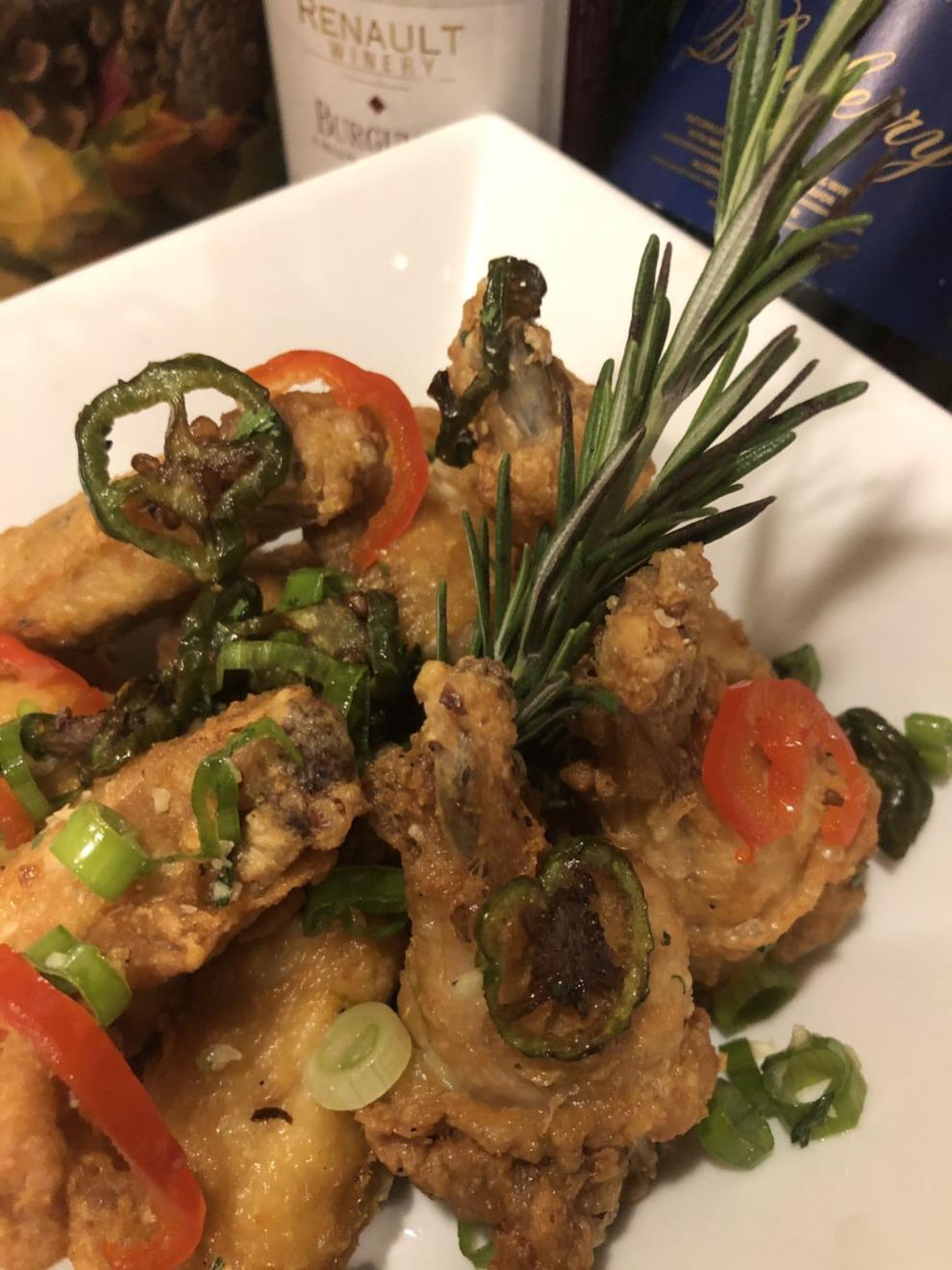 House of Renault — Crispy Confit Truffle Chicken Wings with roasted poblano aioli
Some spots go simple and straightforward with their wings, and others prefer to get a little fancy. House of Renault definitely falls into the latter category this year with their entry, a chicken wing marinated for 24 hours in a combo of chili pepper, jalapenos, sugar and salt and then fried and tossed with peppadew, scallions, lime and truffles and served with a luscious maple blue cheese. This is as gourmet as a wing can get.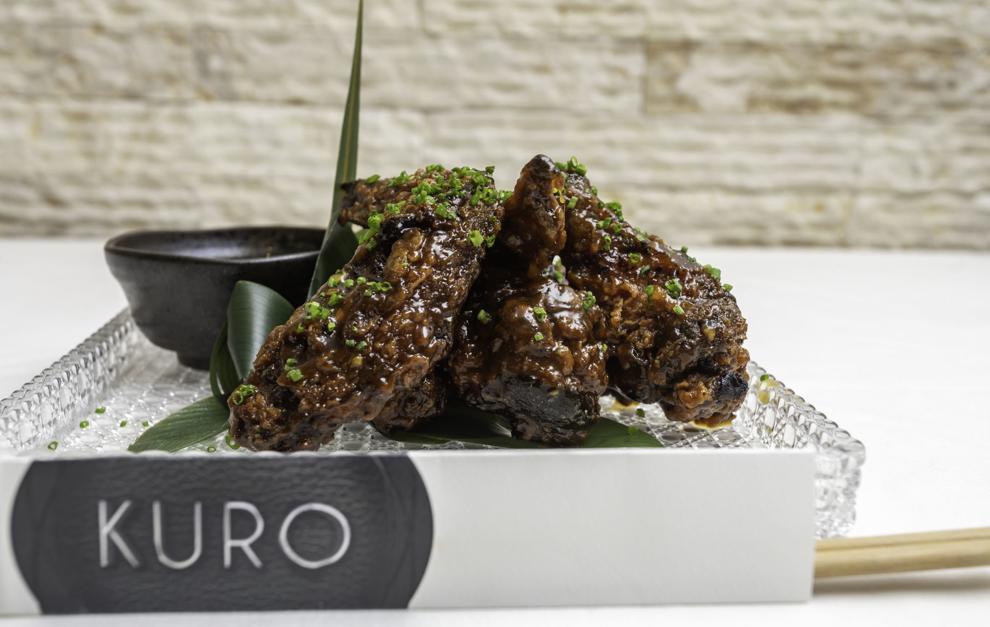 Kuro at Hard Rock Atlantic City — Kuro Wings with sambal, brown sugar and sesame seeds with Kuro yogurt blue cheese
Kuro remains one of the best restaurants at Hard Rock Hotel & Casino Atlantic City, and their wings are a perfect representation of why. Rolled in a well-spiced dry rub before cooking, they are then coated in a glaze with a complex flavor profile including hints of garlic, sambal, sesame oil and lime juice. Their namesake blue cheese is yogurt-based and makes for a cool creamy end to a tasty Asian culinary adventure.
Lillie's Asian Cuisine at Golden Nugget Atlantic City – Spicy Lillie's Chicken Wing
While just about everyone has had a traditional buffalo wing and pretty much knows what to expect from it, when it comes to the world of Asian-style chicken wings, the mystery heightens. Lillie's Asian Cuisine enters Wing Wars IV armed with a delicious entry, layered with exotic flavors and a kiss of heat thanks to the use of Gochujang sauce.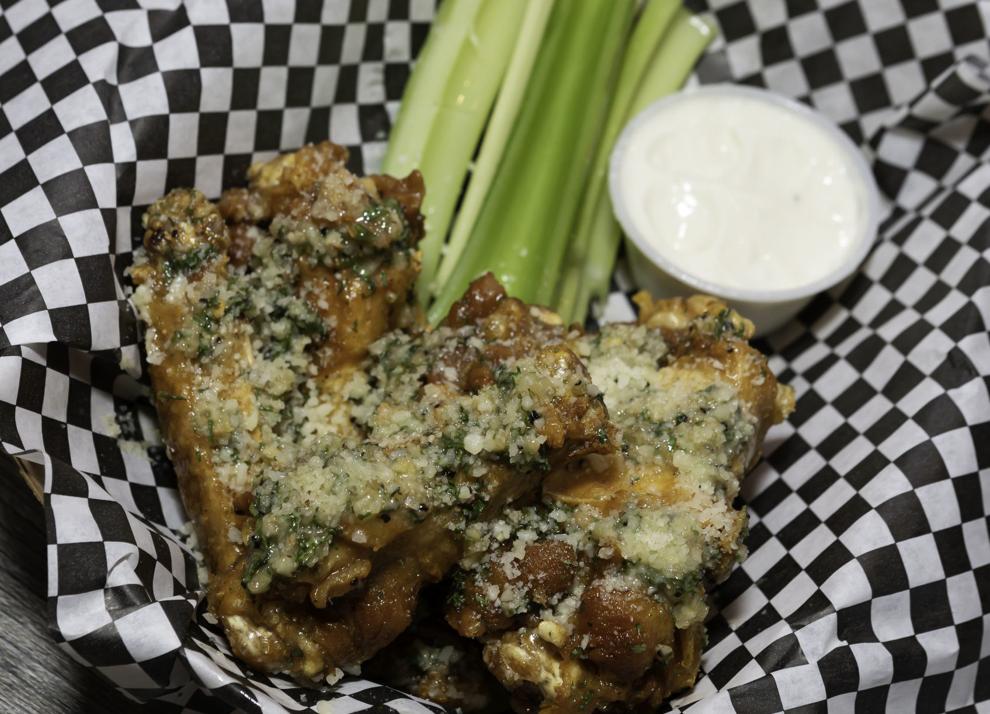 Manco & Manco Pizza — Bone-in Garlic Parmesan Wing and Traditional Buffalo Boneless Wing with blue cheese
Manco & Manco's Garlic Parmesan wing is an absolute savory — and self-explanatory – dream come true with its one-two punch of fresh garlic and parmesan. And while the bone in may be the flagship offering, Manco takes things a step further this year, as they will also offer a boneless wing option (in traditional buffalo flavor) for those who prefer to leave the bones for the dogs (or anyone who prefers white meat).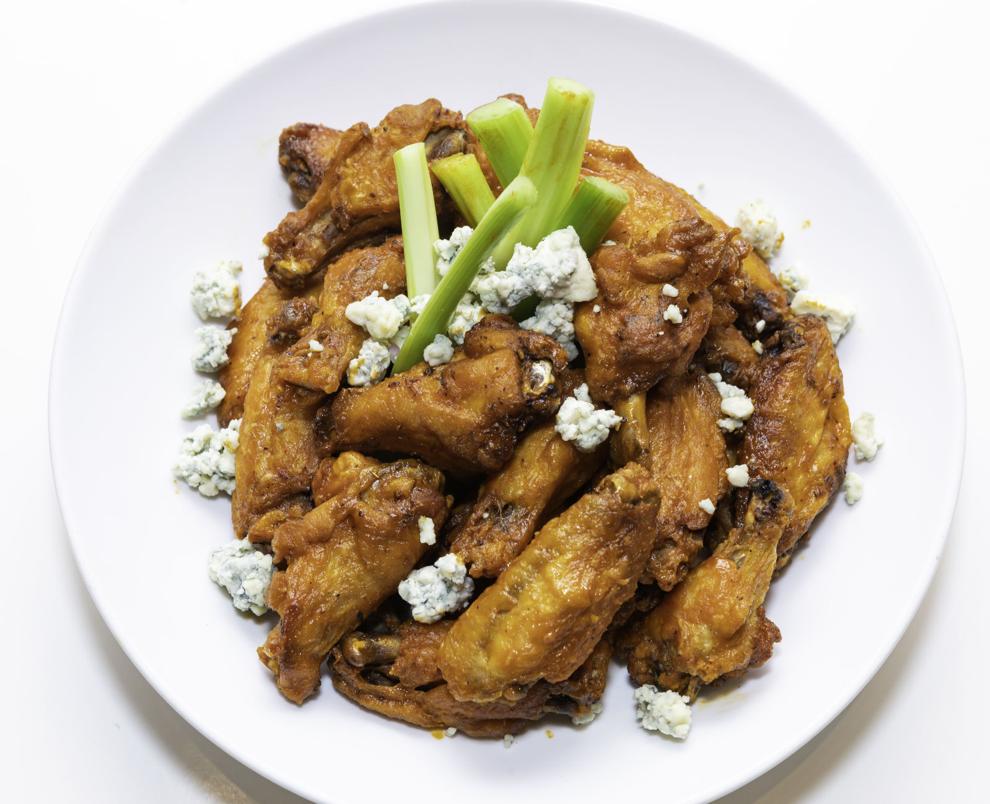 Michael Patrick's Brasserie at Golden Nugget Atlantic City – Garlic Buffalo Wings with Maytag roasted garlic dipping sauce
Last year Michael Patrick's Brasserie managed to take home more trophies than any competitor, as they tied for first place in the People's Choice Best Wing category, won First place in the People's Choice Best Dipping Sauce category and tied with VUE for the Fat Boy Munch Club's XXL Heavenly Combo. Garlic is the theme of both their wing, which pairs it with a traditional buffalo sauce, and their dipping sauce, which goes the roasted route for a sophisticated and complex sauce that looks to be a standout at Wing Wars IV.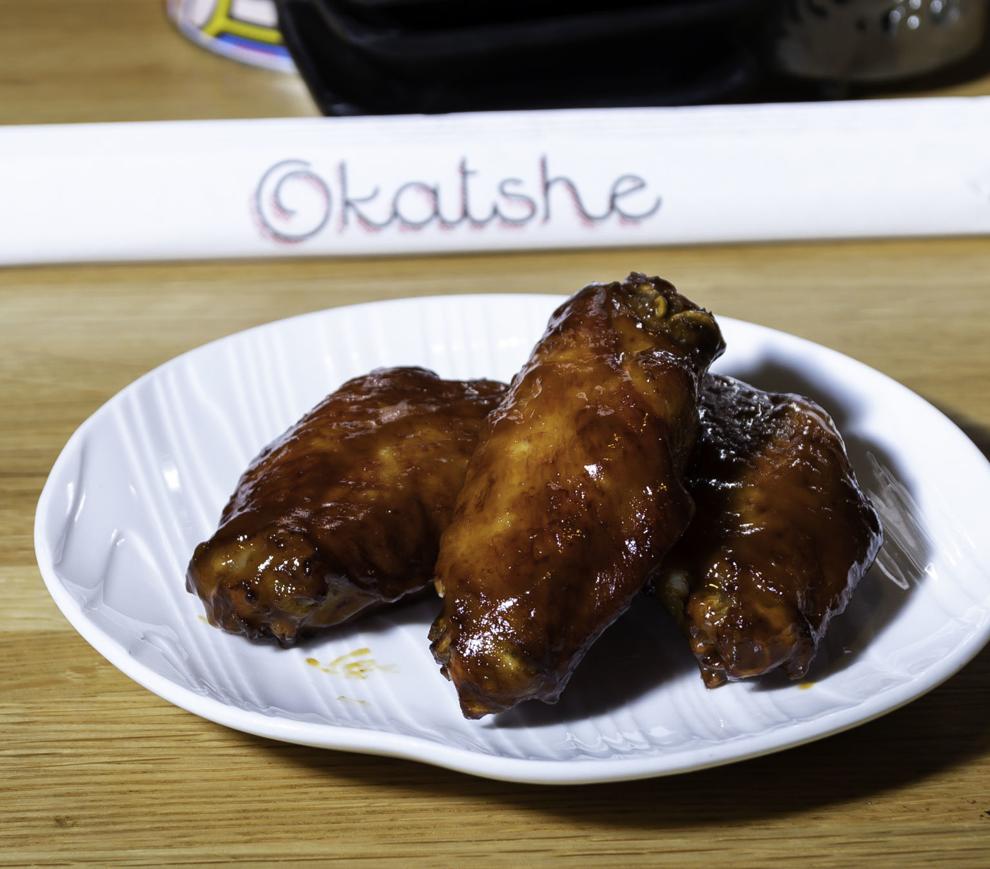 Okatshe at Tropicana Atlantic City — Crispy Chicken Wings
What can we say — the crispy chicken wings from Okatshe are simply exquisite. These one of-a-kind, Asian-spiced beauties live up to their name with a crisp exterior that is unmatched and bursting with flavors of garlic and sesame oil. Tossed in a ginger/scallion chili sauce to finish them off, they may just have what it takes to win top honors. And yes, you can expect a line at Okatshe's booth on Saturday.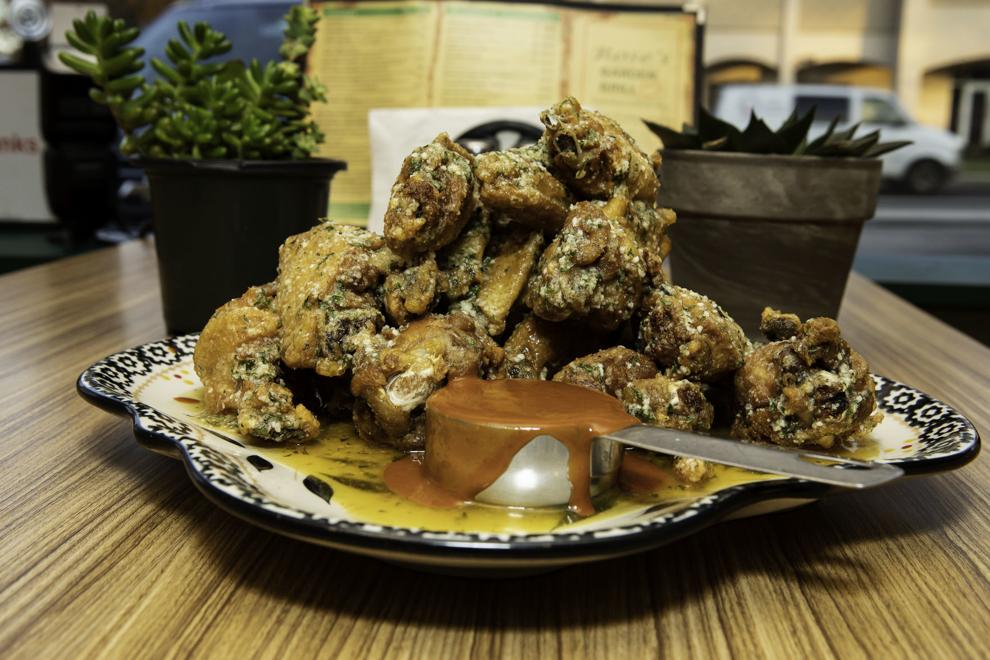 Rose's Garden Grill — Garlic Parmesan Wings of Mass Destruction with chipotle and ranch dressing
A veteran of Wing Wars, Rose's Garden Grill returns this year with a garlic-parm wing that is sure to turn a few heads. And while parmesan cheese and garlic is in itself a flavor combo that can't lose, the secret weapon may just be the touch of heat that rounds the whole thing out, courtesy of a dusting of cayenne pepper flakes.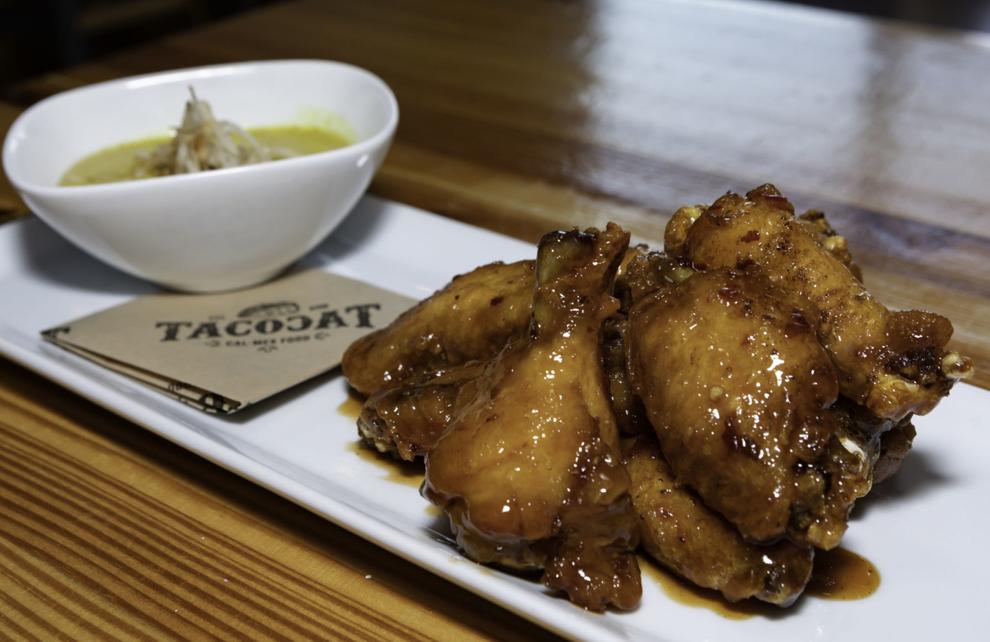 TacoCat — Sweet and Spicy Rum and Coke Wings with Tijuana dipping sauce
Tacocat may be a Wing Wars virgin, but there is nothing innocent about their entry — a wing based around a classic cocktail, the rum and Coke. Dark rum and Coca-Cola blends with a mix of brown sugar and chilies to give the wing a spicy — and boozy – bang. Then to cool things down, folks can dunk in their signature Tijuana dipping sauce, a coconut/curry based dipper that may just earn a few blue chips of its own.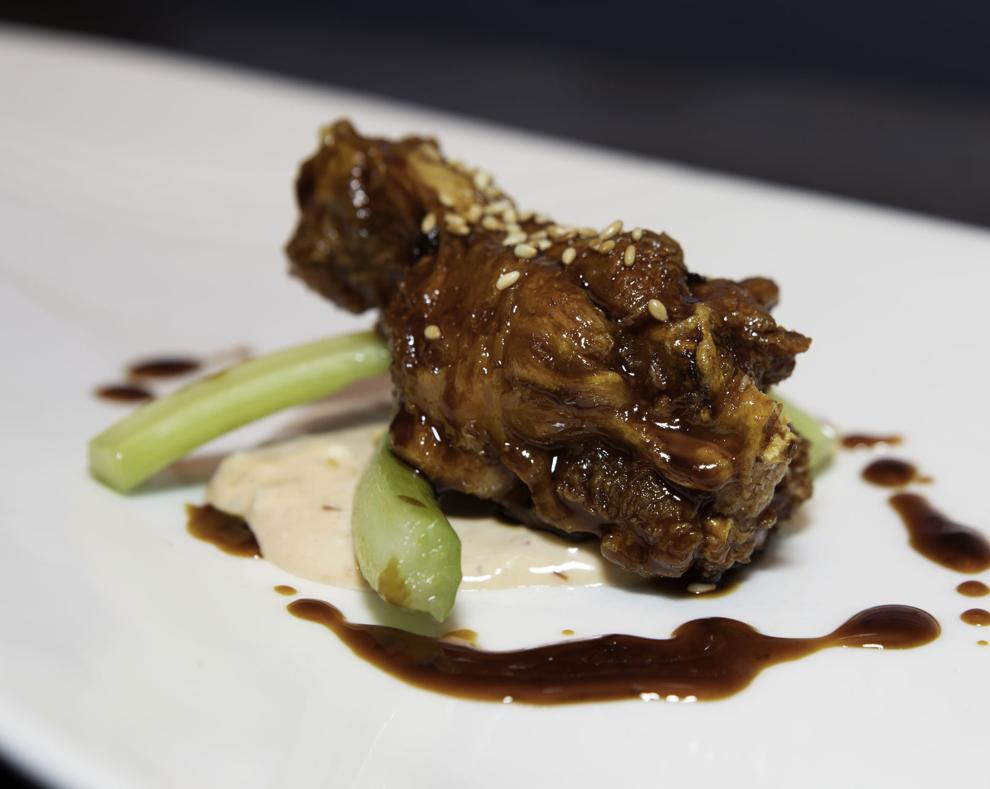 Tennessee Avenue Beer Hall — Pineapple Thai Wing with Spicy Bleu OG
Wowing tastebuds since they first made their debut at Wing Wars two years ago, Orange Loop legends Tennessee Avenue Beer Hall return this year with an all-new wing. Chef Charles Soreth's Pineapple Thai Wing offers hints of Southeast Asia, courtesy of Thai chilis, soy sauce, toasted peanut and fish sauce alongside flavors of pineapple, garlic, lemongrass, cilantro and basil. The wing itself is a contender on its own, but when paired with their creamy — and addictive — Spicy Bleu OG sauce it's going to be a tough bird to beat.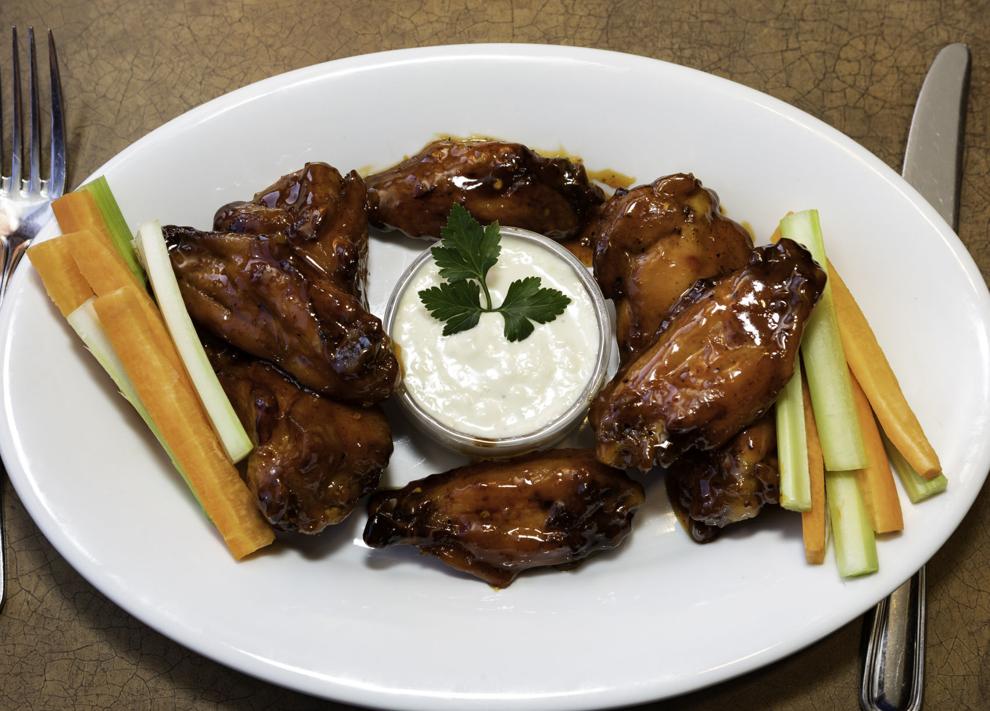 The Twenties at Claridge — Sweet Red Chili Wings with maple blue cheese
Throwing their hat in the "wing" this year for the first time is The Twenties at The Claridge. Their entry starts with fresh organic chicken wings that get kicked up nicely thanks to a mix of coriander, cumin and paprika, among other spices. Rounded out by a sweet-savory combo in their maple blue cheese, this will be one to watch out for this year.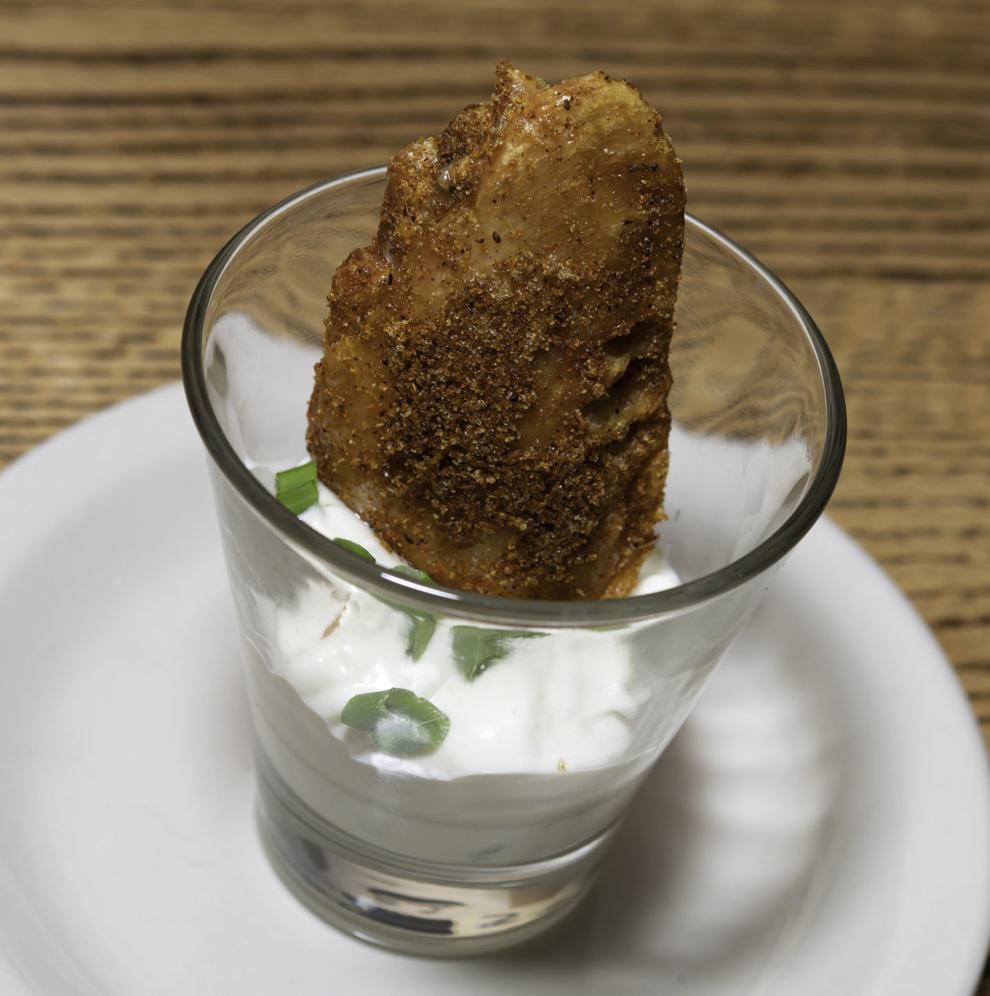 Vagabond Kitchen & Tap House – The Eagle Wing with Chef Ken's famous blue cheese
Every year fans can count on Vagabond to bring the goods at Wing Wars, and this year is no different. Their Eagle wing starts with a jumbo wing which gets coated in a complex dry rub featuring dark brown sugar, garlic, chili powder and a few secret ingredients and is then coated in their wing sauce which hits your tastebuds with flavors of maple, chili, mango peppers and vinegar. For your dipping pleasure is Chef Ken Klein's famous blue cheese, which utilizes some unique ingredients of its own, including Worcestershire sauce to create a flavorful ending to your wing experience.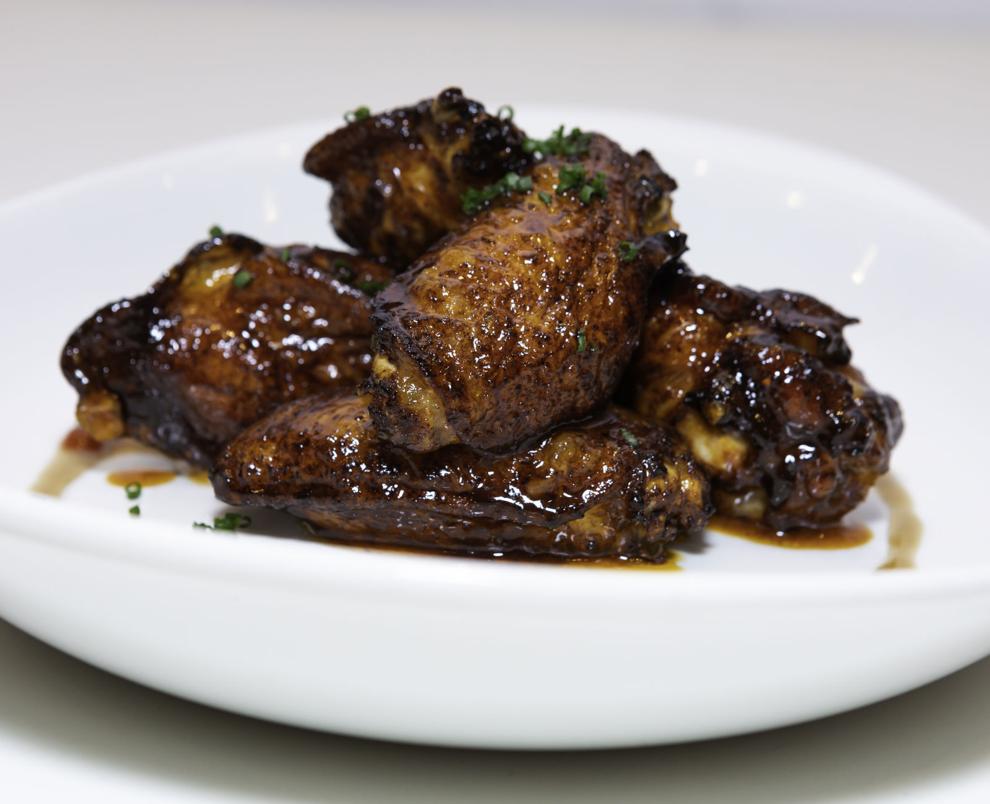 Vic & Anthony's Steakhouse at Golden Nugget Atlantic City — Spicy Maple Glazed Chicken Wings
One of the OGs of Wing Wars, Vic & Anthony's returns this year with their incredible combo of sweet and heat. The Spicy Maple-Glazed wing is much beloved by wing eaters in South Jersey (its quail-based cousin has been featured on A.C. Weekly's 50 Bites+ promotion multiple times), and it's easy to see why. And no dipping sauce required, as the flavor bursts straight from the glaze to your tastebuds.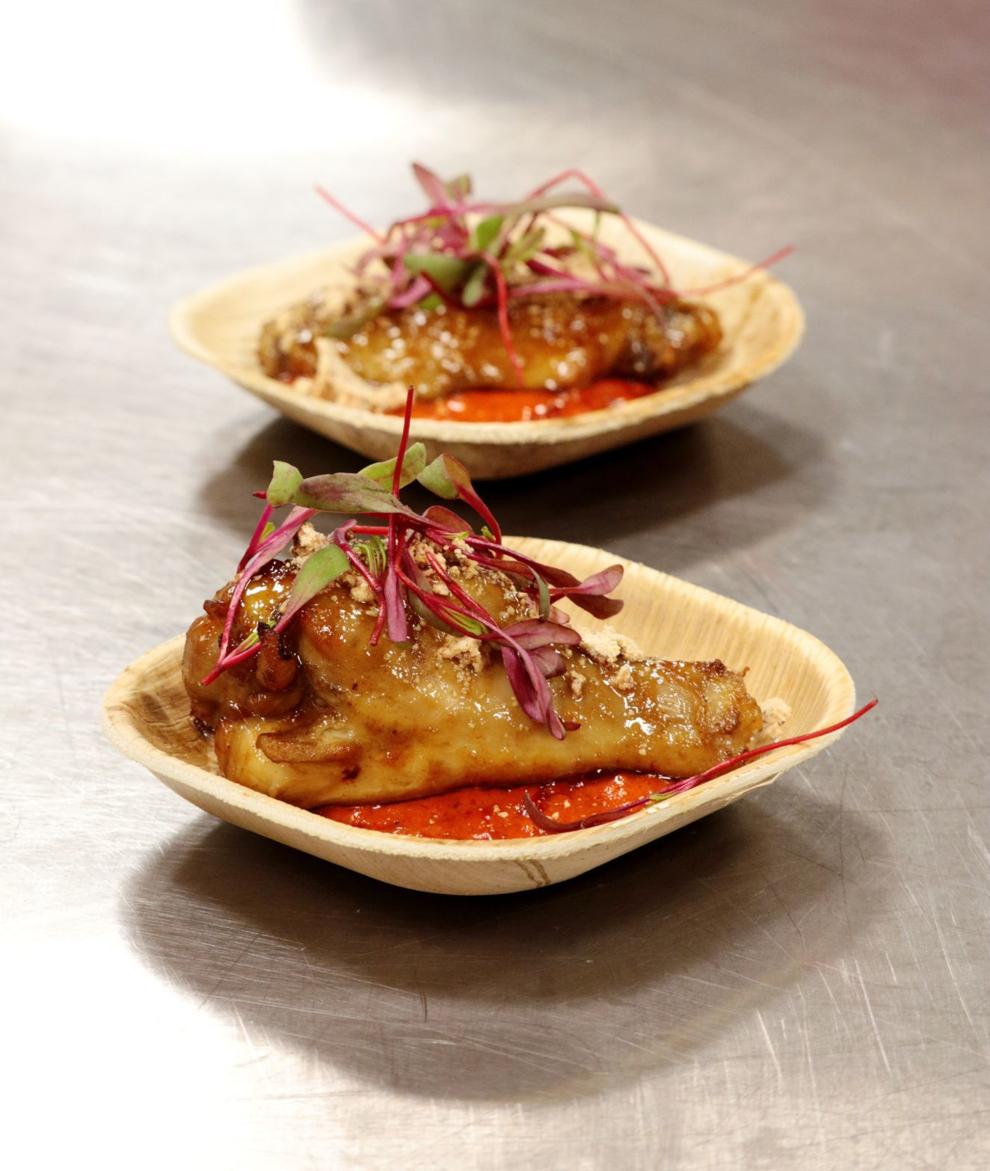 Villain & Saint at Ocean Casino Resort — Maple Bourbon-Glazed Wings
Last year was Villain & Saint's first foray into Wing Wars, and they managed to walk away with a third place trophy from the esteemed judges. Not bad for a rookie. This year they return with an all-new maple bourbon wing which combines sweetness with a touch of sophistication. Could this be enough to crown them king of the wings?