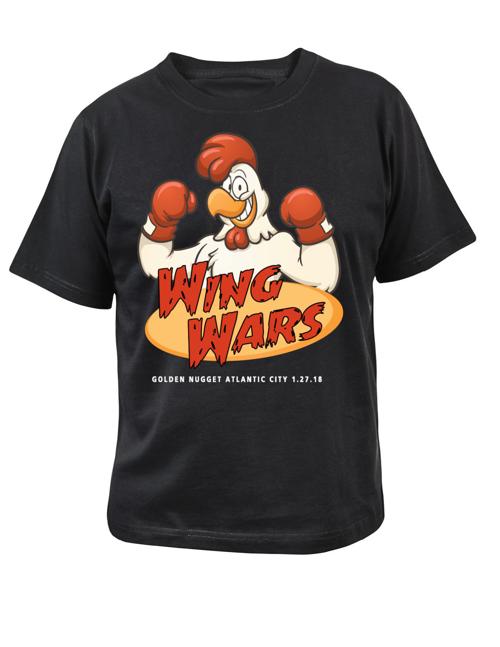 (Please note: Wing Wars 2018 is SOLD OUT. Sorry, you're outta cluck.)
There are only a handful of passes left for A.C. Weekly's Wing Wars and you know as well as we do that you do not want to miss this event!
And while Wing Wars will be an amazing event for all who attend, you and your crew just might want to consider rolling VIP for this one. What does a Wing Wars VIP get? Well, first of all, status! (Duh.) But beyond looking like a big shot, the biggest advantage for those who go VIP is that you get full access to all the heavenly wings and dipping sauces a one full hour earlier than everyone else! That means no waiting in lines — just walk up and grab your wings. And if that isn't reason enough to be a baller/shot-caller, we will also throw in a sweet limited-edition Wing Wars T-shirt for you to strut around in. All this for $40 — you can't beat that!
Nearly 50 years after forming Foghat, drummer Roger Earl is still getting in his licks.
Here are the details for the event — in case you forgot: From 1 to 4 p.m. (noon to 4 p.m. for VIPs) on Saturday, Jan. 27, we will bring together a gaggle of the best wing spots in South Jersey. Then each of them will set up shop at The Grand Ballroom at Golden Nugget Atlantic City and let the feathers fly!
The best part about this fowl fight? YOU get to pick the winner. Sample all the wings and dipping sauces and then vote for your favorite flock. The winners will be announced at the end of the event — and bragging rights will last all year.
Oh, and if you thought this was just going to be some kind of low-key poultry party — think again! There will be a cash bar, drink specials and live music from LeCompt to keep you dancing the funky chicken the whole time.