Being within striking distance to Philly, South Jerseyans know their cheesesteaks. And while it's easy to grab a steak on the Boardwalk or at just about any pizzeria or casual restaurant, we have surprisingly few shops dedicated solely to the sandwich. So when we got word of Charley's Philly Steaks having a location in Egg Harbor Township, we headed to the Fatmobile to see what the deal was.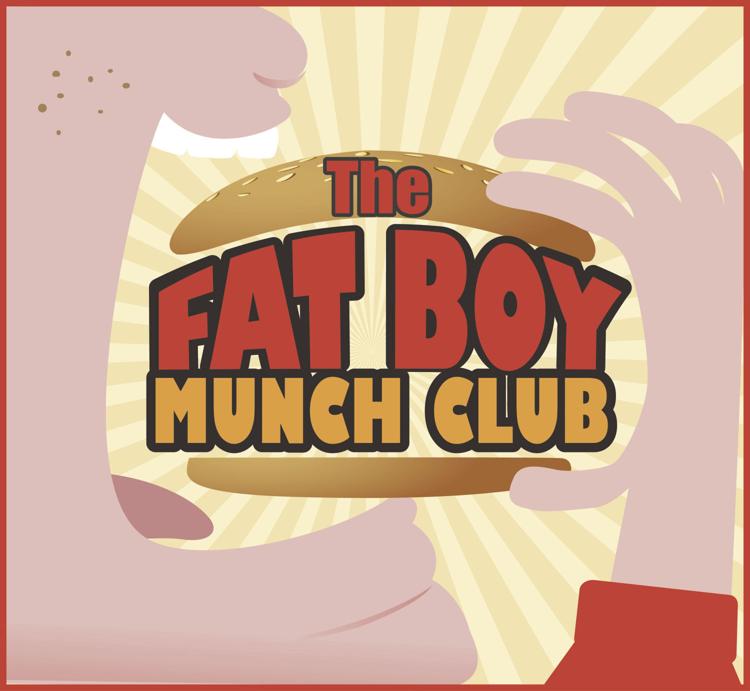 Inside the place was clean and welcoming, accented nicely with some bright red metal chairs and pseudo-industrial style lighting fixtures, which seems to be all the rage these days. For COVID reasons we grabbed our food to go. Here is what we thought of it.
Ryan: I'll be honest — when I saw it was a chain restaurant, my expectations were low. Somehow chains seem to have a knack for screwing up much loved regional favorites by adding odd non-traditional ingredients. The online menu at Charley's Philly Steaks confirmed their allegiance to this model by offering up multiple varieties of cheesesteaks, each containing disappointing and unwelcome add-ons such as lettuce and tomato as standard components of the sandwich.
Scott: So apparently this chain was founded by a guy who went to Ohio State University and started his first shop there: Ohio! What the hell do they know about making cheesesteaks?
Anyway, we all know that for a true Philly cheesesteak, cheese options are generally Whiz, American, provolone and the new rage, Cooper Sharp. So I asked my fat buddy Ryan to keep it simple: just a plain cheesesteak with American. I wanted to taste the meat, the cheese and the roll. That's it. No silly lettuce or tomato or any of that nonsense. Well, guess what? Good ol' Charley from Ohio only offers provolone and – get this – Swiss and cheddar! Yikes! We are off to a bad start.
Ryan: Being that I always order my Philly steaks "wit," I decided to go with their bacon 3 steak, which came topped with a blend of provolone and Swiss (strike 1), plus grilled onions and (naturally) bacon. Lettuce and tomato were rightfully banished from my steak by me before any cook had a chance to foolishly include them. As I was about to pick up my sandwich, I noticed that the wrapper had the phrase "#1 Cheese Steak in the world" written on it. It's always unwise for a restaurant — or any business — to make claims this bold unless they REALLY can back it up. Charley's cannot and did not.
Things started off well enough, my roll was lightly toasted and although a bit less hearty than what you might find in Philly, it was flavorful and buttery. The steak itself was thicker than I prefer and overcooked, while the bacon — usually a crispy, smoky flavor enhancer on just about any sandwich — was so rubbery and undercooked it was nearly inedible. I continuously pulled near-raw strips off my sandwich one by one, until I had accumulated a sad mountain of dissatisfaction flanking my plate.
Scott: So my provolone steak wasn't as bad as I thought it was going to be. But it wasn't great either. Hell, this is an area full of great cheesesteak spots: White House, Rose's Garden Grill, Pete's, Sugar Hill, etc., so it would be hard to beat any of those. I will differ with Ryan on the roll. This seemed like par-baked roll finished at the store. Sometimes, that works, like at Primo Hoagies. But this seemed like a sad piece of bread to me. Soft is OK, but lacking any real texture other than spongy is not. The steak, on the other hand, was quite flavorful, not fatty and tasty. If I had that steak with American or Whiz on a better roll, it would have a shot. As is, it does not.
Ryan: To pair with our steaks we ordered the "Ultimate Fries," which consist of french fries topped with cheese sauce, ranch dressing and bacon bits. These were a touch soggy, but I won't fault them for that, as fries taken to go are always a gamble. The flavors weren't bad on these and they certainly made for an indulgent side dish. One thing I found curious is that for a place that does not offer the much loved and traditional Cheez Whiz as an option to top your steak with, the fries were loaded with a strikingly similar melty cheese sauce. Wouldn't it make sense to have this as a standard option for your cheesesteaks? I think so.
Scott: Since I would imagine Charley's caters to takeout most of the time, COVID or no COVID, they need to come up with a new fry that will last for the ride home. Curly fries? Crinkle cut fries? Seasoned fries? Something with some texture so they don't turn into a soggy mess like this. The cheese sauce was delicious despite being cold after a 5-minute ride – and should be an option for the steaks. And the bacon bits are just a shame. If you are making bacon for sandwiches, why not make it for the fries? Mind blown.
Ryan: To my surprise, the absolute highlight of the meal was my blueberry lemonade. Visually appealing and utterly delicious, it featured muddled blueberries at the bottom and was refreshingly sweet and not too sour — just the way I like it. I will be back for this drink alone.
Scott: I got the strawberry lemonade, and will agree that it was the highlight of the meal even though it was too sweet for my fatty buds – yes, I know, that's Fat Boy blasphemy, but whatever.
Ryan: I got what I expected from a chain cheesesteak place. Fact of the matter is I have had far better steaks at many a spot in South Jersey. But should they change their name to Charley's Delicious Berry Lemonades we would have a home run on our hands.
Scott: Yeah, even though Charlie's has some other things to offer like deli subs and chicken cheesesteaks and even wings, this will be a one-time deal for me. Like the tuna fish commercial said, "Sorry, Charley!"
Rating: 200 Pounds (Needs More Mayo)