Ok, so thanks to COVID-19 I'm a little late kicking off this year's edition of Shackin' Up for the Summer, but hey- better late than never, right? Starting this week, I will once again hit up a South Jersey seafood shack each week, giving you an honest snapshot of the experience I had and what you can expect if you should decide to go. So pack an extra jar of tartar sauce and let's hit the road!
Barbera Seafood Market, 2243 Arctic Ave. Atlantic City. Go to Facebook.com.
When you think of seafood shacks, your brain doesn't immediately picture a little shop in the midst of the urban sprawl of Atlantic City, but that's precisely where Barbera Seafood Market is located. And it's not exactly the new kid on the block either – Barbera has been operating for more than 100 years, first opening its doors in 1919. So they have had a few years to get their seafood game up to snuff.
As you enter, Barbera is your standard, no frills fish market, selling fresh and visually appealing versions of all kinds of fish, shellfish and the like, both in raw and cooked form. The staff was friendly and helpful on the day I visited with a few friends for lunch, and the prices on the menu were some of the most reasonable I have seen at any seafood shack in all of South Jersey. Other than maybe McDonalds, where can you get a fish sandwich for $4.99? It's unheard of. There are no tables inside, but of course that doesn't matter much these days with the current ban on indoor dining. Plus, there is a patio adjacent to the market where you can grab a seat to enjoy your meal. We did just that.
Keep it:
Fried Flounder Sandwich: Barbera's is known for their fried flounder sandwich, and at $4.99 you simply can't beat the price. You also can't beat the flavor or the freshness, as this sandwich makes all the fancy, dressed-up fish sandwiches you may have had seem a little silly. This is simply a lightly fried piece of fresh flounder sitting on a soft buttery bun with tartar sauce. You don't need anything else. It's perfect.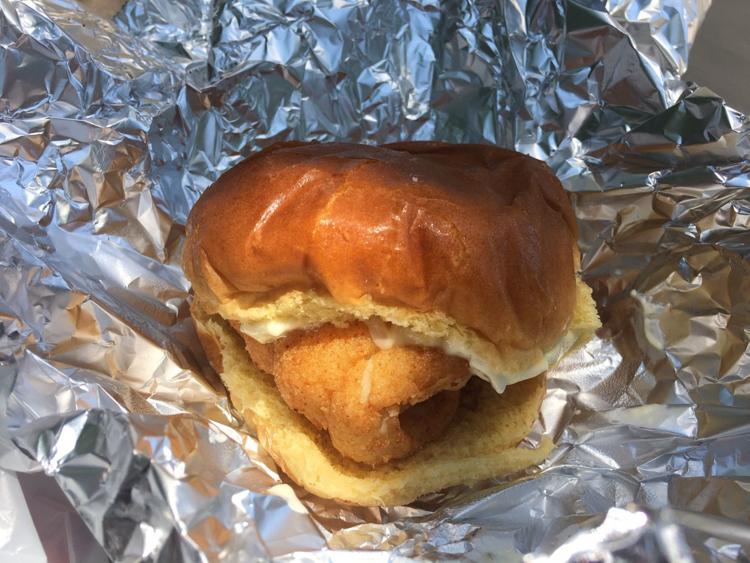 Fried Crabcake Sandwich: Much like its flounder sibling, the fried crabcake sandwich at Barbera Seafood is a simple and delicious sandwich at that same great price ($4.99). Before I go any further, I'll let you in on a little secret – while many people complain about a crabcake that has "too much filler," I find that the addition of the right amount of peppers and breadcrumbs actually enhance the flavor quite nicely. If all you want in your crabcake is crabmeat, you may not prefer the one at Barbera, but for me it was perfection. Perfectly fried to a golden brown with a crunchy breading, it was a home run for me.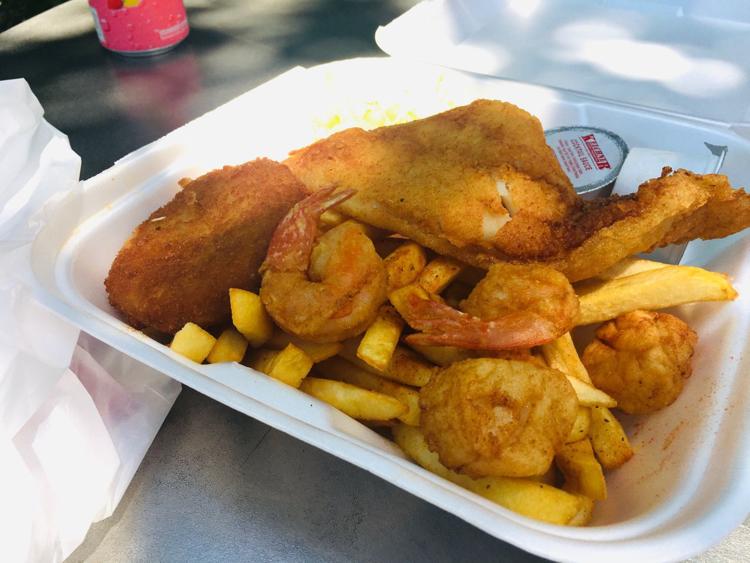 Fried Seafood Combo: With two shrimp, two scallops, a large piece of flounder, a crabcake, cole slaw and french fries, this, too, was an incredible deal at $14.99. Generally a seafood combo of any type is going to run you at least $20 to $30 no matter where you go, so this was a lovely surprise. And all of it was delicious. The flounder and crabcake were the same as used on the aforementioned sandwiches, and the shrimp and scallops were superb, as well, each lightly breaded and fried to a golden brown. The fries made for a nice side dish.
Throw it back:
Cole Slaw: Not terrible, but ultimately a forgettable version of this popular seafood accompaniment.
Trophy winner:
The Fried Flounder Sandwich