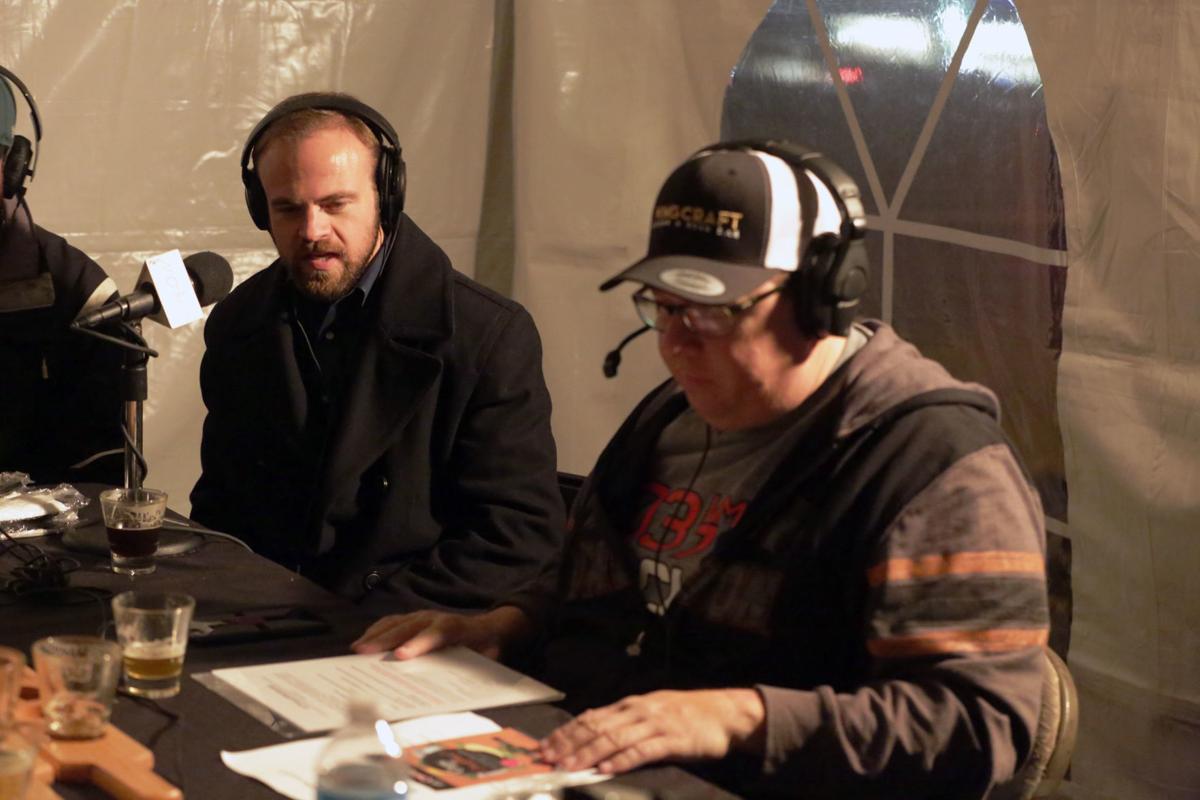 South Jersey's most recognizable radio voices have once again teamed up with The Community FoodBank of New Jersey to combat one of the biggest issues our region faces, hunger.
South Jersey's radio station, 103.7 WMGM Rocks, and its sister stations Kool 98.3, News Talk 1400 WOND and AM 1490 Sports Betting Radio are set to kick-off the area's 12th annual Operation Help campaign at noon on Saturday, Nov. 23, when much-needed food and monetary donations for the holidays will be collected for local families in need. This year's event will span five days with roughly 100 hours of live broadcasts benefiting The Community FoodBank of New Jersey and its 250 partner charities across South Jersey.
WMGM's popular morning show host Matt Murray will "camp out for a cause" outside Chickie's & Pete's in Egg Harbor Township throughout the five-day event accepting donations 24 hours a day.
Many different personalities will broadcast live from Operation Help throughout the five-day event, including The Press of Atlantic City's Director of Entertainment Publications and News Talk 1400 WOND's Scott Cronick.
Since 2008, Operation Help has raised more than $75,000 in cash donations and more than 50 tons of food, distributed by the food bank to families in need throughout South Jersey.
For more information on Operation Help 2019, including items most in need for 2019, go to 1037WMGM.com or the Operation Help 2019 event page on Facebook.
WHAT TO BRING: Non-perishable food items, especially canned soups, meals in a can, peanut butter and jelly, canned tuna and other canned meats, as well as cereal, pasta and rice. With the holiday season approaching, there is also a need for frozen turkeys for families in need. Cash donations are also needed.
WHERE/HOW TO BRING IT: Operation Help Headquarters is located at Chickie's & Pete's at 6055 Black Horse Pike in in Egg Harbor Township. The Egg Harbor Township Police Department is also serving as a collection site, and will pick up items from any person (s) or organization located in Egg Harbor Township and deliver them to Operation Help as a complimentary service from Nov. 23-27. Contact Lt. Gray of the EHTPD for more info at 609-926-4107 or contact the EHTPD via Facebook.
Be the first to know
Get local news delivered to your inbox!