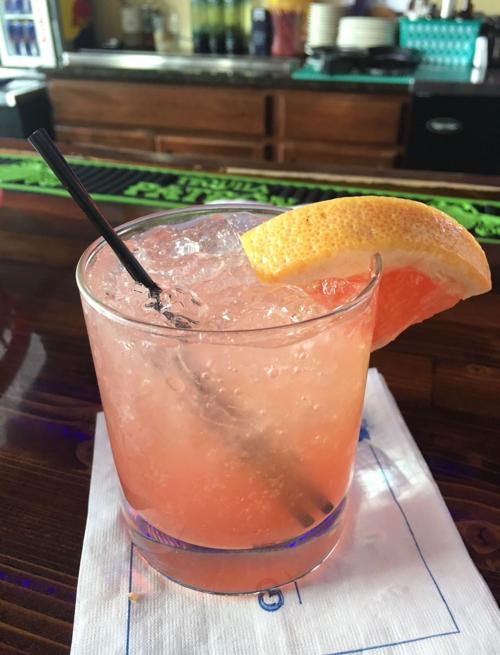 When the winter is at its coldest and snow is on the ground, it's easy for one's mind to wander back to the warmth of summer, and to the days when sipping a margarita seemed like the natural thing to do.
One way to enhance that vision is to actually take the obvious next step and find a refreshing and expertly prepared margarita at a local bar. The only issue with this plan is that finding a well-made margarita can be more challenging that it seems. On the surface it seems like a simple enough concept – combine lime juice, tequila, maybe a bit of triple sec and some agave nectar, shake with ice and serve. And pretty much every bar will make you one – some might even experiment with the ingredients, which can be fun — but the tendency to cut corners by using cheap tequila and truly awful sour mixes in place of fresh juice is common, and this practice can — and does — ruin more drinks than is acceptable.
Because I happen to be a margarita connoisseur, I have spent much of the last few years seeking out spots in South Jersey that make truly exceptional versions of this cocktail. And one of the best margarita menus around can be found at Tacos El Tio in Egg Harbor Township.
Tacos El Tio is a large space, part of which is taken up by their restaurant – for some reason it's very rare to find a tequila bar that isn't also a full service eatery – but the bar area is spacious enough and makes for a fine spot to throw back a few margaritas or tequila shots whenever the mood should strike.
They have margaritas on tap, but that is a concept that has always turned me off, and I would avoid it here in particular. Instead, go with one of their fresh, hand-shaken margaritas. They offer a nice variety, and when I stopped in I decided to opt for the El Original.
El Original Margarita
Fresh-squeezed lemon and lime juices, agave nectar, grapefruit juice and Jose Cuervo Tradicional Tequila
I almost went with their standard Handcrafted Margarita, which sticks closest to the drink's original recipe, but the playful variations in the El Original piqued my interest. One thing that surprised me right off the bat is that Tacos El Tio uses a blend of fresh lemon and lime juices in all of their margaritas as opposed to the usual practice of just lime juice alone. This adds a complexity to the flavor, and the combo of lemon and lime obviously pairs well, as does the grapefruit juice, which throws in a touch of bitterness. The agave syrup is always an excellent choice of sweetener for any margarita, as it matches up well with the tequila itself, both being products of the agave plant.
Speaking of the tequila — don't be put off by the name Jose Cuervo. While the most common version of this brand of tequila (Jose Cuervo Gold) is best known for being the cheap crap you see bartenders pouring down the throats of drunk college kids on spring break, not all Cuervo is created equal. The variant used in the EL Original is called "Tradicional" and is a 100-percent blue agave-based spirit of considerably higher quality. Anyone who still promotes the old belief that it doesn't matter what type of tequila you use in a margarita is flat wrong.
The El Original may not strictly follow the rules of what a traditional margarita should be, but its experimental style is ultimately rooted in adding interesting accents to the familiar flavor of the drink, not figuring out ways to cut corners and save a buck. It's refreshing and visually appealing with its pinkish color and generously sliced grapefruit garnish, which serves as a lovely after-drink snack.
Tacos El Tio is located at 6400 E. Black Horse Pike in Egg Harbor Township. Go to TacosElTio.com.