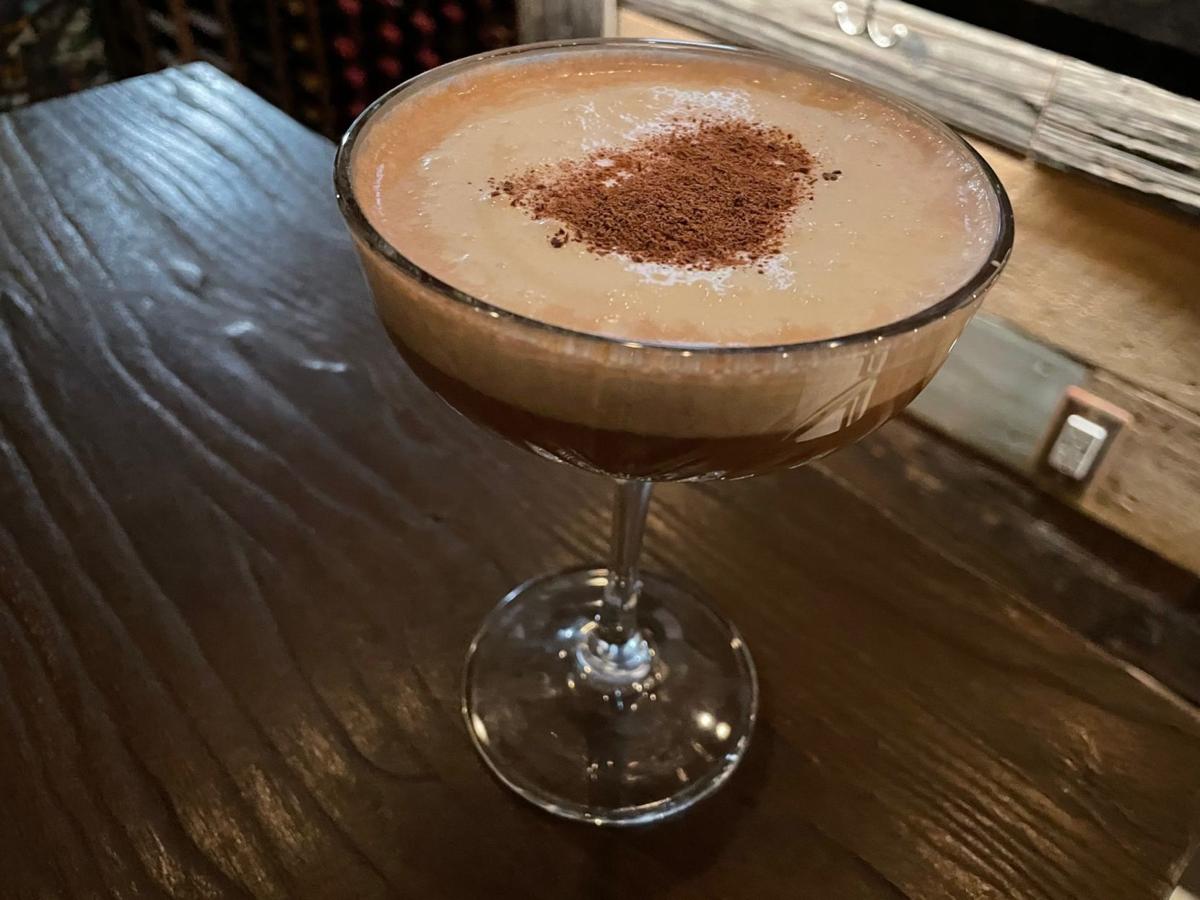 When MADE Chocolate shut its doors late last year, there were a lot of seriously saddened sweet-tooths in Atlantic City. Luckily the Orange Loop's cocoa train chugs on, as the recently opened Bar 32 picks up right where MADE left off, with bean-to-bar chocolate offerings being the central theme of the space.
A perfect spot for those searching for some dessert or an after-dinner drink, Bar 32 is a cozy space with a nice helping of funky hipness, thanks to a rich mix of colorful art pieces and varied seating options that go from lounge-y sofas to casual high-top tables with an effortless flow.
I stopped in for a nightcap after a nice dinner with my wife recently. The original plan was simply to grab a drink and go, but once the menu was presented to us, we couldn't help but indulge in a chocolate flight as well as a pair of their amazing brown butter chocolate cookies, which are easily worth the trip alone.
Of course you can't just have cookies without something milky to wash it down …
Yasgur's Spiked Milk Pint Mark's Chocolate Martini
Bar 32 chocolate, milk, vanilla-infused vodka, salted-caramel cream and chocolate shavings
An obviously perfect chaser for a round of cookies, this verbosely titled drink falls into what I believe to be one of the most underrated categories of cocktail – the milk-based drink. While it's true that it's tough to throw down more than one or two of these cocktails due to their heaviness, I find their unique mouthfeel works really well as a final drink of the night, with a dessert-like quality emerging even when not made with overly sweet ingredients.
Of course Bar 32's chocolate martini is definitely sweet, as literally every one of its ingredients leans in a dessert direction, but that's kinda the point. And though it might be accused of not being the most well-balanced cocktail ever shaken or stirred, the only proper rebuttal to such an accusation would be a hearty "who cares?"
Why? Because it's freakin' delicious, that's why. The salted-caramel cream that crowns the cocktail makes for a superb introduction, while the fancy-pants exotic chocolate melds with the milk to instantly bring you back to childhood before the vanilla vodka slaps you right back into your early-40s. (Well, that's what it did for me anyway.)
My one gripe was that the name "spiked milk pint" made me think that the drink would be served in a pint glass or perhaps a folksy old-fashioned milk bottle, but sadly it came in a regular old martini glass, which was clearly smaller than any pint.
Drinkware aside, Bar 32 offers an experience not found anywhere else in Atlantic City. It's fun, it's sexy and it's indulgent. I will surely be back.
Bar 32 is located at 121 S. Tennessee Ave. in Atlantic City. Go to Bar32Chocolate.com.