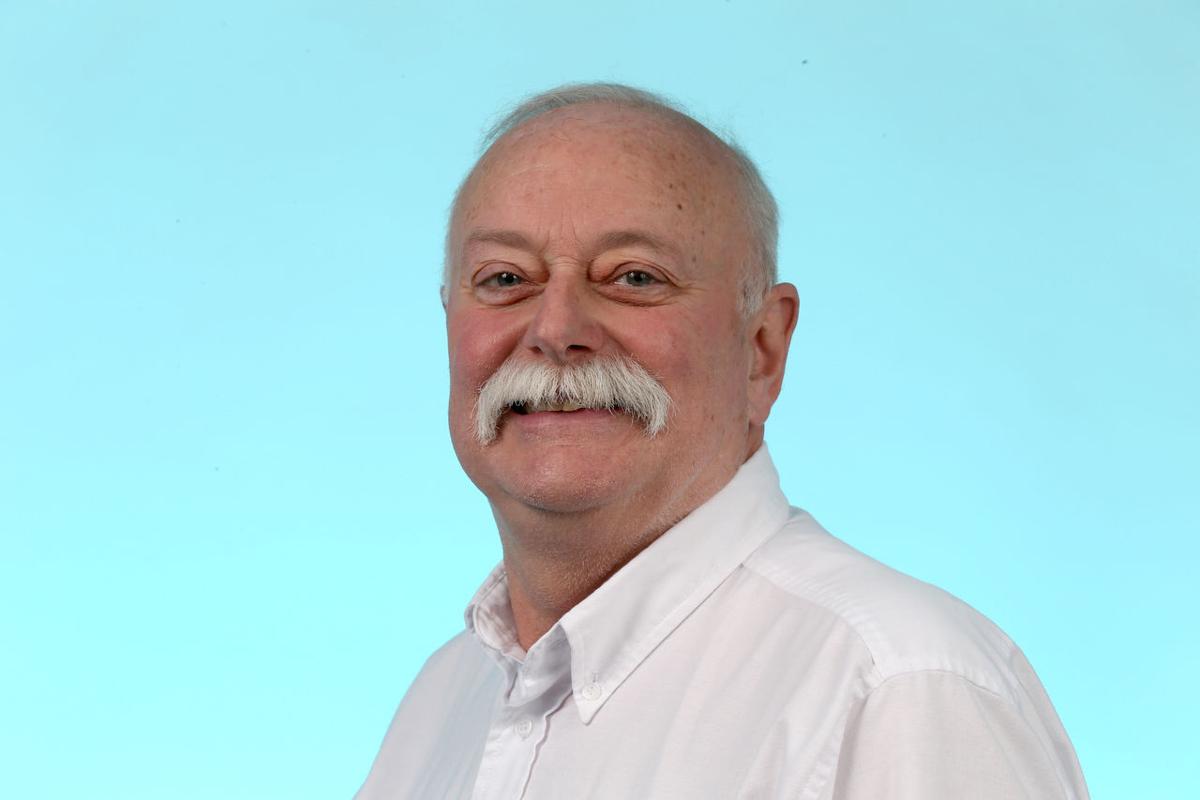 Happy New Year! I hope you made it safely through the holidays and that Santa left some good beers in your stockings! Let us hope for a better 2021.
As it is, life goes on and we need to deal with our changed existence. As I have stated before, we are fortunate to have so many great breweries within a short drive of our area. So far none have quieted their kettles and amazing brews are still pouring forth from their fermenters.
On Saturday, Jan. 9, COHO Brewing in Cape May Court House will celebrate their second anniversary with a big blowout at the brewery beginning at noon. They will be serving up a special anniversary beer which is expected to be a Cherry Chocolate Cake Stout — yummm! It will be served in a commemorative glass to take home. Don't forget to also take home some of their other beers, which can be had in crowlers and cans. Look for their cans in local outlets also. Curbside Eats food truck will be there from 2 to 7 p.m. to help you absorb the libations.
Just down the road in North Cape May, Gusto has not been idle. They recently celebrated their second anniversary with a few new beer releases and lots of special merchandise. 2020 Tardy To The Party Imperial IPA (9% ABV), Sci-Fi Noises Imperial Stout (9.4% ABV) with organic Vermont maple syrup, blueberry and pancakes and Inside Joke Mango Peach Sour (5.4% ABV) with lots of fruity flavors may still be available, so don't delay. They have also implemented home delivery to Cape May and Atlantic Counties. Check their website for instructions. That includes swag too!
At Cape May Brewing, great things continue to pour from the brewery. They finished the year strong with another in their line of highly-regarded Hard Seltzers, Snowplace Like Home, a hard seltzer base blended with fruit juices and conditioned on orange peel, cinnamon and a careful selection of spices. For a special treat, and for those who missed the 2020 versions, CMBC has also re-released a limited amount of 2019 Boughs of Barley in bottles. Check on their availability before heading there.
A recent visit to Cold Spring Brewery at Cold Spring Village revealed some tasty beers on tap and a pleasant, cozy atmosphere. I was impressed with their Finley Forge IPA and their rendition of Sarsaparilla, both with and without alcohol. A return visit is certainly on my agenda.
Mudhen in Wildwood recently purchased a new canning line to be able to increase distribution. Look for their Imperial Stout and other offerings in cans soon.
Ludlam Island in Ocean View went through their holiday beers pretty quickly this year, but they also released a classic style with some modern twists. Pushing Bubbles Pale Ale is an homage to the style that made craft beer famous back in the day. Brewed with Centennial hops, this smooth approachable style will take you back to the 80s and 90s when beer choices were slim to none.
Nearby, SlackTide in Clermont will soon have a limited reprise of 5 Fathom American Pale Ale, a slightly sweet and approachable amber beer during the month also.
Somers Point Brewing will bring back their popular beer, Gretel's Kettle. This rich, sweet ale is brewed with eight malts, Hallertau Magnum hops and spiced with Lebkuchengewurz, a German gingerbread spice. Bring on the cookies!!
Three 3s in Hammonton has recently released a few new beers. It's A Trapp is a Belgian trappist-style single-fermented with trappist yeast; and Texas Sized 10-4 Peanut Butter Stout, an imperial chocolate milk stout kicked up with 4 pounds of Butterfinger candy per barrel!
Down the street is Chimney Rustic Ales, who recently celebrated their first anniversary by releasing four beers — 2019 Dubs (Belgian-style Dubbel), 2019 Bourbon Barrel-aged Bed Weather (8.5% Stout), Fluffy (DDH Haze Boi IPA), That Kid Is On The Escalator Again (6.8% meyer lemon and blueberry sour IPA-collaboration with Evil Genius). They are also pouring a reprise of their Colorful Elements, a 5.2% ABV Berliner weisse with pomegranate. Look for distribution in Philadelphia beginning soon.
At 6:30 p.m. Thursday, Jan. 21, once again Tennessee Avenue Beer Hall will wow their fans with another fine dinner featuring the beers of Founders Brewing from Michigan. World famous for their barrel-aged beers, several of these will be paired the amazing food from Chef Charles Soreth. Starting out the evening will be bacon and eggs with Kentucky Breakfast Stout 2019(KBS). Next on the list is maple and vanilla-brined chicken wings with chocolate BBQ sauce served with Canadian Breakfast Stout 2019(CBS). For the entrée, espresso-rubbed pork tenderloin and fennel slaw washed down by Espresso KBS 2019. To finish this feast, a warm chocolate brownie topped with maple coffee ice cream will be paired with KBS Maple Mackinac Fudge. Cost is $50 per person. Get tickets online at TennAveAC.com. Look for a different dinner every month unless restrictions change.