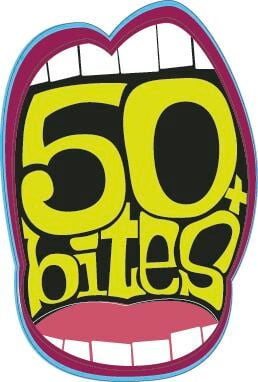 50 Bites launches today, Thursday, Oct. 7, and we must say — over here at the offices of Atlantic City Weekly — it feels like the opening day of the Olympics! And in many ways, it's just as big.
After all, 50 Bites is an Olympic-sized culinary adventure that can be approached as either a marathon or sprint, depending on your appetite. It is such a gargantuan eating exercise that it's actually 60 Bites! That's right, your $25 ticket to gluttony entitles you to 60 Bites in Atlantic and Cape May counties. It's a Crazy Eddie-like "INSANE" deal that — according to our math — amounts to 40 cents a bite. As the late, great Norm Macdonald said in his classic film masterpiece "Dirty Work" … "Ridiculous. Completely Ridiculous!"
What is the most logical way to tackle a beast of this proportion? Our preferred method is simple: Divide and conquer.
So with that plan of attack in mind, we will map out our suggestions of where to go each week for the duration of the 6-plus weeks of promotion. It may be challenging, you may have to come with a seriously empty stomach, but we promise you that in the end we will have conquered every Bite on the list. Ready? Let's go!
By the way, tickets for 50 Bites are $25 and can be purchased at AtlanticCityWeekly.com.
Week 1
For Week 1, we start out in the Marina District of Atlantic City at Harrah's Resort. We make a beeline to Café Tazza, where we instantly break the unwritten rules by starting with dessert first. And what a dessert it is – baklava bites, which make for a wonderful, honey-kissed start to the day. From there it's off to Borgata Hotel Casino & Spa, where we run in and head right for the Wine Bar at The Marketplace, which offers up a savory and hearty meatball, the perfect bite-size Bite.
Briefly hitting pause on the casinos, we stop over at Gardner's Basin, where Back Bay Ale House is ready with their Key West vibes and their Bite: the Korean beef potato skin, an Asian twist on an American classic. It pairs perfectly with one of their Basin Mason cocktails and this is a combo we won't be passing up.
After the skins it's time for a delightful bite of fresh mozzarella over at Tony Boloney's. Theirs is some of the best you will find anywhere and serves as a perfect palate cleanser. It's homemade and amazing!
The last stop on this first adventure is Hard Rock Hotel & Casino Atlantic City, where four tasty Bites all reside under one big roof. We double down on seafood with stops at Kuro and the new Sandpiper Coastal Bar & Grill (see Scott Cronick's feature on Sandpiper this week in the Dining section or AtlanticCityWeekly.com).
Kuro hooks us up with their crispy and delicious shrimp kushikatsu, a breaded fried shrimp accented with a dijonnaise made with Japanese mayo and their special katsu sauce; while Sandpiper stays on trend with a tuna poke with soy ponzu and pickled veggies on a wonton chip. From there it's off to Hard Rock's location of the legendary White House Sub Shop for a bite of their heavenly meatball sub, which also comes with a fountain drink to wash it down.
And finally we finish off on a sweet note at Alexia's Patisserie, where a delicate and lovely macaron of your choice awaits like a final sugary kiss goodnight.