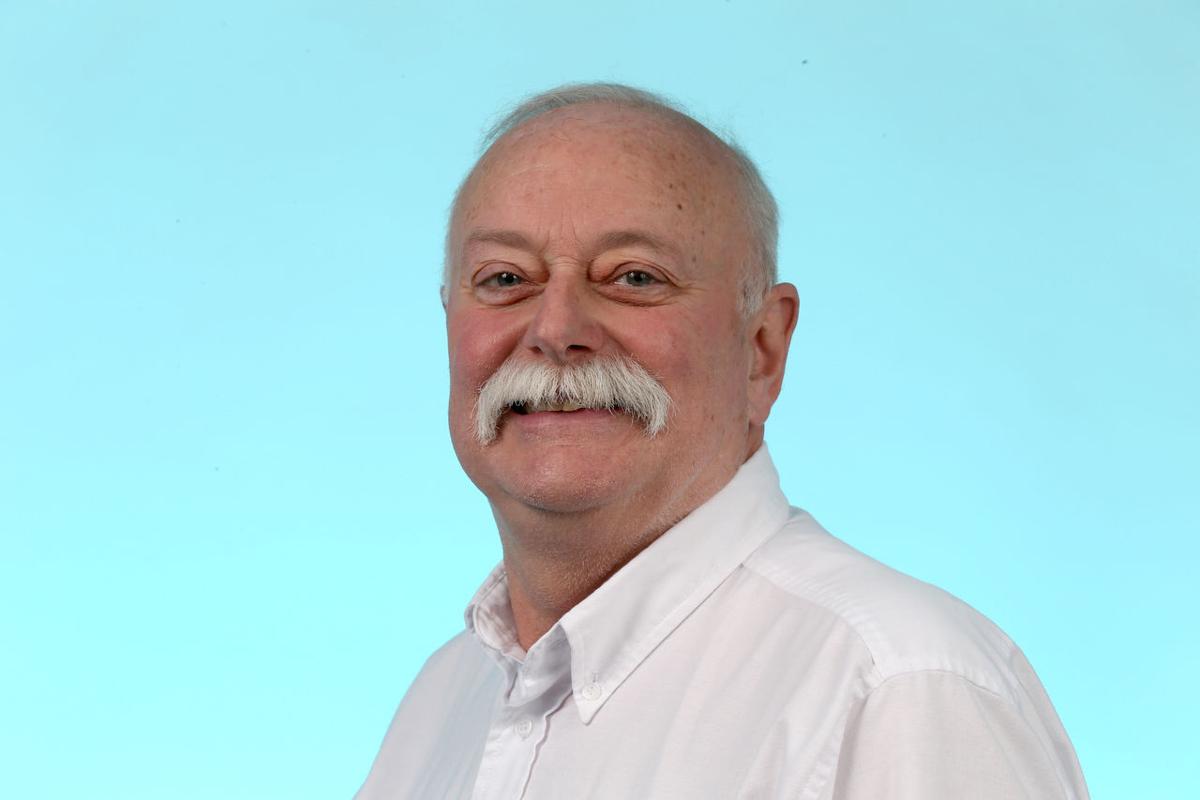 Summer is nearly upon us, and the lighter beers are hitting the shelves and taps. Some of us still reach for the bigger beers during this warm weather season, but the beer in our hand is changed up to the lighter side when we are sitting in the sun soaking up our Vitamin D or after a day of yard work.
COHO is coming out with their summer seasonals this month. Look for a reprise of the Five-Oh, a pineapple ale that was quite a hit last summer and will be amped up this year with more flavor. Several new additions are hitting the handles also. A pilsner brewed with orange peel will be released soon, and a new Double IPA just landed. Double Secret Probation has flavors of a harvest ale fresh hop beer ... a nice addition to their lineup. A recent visit revealed one of my faves, Guilty By Association, a Belgian-style Tripel, was once again on tap as well as Temporary Restraining Order, a fruited sour made with 250 pounds of fruit puree. Open 2 to 7 p.m. Mondays to Thursdays, noon to 8 p.m. Fridays and Saturdays, and noon to 6 p.m. Sundays.
Mudhen in Wildwood is following suit and getting their beers ready to please the summer crowds. Wildwood Haze made its debut this week in cans and on tap. This hazy and juicy New England-style IPA will slake the biggest thirst on the beach or by the pool. On May 9, they will celebrate Mothers' Day with drink specials, live music and a special menu. Check out their lunch specials every week. Open 11a.m. to 10 p.m. Sundays to Fridays, 11 a.m. to 11p.m. Fridays and Saturdays.
Bucket Brigade in Cape May Court House is also tweaking their taps for refreshing summer beers. Soon a Raspberry Hibiscus Sour and a Lulo with Lemongrass sour will join the lineup while supplies last. Throughout the summer you will see Peach Kolsch, Mango Hefeweizen, Orange Vanilla Cream Ale and a summery Saison, as well as a varied selection of fruit beers. Check their Facebook and Instagram pages for hours and beer availability.
SlackTide is constantly tweaking some recipes and refining techniques. Their new Thermocline is an even more amazing beer than before. This 8.8-percent, New England-style IPA is heavily hopped and very citrusy. They also supplied a Belgian Strong Ale to Recklesstown Distillery in Columbus, and I was lucky enough to capture a bottle of it from the distillery. This 2 year, 9-month-old whiskey is smooth and different from any whiskey I have had. I hope other breweries follow suit.
Gusto in North Cape May has just finished an upgrade of their tanks and will be filling them with an Imperial Coffee Stout conditioned with a locally-roasted Puerto Rican Coffee, as well as a Tangerine Milkshake Double IPA. Teaming up again with Out There Coffee, they recently released a beer in honor of the 50th Anniversary of "Star Wars." Out There In A Galaxy Far, Far Away is a Coffee Stout, and you can buy the 2nd Trip Around the Sun glass designed with all things space to enjoy the beer at home when you buy a crowler. Look for wider distribution in the local area. Open 4 to 8 p.m. Mondays to Wednesdays, 2 to 8 p.m. Thursdays and Fridays, noon to 8 p.m. Saturdays and 1 to 6 p.m. Sundays.
Once again the sours will be at the forefront May 19 to 23 at Vinyl in Hammonton. After an amazing sellout of all their sours in April, they will once again serve up amazing beers to the thirsty throngs of sour pusses! For those not a fan, a recent release of You're Setting Fires In My Head IPA brewed with oats, hopped with Citra, Nelson Sauvin and Simcoe and Dry-hopped with Galaxy, Nelson Sauvin and Simcoe is available. At 6.8 percent abv it is one smooth and tasty brew.
That same week, Axe & Arrow in Glassboro will be hosting a Sourfest 3 to 8 p.m. May 21 to 23. Get ready for the pucker! Six new sours will be served: Blueberry Lemonade Smoothie, Sour To The People: Strawberry Papaya, How Sour This Axe IPA, Pickle Sour and a a special edition tequila barrel-aged Punched Out. After their recent second anniversary celebration, they are prepping for the summer. Outside and Indoor seating available. Hours are 5 to 10 p.m. Wednesdays, 3 to 10 p.m. Fridays, noon to 10 p.m. Saturdays, and 1 to 8 p.m. Sundays.
This month Manafirkin in Manahawkin released its Funky Margarita Barrel-Aged Sour in time for Cinco de Mayo. It is available in bottles and on tap. The winter tents are gone but the beer garden is open for outside seating. With 28 beers and two seltzers on tap, why wouldn't you make the trip? They produce some of the best barrel-aged beers in the area with lots of styles to satisfy every palate. On May 16, they will host the Red Rocker Record Fair with live music and record vendors on the lot. They also continue to present live music every Friday from 6 to 9p.m. Hours are: 3 to 9 p.m. Wednesdays and Thursdays, noon to 9 p.m. Fridays and Saturdays, and noon to 6 p.m. Sundays.
Three 3s in Hammonton is filling their taps and cans with some great beers. Their Coffee Porter brewed with UK malts and conditioned on local coffee from La Colombe Coffee Roasters is available on tap and in cans. Also transforming is their next up in the Bougie Bubbles Seltzer Series: Blueberry Lemonade made with Hammonton blueberries and Meyer lemons. For those not all afizz about seltzer, they also have a Blueberry Saison on tap and a recent fruit punch homage to our childhood called Fruitie Pie, a 5 percent blend of black cherry, pineapple, guava and kiwi. Also, they have lots of IPAs and a variety of styles. The tasting room hours are 5 to 8 p.m. Thursdays, 3 to 9 p.m. Fridays, 1 to 9 p.m. Saturdays, and 1 to 7 p.m. Sundays. The Beer Garden is open weather permitting!
Seed: A Living Beer Project in Atlantic City is moving along and expects to play their strong suit this summer: Saisons. A recent acquisition of late-season carrots from Walking Bird Farm inspired them to brew a Biere de Garde style with them. Brewed with Rabbit Hill Pilsner malt, rye, a bit of Munich malt and oats, they added charred and steamed/mashed carrots in the mash, plus raw carrots in the boil and then filled barrels with the wort. It's going to be an interesting brew for sure. Look for can and bottle releases on a regular basis. Hours are 5 to 9 p.m. Fridays, noon to 8 p.m. Saturdays, and noon to 6 p.m. Sundays.
I would like to pass along to everyone that the local breweries really appreciate the support they've received during these difficult times and that they are making a go of the business. As a matter of fact, there are several that will be making major upgrades in the next year or two. More on that when the plans come to fruition.
Events
Another fantastic dinner will be happening at Tennessee Avenue Beer Hall on 5/20 at 6:30p.m. In honor of Cinco de Mayo, the dinner will be Mexican-themed with great beers and food. Founders Mas Agave Prickly Pear sour will be accompanying coctel de camaron, Mexican shrimp, avocado and tequila cocktail sauce. Next is Stone Buenaviza Salt & Lime Lager paired with a tostada of slow roasted duck with charred pineapple, pickled red onion and cilantro. For the entree, Negra Modelo will wash down a guajillo braised short rib with chihuahua cheese and salsa verde. To finish this great meal, Forgotten Boardwalk Mexican Coffee Funnel Cake takes on a dark chocolate cake with elote ice cream and a sweet corn tortilla. Go to tenneveac.com for tickets.
For those of you who are also whiskey and cocktail lovers, next door is Rhythm and Spirits with an amazing collection of rare and modern whiskies and spirits.
I trust everyone has procured their tickets for the AC Beer & Music Fest coming up June 4 and 5 at Bader Field in Atlantic City. This super large venue should be enough to allay any fears as long as guidelines are met. Good Time Tricycle Productions will take all of the precautions necessary for the attendees' safety as long as we abide by them. The biggest beer fest in the state was missed last year, but this will be an amazing event. The first session is 8 p.m. to midnight June 4; the second and third sessions are noon to 4 p.m. and 6 to 10 p.m. June 5, respectively. Visit the ACBeerFest.com website for participating breweries and vendors. You can even volunteer to help at the fest if you want the experience. Of course, music will be provided every session with some amazing bands. Fun events will also be happening there. So bring your 21+ friends with you and have a great time outdoors. Tickets are available from Ticketmaster or at Joe Canal's in EHT.