Donuts aren't just a breakfast treat. As Danny DeVito says in "Other People's Money:" "Since when do you have to be hungry to have a donut?" But if you are going to indulge in one of the nation's most popular guilty pleasures, you might as well make it the best.
Ocean City reigns supreme among New Jersey shore towns — heck, East Coast towns — when it comes to places serving up hot, handcrafted and customized cake rings. Some O.C. shops have been making donuts in a traditional, time-honored fashion for decades, while others have sprung up more recently, whose personal spins on the scrumptious treats are fast becoming classics.
A lot of seaside resort towns put on big festivals throughout the year in order to bring peo…
Brown's Restaurant fits into the time-honored slot. What literally started as a small mom-and-pop shop at St. Charles Place and the Boardwalk more than 40 years ago evolved into a sprawling family restaurant in the same location. The homemade donuts people line up for before the restaurant opens at 7 a.m. are something that never changed.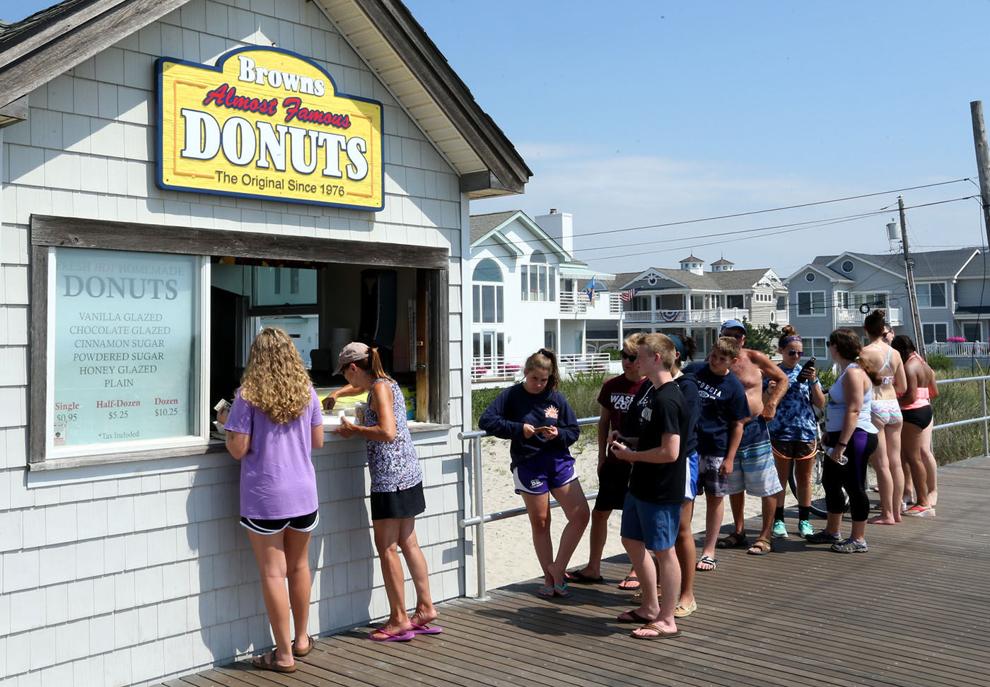 "My in-laws started the business in 1976," says Melissa Brown, whose husband Jim is one of five children who helped run the original business founded by his parents, Harmon and Marjorie Brown. "They were schoolteachers who wanted to keep the kids busy during the summertime, so they thought they'd run a restaurant. They retired from teaching and we took over the restaurant the following summer in 1995.
"Mom and dad came up with the ingredients themselves," Brown adds. "The donuts and all the toppings are homemade, and I think it's just simple, good, hot and fresh that are what people love about them and keeps them coming back."
Brown's donuts are sold in plain, powdered, cinnamon, chocolate and vanilla flavors.
"People line up and wait, and it's part of an experience for them," Brown says. "They don't seem to mind waiting — they catch up with their friends, they talk about going to the beach, they watch the surfers. It's one of a long line of family traditions here in Ocean City that we're really proud to be part of."
The Ocean City Music Pier, at Moorlyn Terrace and the Boardwalk, is rockin' this summer. Her…
Ken Jenkins is owner of two Ocean City establishments of the same name, the Fractured Prune, that were born out of a business model hatched in Maryland. He and his wife bought the licensing rights to start a Fractured Prune on Asbury Avenue seven years ago, and five years ago they opened another at 34th Street and West Avenue in O.C. On Memorial Day weekend they opened a third Fractured Prune on the Wildwood boardwalk.
"The concept is the same, but we are not part of the franchise system — we are considered independently owned legacy stores," Jenkins says. "Our donut mix is similar to the other Fractured Prunes — that we did not change — so if our donuts come out right they should be crispy on the outside and light and fluffy inside. And each one is made to order. You're not going to see donuts sitting around on shelves."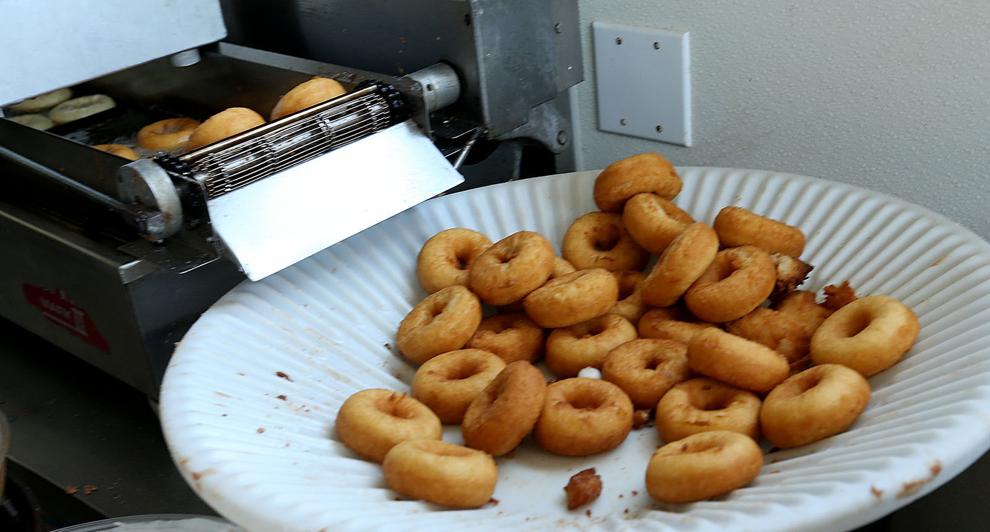 With roughly 15 types of glazes and at least that many toppings, patrons have literally thousands of combinations to choose from. Despite that, one style stands out as the clear-cut favorite at the Fractured Prune: the O.C. Sand, a vanilla cake donut with honey glaze and cinnamon sugar.