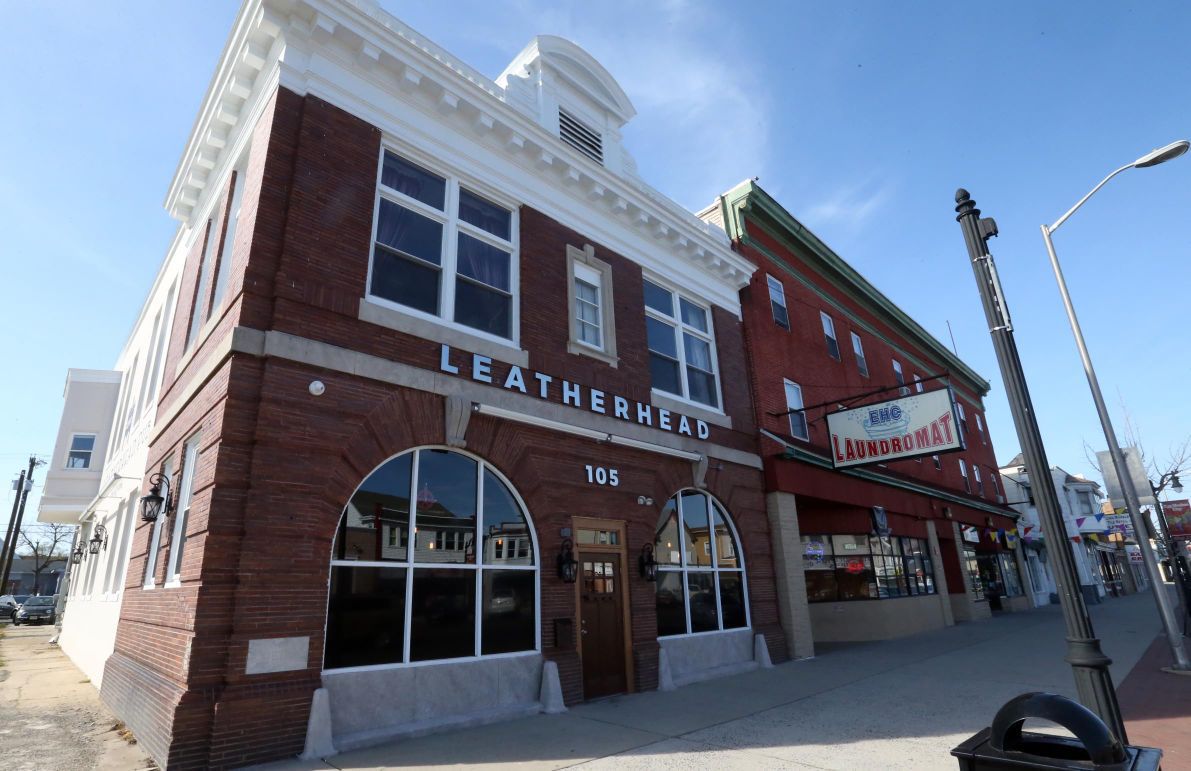 1. It has nothing to do with football, Teenage Mutant Ninja Turtles or anyplace in England. The term "Leatherhead" has a variety of definitions (see above), but only one is applicable to the new-ish pub in Egg Harbor Township. A former fire station from 1918, Leatherhead Pub was named for the old-fashioned headgear worn by firefighters. The firefighter theme is also visible in the occasional piece of firehouse memorabilia included within the fully renovated space, a former firehouse.
2. It's the brainchild of Lisa Savage. Widely known as a trailblazer in the local restaurant industry, Lisa Savage of Sage Restaurant and Lisa's — both in Ventnor — brings us a pub complete with hand crafted food and loads of beer, including a sweet selection of craft and local brews.
3. It's not as far away as it seems. When you're in Atlantic City, you might feel hard pressed to actually leave the vicinity. And we don't blame you … nights out aren't for driving. Lucky for us, Leatherhead Pub is right around the corner from a NJ Transit stop. A $3.50 fare takes you from A.C. to Egg Harbor City in 20 minutes, making your round trip cheaper than Uber.
So many area restaurants claim to be "legendary," but it takes more than just lasting a long…
4. They're all about that bass. And that comedy. And that game night. There's a lot going on at Leatherhead, from live music on Saturdays to game night on Mondays. Leatherhead also holds events like singer/songwriter night, comedy night and open-mic night. Get there this week for the Nikki Davis Trio on Saturday.
5. You should probably come hungry. Of course you should … this is Chef Lisa Savage we're talking about. Whether you're there for some small plates — think drunken clams or beer-battered pickles — or more substantial fare like "The Beast" pizza (pepperoni, sausage, meatballs, salami, bacon and mozzarella) or the veal meatloaf, the food is fresh and hand-crafted.