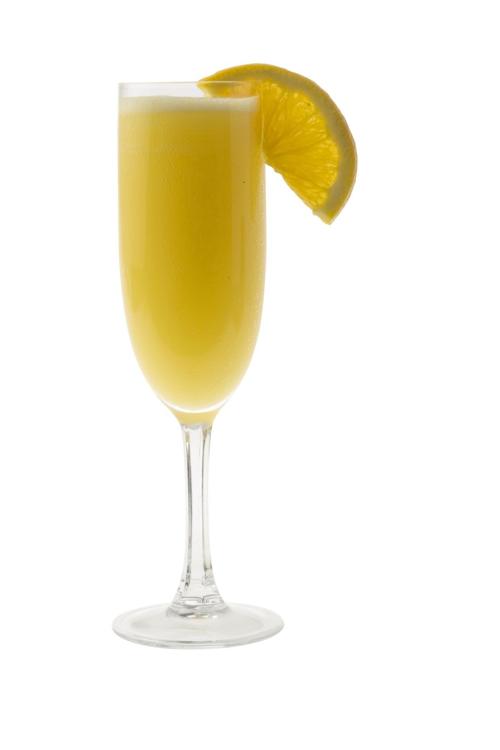 We are at the point where there seems to be a national holiday reserved for just about everything and anything. And though some of them might seem a bit silly – we're looking at you National Personal Trainer Awareness Day – others seem like a fantastic excuse to imbibe. One such holiday is coming up Sunday, May 16, and that is National Mimosa Day. And honestly, having a holiday that celebrates mimosas fall on the same day of the week that everybody goes out for brunch is just too perfect to ignore. So here are five spots in South Jersey to grab one in honor of the big day.
Deauville Inn
The Deauville Inn was given a nice renovation last year, which kept the overall vibe of this beloved restaurant the same while making it feel alive again for the first time in decades. The addition of Chef TJ Ricciardi was another key to the transformation, and his Sunday brunch — 10 a.m. to 2 p.m. weekly — features upscale twists on traditional dishes such as lobster hush puppies with espelette pepper and sweet butter, and a Belgian waffle served with grilled peaches, Vermont maple syrup and a citrus whipped cream. A drink in hand seems almost mandatory at this gorgeous waterfront space, and when it comes to mimosas, they've got the goods, with both Cran-Orange and Raspberry Sunset varieties on the menu as well as a "Beermosa" for those who feel a bit dainty sipping the original. Deauville Inn is located at 201 Willard Road in Strathmere. Go to DeauvilleInn.com.
Josie Kelly's Public House
A fun spot to hit for brunch on Saturdays and Sundays, Josie Kelly's is one of the best and most authentic Irish Pubs in South Jersey. When it comes to mimosas, they offer the standard version with Brut champagne and fresh-squeezed orange juice, but we think the more fun option is the South Central, a potent twist on the usual mimosa which lives two notches south on the menu and blends Gunpowder Irish Gin with orange juice and green tea and clove simple syrup and tops it off with a champagne float. Josie Kelly's Public House is located at 908 Shore Road in Somers Point. Go to JosieKellys.com.
Romanelli's Garden Café
Some folks enjoy a mimosa with brunch. And then there are those that prefer MANY mimosas with brunch. If you find yourself in the latter category, Romanelli's Garden Café in Galloway may be the perfect spot for you. They run their popular mimosa special every day until 2 p.m., and the concept is simple: Buy your first mimosa at full price, and every one after that can be had for just $1. That's a pretty incredible deal no matter how you look at it. And with a full menu of fantastic breakfast and lunch options, it's hard to go wrong here. Romanelli's is located at 279 S. New York Road in Galloway. Go to Romanellis GardenCafe.com.
Maynard's Café
Something of a Margate legend, Maynard's Café may be best known as a great spot to let loose at night, but their boozy breakfast game is strong, as well, particularly when it comes to mimosas. And if you are a fan of variety, you are in luck since they boast four different styles with everything from traditional to hibiscus, which mixes up champagne, sky blood orange vodka, fresh-squeezed orange juice and cranberry juice into a delightful morning sipper. Maynard's Café is located at 9306 Amherst Ave. in Margate. Go to Maynards-Café.com.
McGettigan' 19th Hole
Under new ownership and with a totally revamped and greatly improved menu, McGettigan's 19th Hole is definitely worth checking out if you haven't stopped by in a while. Located just off of the links at the Seaview Golf Club, their Sunday brunch runs from 10 a.m. to 1 p.m. and makes for a delightfully unstuffy and affordable experience, with a menu loaded with fun and unique options like breakfast tacos and Oreo pancakes. And mimosas? Yeah they can be had for just $2 a pop. McGettigan's 19th Hole is located at 500 South New York Road in Galloway. Go to McGettigansTavern.com.