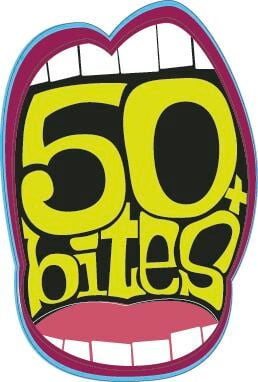 Week 6 already? Wow. If you've stuck it out this long, congratulations! You are a trooper and exactly the kind of dedicated foodie we had in mind when we created the concept of 50 Bites. On the other hand, if this is the first time you are reading this column, you have some catching up to do. Luckily, there is still time left on the 50 Bites clock — and passes are now 2-for-1!
That's right — it's all the Bites — 60 of 'em throughout Atlantic and Cape May counties — for half the price. And in case you need a refresher, here is how it all works:
You buy a pass that entitles you to one bite from each participating restaurant in Atlantic and Cape May counties from now through Nov. 24. There will be more than 50 Bites — 60 in total — each offering you a delicious taste of what these kitchens are capable of. Passes are now only $25 for two and can be purchased at AtlanticCityWeekly.com. Grab 'em today and join the fun!
We kick things off this week at Bally's Atlantic City, and as far as traveling goes, this week is going to be easy on your feet as all but one of our bites lives inside this building. Things start off at Dunkin' with an assortment of 10 munchkins. If you ask us, just one munchkin would qualify as a Bite, but they are extra generous here! From there we head to Guy Fieri's Chop House where their signature buffalo wing paired with a side of that killer Blue-sabi sauce serves as a lovely and spicy appetizer to start the day. A quick stroll over to the brand new restaurant Water Dog nets us a delicious crab cake with a light and peppery arugula salad dressed with a creamy and spicy chipotle aioli.
After taking a moment to digest, we treat ourselves to a buttery shortbread cookie over at FanDuel Sportsbook before heading over to Carluccio's for a slice of their delicious pizza, which is sure to require more than one bite to take down. Sticking with the Italian theme, we head to Sack O' Subs for a bite if their Italian sub before popping in at Jerry Longo's Meatballs and Martinis, where the eggplant rollatini is sure to wow us all with its luscious cheeses and tangy Pomodoro sauce.
Johnny Rockets is the last stop at Bally's, and they send us off in classic American fashion with one of their famous burgers. This time it's the single cheeseburger slider, which adds up to just the right amount for a big day of Bites.
Before we call it a day, there is one final bite to be had and it's right next door at Caesars Atlantic City. We stop in at Café Tazza and satisfy our sweet tooth with their baklava bites — a flaky, honey drenched ending to a perfectly indulgent day.
See you next week!