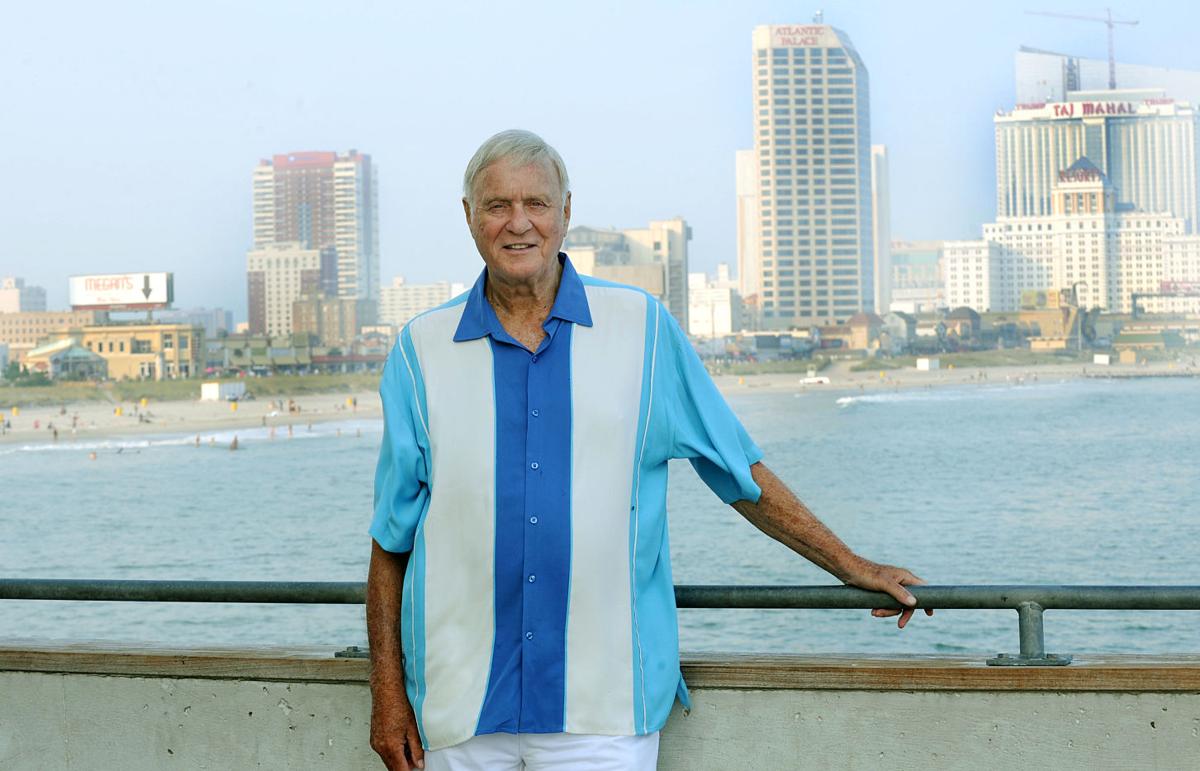 I am currently in the Hard Rock Casino, in Hollywood, Florida, broadcasting my radio show and writing my column. I was reading the Monday edition of the Sun Sentinel newspaper and came across a letter to the editor that is so similar to letters that have been written and printed in The Press of Atlantic City over many years. The following is what Carol Cott Gross, of Lake Worth, Florida, wrote on subject very familiar to many in New Jersey.
It was titled: "Keep The Cheering Down."
"Snowbirds are flocking to fly north, myself included. We'll be wrapping our toilet bowls in Saran Wrap, turning off the water, remembering our wonderful warm winter. We're not all gone yet, but cheering from 'rounders' has begun. I thought it was an urban tale that South Florida's permanent residents applaud the sight of packed-up out-of-state cars until I spotted a bumper sticker, 'Happiness is a loaded car carrier heading north.'
"Year rounders enjoy playing the blame game. During the season, any back up on Interstate 95 or accident on Florida's Turnpike is our fault. Yeah, right! If you can't get wintertime theater tickets or restaurant reservations, who gets blamed?
"I have listened to former snowbirds, now rounders, brag about how relaxing and 'civilized' Florida is after season. I couldn't resist reminding them that as snowbirds, they complained about not being invited into rounders' cards, tennis or golf games. So they socialized with other snowbirds and were accused of being 'cliquish.'
"When I am a rounder, I won't forget my roots and boast about summertime gourmet dinners at bargain prices. Or how relaxing it is to shop at Sawgrass Mills, without crowds. But no hard feelings. Enjoy your summer. Hope it is not too quiet and boring, But, if you are cheering and jeering, do it quietly. Don't let the seasonal residents who pay Florida's taxes and pump up your economy hear it."
Florida's "Snowbirds" are our "Shoobies." At this time of the year, we can't wait until they pull up to their summer homes, condos and rental units. After this horrendous cold, miserable winter weather, without a doubt, we will welcome our Shoobies with open arms. When they come, we know warmer weather is on its way. Businesses will soon have crowds and our boardwalks and beaches will see the latest styles of swimsuits enjoying a dip into our salty brine. Welcome, Shoobies, and all other visitors, we are glad you are here.
Note to Stockton:
You are all aware that then-Stockton College was born and spent its first few years in Atlantic City in the Mayflower Hotel. Your students went to classes in Atlantic City High School, after their students left the building. The vast majority of us are thrilled that you have purchased the former Showboat Casino and will be creating a campus in the Inlet section of Atlantic City. It has been noted that your new addition is titled Stockton University's Island Campus
Your school was born in Atlantic City and a new segment of it now resides in Atlantic City. I am herewith requesting that on behalf of those who assisted in the birth of this wonderful education, such as state Sen. "Hap" Farley, Elizabeth Alton, Rabbi Aaron Krause and many others that you pay homage to Atlantic City by naming the new addition Stockton University's Atlantic City Campus. There are many islands, but only one Atlantic City. I hope they will give this idea serious consideration.
A sculptor's event
John Gowdy,the top sand sculptor in the world, now resides in Italy with his Italian wife and children. He called me from Italy, while I was broadcasting my radio show, to ask if we are going to have another sand-sculptors event like we had last summer. It was a successful event and drew thousands to enjoy it.
Unfortunately, the funds are not available to repeat that show. However, we discussed the possibility of doing an amateur event. He said that would be a good idea, and we now have to figure out the cost and get the donations to get it done. Once we get that information, this corner and several of our good friends will make it happen.
Pinky's Corner appears every Thursday in The Press. The Pinky's Corner radio show airs 4 to 6 p.m. Mondays through Fridays on WOND 1400-AM. Email Pinky at: pinkyscrnr@aol.com