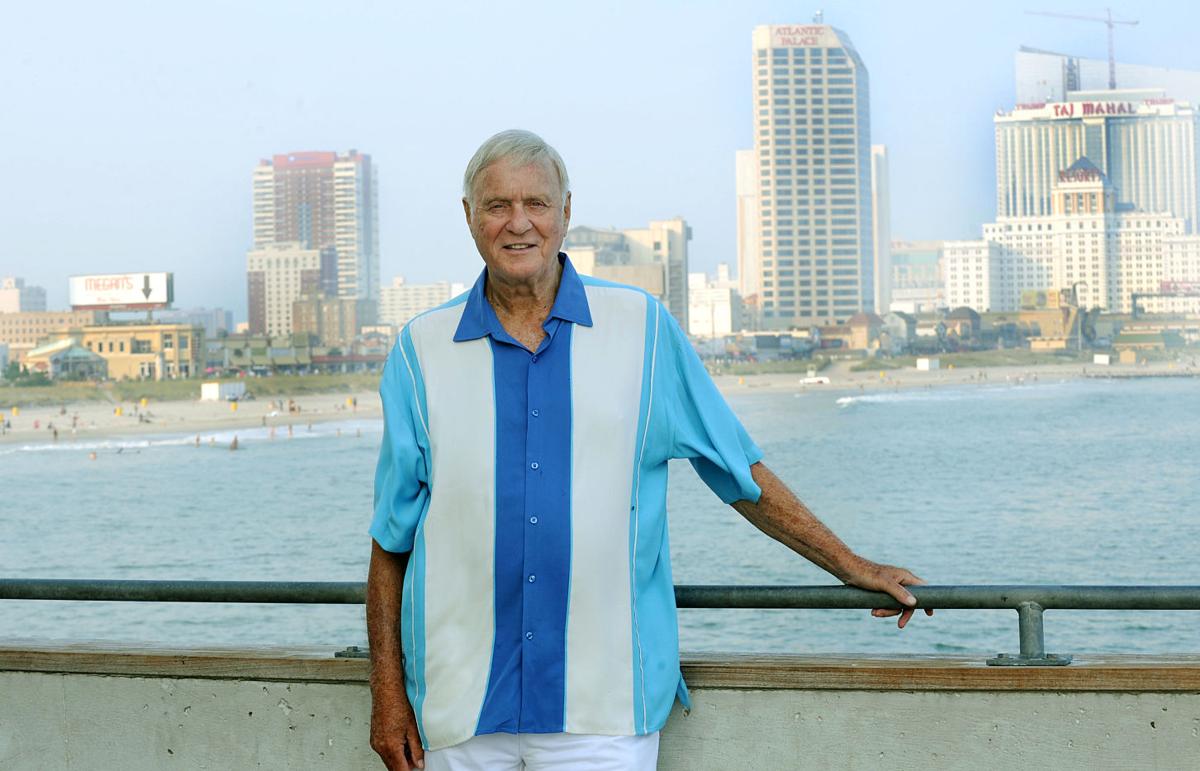 The following are portions of an interview broadcast on the Canadian Broadcasting Company's television and radio stations:
"The iconic Boardwalk, built in 1870, is in some ways symbolic of what is happening in Atlantic City. Take a walk along it and you will see kitschy shops selling souvenirs, beach attire, ice cream, saltwater taffy and other non-diet food, interspersed with the hotels and casinos that are over the promenade.
It is with great pride that the Atlantic City Salutes America's Armed Forces Parade Committe…
You'll see vacant retail spaces and storefronts in need of updating, blank billboards and the shuttered doors of the failed casinos. But you will also see signs of the city trying to modernize. Flat screen TVs hang on posts along the way telling passers-by about activities in the city. There are cell phone charging stations that appear outside Caesars' Pier that boasts high-end retail stores, including Apple, Burberry and Gucci.
'These contrasts are part of the city's charm,' Matt Levinson, chairman of the Casino Control Commission, stated. 'You can do everything from a 99-cent store to the Apple Store on the Boardwalk. It is a great combination. It is what makes Atlantic City Atlantic City.'
He thinks that a strong leadership, including the mayor and an emergency manager recently appointed by Gov. Chris Christie, will succeed in getting Atlantic City off life support.Levinson said, 'I'm very optimistic. Atlantic City is going to survive.'
I am currently in the Hard Rock Casino, in Hollywood, Florida, broadcasting my radio show an…
The New Jersey city known as "America's Playground," is not in good health. It's on life support — but it's not dead, according to loyalists, including radio host Pinky Kravitz. Kravitz said, 'If you listen to the newspapers around the country, Atlantic City is dead. It is a horror. We've been fighting it and fighting it' he said of the impression left by media coverage. Kravitz has witnessed Atlantic City go through its ups and downs.
Like Kravitz, Levinson is hopeful. He believes the city is headed in the "right direction" and is stabilizing its economy by not keeping all its eggs in the casino basket.
'We're doing everything we can to make Atlantic City a success story,' he said.
In an interview on Kravitz's show, Mayor Guardian said 'that for too long all Atlantic City had was gaming. We didn't pay attention to anything else and shame on us for doing that. But it's time to move ahead. It is time to expand the market well beyond gaming. We have got to be the coolest city in the state of New Jersey for our future development.'
Sitting in Pinky's Corner, as his alcove in the Borgata is called, Kravitz said, 'The city's efforts are starting to pay off. For those of us who have been here a while, we are beginning to see a turnaround. Land is cheap and developers are interested in it. The beach and Boardwalk have never been safer or cleaner and the remaining casinos are doing well,' the longtime resident said.
Mayor Guardian said, 'there are a lot of reasons to love Atlantic City and Canadians should put it on their radar when making vacation plans. We're happy to note that Air Canada will be flying from Toronto to Atlantic City in May.'"
Install breathalyzers
An article in Forbes magazine posed the following question: What if there was a safety feature you could install in new cars that would prevent tens of thousands of deaths? It turns out there is.
University of Michigan researchers did some analysis to determine what impact in-car breathalyzers would have on fatal and nonfatal crashes. The devices prevent drivers from starting a car if their blood alcohol levels are above a certain limit.
Their results: installing breathalyzer technology in all new cars over 15 years would save more than 59,000 lives — an 85 percent drop in crash fatalities. It would also prevent more than 1.25 million nonfatal injuries and save the country an estimated $342 billion in injury-related costs.
There are two different systems that will unobtrusively measure blood alcohol levels in drivers. The first is breath-based — as the driver breathes normally, the system takes readings from the vehicle cabin and would be designed to distinguish between driver and passenger breath. The second is touch-based and would require only that the driver touch the steering wheel or the car start button to take a reading. The experience would be the same for all drivers — seamless.
Without a doubt, you will hear a negative response from those who consume alcoholic beverages before driving. Think how much safer roads will be. Almost every day you pick up the newspapers and see another story of a traffic accident where the driver was under the influence of alcohol.
The additional cost of the breathalyzer in an automobile would be minuscule compared with the total cost of an accident caused by a driver under the influence of alcohol. Insurance companies would be delighted. It would greatly curtail the number of court cases and save a considerable amount of money for counties and municipalities. Lawyers who specialize in these types of cases would be against them, as those derive a lot of business from the horrible alcohol-caused accidents. It is time to mandate breathalyzers for all cars.
Atlantic City projects
* Believe it or not, work has begun for the milling and paving of Atlantic City's Pacific Avenue. It is anticipated it will be completed by Memorial Day. It has been a long time coming, but it is finally here. There may be some inconveniences in the traffic flow.
The often-delayed and constantly called for repaving of Pacific Avenue, Atlantic City's most…
* The Baltic Ave Canal: City Council is preparing to award a contract on April 8 for the work that needs to be done there.
* Boys and Girls Club: The bids for that site's remediation are due April 14. It will make the facility so much more attractive and more inviting for the young people.
* Bids will be accepted April 14 for the Riverside Business Park's site remediation.
* Altman Playground will be rehabilitated. Bids are due April 14.
* Chelsea Heights' bids are complete and are being prepared for release.
* Brown Memorial Park: Bid specifications are expected to be completed by mid April.
Pinky's Corner appears every Thursday in The Press. The Pinky's Corner radio show airs 4 to 6 p.m. Mondays through Fridays on WOND 1400-AM. Email Pinky at: pinkyscrnr@aol.com