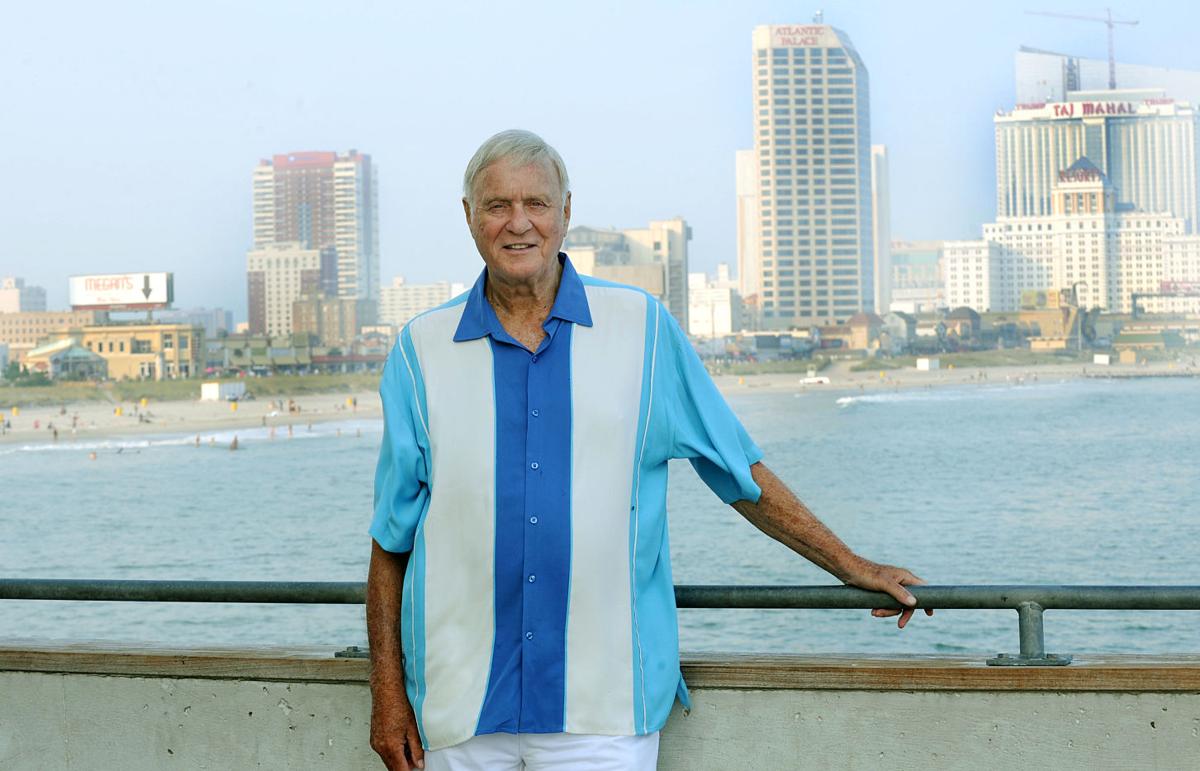 It is with great pride that the Atlantic City Salutes America's Armed Forces Parade Committee announces that their fifth annual parade will take place starting at 6 p.m. Monday, Aug. 31. The parade is an important part of extending the Atlantic City Air Show week and gives visitors another reason to extend their trip or to come to Atlantic City that week.
It is anticipated this year's parade will serve to enhance the visitor and participants' experience in Atlantic City. Veteran's organizations of all services are invited to participate as are various vocal and musical groups. Those interested should e-mail dkonzelman@jeffwilsonlaw.com for an application.
The annual Atlantic City Airshow will take place Sept. 2, and the Blue Angels are the first …
The annual Atlantic City Air Show, Thunder Over The Boardwalk, will take place that Wednesday, Sept. 2, beginning at 10 a.m. The show will be headlined by the Navy's Blue Angels. The U.S. Army's Golden Parachute Team will open the show by jumping onto the beach carrying the American flag.
Geico, whose air team will do some sky-writing, is the presenting sponsor, and the Borgata Hotel Casino and Spa is the host hotel.
ATLANTIC CITY — The fourth Atlantic City Salutes America's Armed Forces Parade on Monday fea…
More A.C. flights
A new airline has signed a contract to fly to and from Atlantic City, Miami and Nashville. The airline will not receive any local subsidies. It is anticipated flights will begin in mid-May. They are a low-cost airline with no charges for baggage or other items. Once their flights begin, it is expected that they will go to one or two other destinations. They will be hiring some 25 employees from the Atlantic City area.
Boardwalk report
Among the items discussed at the Boardwalk Committee's recent meeting was, "What is Nexo-Media?" It is the company putting the screens up on the Boardwalk. Their vision is to have the screens be static, animated and live. As a result, there will be free Wi-Fi for the beach and Boardwalk. They also will provide free charging stations at the poles of each screen. As of now, there will be 27 two-sided screens for a total of 54, stretching from Iowa Avenue to Central Pier.
As of now, for each hour of programming, 51 minutes will be advertisements with only nine minutes of Atlantic City promotions. Several felt that that was not a good deal for the city, but that was the agreement between the two entities. It was suggested that the sound be regulated, particularly where there are condos and hotels. Some of the public have felt the screens are too close together and too loud.
It had been suggested the screens carry a statement saying it is illegal to feed the birds and cats. Atlantic City is the first city to become associated with the Nexo-Media Company. What is your reaction to the screens?
CRDA report
All Boardwalk benches, chairs, trash and recycling receptacles will be steam cleaned or power washed. Beach access stair landings/shower pits will have deep cleaning and debris removed. Street ends will also be cleaned. Plow-damaged planters and chairs will be repaired. The Ocean Avenue street and will be repaired from vehicle damage. All comfort stations will be repaired and "tuned up."
Streetlight conversions should have a late March start date. Paving on Pacific Avenue, hopefully, will be completed in May after a late March start. As previously noted, the Boraie project is scheduled for an April groundbreaking. Next to the Celebrity Corner, Montpelier Avenue and the Boardwalk, an addition has been constructed for an area that will serve salt water taffy. Unfortunately, there is no news on the Atlantic Club property, but they are reportedly in discussion with Hard Rock.
Efficient pothole repair
Public Works Director Paul Jerkins says the city has rented a Spray Injection Patch Truck for 80 hours. Jerkins said the city will be able to fill all the potholes throughout the city within that time frame. Until the truck arrives, which should be shortly, they will continue to do the work in the old-fashioned way.
Beach bars
Atlantic City in the past has had four beach bars — at Resorts, Bally's, Trump Plaza and the Atlantic Club. There's been no information as to the future of the Atlantic Club or Trump Plaza facilities. A new Beach Bar opened last year at California Avenue and the Tropicana is planning to open a beach bar this year. It is anticipated that the folks who ran the Trump Plaza bar last year will do it again this year. By the way, it is interesting to note that there's been no conversation relative to the future of the Trump Plaza. Mayor Don Guardian has stated he'd like to see it come down and turned into retail units along the Missouri Avenue side and into another area for entertainment.
Atlantic City Ballet
The Atlantic City ballet company will begin its new season at the Celebrity Theater of the Claridge Hotel. This is an outstanding ballet company that has continually provided excellent dancers performing exciting shows. They will begin Saturday and Sunday, with a young choreographers series. On April 18 and 19, they will perform "Carmen"; May 23 and 24th "Caught Up in the Swing" and "Papa & Sinatra: Their Way."
Tickets are available at the Claridge's Celebrity Theater box office or by calling 609-348-0031. This is a wonderful show and you're advised to take children to see this outstanding cast.
Pinky's Corner appears every Thursday in The Press. The Pinky's Corner radio show airs 4 to 6 p.m. Mondays through Fridays on WOND 1400-AM. Email Pinky at: pinkyscrnr@aol.com