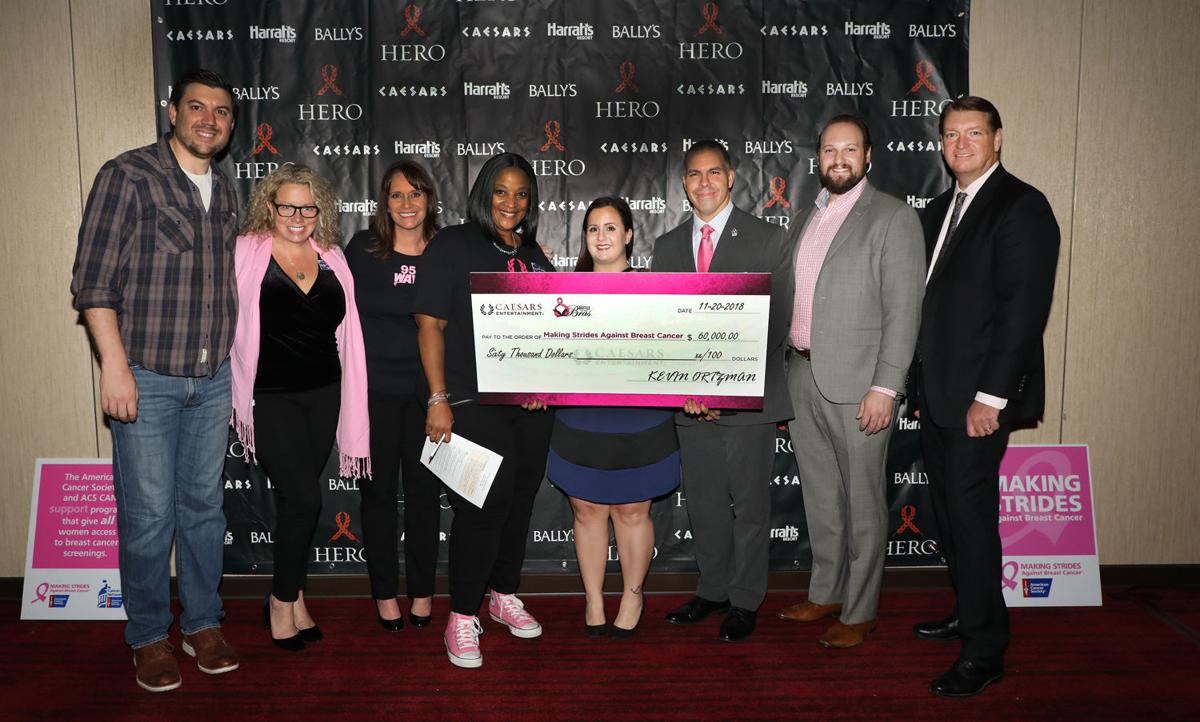 Team members from Bally's, Caesars and Harrah's Resort will paint the town pink on Thursday, Nov. 21, during Battle of the Bras, a fundraising fashion show for the American Cancer Society.
The Battle of the Bras competition and fashion show takes place 7-11 p.m. at Harrah's Resort's Waterfront Conference Center on Thursday. Now in its eighth year, Battle of the Bras serves as Caesars' grand finale of its two-month-long fundraising campaign to support Making Strides Against Breast Cancer & The American Cancer Society. Each year, the fashion show aims to raise awareness of preventative health and early detection of breast cancer.
"Caesars Entertainment has been a consistent leader in raising funds for cancer research here in Atlantic City and across the country for over a decade," explained Ron Baumann, regional president for Caesars Entertainment Atlantic City. "Breast cancer is a disease that affects so many lives — one out of every eight women will be diagnosed with the disease this year — so it is extremely important to us to continue our part in this fight. Fundraising events like Battle of the Bras would not be possible without the dedication of our employee-based HERO volunteers, who along with our corporate colleagues at the Caesars Foundation, have collectively helped raise over $3.5 million for cancer-related organizations."
Team members of various departments at Bally's, Caesars and Harrah's Resort will join forces to create blinged-out, festive bras modeled by Caesars' male leaders who participated in Making Strides' Real Men Wear Pink campaign, who will work the runway and strut their stuff. Bras will be decorated in sequins, feathers, jewels, rhinestones, flowers, playing cards, dice, and other outrageous accouterments. Guests at the event will cast their votes and bid on top creations with proceeds going to Making Strides Against Breast Cancer.
The event will include a silent auction, including prizes like tickets to Cher and round-trip VIP transportation to and from Philadelphia for the show.
Tickets are $20 at the door, where guests will have the opportunity to taste the best bites from Martorano's, Gordon Ramsay Pub & Grill and Guy Fieri's Chophouse. For information call 609-441-5829.