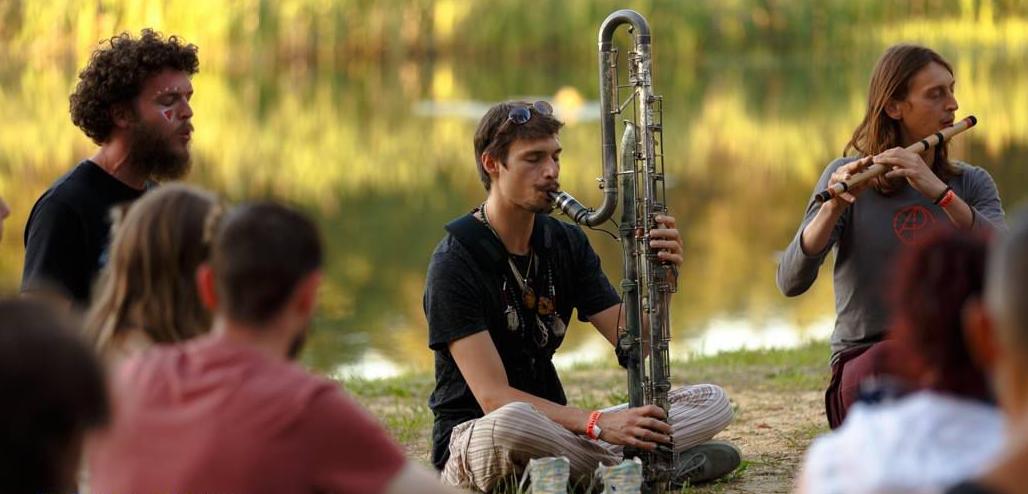 Fatherhood is evolving. The role of dad is expanding. More dads are staying home to raise kids and more moms are going to work. Currently, according to Pew research, only about a 25% of couples with children under 18 live in a home where only the dad works as opposed to nearly 50% in 1970. With this change, dads are spending more time parenting than ever before. In fact, the amount of time dads spend parenting has tripled since 1965. This broadening role, means that dads' individuality is coming through. So whether the dad in your life is big or small, surly or sweet, bearded or bald, sports-fanatic or geek-addict — Atlantic County has a unique celebration that's as special as the dad in your world.
For sporting dads
Eastern Surfing Association South Jersey District surf competition takes place Saturday, June 15, at the 7th Street Beach in Ocean City. Celebrate dad with a "grom-and-pop" surf competition. With age groups that range from "Menehune," 13 and under, to "Grand Legends," 60 and over, there will be shortboard and longboard divisions, female and male divisions. This competition is open to all ESA members, membership is $75 annually. The competition starts promptly at 7 a.m., sign ups are on the beach the morning of the competition, registration is $20 for the first event and $10 for additional events.
Located at the 7th Street Beach in Ocean City. For more information go to SurfESA.org or SNJ.SurfESA.org.
"We've teed up the perfect Father's Day for dads who love to golf," says Kevin McCarty, assistant general manager at Renault Winery Resort & Golf. "While Chef Paul Drew is creating a delicious breakfast and BBQ lunch, we will also have special tastings from our own vineyards along with other wines, cocktails and craft beers from our area partners." On Sunday, June 16, from 7 a.m. to 4 p.m, start off with a filet, egg and smoked cheddar or a pork roll, egg and cheese before hitting the first tee with dad on Renault's 7,000-yard course that winds through the vineyard. Then refuel after with BBQ favorites such as black Angus burgers with bacon, blue cheese and bourbon BBQ sauce, grilled sausage and peppers, Cajun grilled chicken breast with wild arugula, buttermilk coleslaw and more. Guests can enjoy wine tastings and special samplings from Renault's partners which include Hidden Sands Brewing Company, High Noon Sun Sips and Gallo Family Vineyard. The cost for a round of golf and unlimited food is $95 per person or $30 for those that just want to dine.
Renault Winery Resort & Golf is located at 72 N. Bremen Ave. in Egg Harbor City. For more information and to book tee times call 609-965-2111 or go to RenaultWinery.com.
Show Dad just how much he is appreciated by bringing him to Absecon Lighthouse on Sunday, June 16, when all dads climb for free on Father's Day. If Dad climbs all 228 steps to the top, he'll get an "I Climbed Absecon Lighthouse" card that he can show at Tony Boloney's Pizza on Oriental Avenue for a free slice of pizza! Hours of operation for the lighthouse are 11 a.m. to 4 p.m., with the last climb at 3:30 p.m.
Located at 31 S. Rhode Island Ave., Atlantic City; go to AbseconLightouse.org.
For hip pops
Beardfest in Hammonton is a three-day celebration of creative expression from June 13 to 15. Escape to the Jersey Pines and find yourself surrounded by music, art, nature, community, discussion and expression. With a full lineup of live music, workshops that cover everything from belly dancing to music theory to building, swimming, yoga and visual art — this will be a memorable weekend for all ages. Located at Paradise Lakes Campground in Hammonton. The festival starts at 10 a.m. on Thursday and campers must be out by 2:30 p.m. on Sunday. There are camping and RV accommodations available. A single-day pass is $60 for Thursday and $65 for Friday and Saturday. A three-day general admission ticket is $130. VIP three-day pass is $390. Camping and RV passes vary in price from $10 to $85.
Paradise Lakes Campground is at 500 Paradise Drive in Hammonton. For more information go to Beardfest.net.
Take dad on a stroll back in time at the Historic Town of Smithville with a performance by the Smithville Fife & Drum Corps Sunday, June 16. Along with dozens of artisan shops and several eateries, the Smithville Fife & Drum Corps will play their tunes throughout the village beginning at 1 p.m. in front of Fred & Ethel's Lantern Light Tavern.
Located at 1 N. New York Road in Smithville. For more information call 609-748-8999 or go to HistoricSmithville.com.
For dads who 'wine'
White Horse Winery is celebrating dad from noon to 5 p.m. on Sunday, June 16, with barbecue from Visconti's Cruisin' Cuisine, live music from Lauren Marsh and, of course, White Horse Wines. For parties of six or more, call ahead to reserve your spot.
White Horse Winery is at 106 Hall St. in Hammonton. For more information call 609-270-1411 or go to WhiteHorseWinery.com.
Sharrott Winery is celebrating dad from 1 to 4 p.m. Sunday, June 16, with wine and live music. Enjoy food such as Sharrott's gourmet flatbreads or artisan cheese plates, wine tastings and flights while taking in live music by Tony Costello. Indoor and outdoor seating is available on a first come basis.
Sharrott is at 370 S. Egg Harbor Road in Hammonton. For more information call 609-567-9463 or go to SharrottWinery.com.
For foodie dads
Take dad to mix, mingle, taste and savor at Chef Jose Garces' Grill and Chill with Victory Brewing from 1 to 3 p.m. on Saturday, June 15, at Olón at Tropicana Atlantic City. The menu will feature delectable pairings such as cheese empanadas with Home Grown dry-hopped lager, Pacific cedar-grilled salmon with Golden Monkey Belgium-style Tripel Ale, prime ribeye with Hop Devil IPA, chicken paella with Cloud Walker IPA and more. The cost is $59 per person.
Located at 2831 Boardwalk in Atlantic City. For more information call 609-340-4050 or go to OlonRestaurant.com.
For men of mystery
Celebrate dads and granddads with a memorable night rubbing elbows with gangsters, dancing the Charleston and renown steakhouse fare when "Dead Men Don't Speakeasy," a dinner-theater performance, comes to The Palm Atlantic City 7 p.m., Friday, June 14. Just remember to keep a lookout, there might just be a slaying in this swinging gin joint. The "Dead Men Don't Speakeasy" dinner menu will feature a first course choice of arugula salad with feta cheese, frisee and strawberries; a classic Caesar salad or chilled clams with amachi, ginger, melon and tobiko. The entrée course features a selection of filet mignon, served with zucchini cake and horseradish aioli; twin lobster tails with melted butter and lemon; or veal parmesan. This course will be paired with family-style sides of goat cheese whipped potatoes and brown butter asparagus. The dessert course will feature a choice between Key lime pie with blueberry compote or flourless chocolate cake with crème anglaise and fresh raspberries. This three-course dinner and show is $85 per person. Reservations are required.
The Palm is located at 2801 Pacific Ave. in Atlantic City. For more information and to make reservations call Barbara Bermel at 609-344-0483 or go to ThePalm.com.
Be the first to know
Get local news delivered to your inbox!