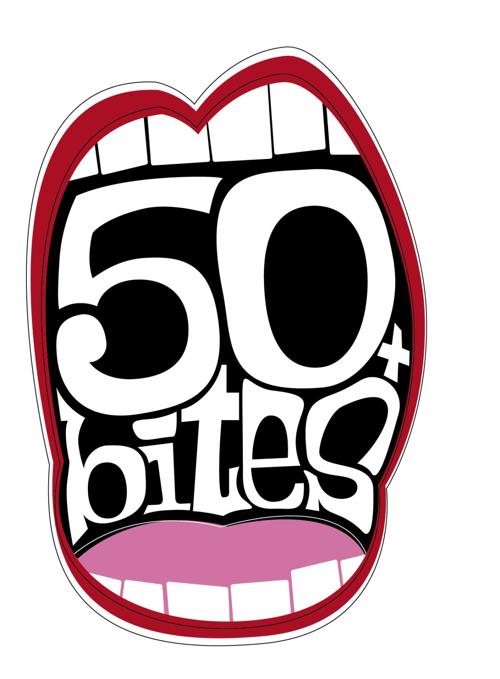 While tired clichés insist that you "can't mess with perfection," we here at Atlantic City Weekly are all about ignoring such "wisdom" in a constant effort to top whatever it was that was so awesome the last time. Case in point: 50 Bites.
For newcomers (or those with crappy memories), 50 Bites was the groundbreaking, earth-shattering, stomach-filling, one-of-a-kind promotion we ran last fall in which hungry food fanatics like you were given the chance to try 50 of the greatest culinary experiences in all of Atlantic City for just 50 bucks.
Most thought it couldn't be topped ... most thought we'd be crazy to try ...
Most were wrong.
This year 50 Bites returns — and just like that good-looking girl who suddenly got way hotter over the summer, we're back, and we're better than ever. This year get ready for 50 bites +.
What is the little + sign for? Because this time around the game got so big, we couldn't keep the list to just 50, so we are expanding it to include even more bites — this time from all around Atlantic County. See? Just like that we messed with perfection ... and won.
"Our first 50 Bites was so successful, it was a no-brainer to bring it back," says Scott Cronick, director of entertainment publications at The Press of Atlantic City and creator of 50 Bites. "But the No. 1 complaint I heard was from restaurants outside of Atlantic City that would say, 'What about us?' So 50 Bites + will address that and be even better than last year ... and it was pretty awesome to begin with."
Oh, and just to sweeten an already sweet deal, for one week only 50 Bites + passes will be buy one get one free when bought online! (Cue the Kool-Aid Guy shouting "OH YEAH!!!" as he crashes through your living room wall.) That's right — more than 50 delectable bites at your fingertips for just $25 a pass (must buy two passes). But you have to act fast, as this incredible BOGO deal only runs for one week — Thursday to Wednesday, Aug. 18 to 24. Go to ACWeekly.com/50Bites to get yours today!
And for you curious restaurant owners — think you got a bite so tight it just has to make the list? You are in luck as there is still time to get in on the action. Contact Scott Cronick at scronick@pressofac.com or call 609-272-7017 for more info.