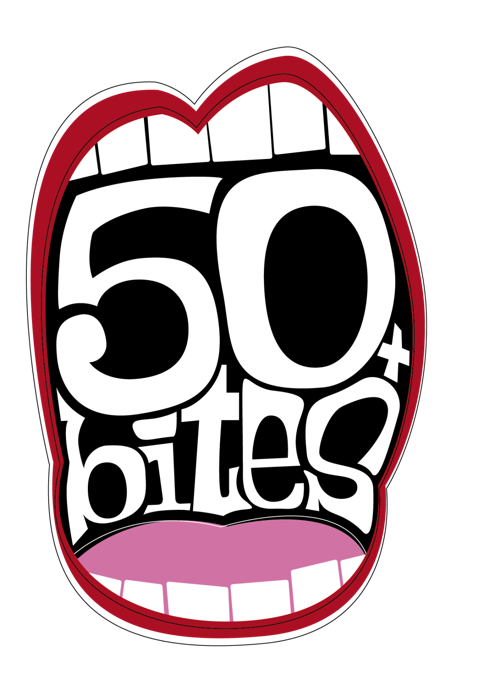 1. It's not just 50 Bites — it's 50 Bites+. Last year when A.C. Weekly's 50 Bites promotion came out it was all about putting together the best bites in A.C. But this meant that all of the great places inland were being overlooked. This year the problem has been corrected with a grand total of 62 Bites, many of which are located in the 'burbs. So 12 extra Bites this year at the still-low-low price of 50 Bucks? Yes, please!
2 It's a great way to be daring. Have a fear of calamari? Does ceviche unnerve you? Well suck it up, sister — 'cause one Bite ain't gonna kill ya. Think of it this way 50 Bites+ offers you a chance to try items in small-bite form, so you don't have to blow $12 bucks on an appetizer that you weren't so sure you'd like in the first place. Plus each Bite has the seal of approval of this fine publication and its two "Fat Boys" — and we know food!
3. It'll help you discover your new favorite restaurant. Are you one of those people who goes to the same place over and over again because it's familiar and comfortable and you see no reason to bother trying some place new? Well, buckle your seatbelts, dullards, because here comes 50+ reasons to head somewhere you have never been. Sure, it sounds scary, but believe it or not, you just might find something a step up from those BLTs you've been force-feeding yourself since the early '90s from your local diner.
4. It's a great group activity. Going out to dinner at just one restaurant is soooo 2014. Why not grab a group of friends each armed with 50 Bites+ passes and take a casino by storm, and see how many Bites you can munch through in an evening? You'll try a bunch of great things, order a few drinks to wash them down, tip surprisingly well and before you know it your appetite will be fulfilled and you'll have a sweet buzz going. Done and done.
5. It gives your lonely entrée a nice opening act. Sometimes you head out to one of the area's finest dining establishments, and although you know that the entrée you ordered is sure to be delicious, you find yourself craving a bit more. Well, folks, it's time to grab for those lanyards like Donald Trump at a kitten farm, 'cause here's where your Bite comes in! Not needing to be the size of a full app, it satisfies your desire for variety without bursting your stomach or your wallet.