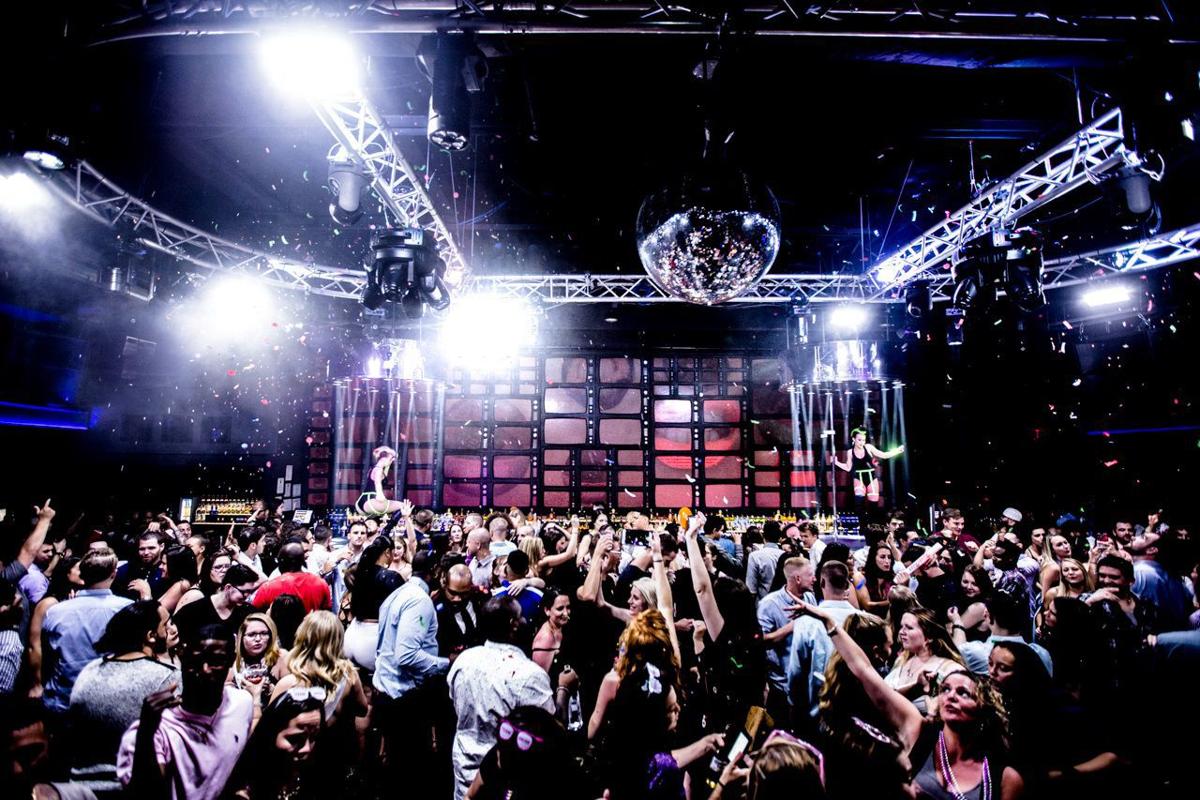 Kiss Kiss Atlantic City recently underwent a management change, being passed from nightclub mogul Ivan Kane to Velocity Management.
The change has had minimal impact on aesthetics, as the Tropicana nightclub still features a "down the rabbit hole" effect, with spiraling LED lights welcoming guests to the dance floor.
Brooke Shields will be the keynote speaker at the 25th Women's Forum benefiting the Greater …
However, Velocity, which manages the Wet Willie's chain, Tony's Baltmiore Grill, Sunglass Menagerie and more, is changing up the programming. Enhanced bottle service, amenities like glow rings and confetti cannons and more popular house music and hip-hop are already in place at the club.
Kiss Kiss was formerly advertised as a burlesque spot, with its go-go dancers styled to suite the theme and burlesque lessons offered before club hours. The lessons are no more, and though Kiss Kiss will still have dancers stationed at the bar, they will no longer be fashioned in the style of burlesque.
"One of the reasons why we're going away from the burlesque feel is because Royal Jelly is opening up in Ocean Resort," says Mark Meakim, regional director of beverage at Velocity Management of Kane's newest burlesque nightclub venture in Atlantic City. "Kiss Kiss will become a more traditional, fun nightlife experience."
In the past, high-profile DJs took a backseat to the look and vibe of the club. Now, a greater emphasis is being put on popular music played in an open-format style, which essentially means the DJ has the freedom to play to the crowd, depending on what they're responding to. Popular DJs like Mya, Sisquo and Vinsane have already been booked for weekends in June and July, thanks, in part, to a partnership with Double Down Entertainment.
According the Meakim, Kiss Kiss is open to booking private events and fostering partnerships with other nightlife specialists in the area. They already have a relationship with the Atlantic City Comedy Club, which hosts shows at Kiss Kiss on Thursdays, Fridays and Saturdays before the club opens for the night.
1. The theme. The Pickwickian opened earlier this year, with a name that turned a few heads.…
Meakim also affirms that under Velocity Management, Kiss Kiss has become a more affordable place to party. Drink prices and cover charge have dropped 20 percent. Thursdays have an admission fee of no more than $10, and Meakim is working to make sure that Friday and Saturday cover charges don't go over $20, with promotional cards all over to drop the price even lower.
"We're small in comparison to clubs such as Haven and The Pool and Premier. We have new competition coming in with HQ Nightclub coming to Ocean Resort and Daer over at Hard Rock. But at Kiss Kiss you can have that fun experience, listening to popular music, in a great venue," Meakim says. "It's a luxury to have a more exclusive room as opposed to a massive nightclub."
Located at 2831 Boardwalk, A.C. Go to KissKissNightclub.com
Don't mess with the 'Boss;' Rotomi hosts at The Pool
Actor Olurotimi Akinosho, known professionally "Rotomi," from the hit Starz TV Series "Boss," hosted at The Pool After Dark on Saturday.
Photo: Tom Briglia/PhotoGraphics